Hallo zusammen,
Ich hatte zufällig gerade einen HP DL380 G5 zur Hand und konnte Microsofts Hyper-V auf Windows 2008 x64 selbst testen.
Schaut euch die Prerequisites an:
The Release Candidate for Windows Server 2008 Hyper-V is only available for x64 editions of Windows Server 2008 RTM. If you are using a version of Windows Server 2008 that is pre-RTM, you will need to perform a clean install of Windows Server 2008 RTM x64 edition on your host system. Hyper-V cannot be enabled on systems running inside virtual machines or on x86 versions of Windows Server 2008.
The full set of prerequisites for installing Hyper-V on Windows Server 2008 will be published separately closer to RTM. The RC release of Hyper-V is available with Windows Server 2008 x64 editions. Hyper-V requires an x64-based processor, hardware-assisted virtualization, and hardware data execution protection. For the RC release, a maximum of sixteen logical processors are tested.
Da sind aber noch ein paar Stolpersteine zu überwinden. Virtualisiertung und NX Flag auf der CPU müssen eingeschaltet sein. Das habe ich zuerst überlesen und deshalb stellte sich bei mir nicht sofort ein Erfolg ein.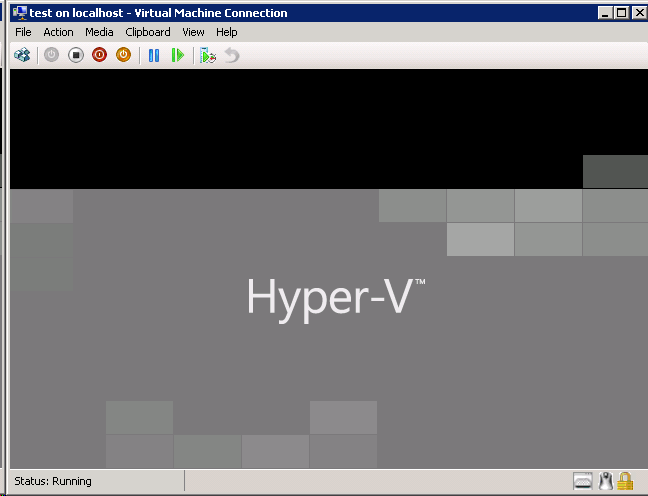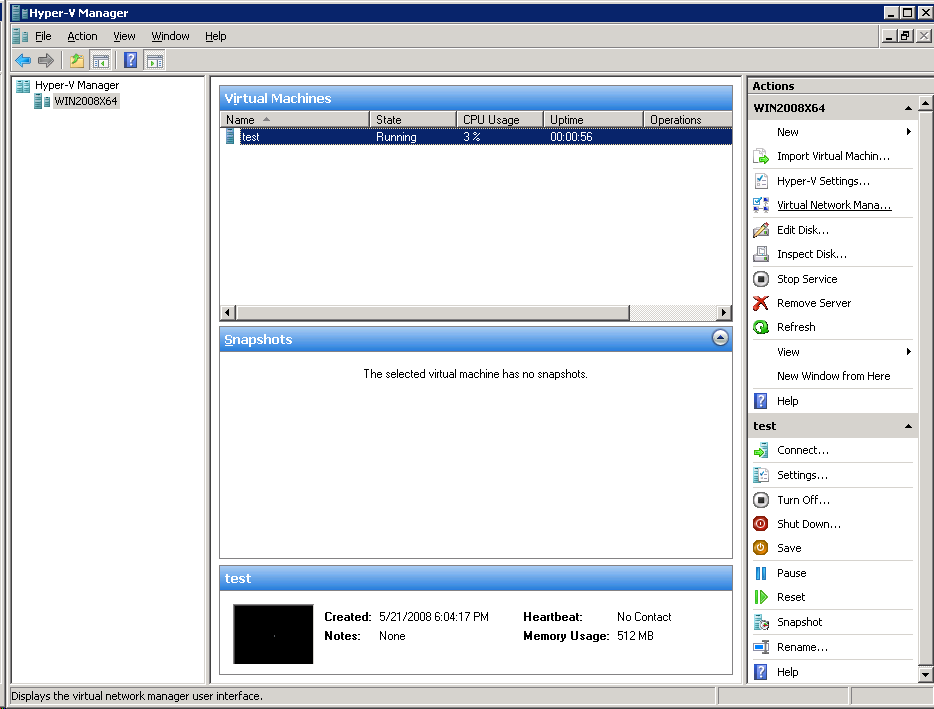 Noch ein paar nützliche Hinweise:
Die Tastenkombination um den Cursor wieder zu lösen ist "Ctrl-Alt-CursorPfeilLinks".
Ein Manko ist auch, dass sich der Cursor einer Hyper-V Machine nicht übernehmen lässt, wenn man über Remote Desktop auf dem Windows Server 2008 verbunden ist.
Trotzdem viel Spass mit Hyper-V
Andres Bohren