Hallo zusammen,
Ich habe einen Windows 2008 R2 Server in meine Domäne aufgenommen und hatte dann immer einen Fehler im Application Log:
Certificate enrollment for Local system failed to enroll for a DomainController certificate with request ID N/A from icesrv02.corp.icewolf.ch\Icewolf Root CA (The RPC server is unavailable. 0x800706ba (WIN32: 1722)).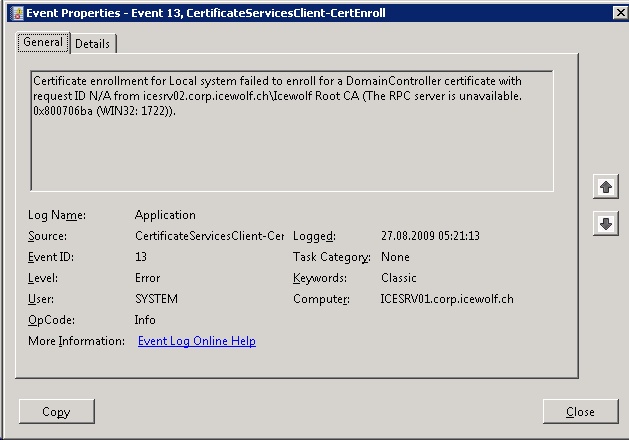 Diese beiden Technet Artikel haben mir da weitergeholfen:
Bei mir hat die "CERTSVC_DCOM_ACCESS" Gruppe noch nicht bestanden. Danach lief es einwandfrei.
Grüsse
Andres Bohren