Repair Outlook OST File with Scanost
Hallo zusammen
Wenn Outlook im Cached Mode ist, wird eine *.ost Datei angelegt, bei welcher das Exchange Postfach zwichengespeichert (gecached) wird. Um diesen Cache zu prüfen, liefert Microsoft das entsprechende Tool "scanost.exe" gleich selbst mit. Das Tool liegt im Office Programm Ordner.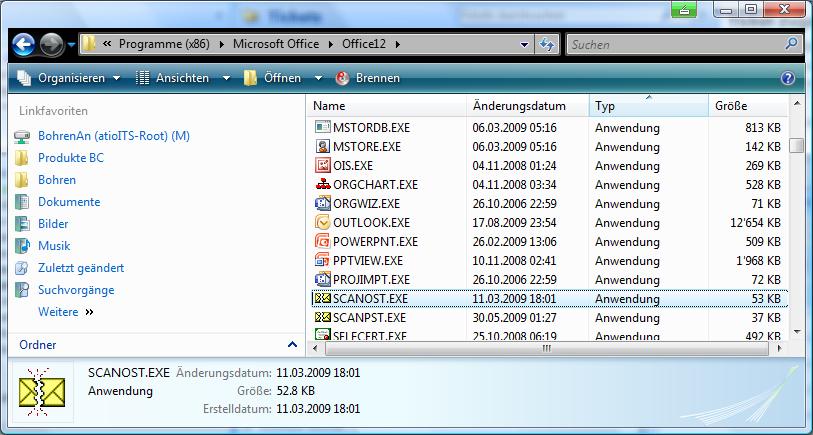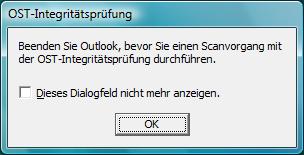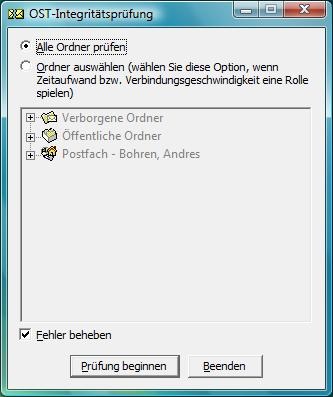 Nach der Prüfung wird ein Bericht im Ordner "Gelöschte Objekte" erstellt. Der sieht dann etwa so aus.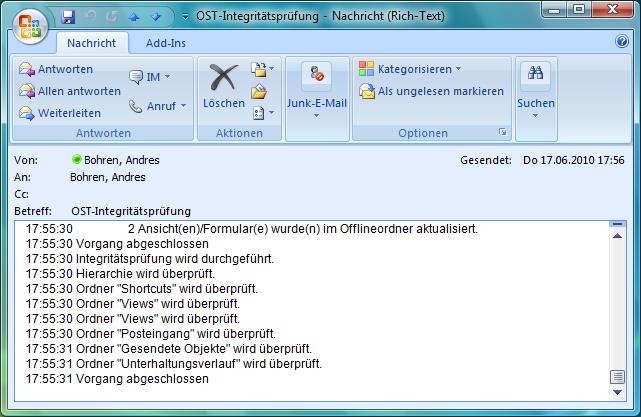 Bei Office 2010 wird dieses Tool übrigens nicht mehr mitgeliefert. Dies wird auch in den Changes dokumentiert.
Bei Office 2010 ist folgendes Vorgehen vorgesehen:
If there is an issue with a specific folder, you can resync the folder:
1.Right-click the folder and then click Properties.
2.In the dialog box that appears, click the Clear Offline Items button and then click OK.
3.On the Outlook 2010 ribbon, click the Send/Receive tab.
4.Click Update Folder.

Grüsse
Andres Bohren