Troubleshoot DNS Server Zonereplication
Hallo zusammen,
Wie kann man Windows DNS Server troubleshooten? Hier zeige ich euch ein paar Tricks zum Thema DNS Zonentransfer.
Nslookup
Server 172.21.175.20
ls -d domain.tld
In diesem Beispiel sieht man, dass der Zonentransfer mit ls-d nicht klappt.
Der Zonentransfer kann über die Registerkarte "Zone Transfer" gesteuert werden. Wenn man die Option "Only to servers listed on the Name Servers Tab" auswählt...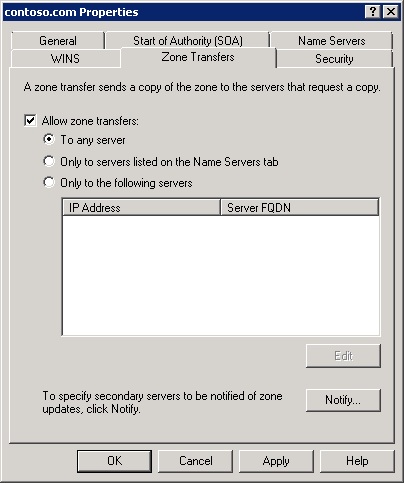 ...sollte man die Nameserver hier kontrollieren.
Nun klappt auch der Zonentransfer. Mit dem > kann man die übertragenen Daten auch in eine Textdatei schreiben lassen.
ls -d contoso.com > contoso.com.txt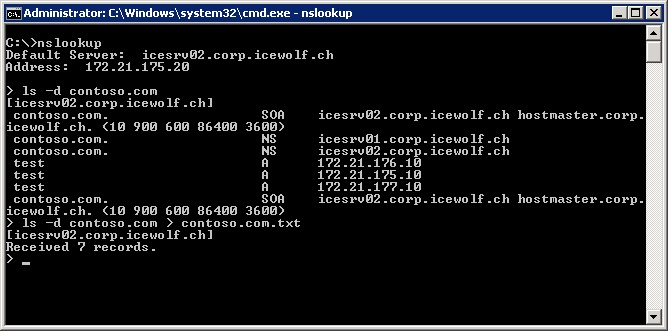 Das sieht dann so aus.

Falls das alles noch nicht weiterhilft, kann man das Debug Logging aktivieren und anschliessend den DNS Service neu starten.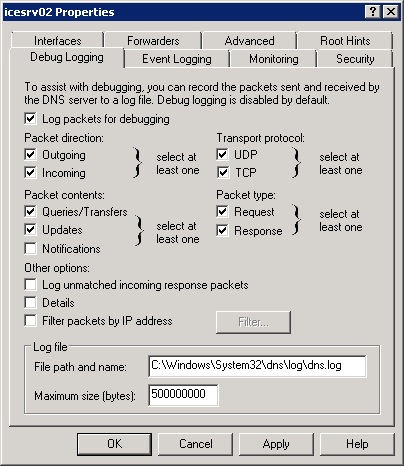 Grüsse
Andres Bohren