Connect Office Communicator to Lync Server or Lync Client to OCS Server
Hallo Zusammen,
Wo ich schon dabei bin, habe ich mal die Client Kompatibilität zwichen OCS und Lync getestet. Mit dem Office Communicator kann man sich auf einem Lync Server einloggen.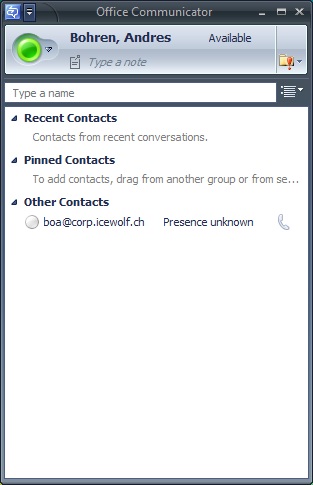 Versucht man sich mit dem Lync Client auf einem OCS Server einzuloggen (egal ob RTM oder R2) erscheint die untenstehende Fehlermeldung.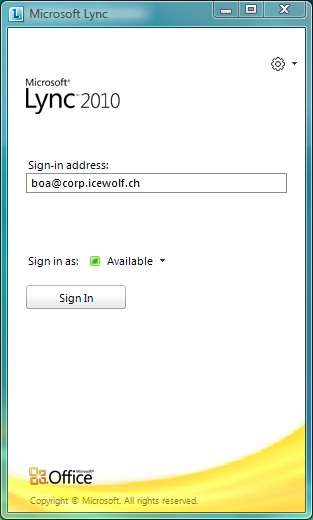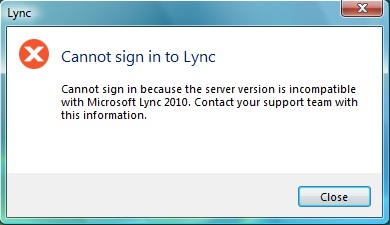 Setzt man aber folgenden Registry Key, dann kann man sich auch mit einem Lync Client auf einem OCS Server einloggen.
[HKEY_LOCAL_MACHINE\SOFTWARE\Policies\Microsoft\Communicator]
"DisableServerCheck"=dword:00000001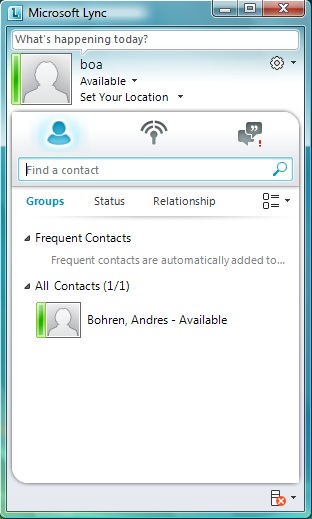 Grüsse
Andres Bohren