How to request and install Certificate in IIS on a Windows 2008 R2 Server
Hallo zusammen,
In diesem Blog Artikel zeige ich euch, wie man ein Zertifikat im IIS installiert. Dazu muss zuerst ein Certificate Signing Request (CSR) erstellt werden.
In der IIS MMC Konsole Server Certificates doppelklicken.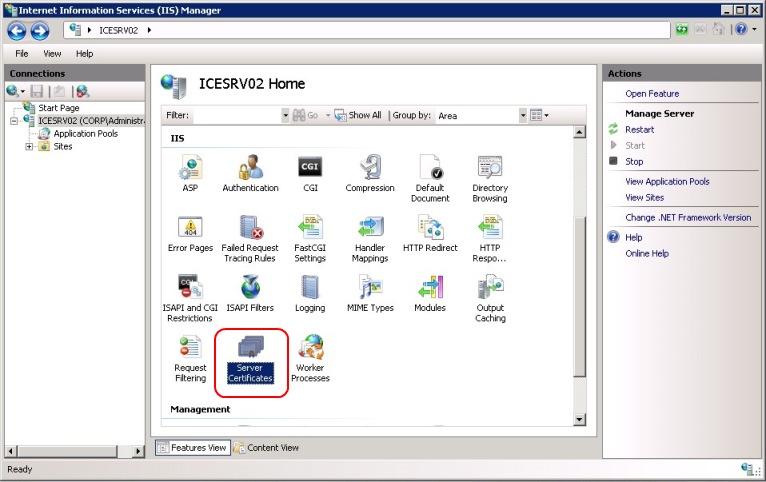 Auf der rechten Seite "Create Certificate Request" anklicken und die Informationen eingeben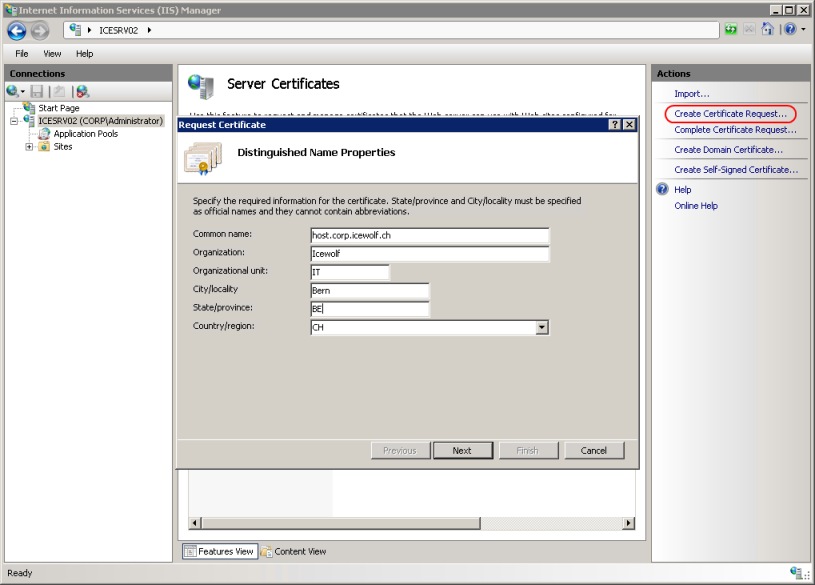 Security Provider und Bitlänge auswählen
Den CSR als Textfile abspeichern. Diese Informationen können nun bei einer Public Certification Authority eingegeben werden um ein öffentliches Zertifikat zu erlangen oder auch bei einer Windows Certification Authority.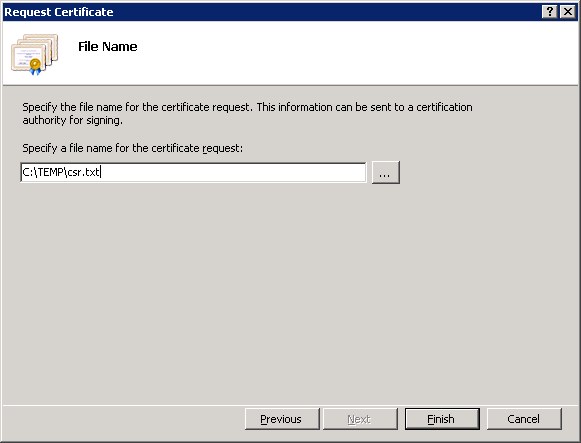 Ist das Zertifikat ausgestellt gehts im IIS wieder weiter. Man muss "Complete Certificate Request" anklicken und das Zertifikat auswählen und einen Friendly Name vergeben. Es hat sich bewährt hier gleich den Common Name, also die URL des Zertifikats, einzugeben.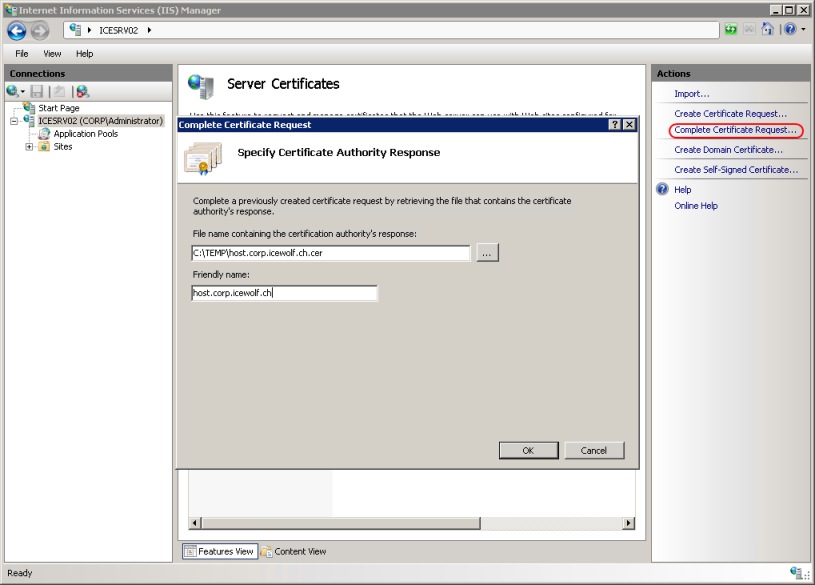 Nun ist das Zertifikat installiert. Nun muss auf der entsprechenden Website noch das Binding angepasst werden.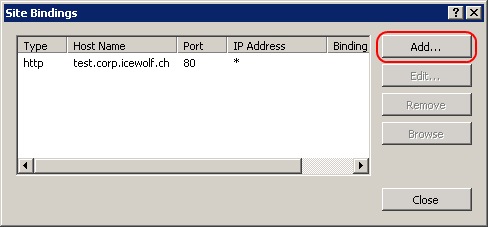 Beim Type https auswählen und das Zertifikat auswählen - fertig.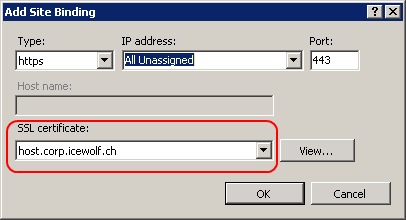 Grüsse
Andres Bohren