Resolving Anonymous Mail to the GAL with Exchange Server
Hallo zusammen,
Es gibt mehrere Arten Exchange Organisationen miteinander zu verbinden. Erstellt man im Target Kontakte mit der Emailadresse des Absenders, so kann der Display Name von Exchange aufgelöst werden.
Grundsätzlich gibt es zwei Methoden damit Exchange die Adressen gegen die Global Adress List (GAL) auflöst:
SMTP Authentifizierung
Keine SMTP Authentifizierung, aber Aktivierung der "Resolve Anonymous Email" Option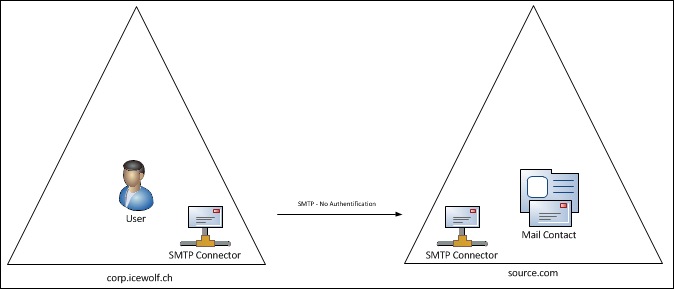 Exchange 2003
Und so geht das unter Exchange 2003. Aufrufen der Eigenschaften des virtuellen SMTP Virtual Servers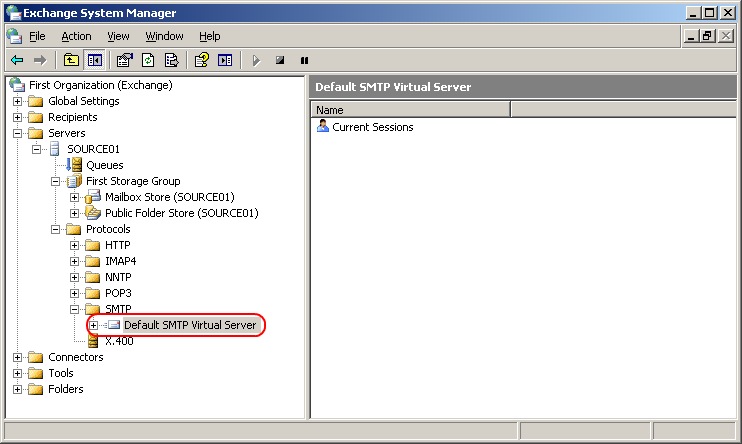 Registerkarte "Access" auswählen und "Authentication" auswählen
Das Häcklein "Resolve anonymous e-mail" aktivieren.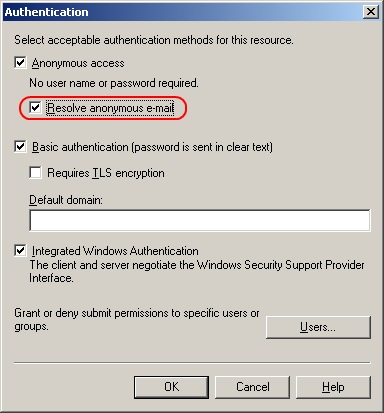 Im Target erzeuge ich nun einen Kontakt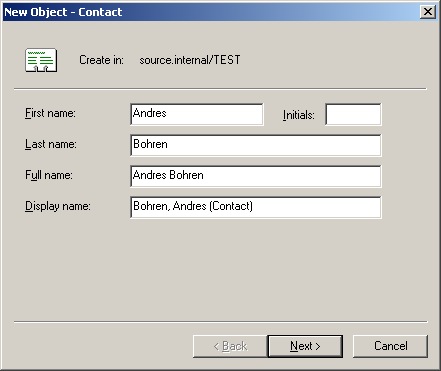 mit der dazugehörigen Emailadresse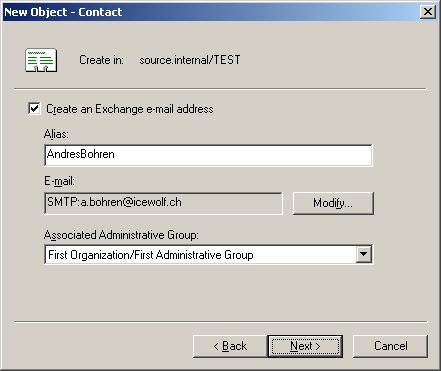 So sieht das ohne Adress Resolution aus.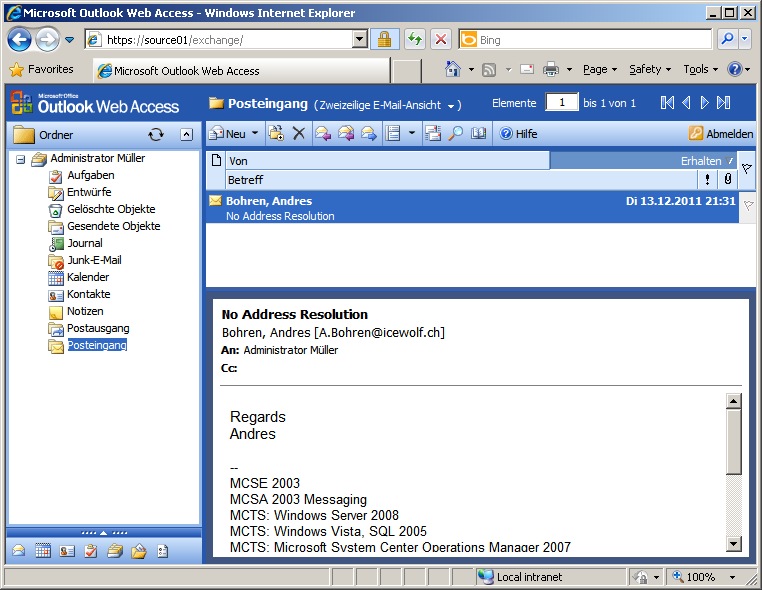 Und so siehts aus, wenn das Häcklein gesetzt ist.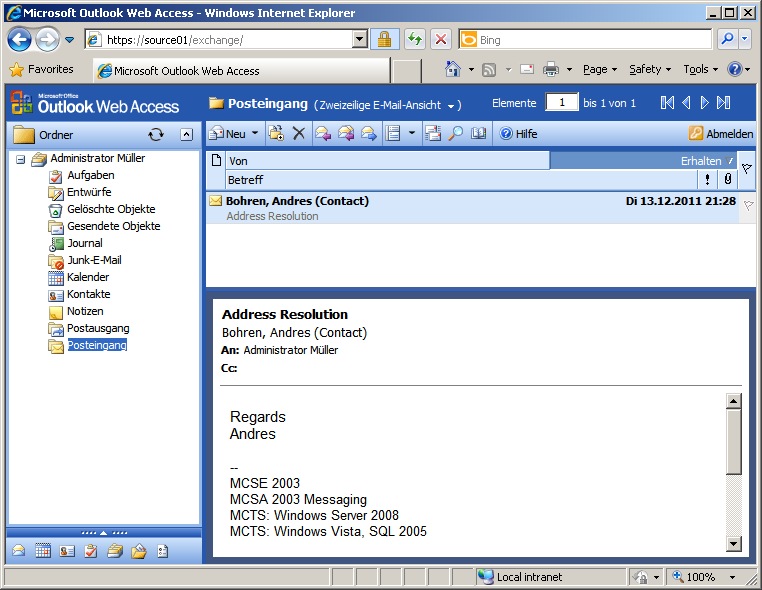 Exchange 2010
Unter Exchange 2010 muss auf dem Receive Connector die Option "Externally Secured" aktiviert werden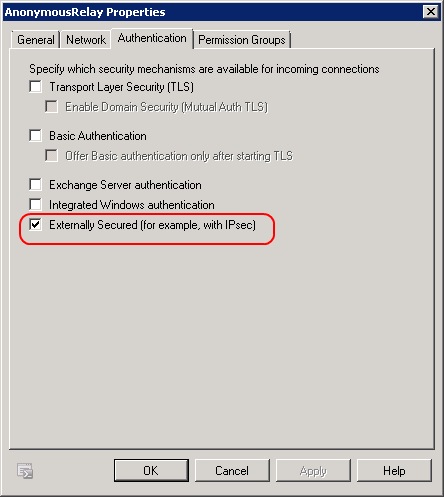 Wird "Externally Secured" aktiviert, muss auch die Permission Group "Exchange Servers" aktiviert werden.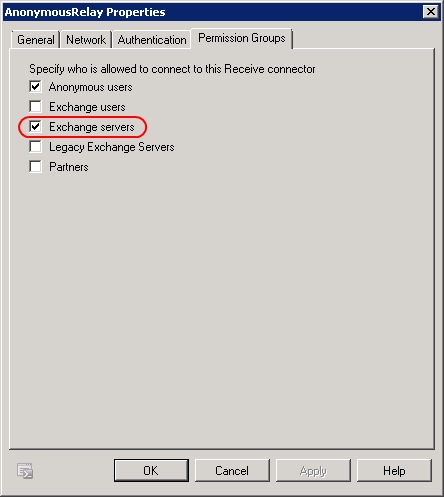 In der Global Address List gibts einen Kontakt "Lucky, Luke" mit entsprechender Emailadresse.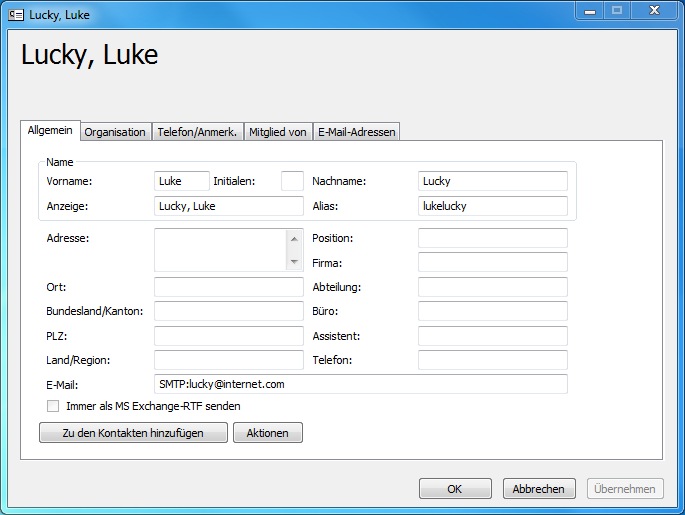 Und so siehts dann in Outlook 2010 aus. Oben mit aktivierter Option "Externally Secured", unten ist die Option deaktiviert.

Weitere Informationen
Grüsse
Andres Bohren