How to book Room Resource with Outlook
Hallo zusammen,
Es gibt immer wieder Fragen zum Buchen von Ressourcen in Outlook und auch einige Tücken - wie der folgende Blog Artikel beweist.
Also wir machen eine neue Besprechungsanfrage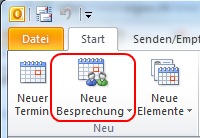 Und laden den Benutzer "boa" dazu ein und wählen aus der DropDown Liste den Raum aus (dahinter stecken ganz normale Room Mailboxen). Nun könnte man meinen, dass so auch der Raum für das Meeting reserviert wird. Wenn man aber auf "Terminplanungsassistent" klickt...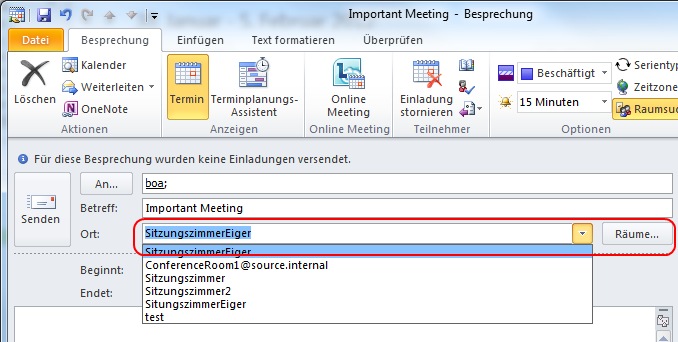 So sieht man, dass der Raum "SitzungszimmerEiger" nicht in der Liste ist. Also klick auf "Räume hinzufügen"...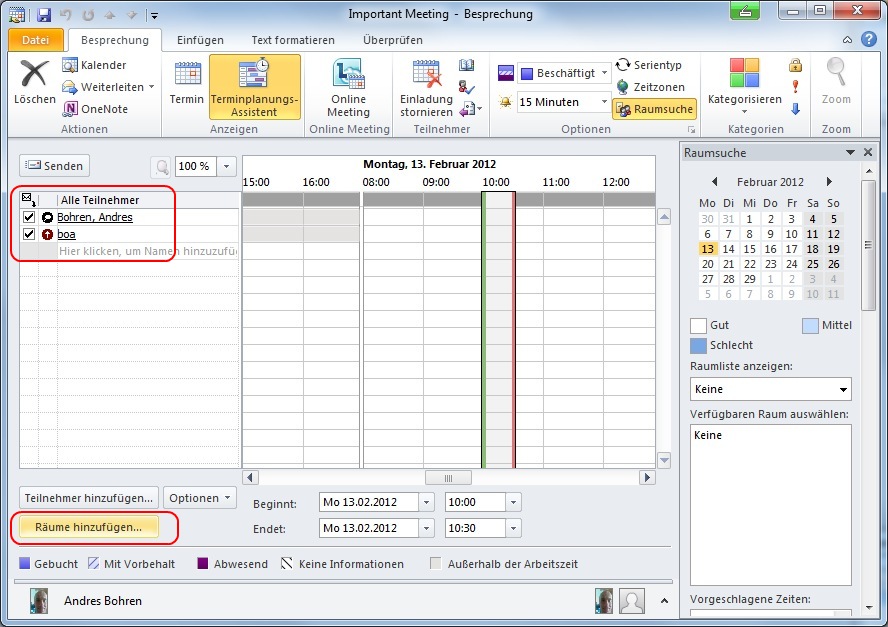 den Raum auswählen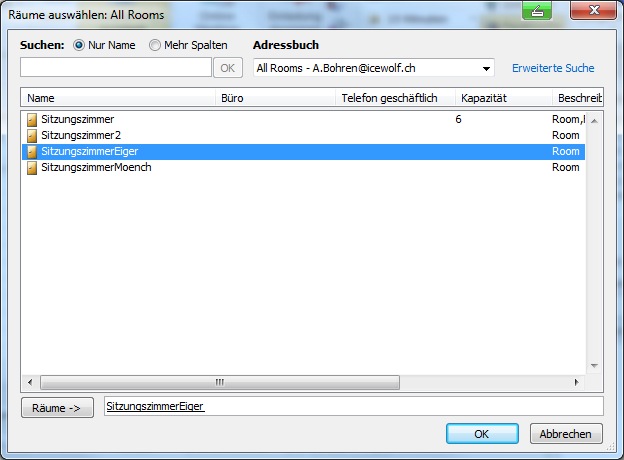 Äh ja, genau den Raum wollte ich ja buchen - ziemlich lustige Fehlermeldung :o)

Nun erhält der Raum auch eine Terminanfrage. Man beachte auch die unterschiedlichen Symbole bei den Teilnehmern.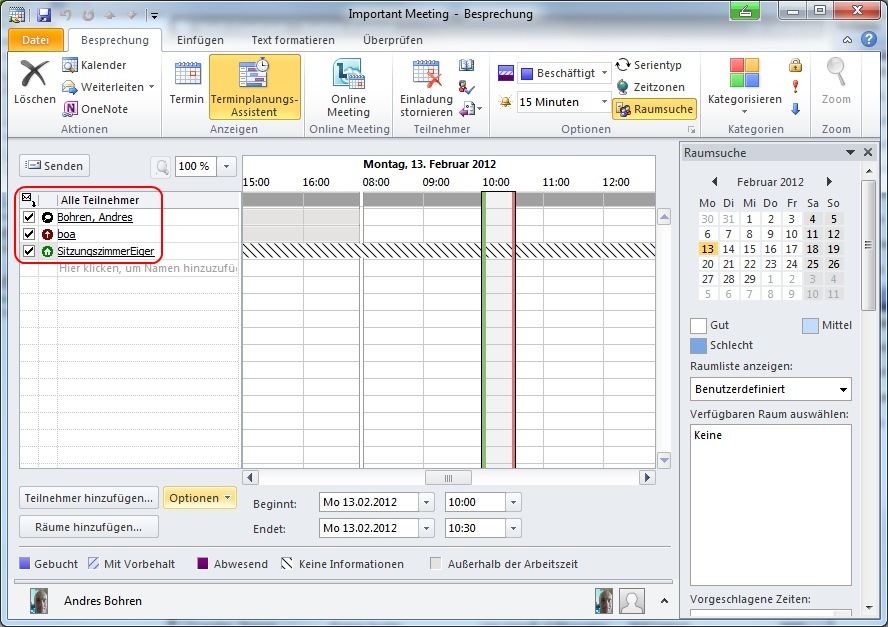 Et voila, der Raum wurde gebucht (Sofern der "Resource Booking Attendand" der Room Resouce auf "AutoAccept" gesetzt ist)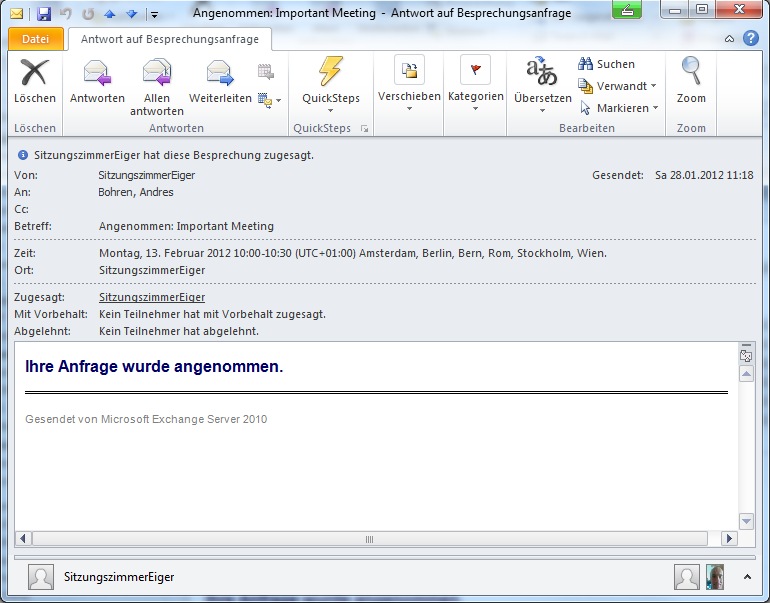 Der Termin ist nun im SitzungszimmerEiger ersichtlich.
Grüsse
Andres Bohren