Repair Out of Office (OOF)
Hallo zusammen,
Die Abwesenheitsmeldung ("Out of Facility" oft auch mit OOF abgekürzt) kann direkt aus Outlook eingestellt werden.
Funktionsweise
Ab Exchange 2007 wird die OOF Message und der State über die Exchange Webservices eingestellt. Ob der Abesenheitsassistent eingeschaltet ist oder nicht erkennt man am MAPI Property "PR_OOF_STATE".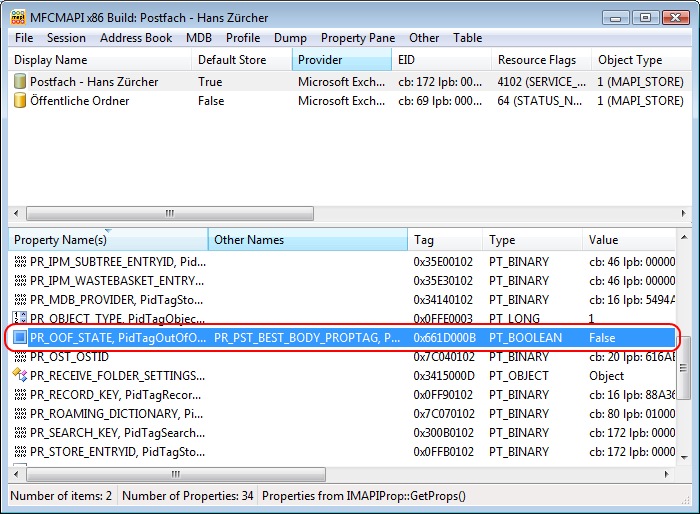 Wird der Abesenheitsassistent aktiviert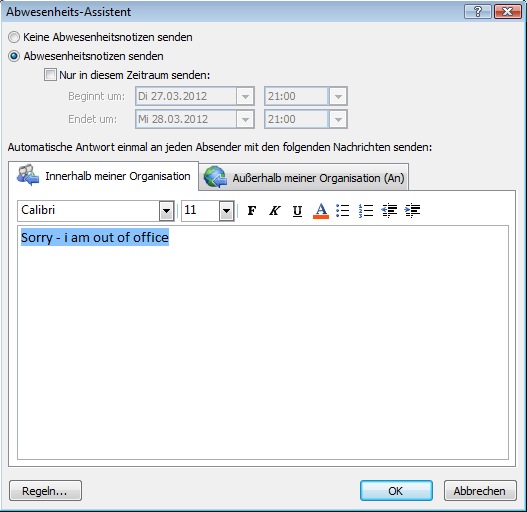 So wird das Property auf "True" gesetzt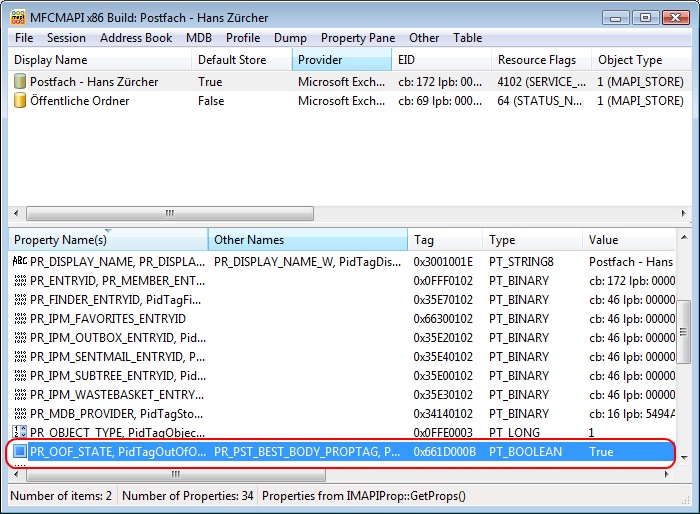 Der folgende Blog Artikel weist auf die entsprechenden MAPI Nachrichten hin, welche für den Abwesenheitsassistent notwendig sind - einfacher geht das aus meiner sicht mit MFCMAPI
http://www.msexchange.org/articles_tutorials/exchange-server-2007/tools/troubleshooting-out-of-office.html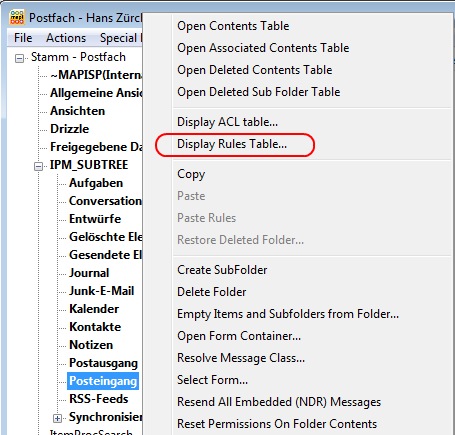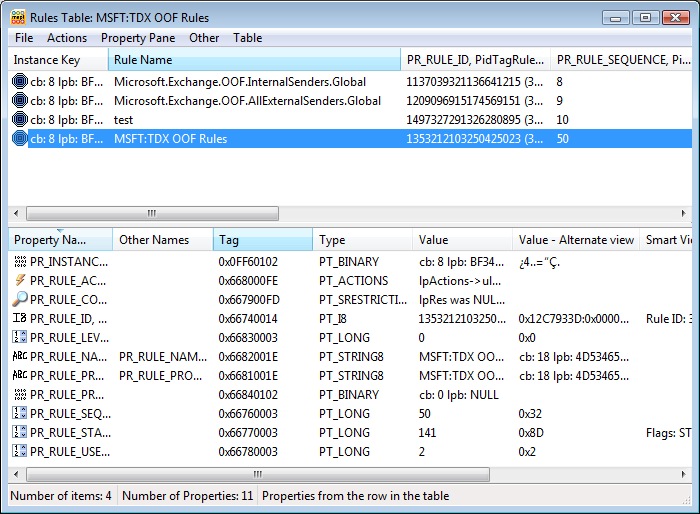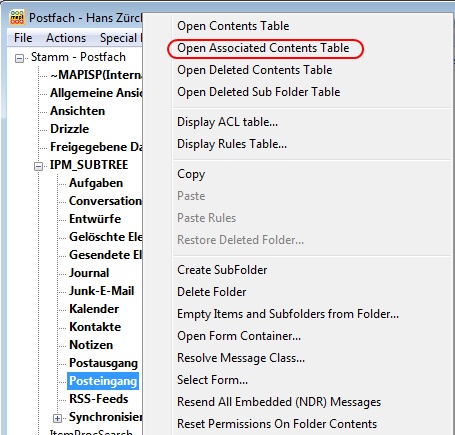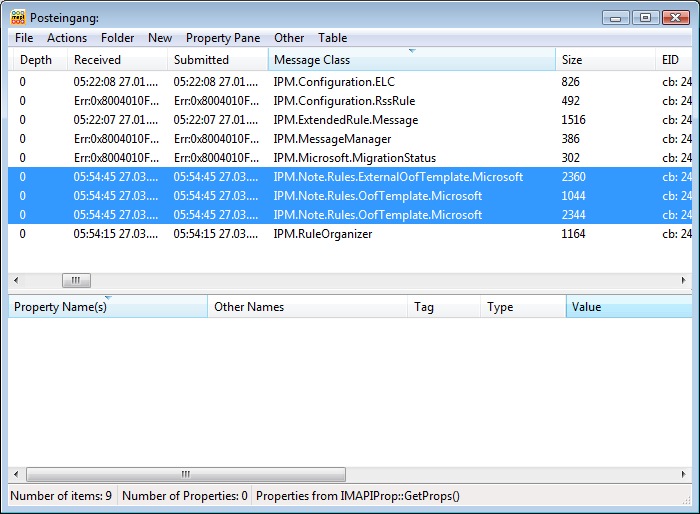 Abesenheitsassistent Reparieren
Funktioniert der Abwesenheitsassistent nicht mehr richt, so es hilft meist Outlook mit dem Parameter /cleanrules zu starten. Dabei werden aber alle Regeln gelöscht, deshalb empfiehlt es sich die Regeln zuerst zu exportieren.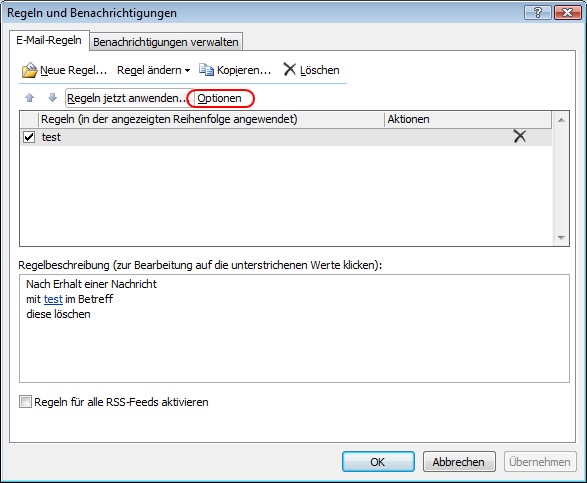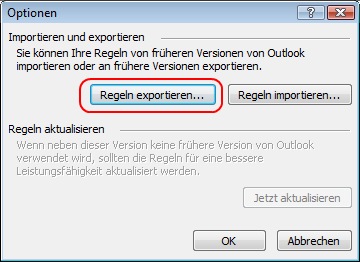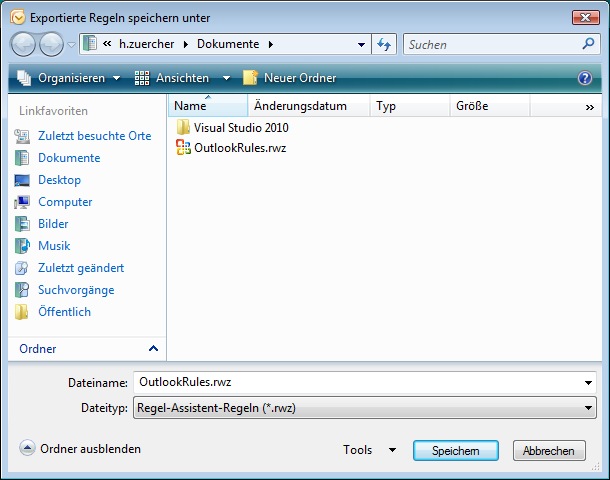 Nun kann Outlook geschlossen und mit dem Parameter /cleanrules wieder gestartet werden
outlook.exe /cleanrules

Die Regeln sind nun weg und können nun wieder importiert werden.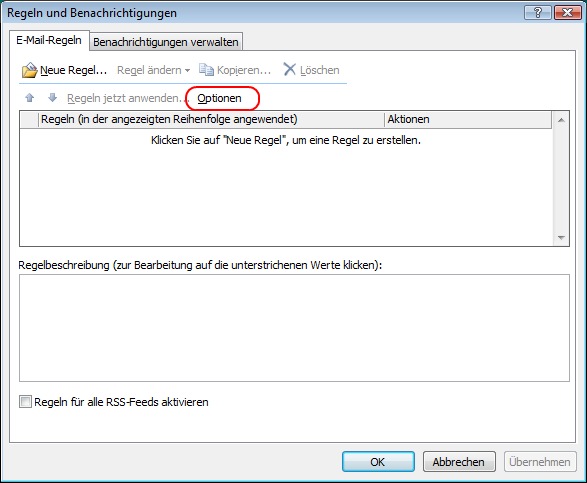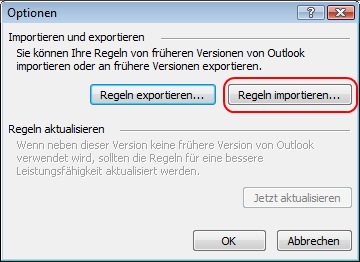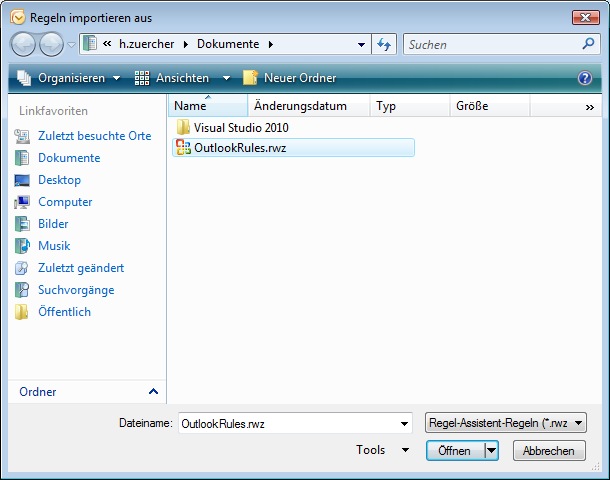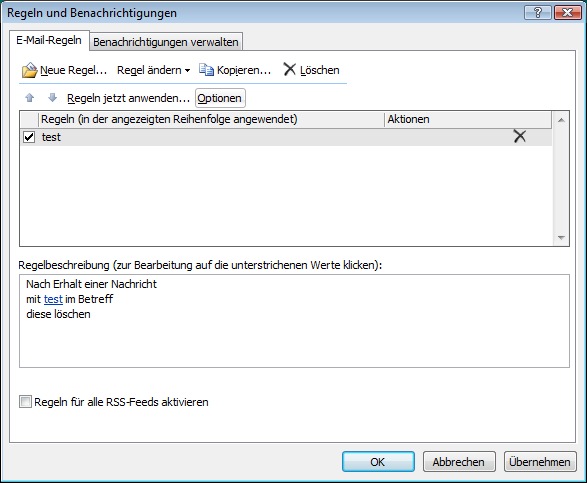 Grüsse
Andres Bohren