Copy NDR to Postmaster Mailbox
Hallo zusammen,
Ich habe kürzlich einen Artikel gelesen, wie man NDR (Non Delivery Reports) von Exchange auch dem Postmaster Postfach zukommen lassen kann. So ist man als Postmaster schon mal ein bisschen vorinformiert und kann abschätzen, ob sich ein Benutzer nur vertippt hat, oder ob man ein ernsthaftes Problem hat.
Gemäss RFC5321 sollte jeder Mailserver eine Postmaster Adressse haben. Also legen wir ma so ein Postfach an.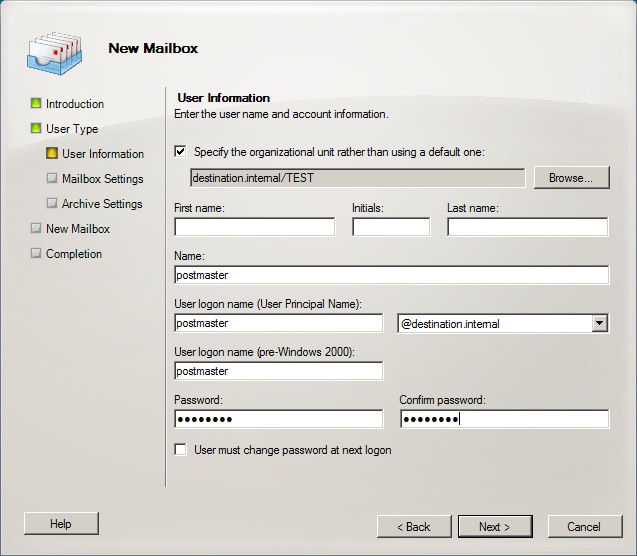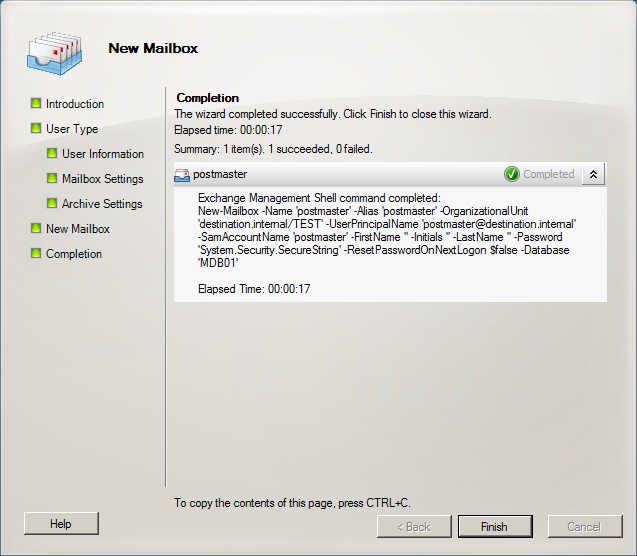 In der "Organisation Configuration" auf der "Hub Transport" Rolle kann man unter "Global Settings" in den "Transport Settings" sie externe Postmaster Adresse definieren.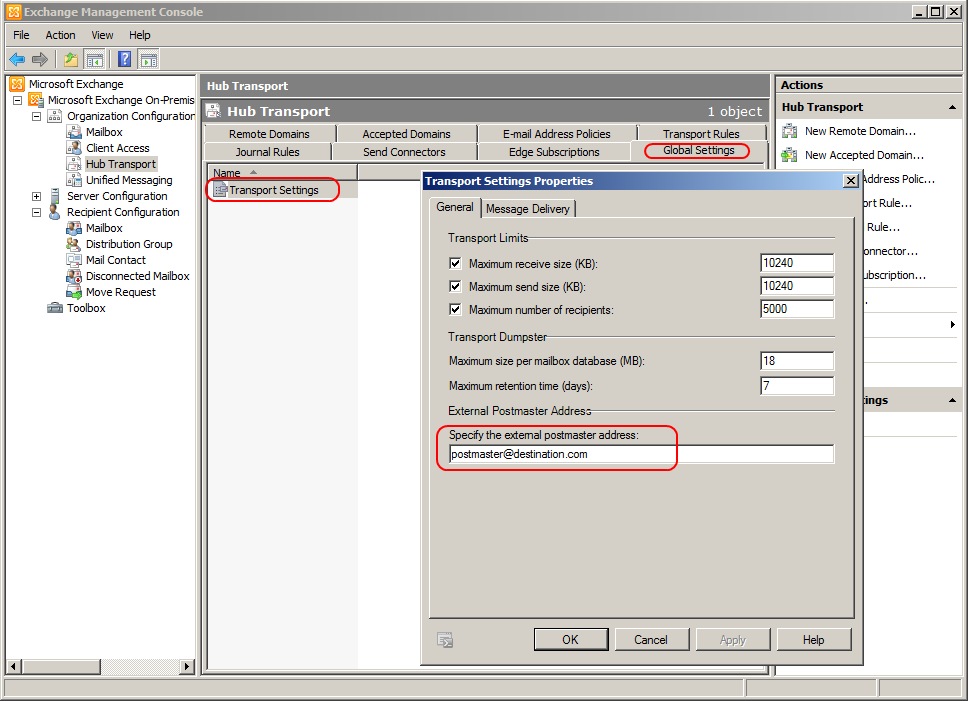 Das geht natürlich auch mit der EMS (Exchange Management Shell)
Set-TransportConfig –ExternalPostmasterAddress postmaster@destination.com

In der Registerkarte "Message Delivery" kann man definieren, für welche NDR's denn man eine Benachrichtigung an den Postmaster erhalten möchte.
Ich habe mal "5.1.1 Recipient could not be resolved" testeshalber eingefügt.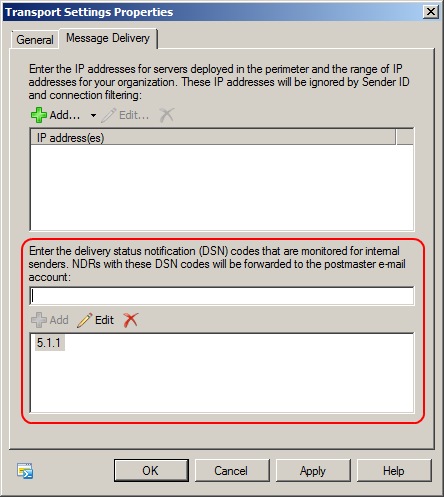 Sende der Benutzer nun eine Mail an eine interne Adresse welche nicht existiert...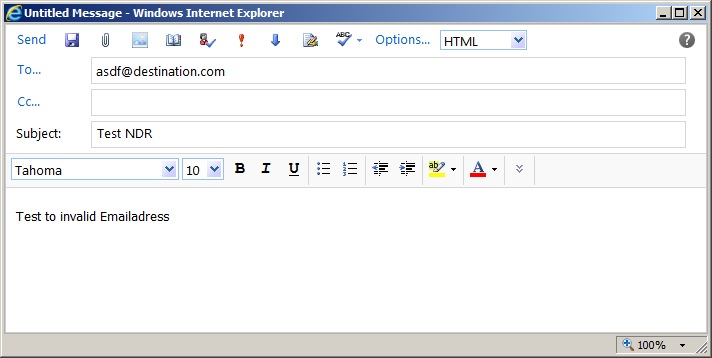 ...so erhält der Benutzer einen NDR zurück.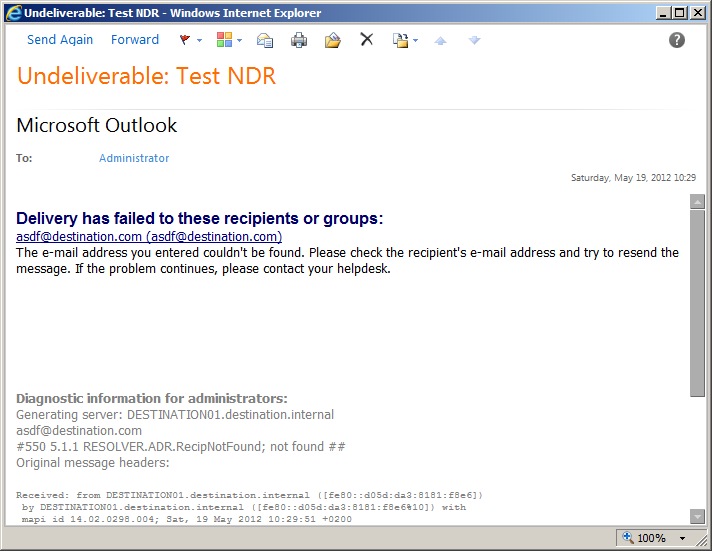 Der Postmaster erhält noch nichts. Hierzu muss zuerst noch folgendes Kommando abgesetzt werden.
Set-OrganizationConfig –MicrosoftExchangeRecipientReplyRecipient postmaster@destination.com

Nun versuchen wir das mit dem Testmail nochmals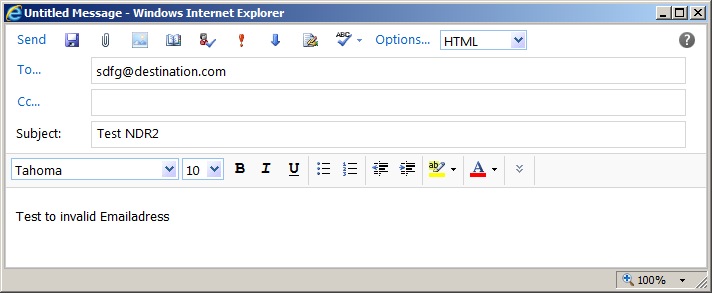 Voila, nun erhält der Postmaster eine Kopie des NDR's.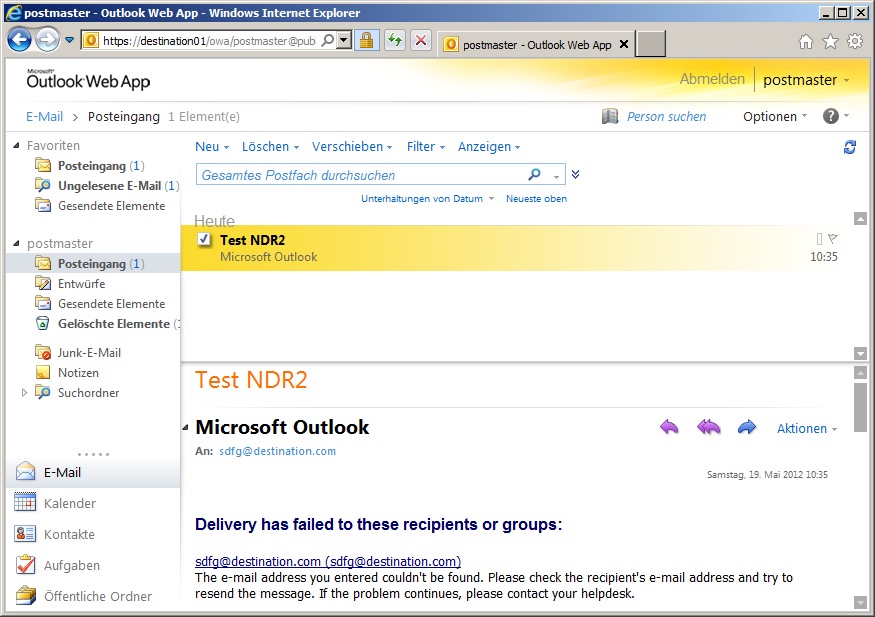 Grüsse
Andres Bohren