How to Crack Passwords of Active Directory Users
Hallo zusammen,
Eigentlich bin ja kein Hacker, oder wenn dann ein ein "White Hat". Aber ich wollte mal wissen, wie einfach es denn ist, an die AD Passwörter der Benutzer zu kommen. Mit den entsprechenden Tools ist das entsprechend einfach.
Benötigte Tools
  Vorgehen
Ich habe mich auf einem voll gepatchten Windows 2008 Domain Controller als Domain Admin eingeloggt und das Tool fgdump als Administrator gestartet.
fgdump.exe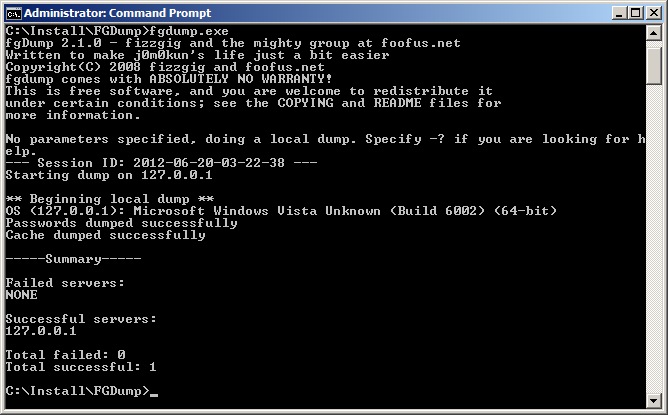 Dabei werden die Hashwerte der Passwörter exportiert. Das sieht dann etwa so aus.

Nun lasse ich das Passwort Cracker Tool "John the Ripper" gegen die Passwort Hashes laufen. Das Tool erzeugt Passwörter, berechnet den Hash und vergleicht diesen mit dem vorhandenen Hashwert. Nach 10 Minuten wurde das erste Passwort bereits angezeigt.
john.exe passwordhash.txt

Grüsse
Andres Bohren