Analysis of Lync CEIP with Sysinternals Process Monitor
Hallo zusammen,
In diesem Blog Artikel zeige ich euch am Beispiel vom Lync Customer Experience Imporovement Program (CEIP) wie man mit dem Sysinternals Process Monitor Programmaktivitäten überwachen kann.
Im Lync Client ist das Customer Experience Imporovement Program zwar nicht aktiviert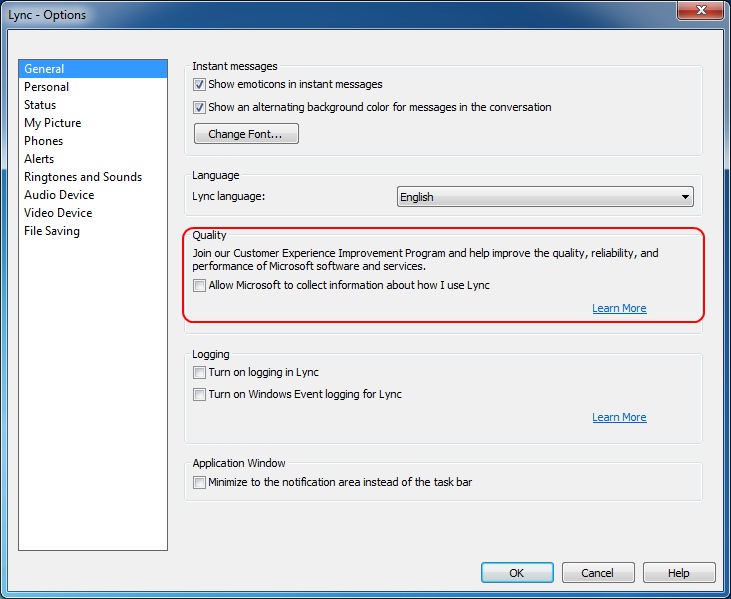 Es erscheint jedoch ein Hinweis

Und man muss explizit auswählen ob man Mitmacht oder nicht.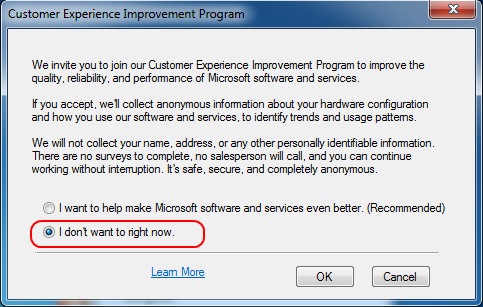 Erst danach, wird man nicht mehr dazu aufgefordert.

Diese ganzen Aktionen habe ich mit Sysinternals aufgezeichnet. Mit einem entsprechenden Filter kann man recht einfach sehen, dass der Registry Key "CEIP" erstellt wird.
In der Registry sieht das dann so aus. Nach dem man sich am CEIP an oder abgemeldet hat, wird der Key "CEIP" erstellt und der Value entsprechend gesetzt.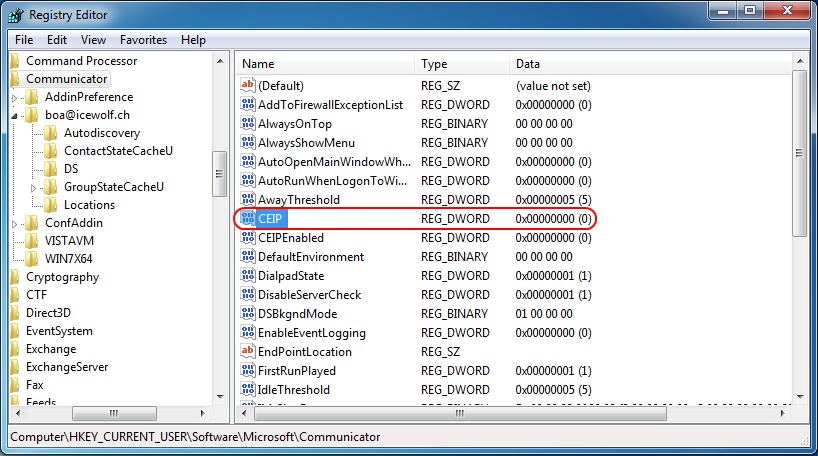 Grüsse
Andres Bohren