How Lync Client gets the Sign-In Address on the first start
Hallo zusammen,
Obwohl ein Benutzer noch nie bei Lync angemeldet war, wird automatisch die richtige Anmeldeadresse beim Lync Client eingefüllt. Aber woher kommt denn diese Information?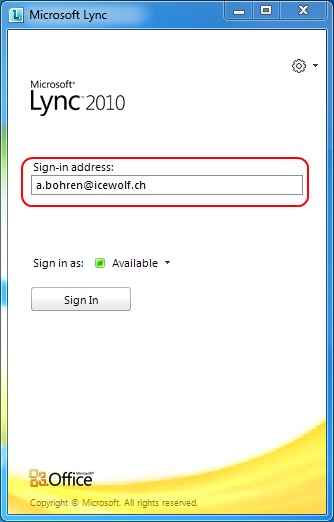 Hat man sich bereits einmal eingeloggt, wird die Information in der Registry abgelegt.
HKEY_CURRENT_USER\Software\Microsoft\Shared\UcClient\"ServerSipUri=A.Bohren@icewolf.ch

Aber wie kommt nun beim ersten Login die Information in die Registry. Die Primäre SIP URI ist im Active Directory Attribut "msRTCSIP-PrimaryUserAddress" gespeichert.
Ich habe beim ersten Lync Login den Network Monitor laufen gelassen. Da sieht man genau die LDAP Query zur abfrage der Primären SIP Adresse des aktuellen Benuzters.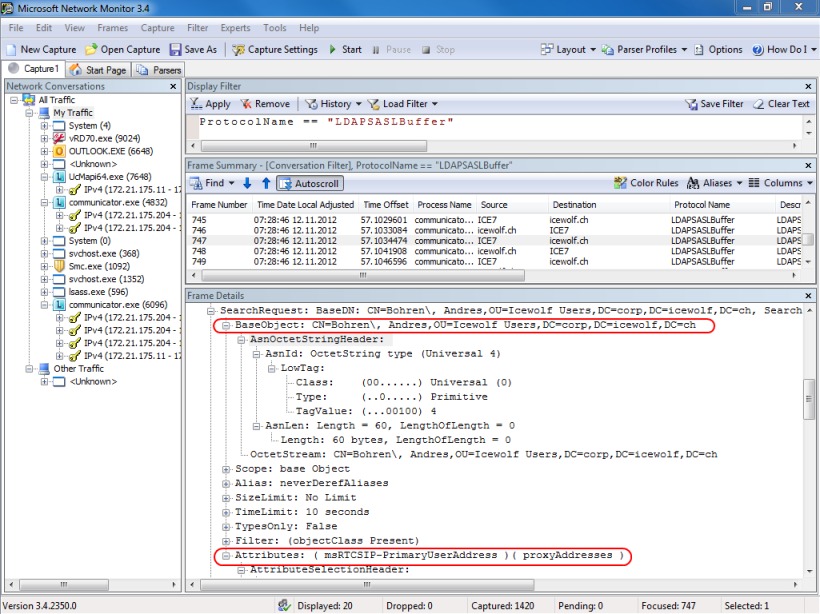 Und hier sieht man nun die LDAP Antwort des Servers.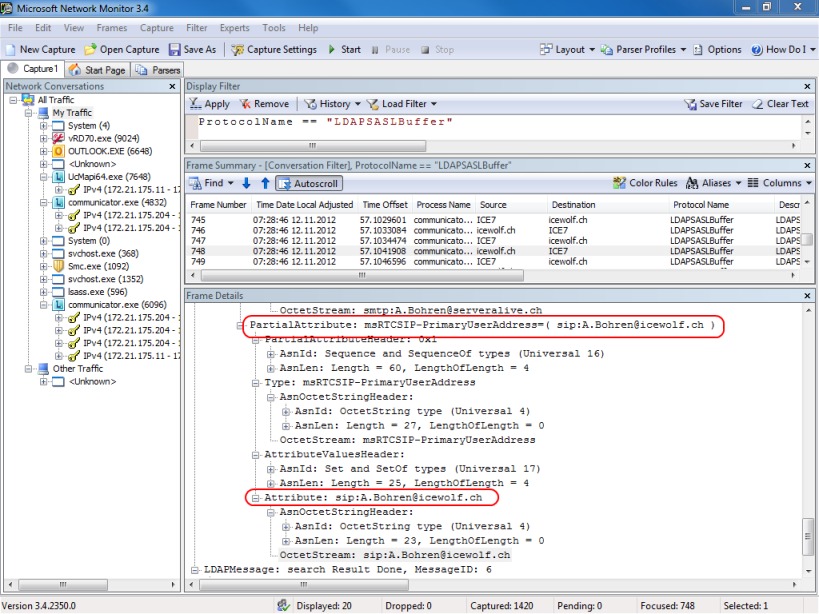 Grüsse
Andres Bohren