CHM "Navigation to the webpage was canceled"
Hallo zusammen,
Habe mir kürzlich eine Hilfedatei im CHM Format heruntergeladen. Nach dem öffnen der Datei erhalte ich aber die Fehlermeldung "Die Navigation zu der Website wurde abgebrochen".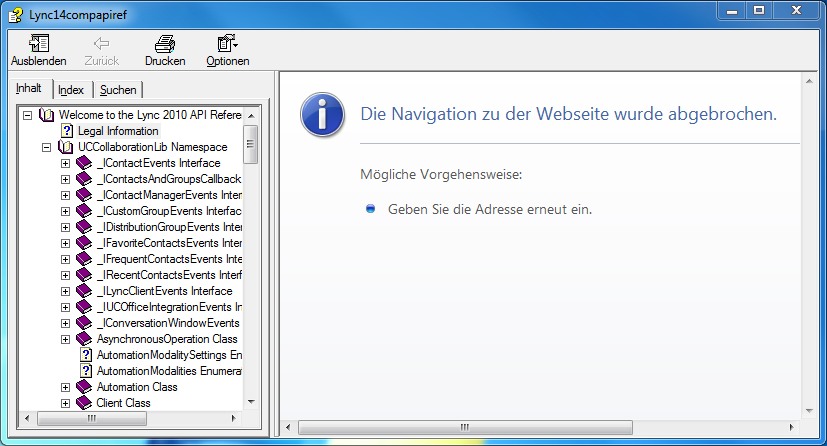 Das Problem kann aber sein, dass die Datei zuerst "Unblocked" werden muss.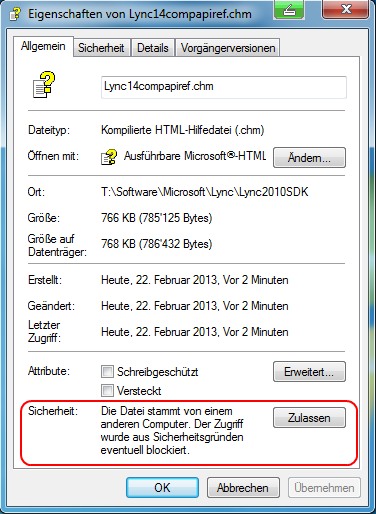 Hat aber bei mir nicht geholfen, weil die Datei auf einem Share war. Nach dem kopieren auf ein lokales Laufwerk hat es dann geklappt.
Grüsse
Andres Bohren