Windows Performance Toolkit (xperf)
Hallo zusammen,
Kürzlich bin ich über den Blog von Jeff Stokes gestolpert einem Microsoft Premier Field Engineer (PFE).
Mit dem Windows Performance Toolkit können gute Traces erstellt werden um zu sehen, wo allenfalls ein Performance Problem besteht.
Installation Performance Toolkot
Windows SDK for Windows 7
http://msdn.microsoft.com/en-us/windowsserver/bb980924.aspx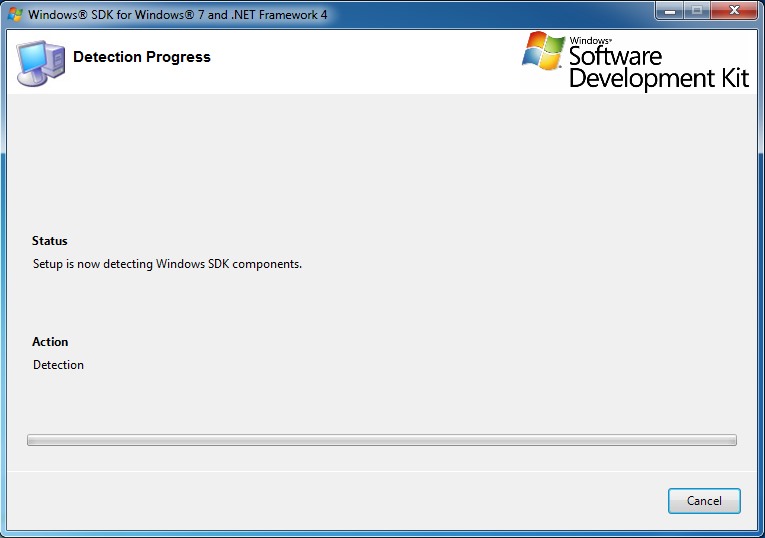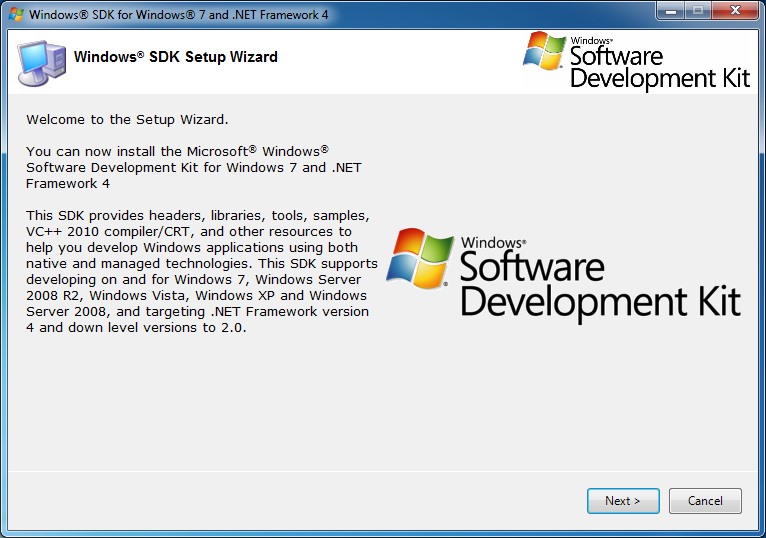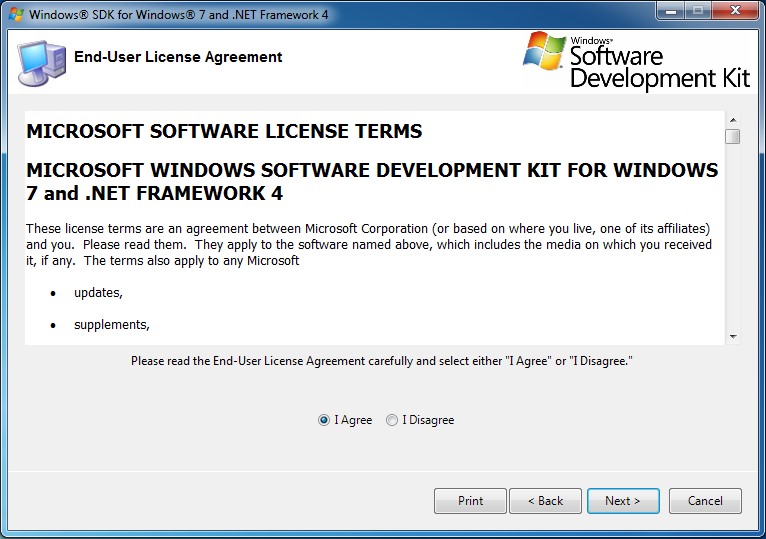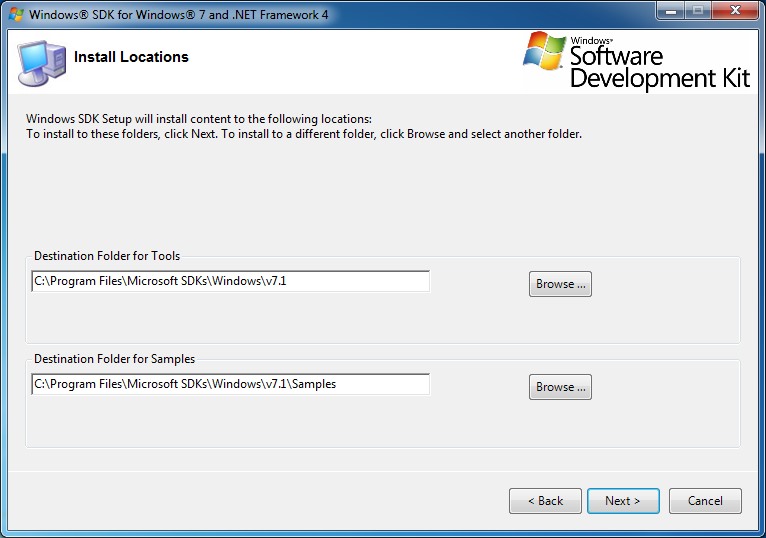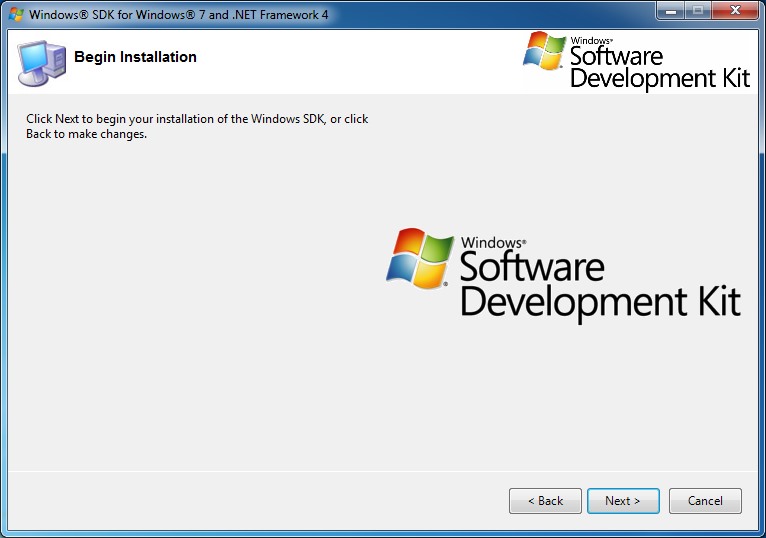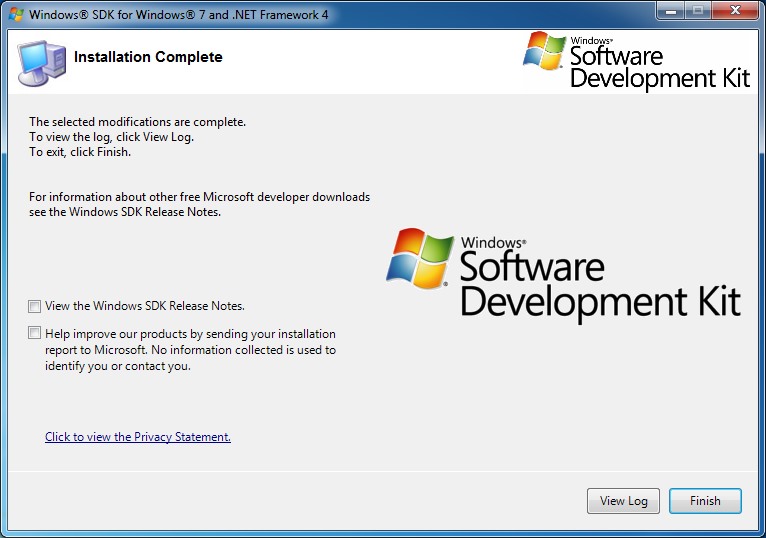 Xperf Commandline
Die Xperf Commandline kann ganz einfach mit "xperf" aufgerufen werden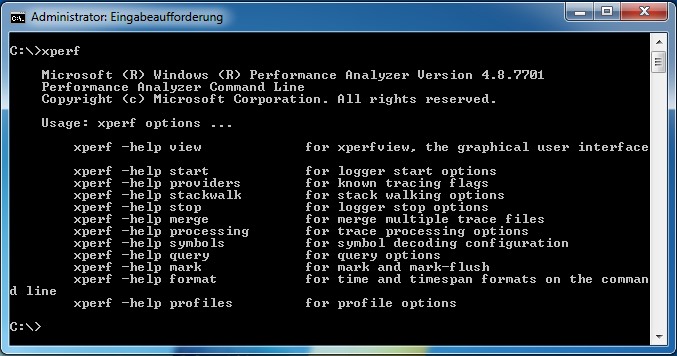 DisablePagingExecutive
Unter Windows x64 sollte "DisablePagingExecutive" aktiviert werden
http://blogs.technet.com/b/jeff_stokes/archive/2011/07/07/how-to-collect-a-netmon-3-4-and-xperf-kernel-trace-and-stop-when-a-problem-occurs.aspx
HKLM\SYSTEM\CurrentControlSet\Control\Session Manager\Memory Management\DisablePagingExecutive
0 Drivers and the kernel can be paged to disk as needed.
1 Drivers and the kernel must remain in physical Memory.
reg add "HKLM\System\CurrentControlSet\Control\Session Manager\Memory Management" /v DisablePagingExecutive /d 0x1 /t REG_DWORD /f
Boottrace erstellen
Um einen Boottrace zu erstellen muss folgendes Kommando eingegeben werden:
xbootmgr -trace boot -traceflags base+latency+dispatcher -stackwalk profile+cswitch+readythread+threadcreate -notraceflagsinfilename -postbootdelay 30

Anschliessend wird der Trace gestartet und das System neu gestartet

Nach dem Neustart und Login wird das Postbootdelay abgewartet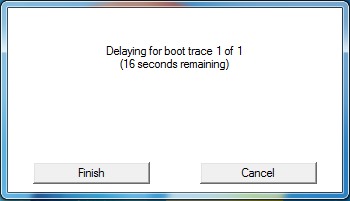 Dann wird der Trace gestoppt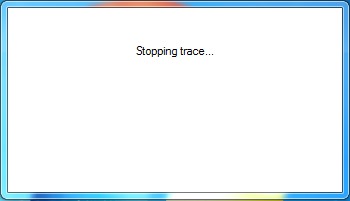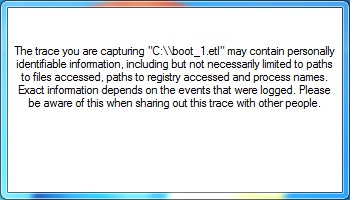 Damit der Trace Optimal ausgewertet werden kann, sollte der Symbolpath gesetzt werden.
_NT_SYMBOL_PATH
SRV*c:\symbols*http://msdl.microsoft.com/download/symbols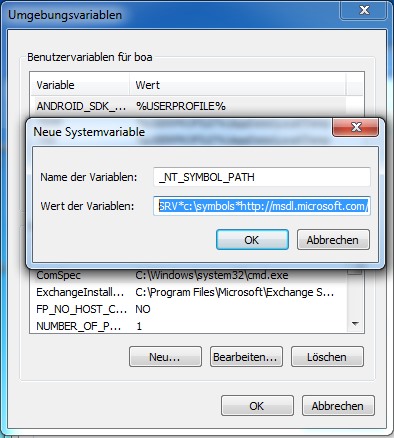 set | findstr Symbol
Trace auswerten
Den Trace kann man mit dem Tool "xperfview" anschauen.

Dazu muss das *.etl File geöffnet werden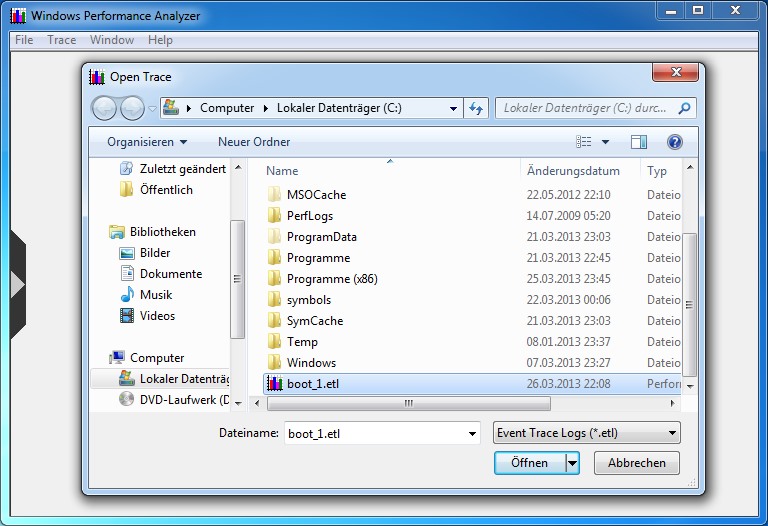 Man sieht hier gut, das der Systemstart nach 49 Sekunden abgeschlossen ist. Danach habe ich mich manuell Eingeloggt, nach etwa 92 Sekunden bin ich eingeloggt und kann loslegen.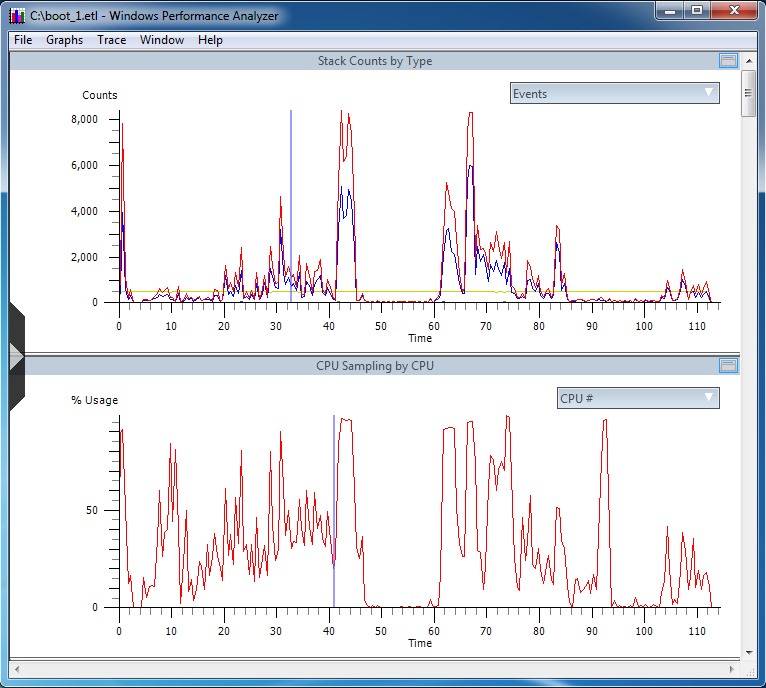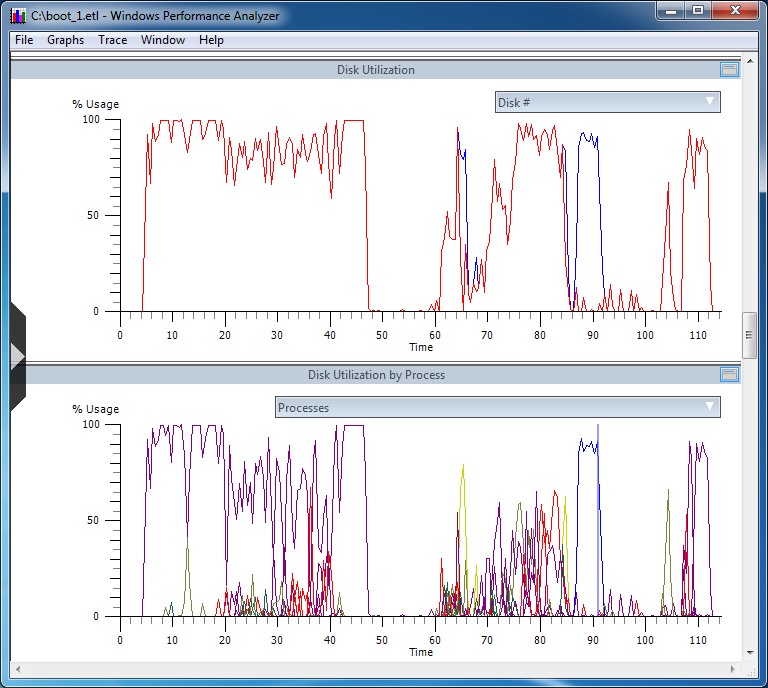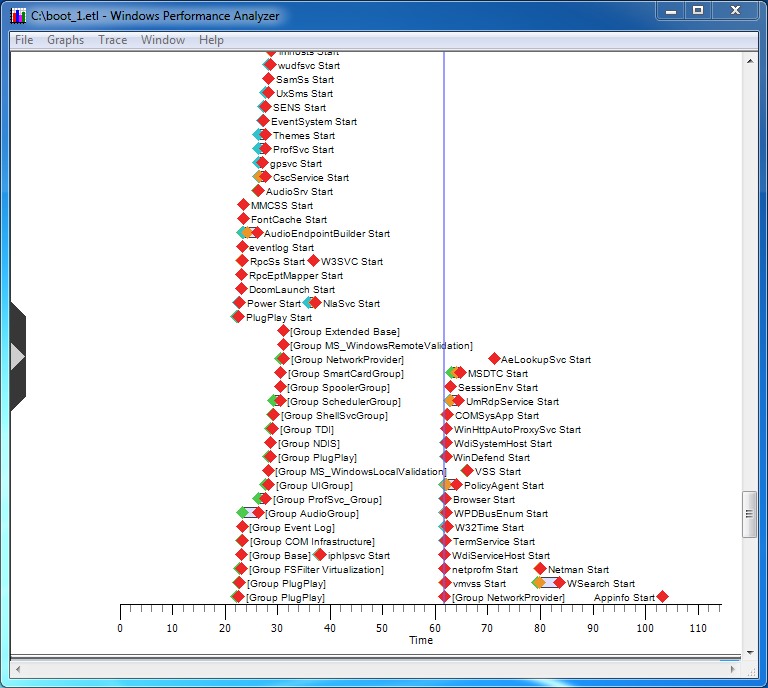 Grüsse
Andres Bohren