How to install the Dotnet Framework 3.5 on Windows 8.1
Hallo zusammen,
Auf meinem Windows 8.1 wollte ich das Dotnet Framework 3.5 installieren. Bei den Windows Features habe ich das entsprechende Feature ausgewählt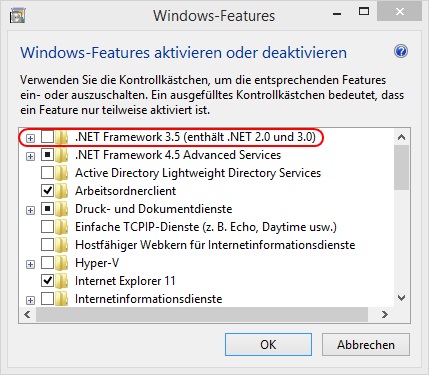 Die Aktion wird leider mit folgender Fehlermeldung quittiert.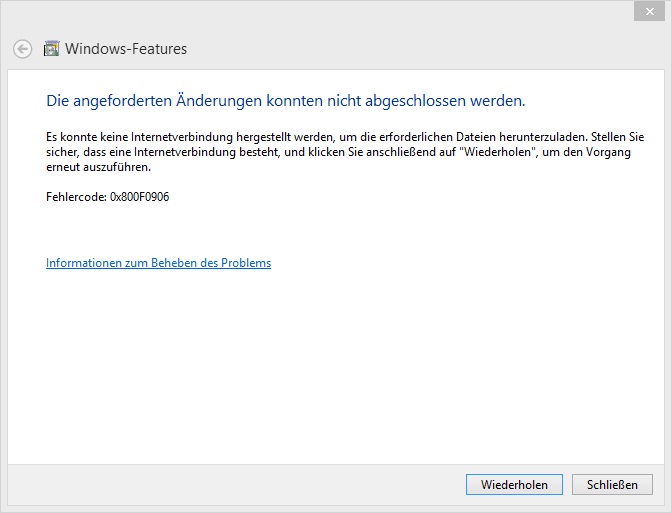 Nun ja, es geht ja auch über die Powershell, denn dort kann man das Source Verzeichnis von der Windows 8.1 Installations DVD angeben.
Siehe dazu: Installing the .NET Framework 3.5 on Windows 8 http://msdn.microsoft.com/en-us/library/hh506443.aspx
DISM /Online /Enable-Feature /FeatureName:NetFx3 /All /LimitAccess /Source:G:\sources\sxs


Grüsse
Andres Bohren