Azure AD Directory Sync Properties II
Hallo zusammen,
Im Azure Active Directory Sync habe ich die OUs eingeschränkt, welche synchronisiert werden um zu sehen, was mit vorher synchronisierten Objekten geschieht.
Dazu klickt man auf "Configure Directory Partitions" und dort auf "Containters"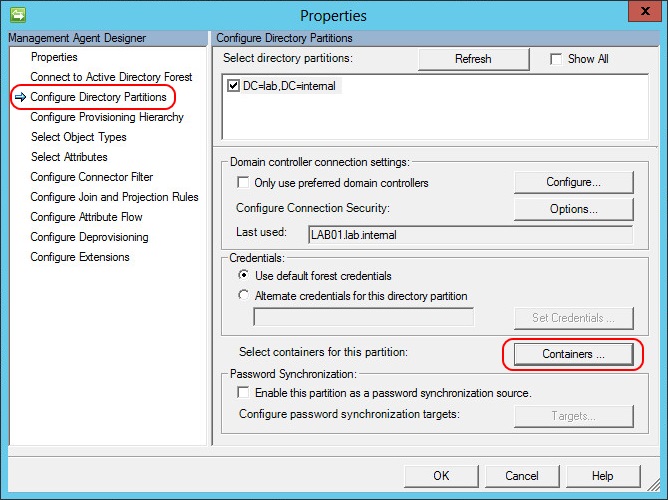 Ein wenig verwirrend ist folgender Dialog - weil man zu diesem Account kein Passwort hat.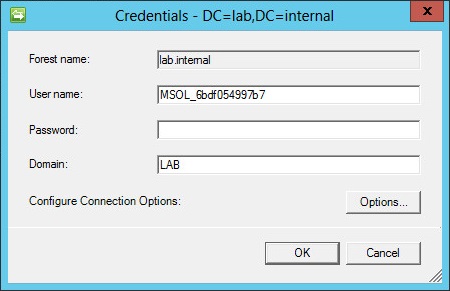 Man kann jedoch einen beliebigen AD Account nehmen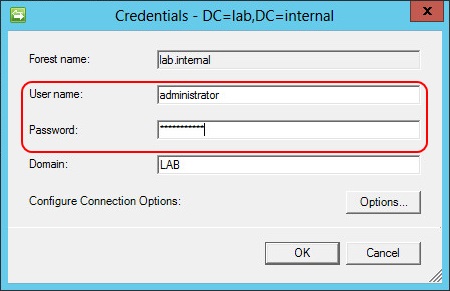 Danach habe ich alles abgewählt, indem ich ganz oben das Häcklein entfernt habe
Und nur noch die OU's selektiert, welche ich synchronisieren will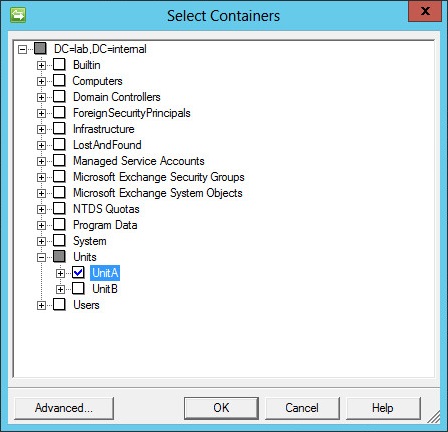 Syncronisierte Objekte können im Office 365 Portal und auch über Powershell nicht gelöscht werden. Man muss erst den Dir Sync auschalten (was bis zu 72 Stunden dauern kann) um die Objekte dann zu löschen.
You can't manage or remove objects that were synchronized through the Azure Active Directory Sync tool
https://support.microsoft.com/kb/2619062/en-us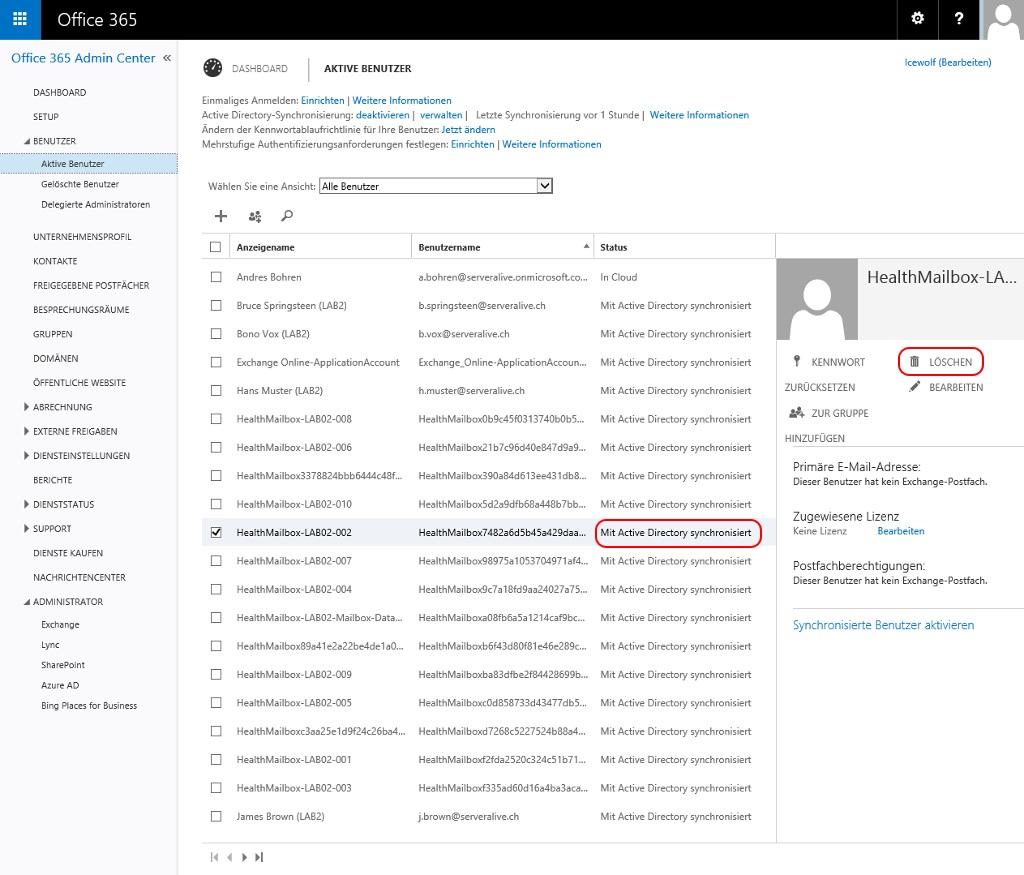 Fazit:
Man sollte sich vorher genau Gedanken machen, was synchronisiert werden soll!
Weitere Infos:
Directory Synchronization – Filtering OUs to Synchronize to Office 365
http://office365support.ca/directory-synchronization-filtering-ous-to-synchronize-to-office-365/
Grüsse
Andres Bohren