Security Update for Microsoft Office Web Apps Server 2013 (March 2017)
Hallo zusammen,
Diesen Monat wurde wieder ein Update für Office Web Apps Server 2013 veröffentlicht.
Security Update for Microsoft Office Web Apps Server 2013 (KB3172457)
https://www.microsoft.com/en-us/download/details.aspx?id=54896
MS17-014: Description of the security update for Office Web Apps Server 2013: March 14, 2017
http://support.microsoft.com/kb/3172457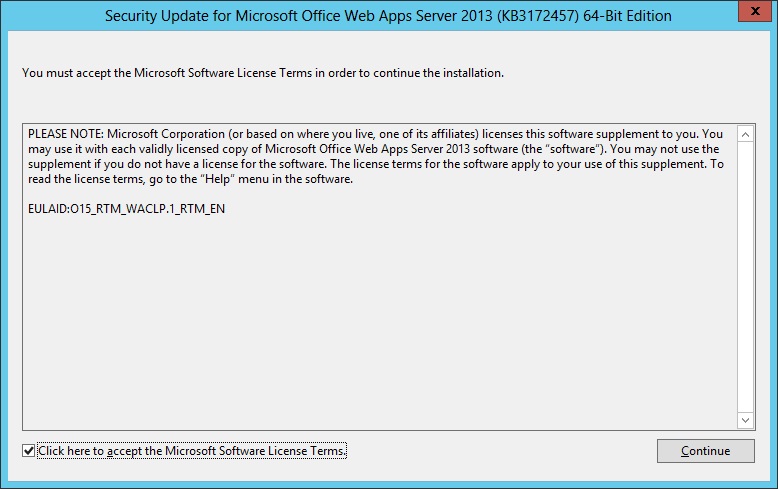 Im Eventlog habe ich folgenden Eintrag gefunden:
Windows Installer installed the product. Product Name: Microsoft Office Web Apps. Product Version: 15.0.4420.1017. Product Language: 0. Manufacturer: Microsoft Corporation. Installation success or error status: 1635.
MsiExec.exe and InstMsi.exe Error Messages
https://msdn.microsoft.com/en-us/library/windows/desktop/aa376931%28v=vs.85%29.aspx?f=255&MSPPError=-2147217396
Gemäss dem obenstehenden Link ist bedeutet der Error Code 1635:
ERROR_PATCH_PACKAGE_OPEN_FAILED
This patch package could not be opened. Verify that the patch package exists and is accessible, or contact the application vendor to verify that this is a valid Windows Installer patch package.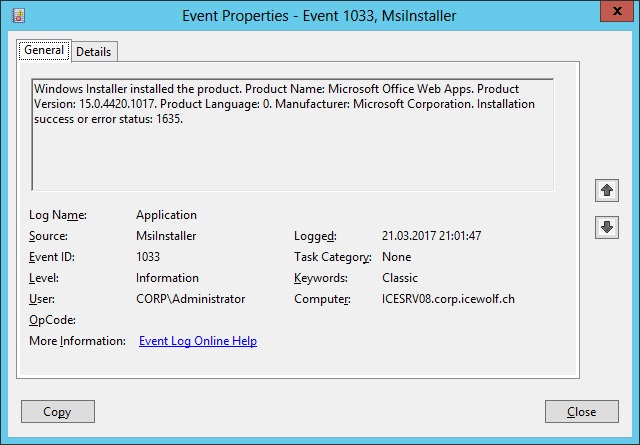 Das bringt mich nicht weiter. Habe die Exe mit dem Parameter /? gestartet und gesehen, dass es einen /extract Parameter gibt
T:\Software\Microsoft\OfficeWebApps\wacserver2013-kb3172457-fullfile-x64-glb.exe /extract:C:\temp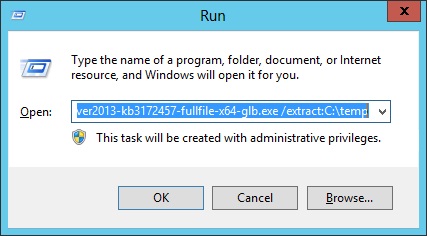 Danach waren die Dateien entpackt und ich habe das *.msp File ausgeführt.

Aha, also zu wenig Diskspace.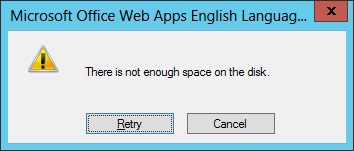 Nun ja, 1 GB ist ja schon was. Aber anscheinend nicht genug.

Also mal den Disk Cleanup gestartet und hinterher den Server gebootet.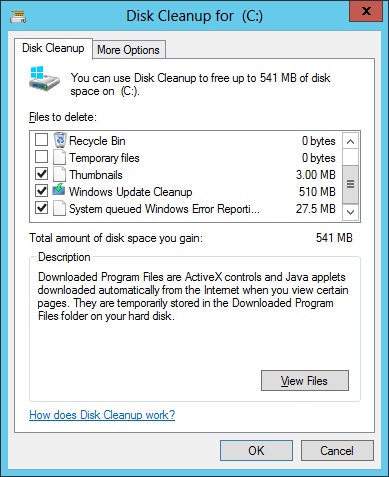 Nun sind 1.84 GB frei. Das müsste doch eigentlich reichen. Nochmals die *.msp ausgeführt.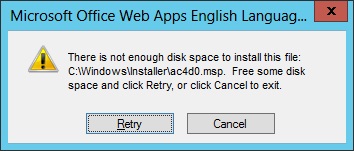 Immer noch zu wenig free Diskspace. Also dann schon wieder Server herunterfahren und die Disk vergrössern.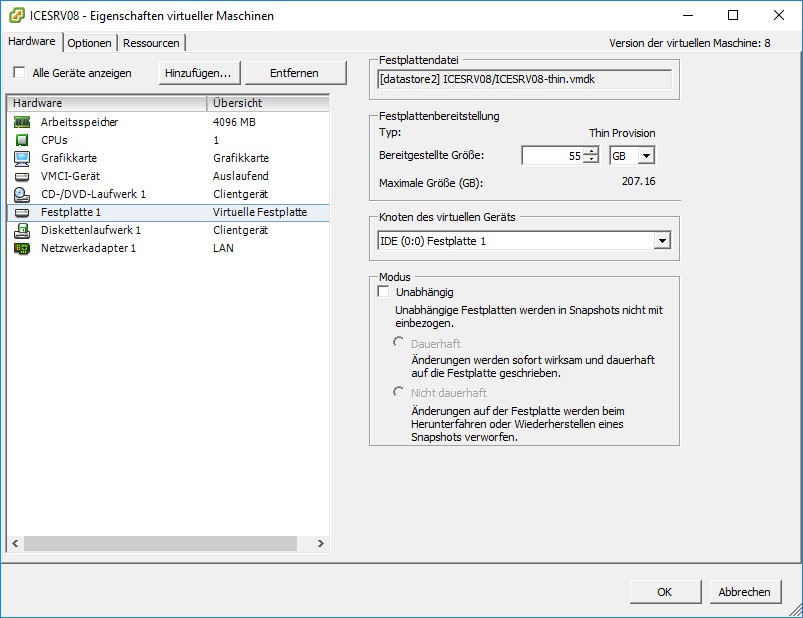 Nach dem starten der Machine im Diskmanager diskmgmt.msc die Partition erweitert. Nun stehen 6.87 GB freier Diskspace zur Verfügung.

Nun habe ich wieder die unentpackte Exe gestartet. Als erfolgreicher Abschluss darf ich den Server nochmals neu starten.

Grüsse
Andres Bohren