Fixed Exchange 2013 Backup and tested with VSSTester
Hallo zusammen,
Kürzlich liess sich mein Exchange 2013 CU 21 Server nicht mehr sichern.
Ein kurzer Blick ins VSSAdmin hat dann auch offenbart weshalb. Keine Exchange VSS Writer vorhanden.
vssadmin list Writers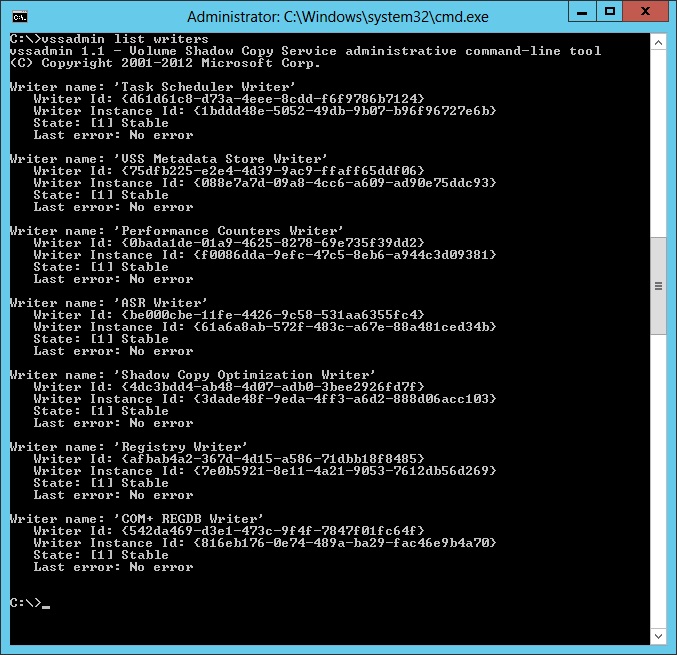 Also habe ich kurzerhand nochmals das letzte Security Update vom Exchange 2013 CU 21 installiert und danach den Server neu gestartet.
http://blog.icewolf.ch/archive/2018/10/12/exchange-2013-cu-21-security-update-kb4459266.aspx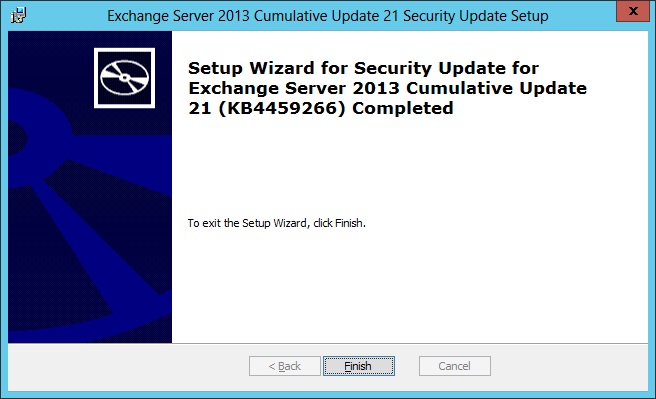 Danach sieht es auch schon wieder viel besser aus.
vssadmin list Writers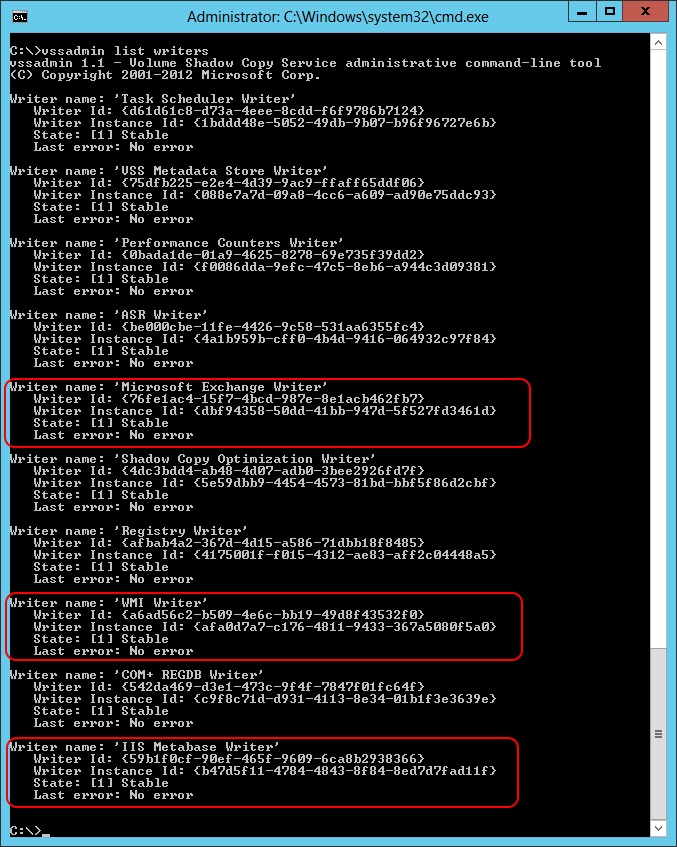 Hinterher habe ich mit dem VSSTester 1.2 noch einen Test gemacht. Das Backup konnte wieder erfolgreich erstellt werden. https://github.com/Microsoft/VSSTESTER
Wie der VSSTester 1.1 funktioniert habe ich in folgedem Artikel beschrieben: http://blog.icewolf.ch/archive/2015/05/14/exchange-20102013-vsstester-v1-1.aspx
Update 20.11.2018
Das ganze ist nochmals aufgetreten. Die Writer sind wieder da, wenn man folgende Services neu startet.
Get-Service MSExchangeRepl | restart-service
Get-Service wmiApSrv | restart-service
Get-Service Winmgmt | restart-service
Grüsse
Andres Bohren