Office 365 LinkedIn Integration
Hallo zusammen,
Eigentlich wollte ich einen Artikel über die LinkedIn Integration in Office 365 schreiben. Jetzt wo nun endlich auch die LinkedIn Integration für den Outlook Windows Client angekündigt ist.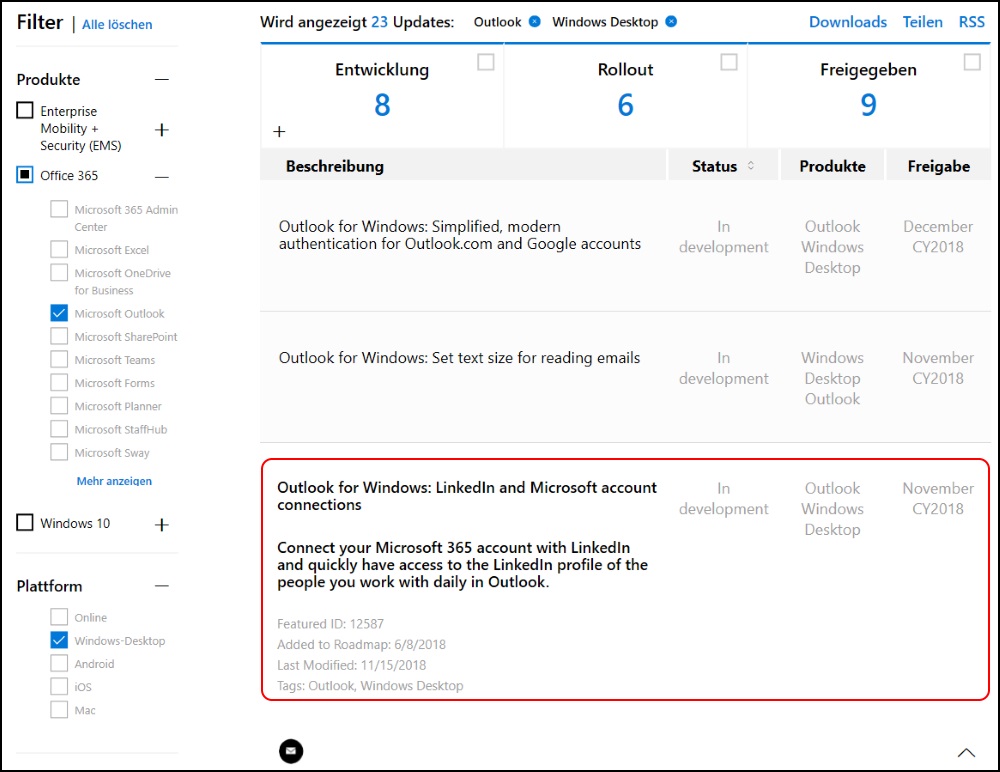 Standardmässig ist die LinkedIn Integration aktiviert. Dies kann man jedoch in Azure Active Directory anpassen.
LinkedIn account connections
https://docs.microsoft.com/en-us/azure/active-directory/users-groups-roles/linkedin-Integration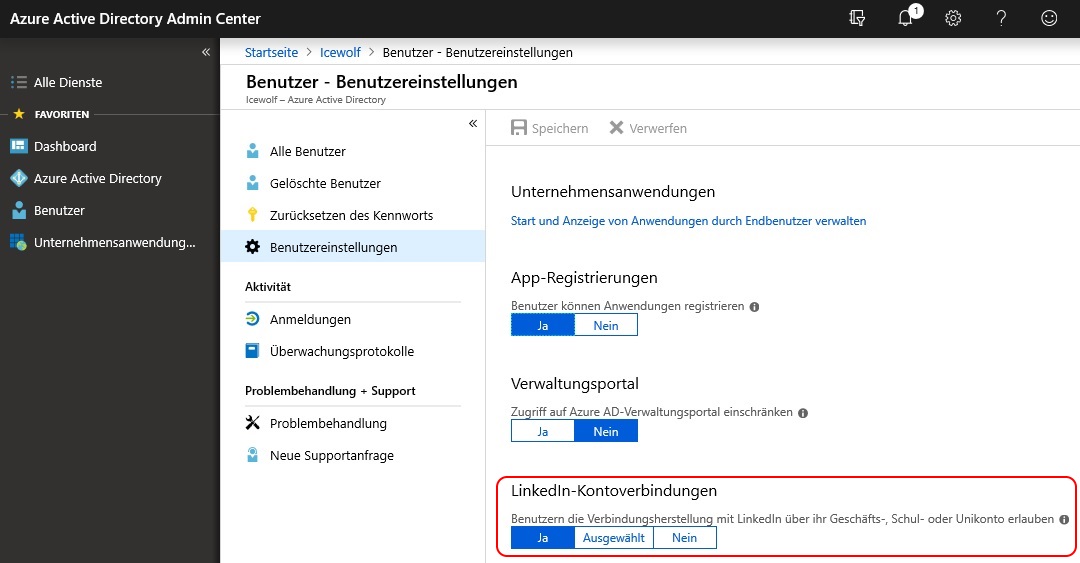 In Outlook on the Web wird die LinkedIn Integration jedenfalls angezeigt und anscheinend auch ein Resultat gefunden.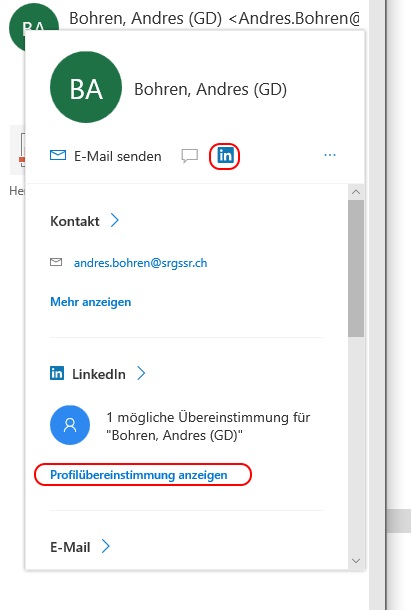 Jedoch sobald man auf das LinkedIn Icon klickt oder auf "Profilübereinstimmungen anzeigen" klickt, erhalte ich folgende Fehlermeldung.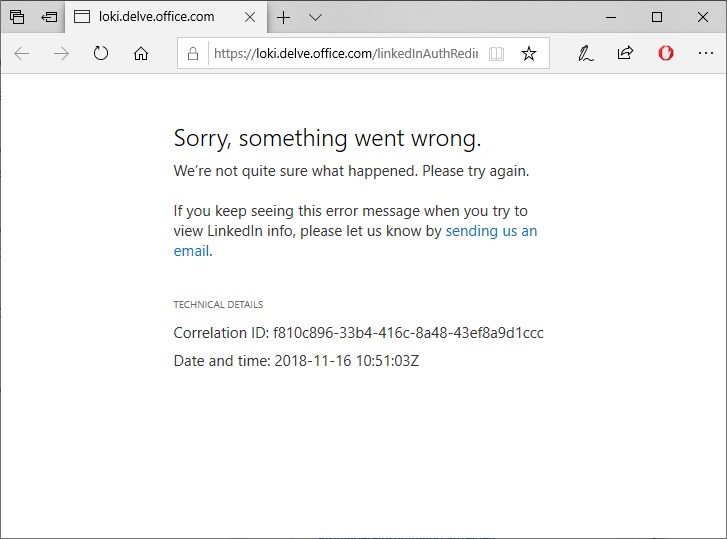 Ich habe noch den untenstehenden Link gefunden. World Wide Availability wird für 2019 erwartet.
New LinkedIn Features in Office 365 Help You Build Relationships and Better Collaborate
https://blog.linkedin.com/2018/september/25/new-linkedin-features-in-office-365-help-you-build-relationships
Habt ihr ähnliche Erfahrungen gemacht? Muss man da noch was anderes konfigurieren? Schreibt mir doch eine Mail oder Kontaktiert mich über einen anderen Kanal.
Ich glaube da muss Microsoft noch was beheben. Dieser Fehler ist jetzt schon seit einem Monat so. Und bisher habe ich keine Antwort auf meine eingesendeten Fehlermeldungen erhalten.
Update 20.11.2018
Nachdem ich das Problem getwittert hatte und bei LinkedIn ein Support Ticket eröffnet habe, hat es dann ganz plötzlich funktioniert. (Der Fehler hat vorher über einen Monat lang bestanden).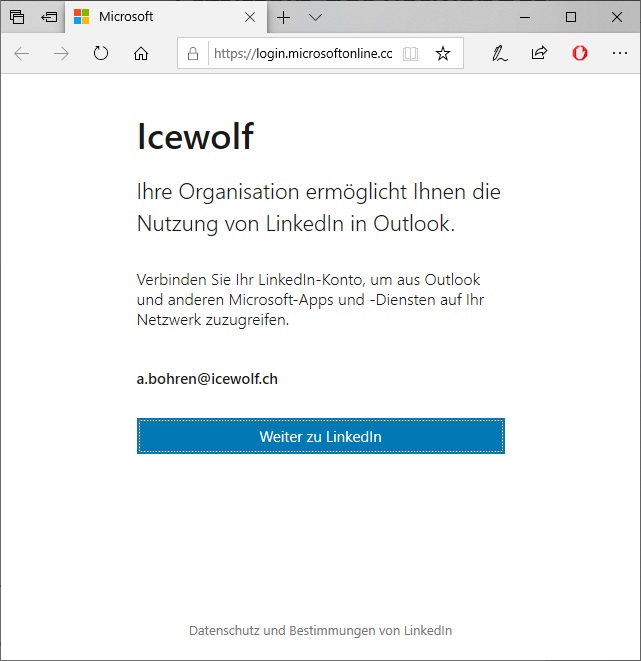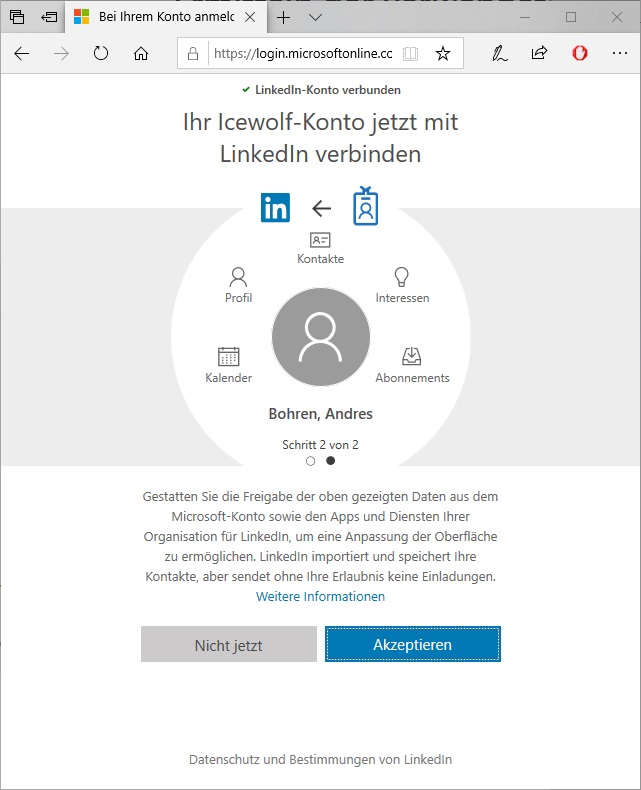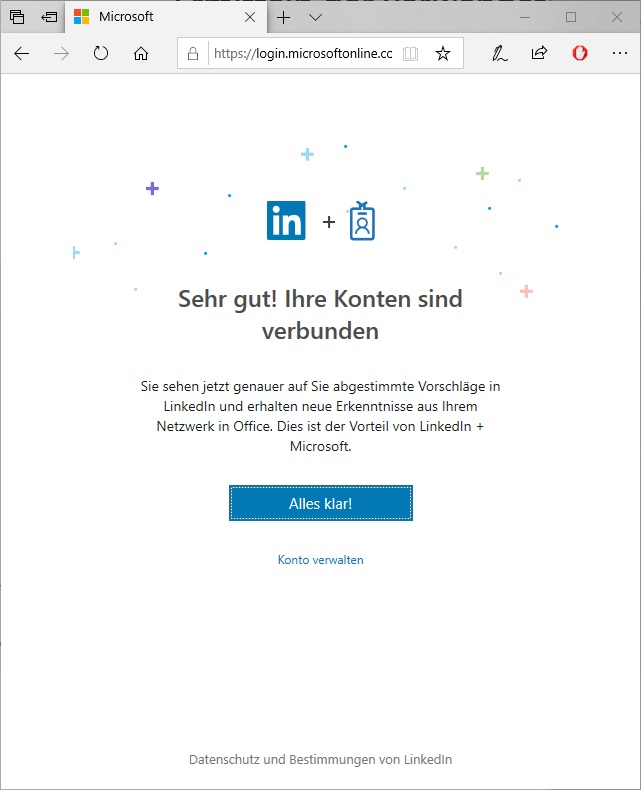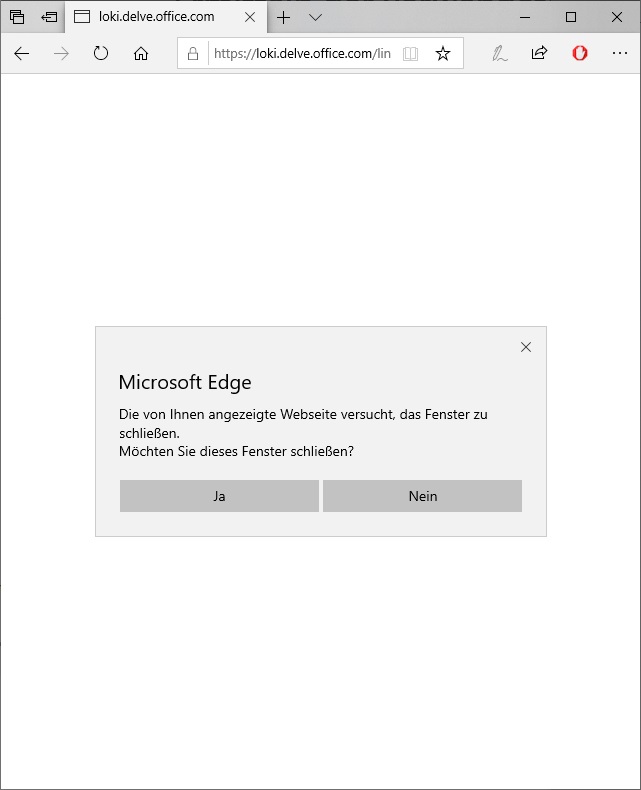 Nach einem Refresh vom Outlook on the Web, kann man nun auch die LinkedIn Infos vom Kontakt anzeigen.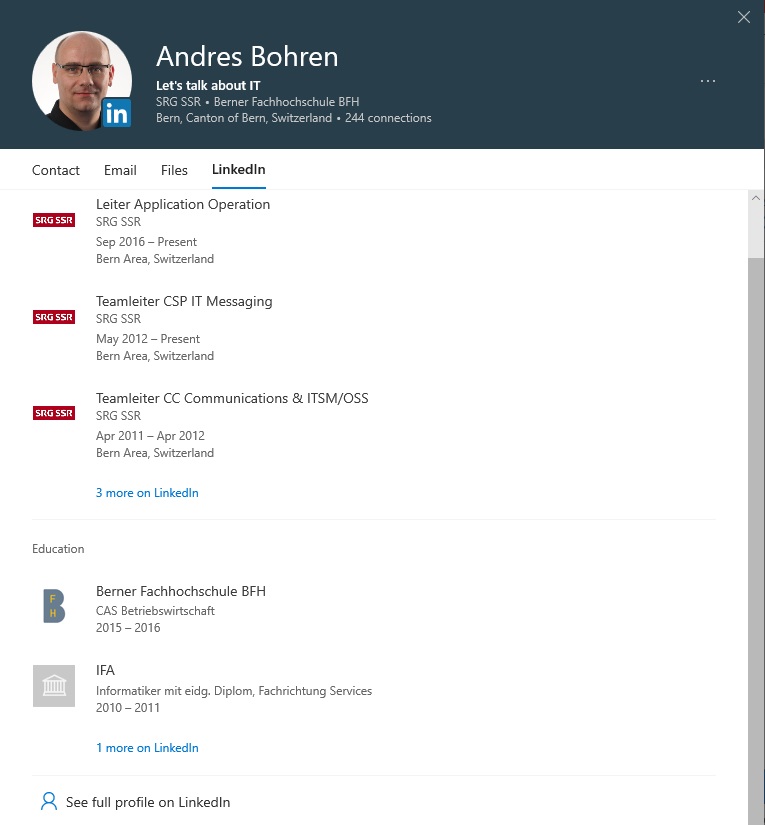 Liebe Grüsse
Andres Bohren