Teams Powershell and Teams Admin Center
Hallo zusammen,
Seit ein paar Wochen gibt es neue Administratorrollen für Microsoft Teams. Für die Teams PowerShell und das Teams Admin Center benötigt man die "Teams Service Admin" Rolle.
Mit der Teams PowerShell 0.9.6 kann man endlich als Admin die Teams der Organisation managen und braucht endlich auch keine Teams Lizenz für den Admin user mehr.
Use Microsoft Teams admin roles to manage Teams
https://docs.microsoft.com/en-us/microsoftteams/using-admin-roles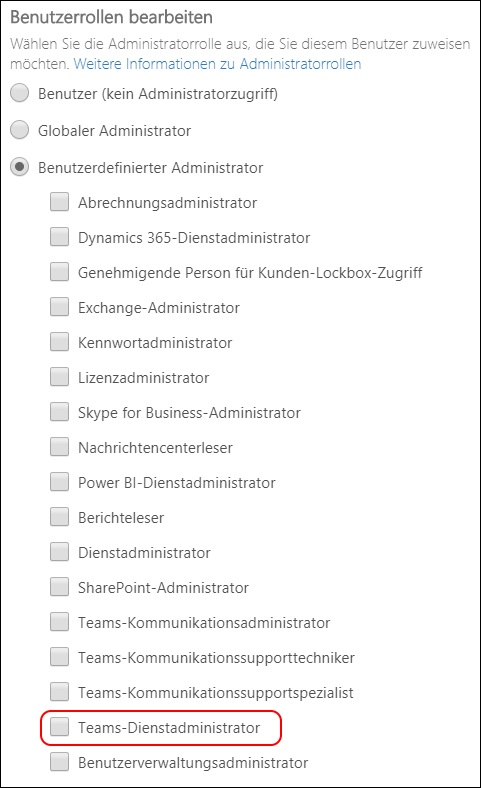 MicrosoftTeams Powershell 0.9.6
https://www.powershellgallery.com/packages/MicrosoftTeams/0.9.6
Install-Module -Name MicrosoftTeams -Repository PSGallery
Get-Module -ListAvailable *Teams*

Import-Module MicrosoftTeams
Get-Module

Um alle Cmdlets des Moduls anzuzeigen gibt man folgenden Befehl ein
Get-Command -Module MicrosoftTeams
Microsoft Teams PowerShell
https://docs.microsoft.com/en-us/powershell/module/teams/?view=teams-ps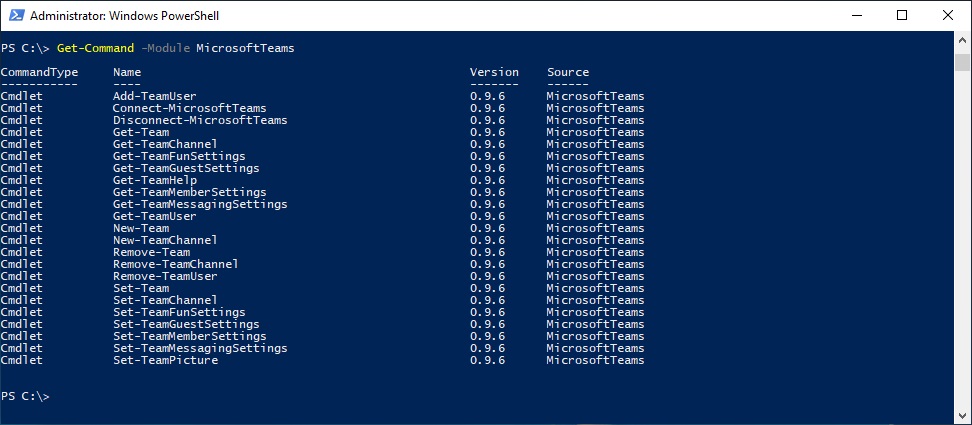 Um sich mit Office 365 Teams zu verbindend gibt man folgendes Kommando ein.
Connect-MicrosoftTeams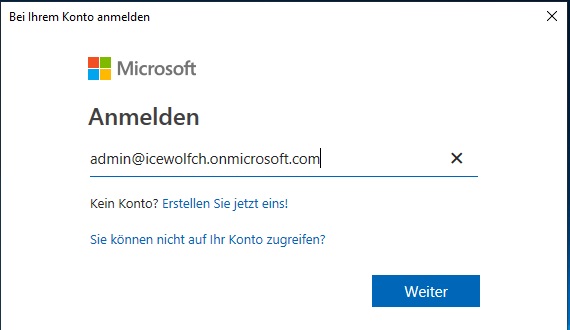 Habe ein paar Befehle ausgetestet
Get-Team
Get-TeamChannel -GroupId {GroupID}
Get-TeamFunSettings -GroupId {GroupID}
Get-TeamGuestSettings -GroupId {GroupID}
Get-TeamMemberSettings -GroupId {GroupID}
Get-TeamMessagingSettings -GroupId {GroupID}
GetTeam-User -GroupId {GroupID}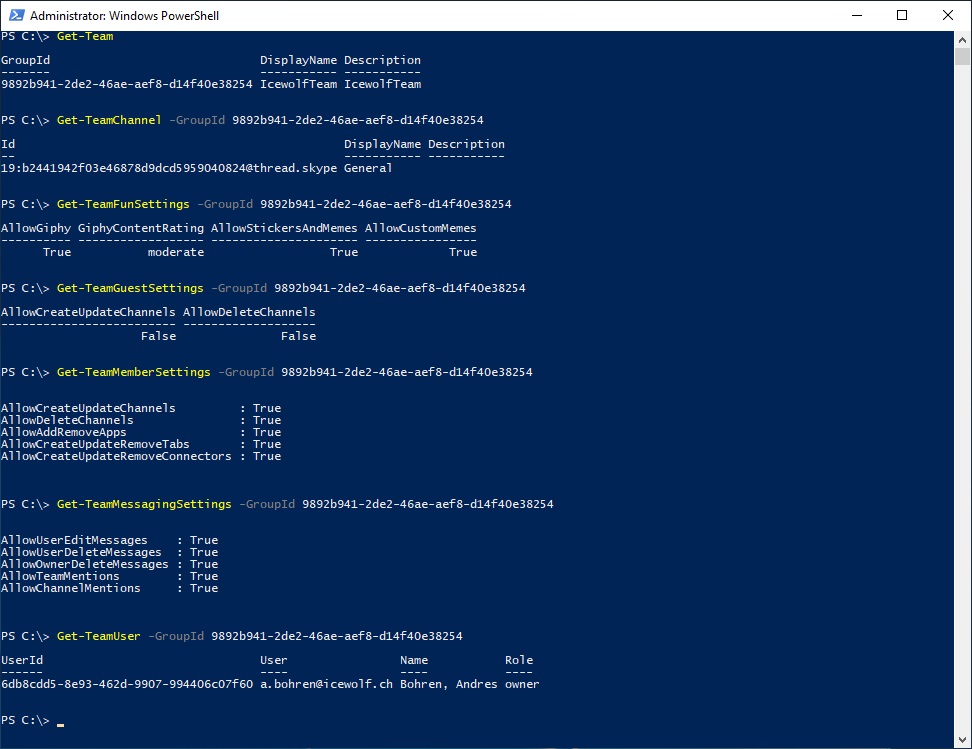 Und so sieht es im Teams Admin Center aus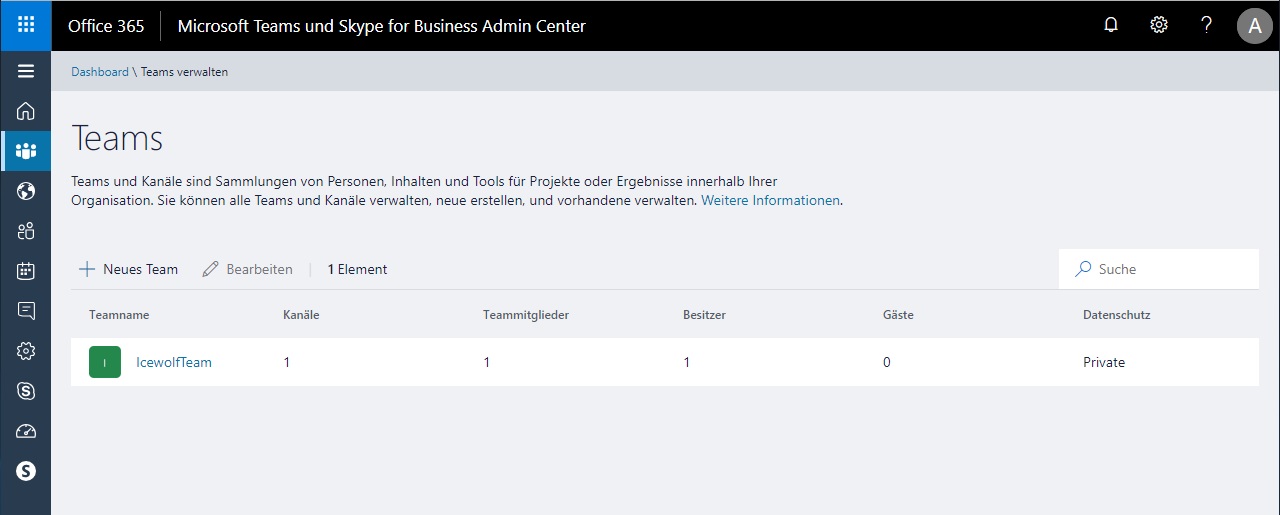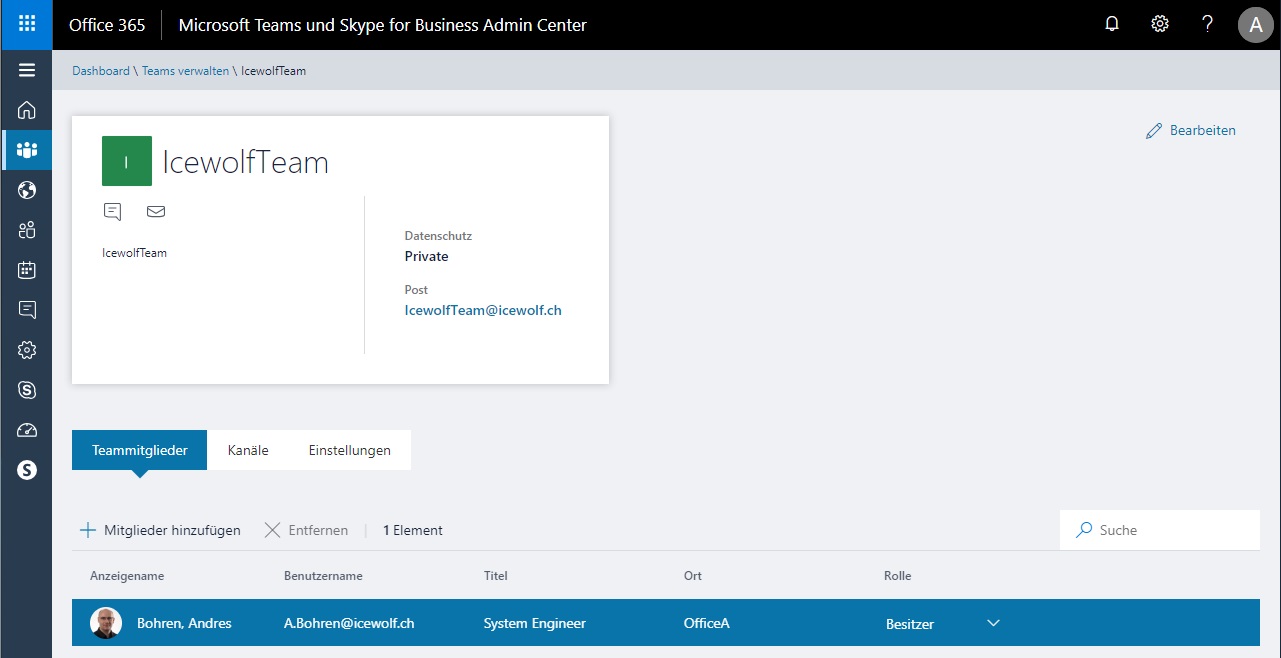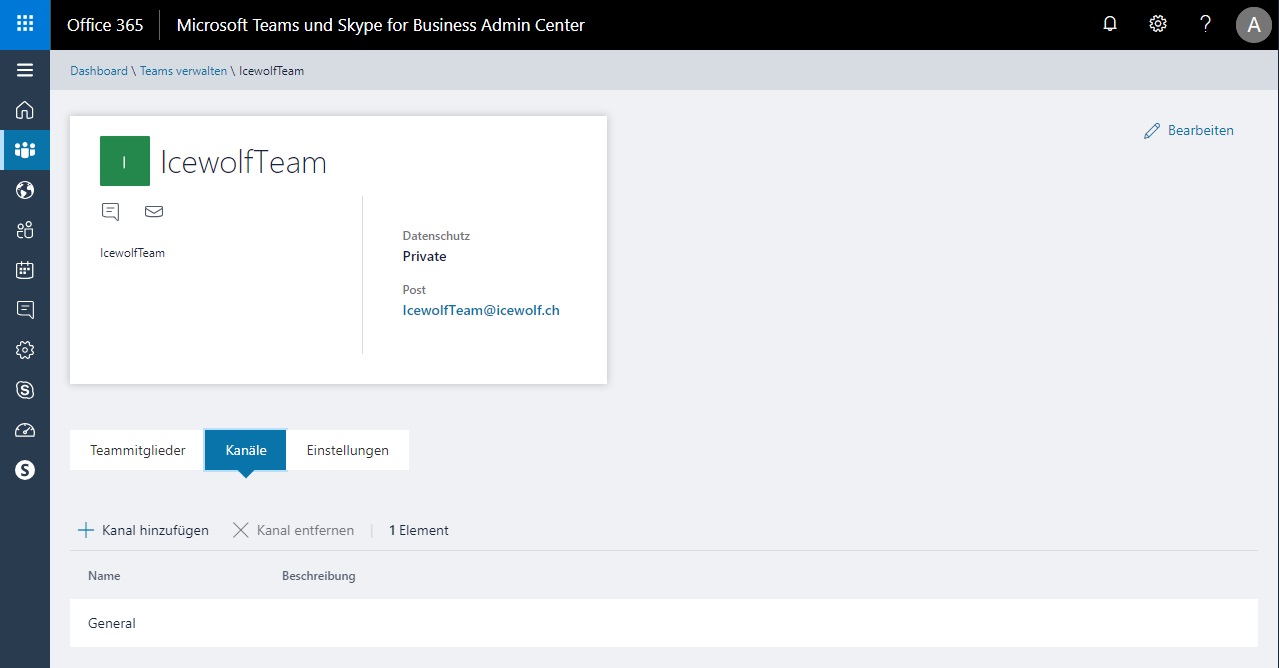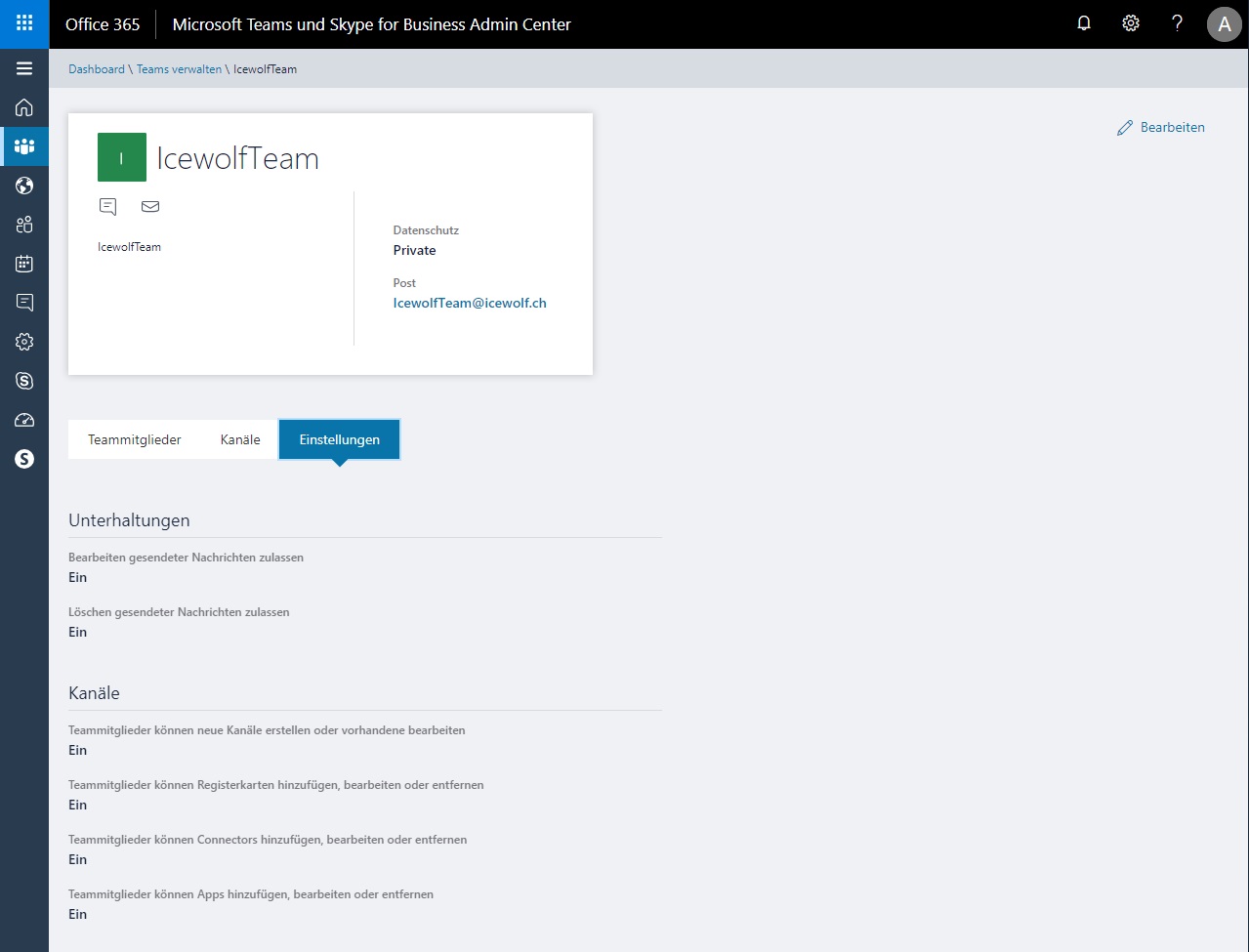 Grüsse
Andres Bohren