Hallo zusammen
Ich habe mir heute nach der Installation vom neuen AAD Connect den Hybrid Azure AD Join angeschaut.
Zuerst habe ich im Azure AD die Devices angeschaut. Dort ist nur mein Windows 10 Computer und ein weiterer Server zu sehen.

Das ganze geht natürlich auch mit PowerShell
Import-Module AzureADPreview
Connect-AzureAD
Get-AzureADDevice

Im AAD Connect wähle ich die Option "Configure Device Options"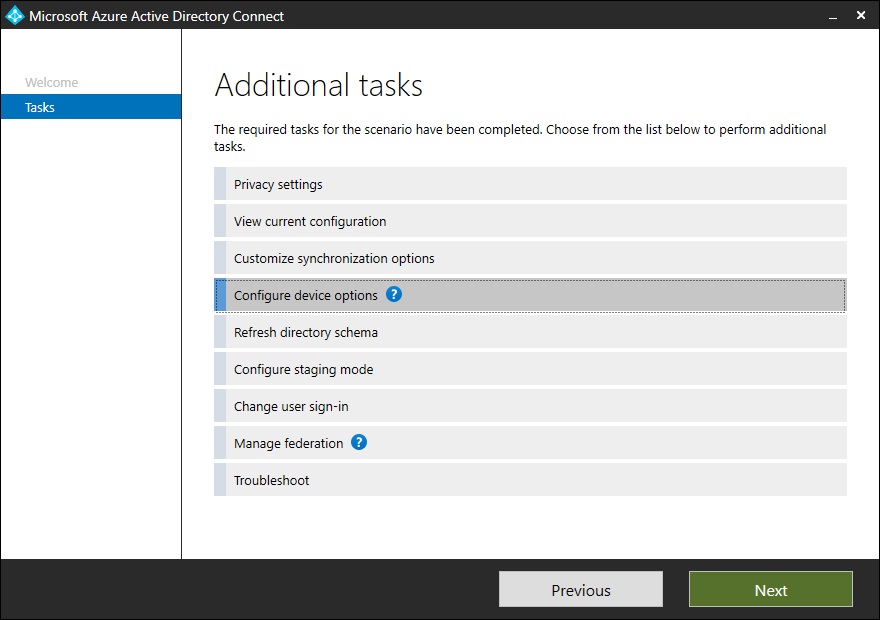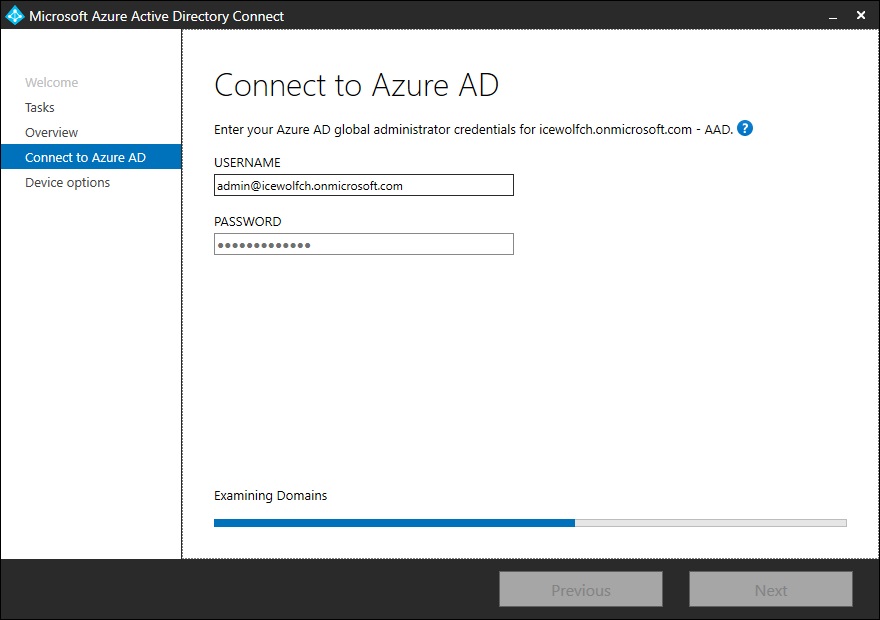 Ich wähle "Configure Hybrid Azure AD join" aus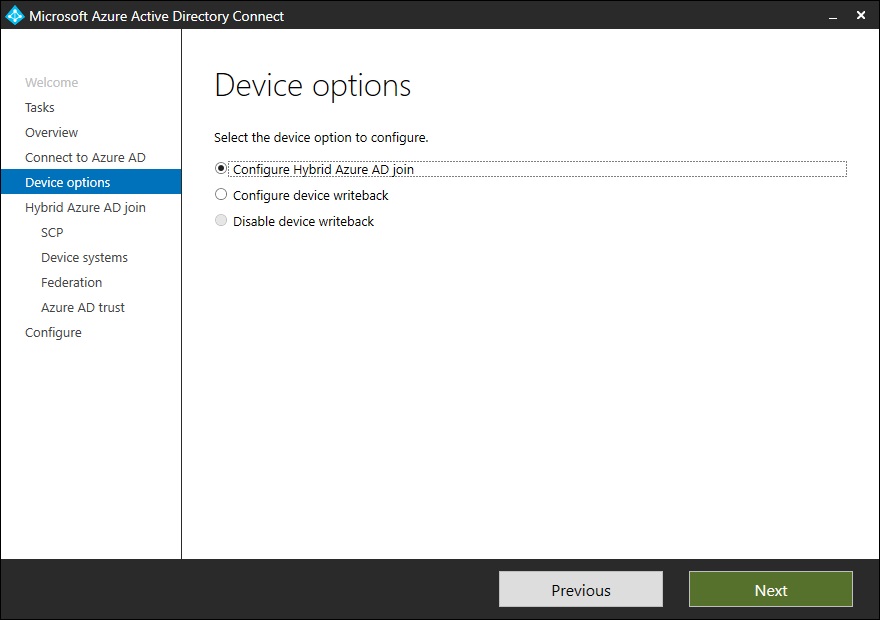 Wenn man wie ich "Enterprise Admin" ist, so kann man es hier übers GUI machen, ansonsten kann man das Script herunterladen.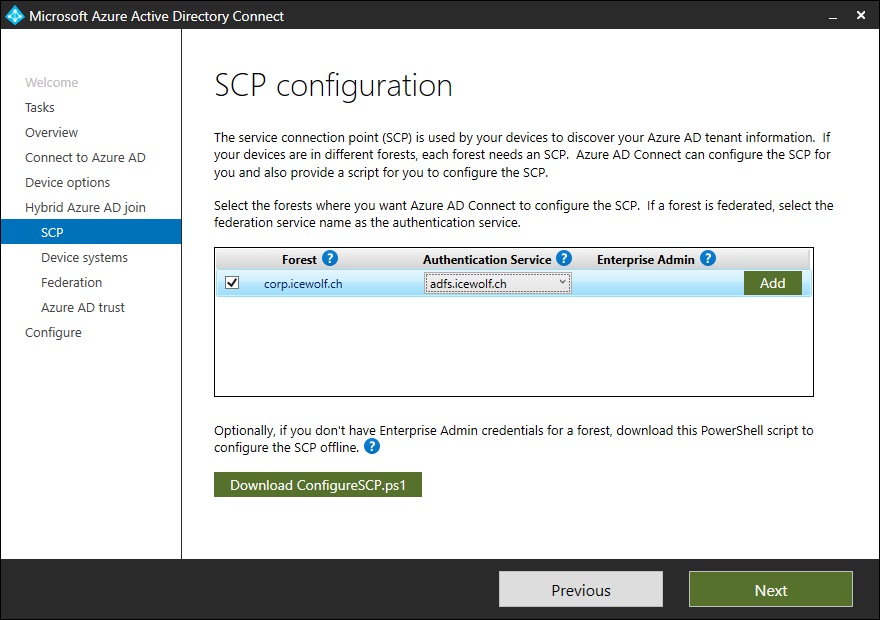 Hier das Script
Wenn man es über den Wizard macht, werden die Credentials abgefragt. Hier könnte man auch den Benutzer mit "Enterprise Admin" Rechten eingeben.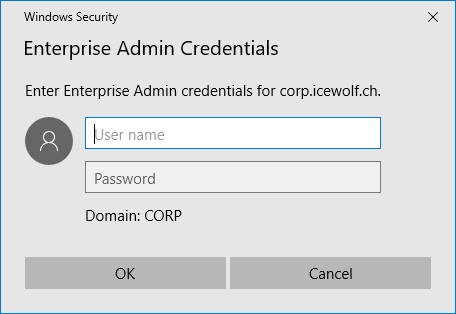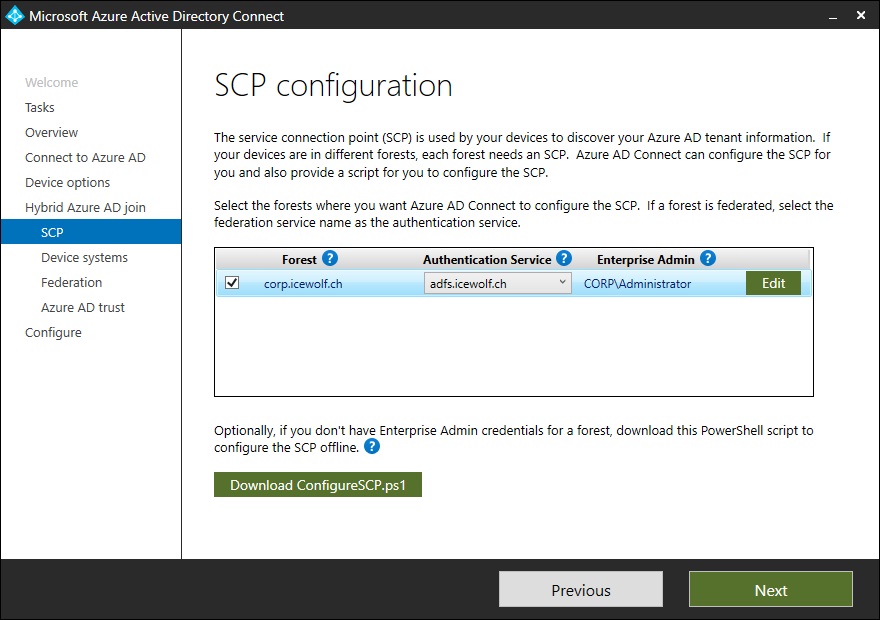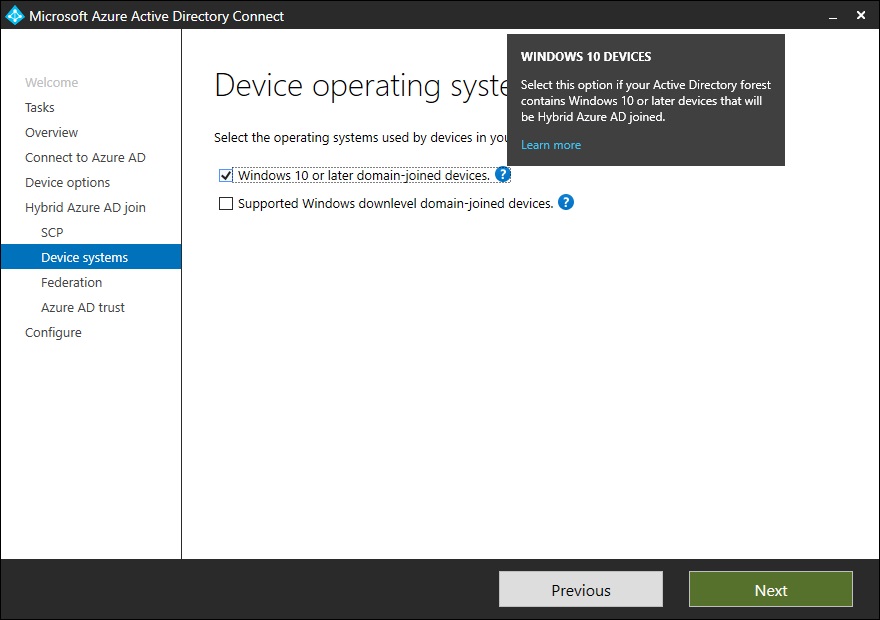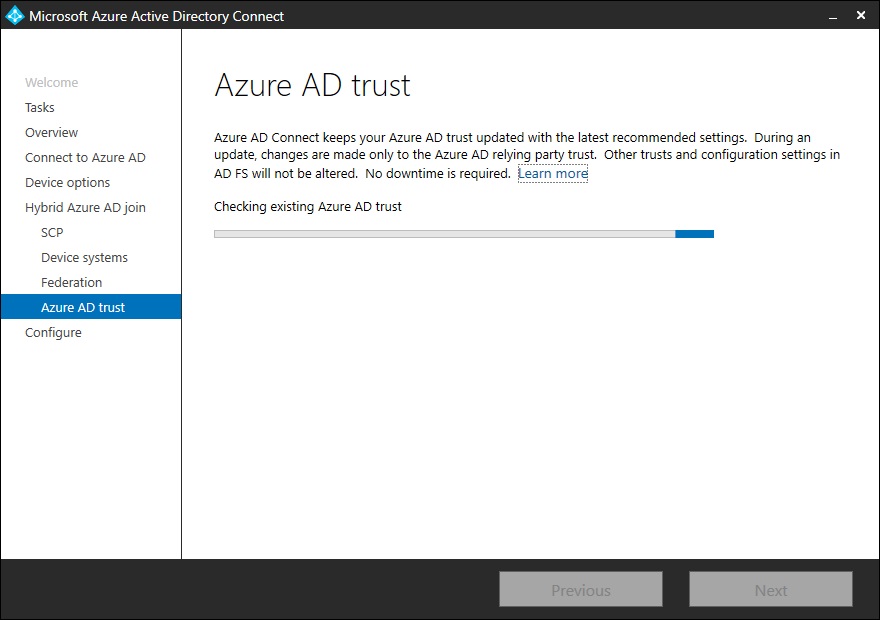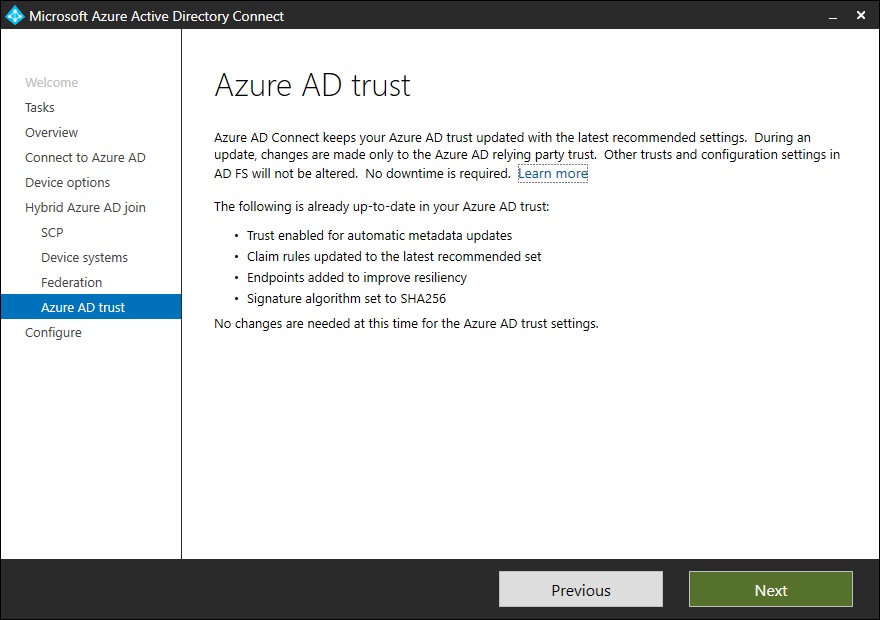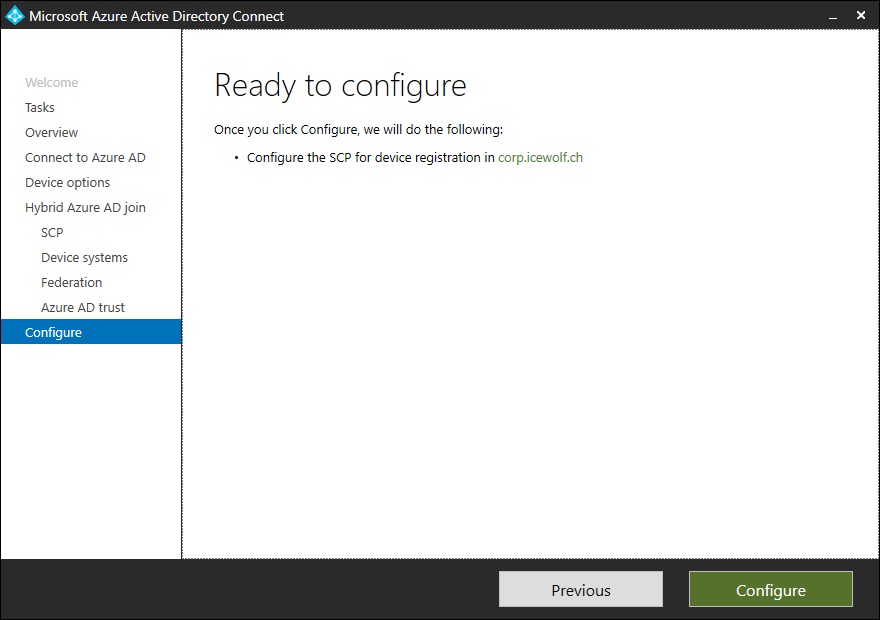 Bevor ich den Wizard abschliesse. Konfiguriere ich noch eine Blocking Policy für meine Windows 2016 Server.
How to control the hybrid Azure AD join of your devices
https://docs.microsoft.com/en-us/azure/active-directory/devices/hybrid-azuread-join-control
Computer Configuration > Policies > Administrative Templates > Windows Components > Device Registration
Nach dem der Wizard beendet ist, schaue ich mir den SCP im Active Directory an. Der ist in der Configuration Partition zu finden.
Configuration > Services > Device Registration Configuration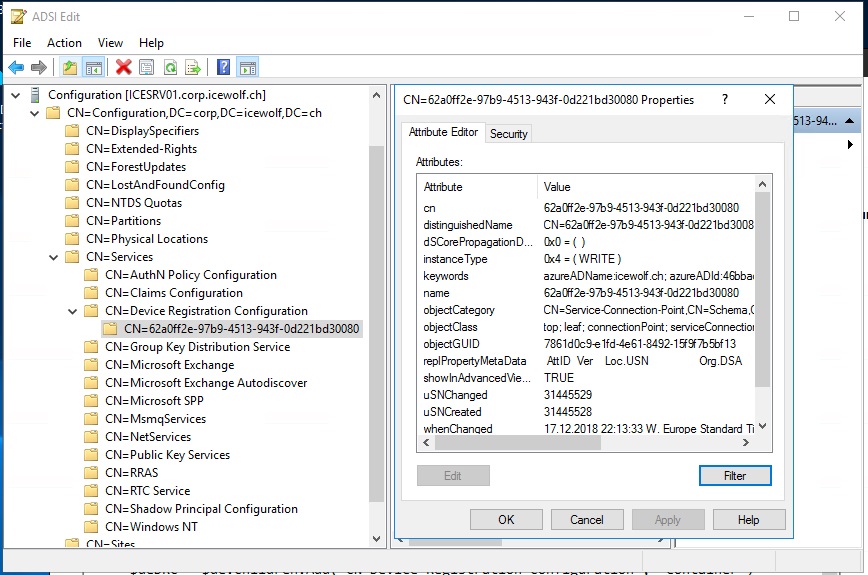 Grüsse
Andres Bohren