Outlook as Progressive Web App (PWA)
Hallo zusammen,
Im Dezember wurde im M365 Messagecenter angekündigt, dass Outlook on the Web nun eine Progressive Web App sei. Höchste Zeit also, sich damit zu beschäftigen.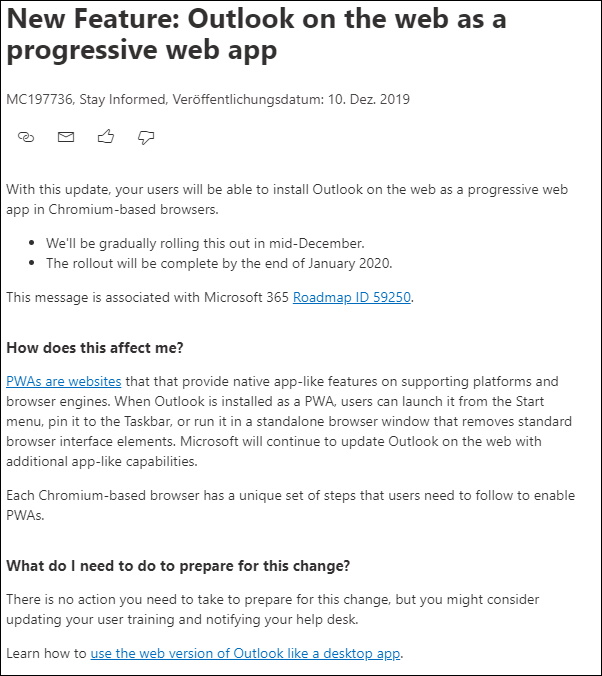 Aber was ist nun eine Progressive Web App? Das wird am besten unter nachfolgendem Link erklärt.
Progressive Web Apps on Windows
https://docs.microsoft.com/de-de/microsoft-edge/progressive-web-apps/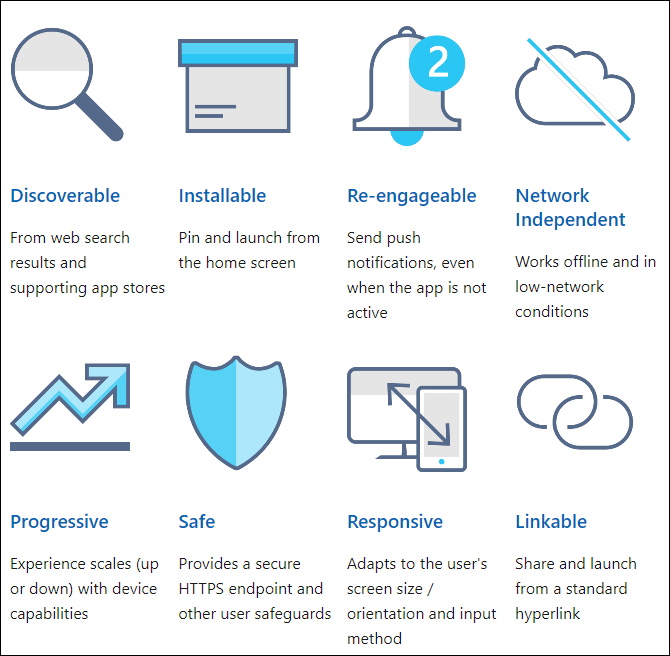 Es sind also Chromium Basierte Browser untersützt. Das bedeutet also Chrome oder der Chromium basierte Edge Browser.
In der Titelleiste erscheint ein "+" mit der Möglichkeit die "App" zu installieren.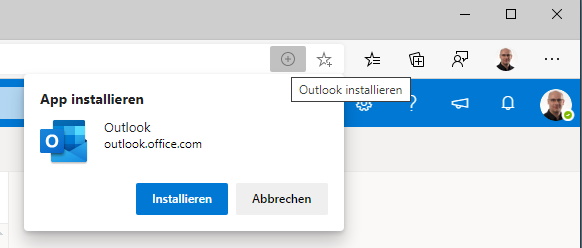 Danach läuft die App in einem eigenständigen Fenster und hat ein eigenes Symbol in der Taskleiste.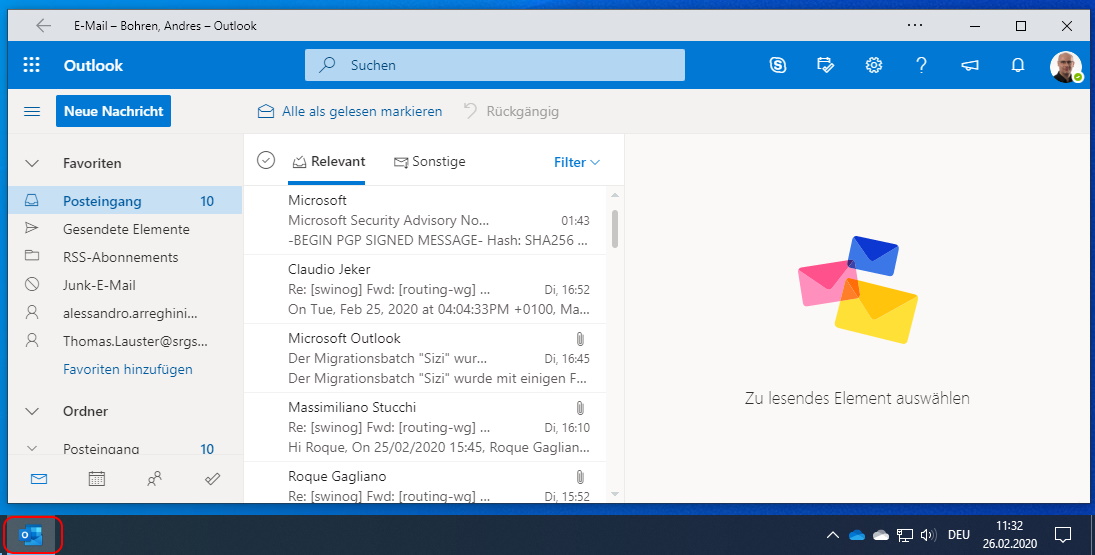 Und es gibt sogar einen Eintrag im Startmenü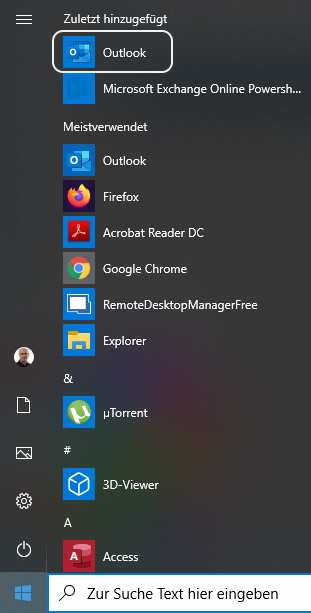 Somit ist es Möglich Outlook on the Web fast wie eine ganz normale App zu benutzen. Dies kann für First Line Workers ohne Office Lizenz eine attraktive Möglichkeit sein.
Grüsse
Andres Bohren