Migrate VM from ESX to Azure - Part 3
Hallo zusammen,
In den vorangegangenen Blog Artikeln habe ich erklärt, wie man eine VM von ESX nach Azure migriert.
Nun gibt es noch ein paar Settings, welche gemacht werden müssen, damit man sich auf die VM's verbinden kann. Denn die laufen ja in einem VNET mit einer Privaten IP Adresse.
Eine Möglichkeit wäre den VPN Gateway zu benutzen oder man könnte Azure Bastion verwenden. Und vermutlich gibt es noch einige andere Möglichkeiten.
Ich habe mich jedoch für einen anderen Weg entschieden. Ich erstelle für jeden Server eine dynamische Public IP und gebe der einen öffentlichen DNS Namen.
Das Public IP Objekt muss dann mit einem Netzwerkadapter verbunden (associate) werden.

Anschliessend erstelle ich eine Network Security Group (NSG) und  erstelle dort eine Incoming Rule für RDP (TCP 3389).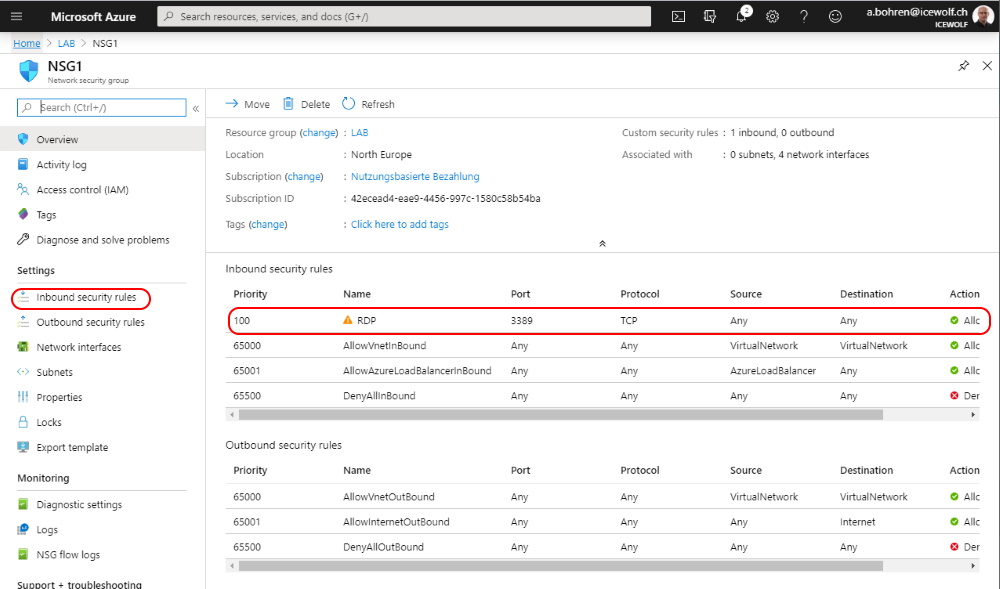 Die NSG verbinde ich mit allen Netzwerkadaptern.

In Azure laufen ein paar Dinge grundlegend anders, als man das von einer OnPrem Infrastruktur gewohnt ist. Die IP ändert man nicht in einer VM unter den Netzwerkeinstellungen. Sondern man stellt das im Azure Netzwerk Interface Objekt um.
Ich konfiguriere für jede VM eine statische IP Adresse.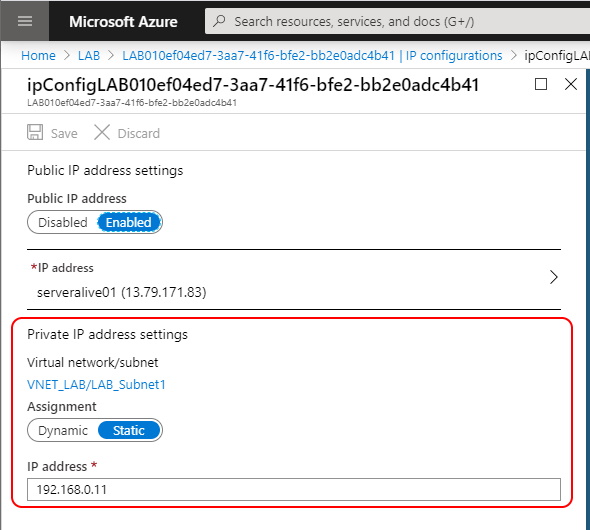 Auch die DNS Einstellungen macht man auf dem Netzwerk Interface des Azure Objekts

Mit der Cloud Shell kann man die VM's in einer Resource Group anzeigen lassen. Mit dem Parameter "-Status" wird auch noch angezeigt, ob die VM's laufen.
Get-AzureRmVM -ResourceGroupName LAB -Status
Und mit folgendem Befehl, kann man eine VM Starten
Start-AzureRmVM -ResourceGroupName LAB -Name LAB04

Dauert natürlich eine Weile, bis die VM's up and running sind, aber danach kann man sich per RDP auf die Server verbinden.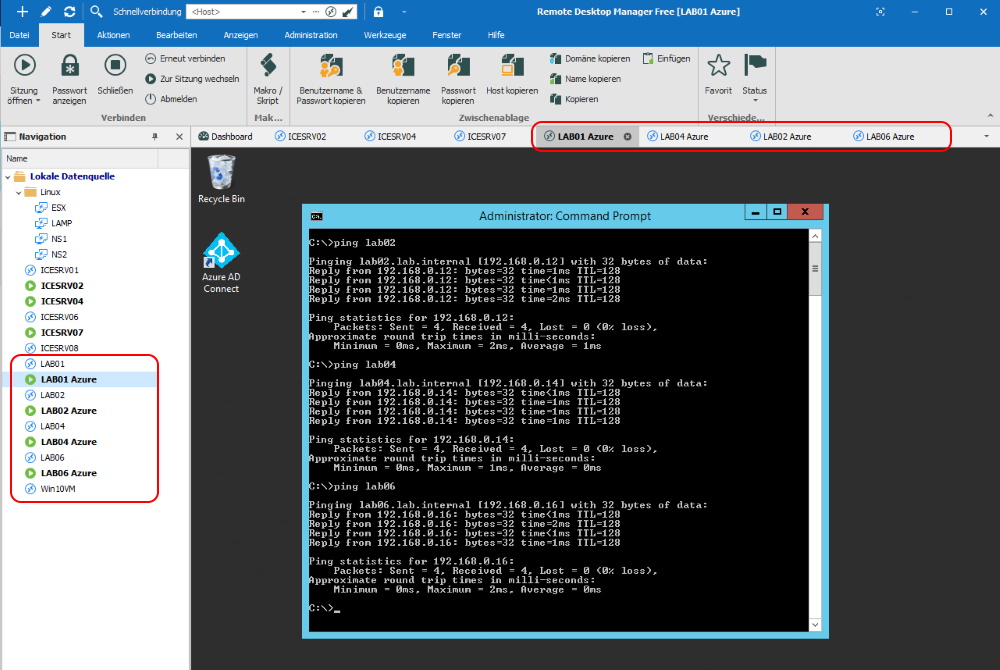 Grüsse
Andres Bohren