Screen recording with O365 Stream
Hallo zusammen,
Mit Stream lassen sich jetzt bis zu 15 Minuten kleine Filmchen vom Bildschirm machen (screen recording).
Create a screen recording https://docs.microsoft.com/en-us/stream/portal-create-screen-recording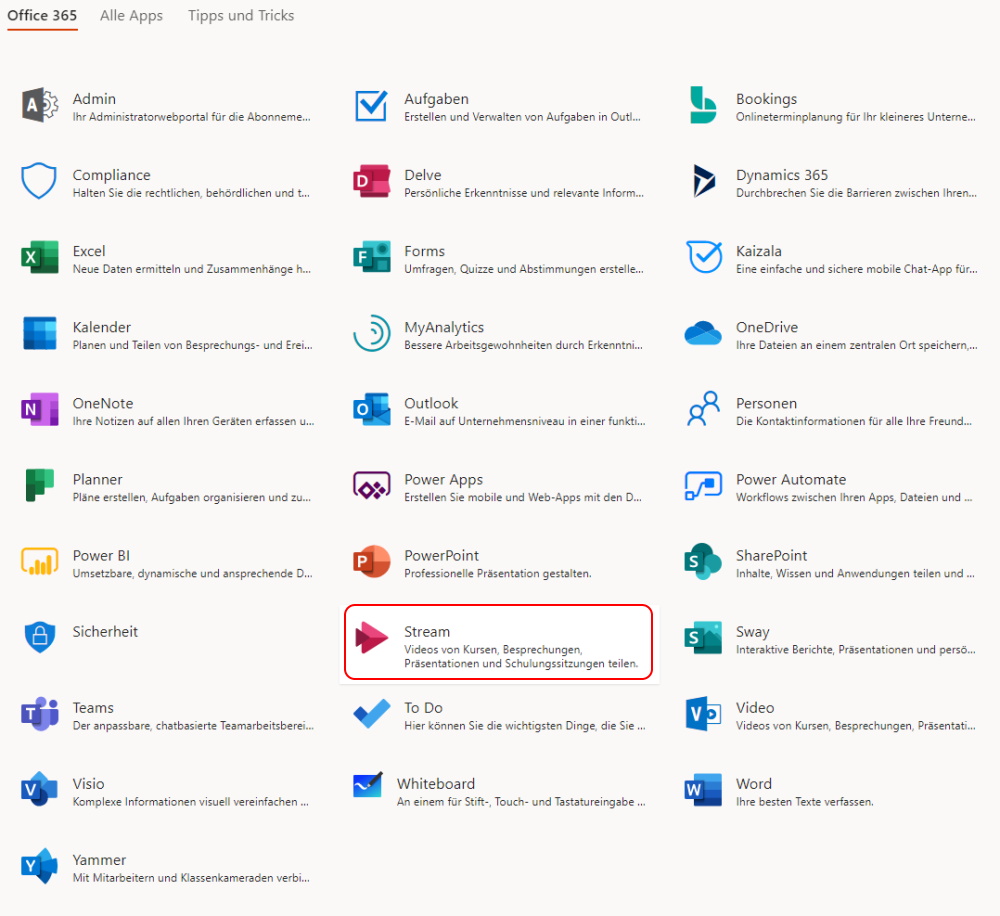 Der Browser braucht natürlich Zugriff auf die Kamera und das Mikrofon.
Supported browsers and limitations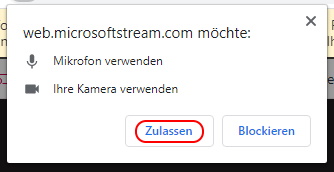 Über die Symbole lassen sich Kamera und Mikrofon stummschalten.
Danach kann man den Bildschirm oder eine Anwendung auswählen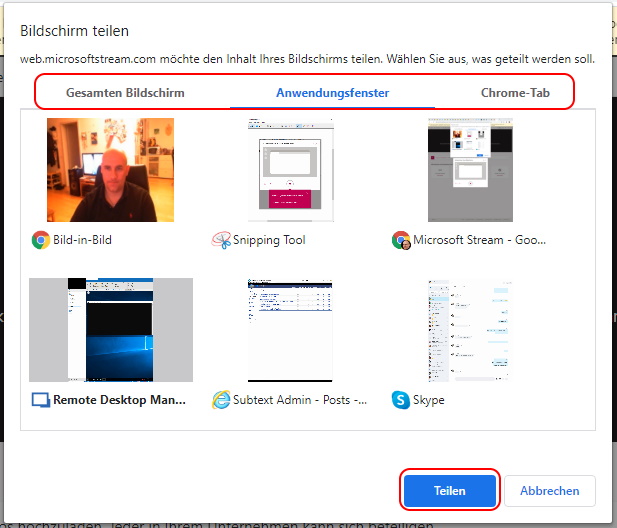 Nach einem kleinen Countdown geht's dann los. Nach dem Stoppen klickt man auf "Weiter"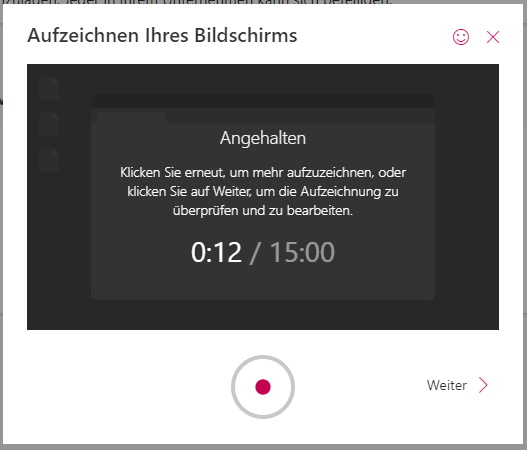 Nun kann die Aufzeichnung geprüft werden und allenfalls wiederholt werden. Ist alles gut, so wählt man "In Stream hochladen" aus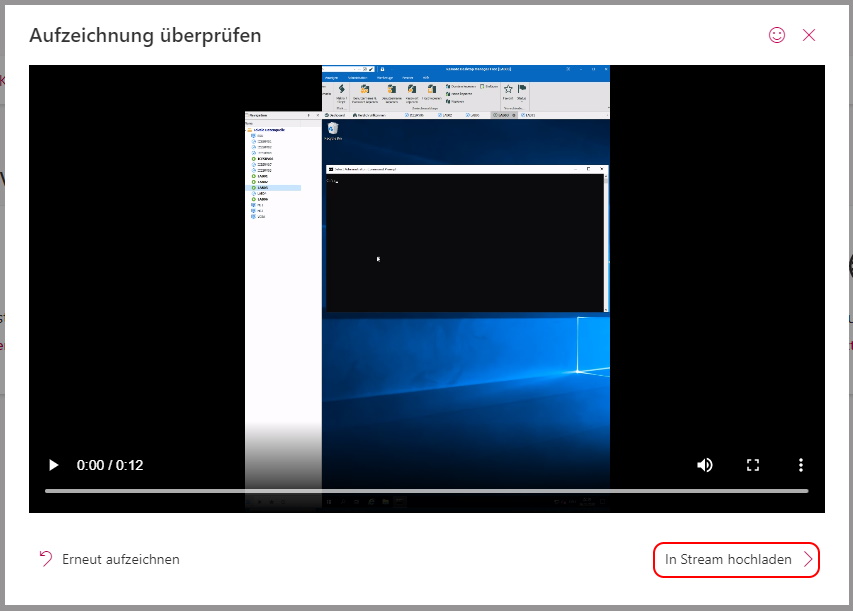 Nun gibt man dem ganzen noch einen Titel, Beschreibung und wählt die Sprache aus und wählt dann "Veröffentlichen" aus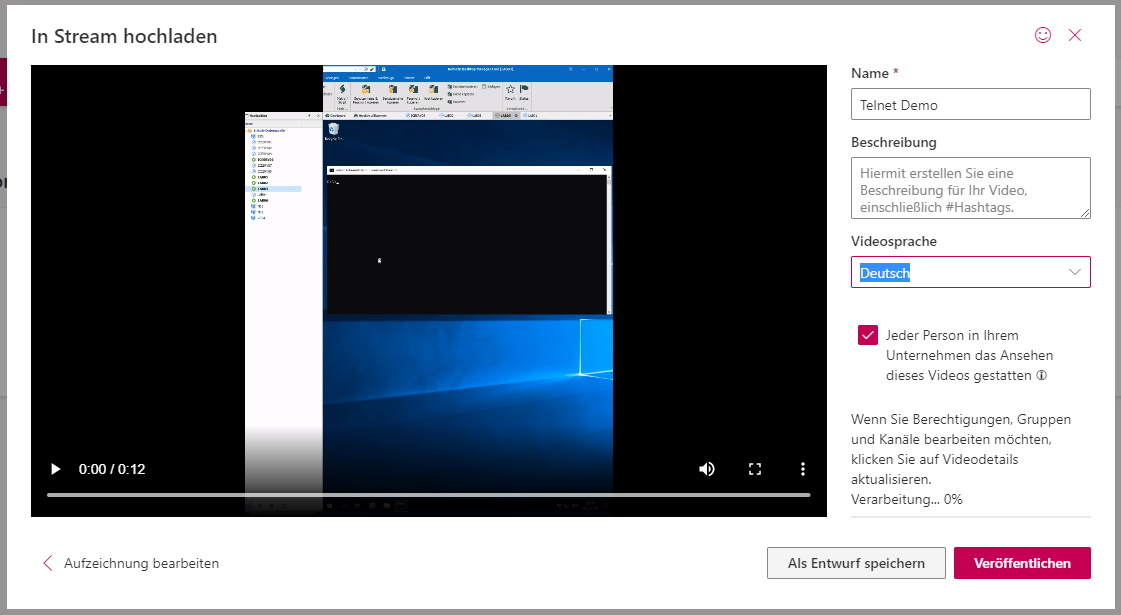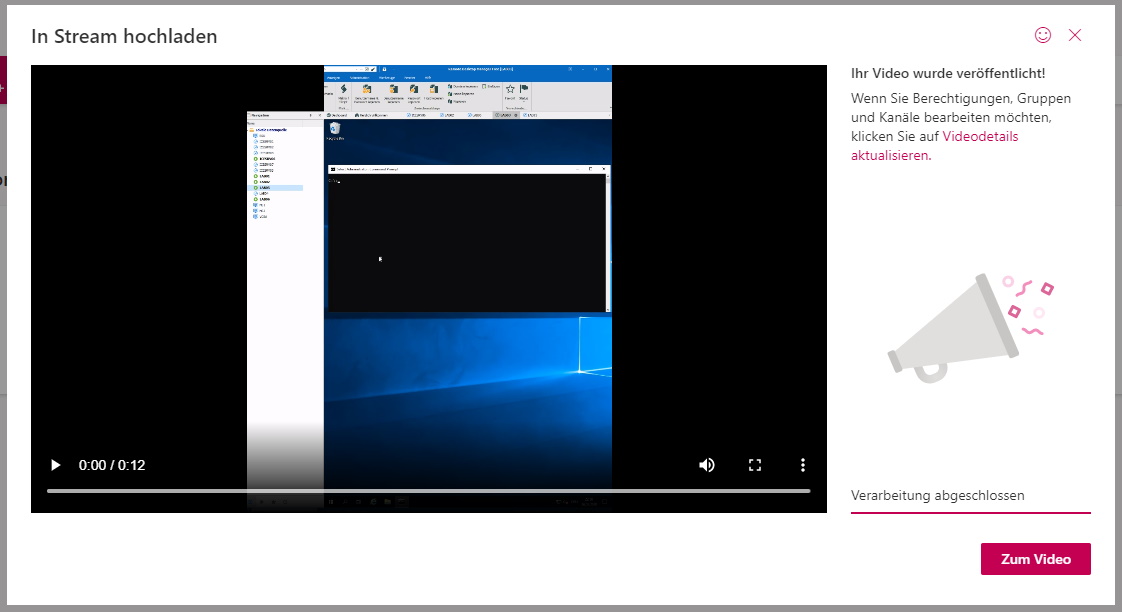 Und so sieht es dann in Stream aus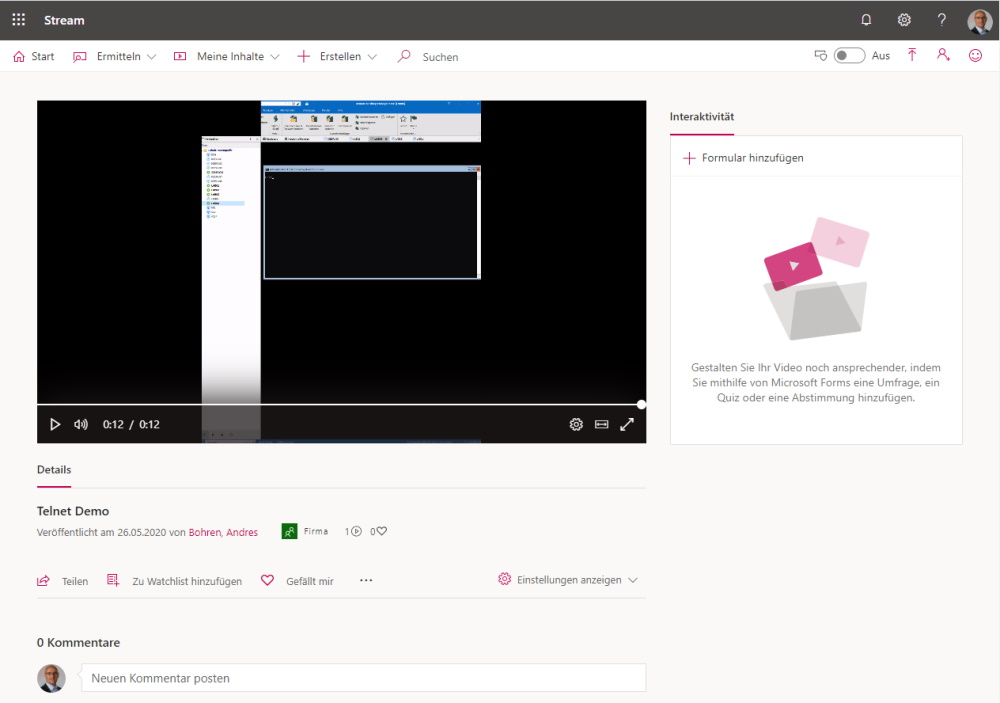 Grüsse
Andres Bohren