M365 Opt-In for move to Switzerland ends end of June 2020
Hallo zusammen,
Bald beginnt die Migration der Daten von M365 Tenants mit Rechnungsadresse in der Schweiz. In den kommenden zwei Jahren werden die Daten in die Schweiz verschoben. Wenn man am Opt-In Programm teilnimmt, vermutlich ein bisschen früher. Der Opt-In Zeitraum endet am 30. Juni 2020.
Informationen zur Migration der Microsoft 365 Daten in die Schweiz
https://blog.topedia.com/info/migration-der-microsoft-365-daten-in-die-schweiz/
Verschieben der Kern Daten in das neue Microsoft 365 Datacenter GEOS
https://docs.microsoft.com/de-de/Office365/Enterprise/moving-data-to-new-datacenter-geos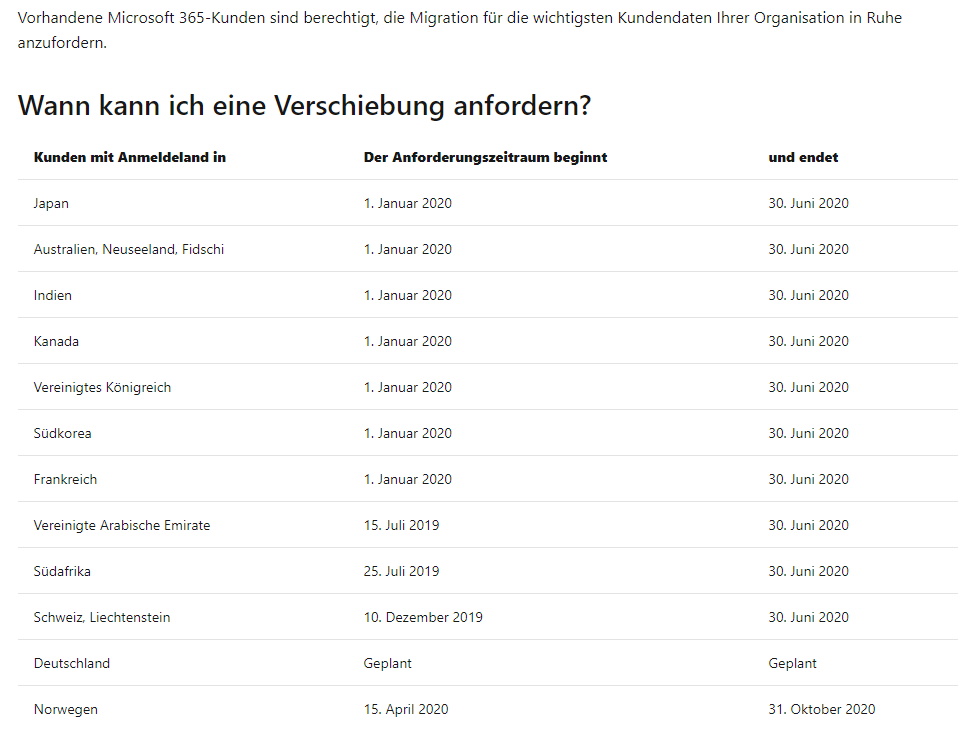 Im Admin Center unter "Org settings" -> "Organization profile" -> "Data residency" kann man sich zum Opt-In anmelden
Wo die Daten aktuell gespeichert sind, wieht man unter "Data Location"
Unter dem nachfolgenden Link, sieht man, wo die Daten pro Region gespeichert werden.
Where your Office 365 customer data is stored
https://docs.microsoft.com/en-us/office365/enterprise/o365-data-locations#switzerland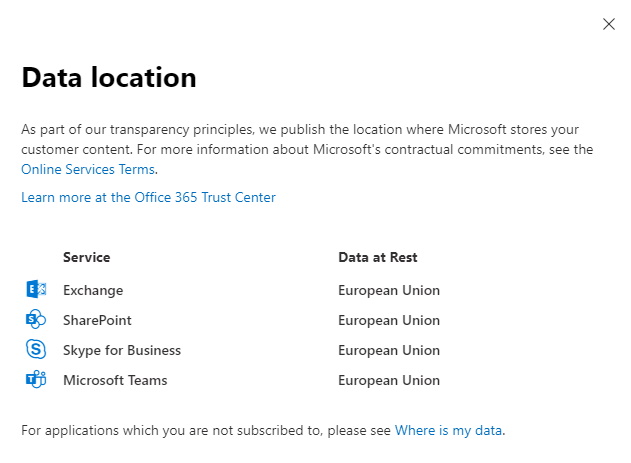 In "Data residency" wird der folgende Dialog angezeigt, wenn man dafür berechtigt ist, die Daten in die Schweiz zu verschieben. Ich habe das mal für einen meiner zwei M365 Tenants gemacht.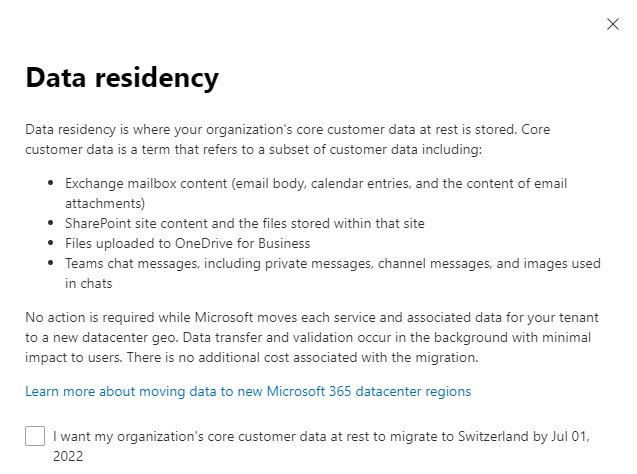 Anschliessend wird der folgende Dialog angezeigt.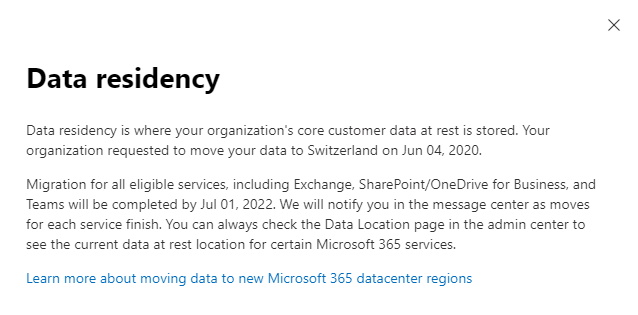 Einige Dienste sind möglicherweise noch nicht in der Schweiz verfügbar und können dann vielleicht nicht alle von Anfang an im vollem Umfang genutzt werden.
https://techcommunity.microsoft.com/t5/microsoft-teams-ama/teams-meetings-amp-chats-recording-in-o365-regions-germany-and/m-p/1370730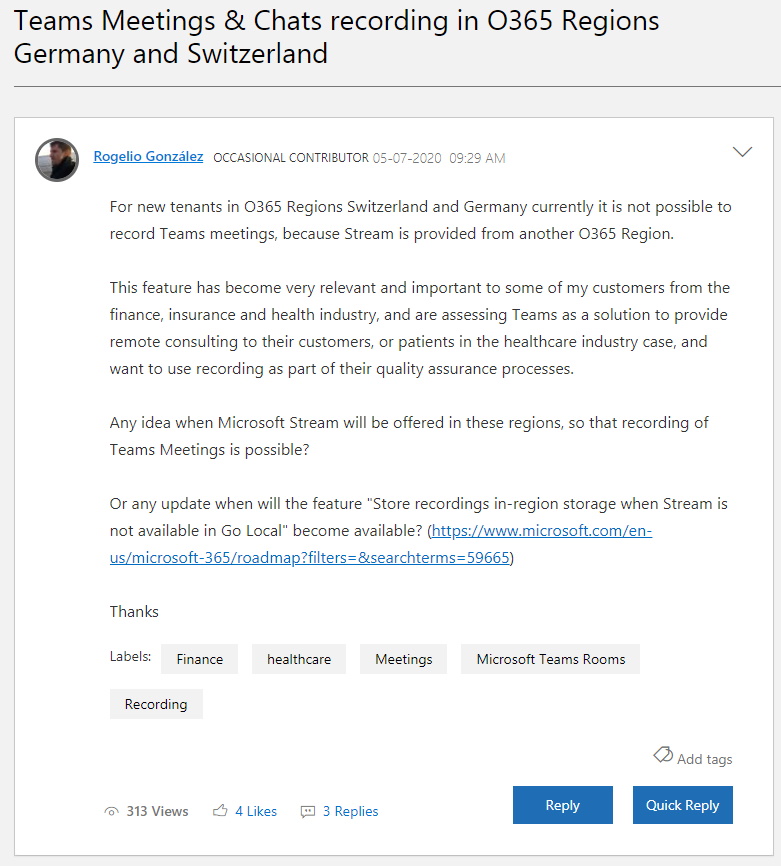 Grüsse
Andres Bohren