OU Picker in Exchange 2016 does not show the List of Organizational Units
Hallo zusammen,
Ich bin bei einem Kunden mal wieder über den nicht funktionierenden OU Picker gestolpert.
Das Problem tritt auf, wenn über 500 OU's vorhanden sind. Dann muss man den Default in der web.config nach jedem Update wieder übersteuern.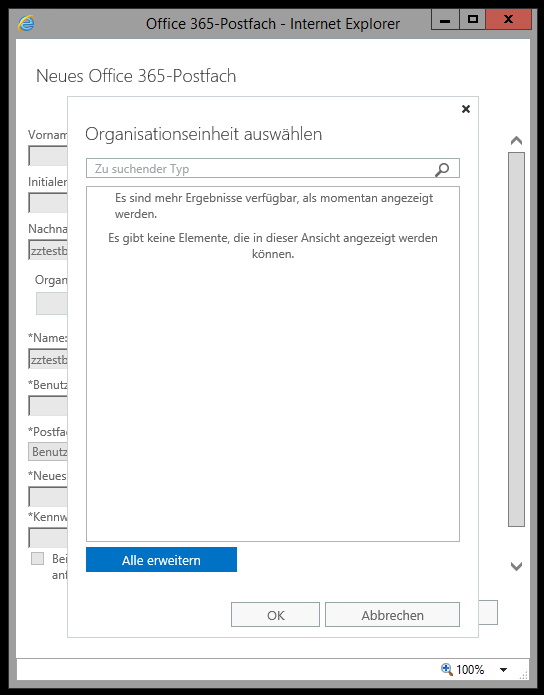 Die OU's kann man mit folgendem Exchange PowerShell Befehl abfragen
(Get-OrganizationalUnit -ResultSize unlimited).count

Anschliessend muss man das in der web.conf vom ECP anpassen. Am besten ein bisschen mehr als oben rausgekommen ist.
drive:\Program Files\Microsoft\Exchange Server\V15\ClientAccess\ecp\web.conf
<!-- allows the OU picker when placing a new mailbox in its designated organizational unit to retrieve all OUs - default value is 500 -->
<add key="GetListDefaultResultSize" value="500" />
</appsettings>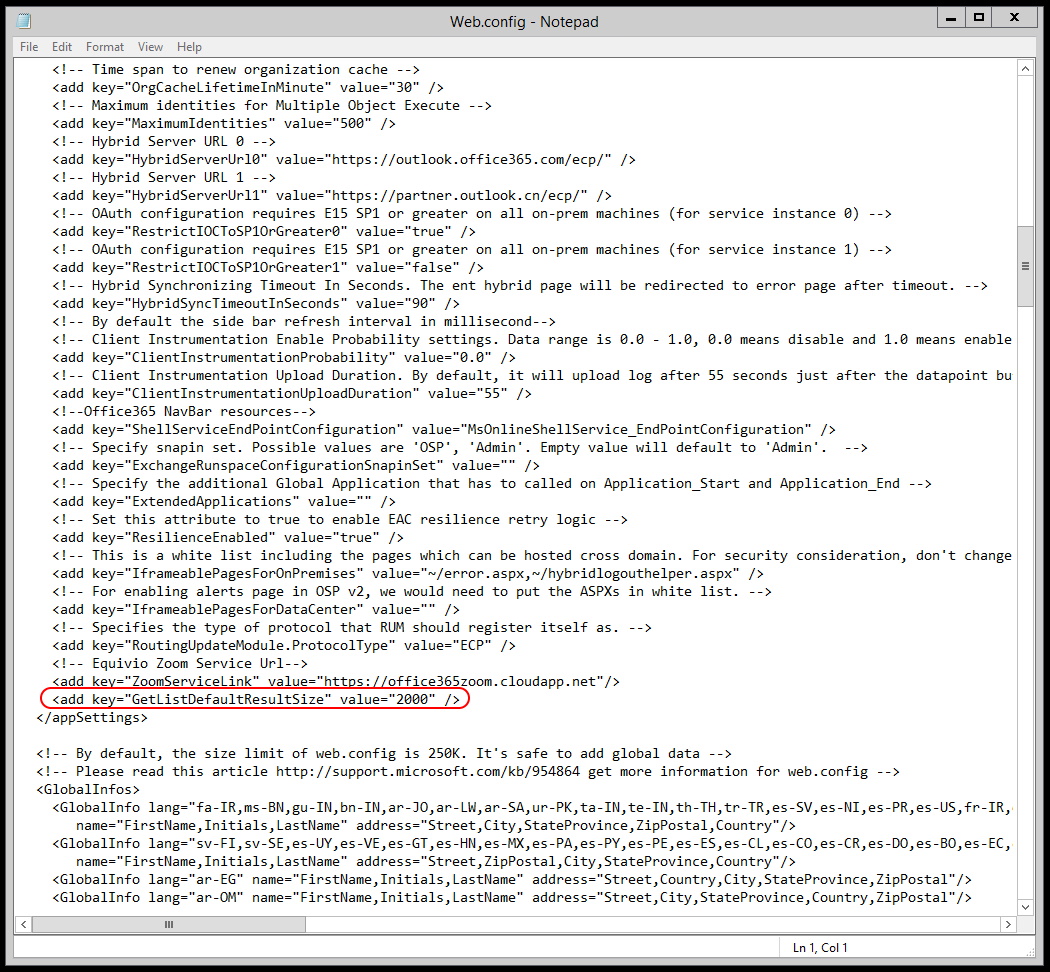 Danach muss man den IIS neu starten
iisreset /restart

Nun funktioniert der OU Picker wieder
Exchange Server doesn't display all OUs when it creates a new mailbox
https://docs.microsoft.com/en-us/exchange/troubleshoot/administration/exchange-server-not-display-all-ou
Grüsse
Andres Bohren