Create and publish ASP.NET Website with Visual Studio 2019 to Azure
Hallo zusammen,
Ich habe mir die Visual Studio 2019 Community IDE heruntergeladen um meine ASP.NET WebForms Website zu überarbeiten und nach Azure zu deployen.
Dazu habe ich mir ein neues Projekt angelegt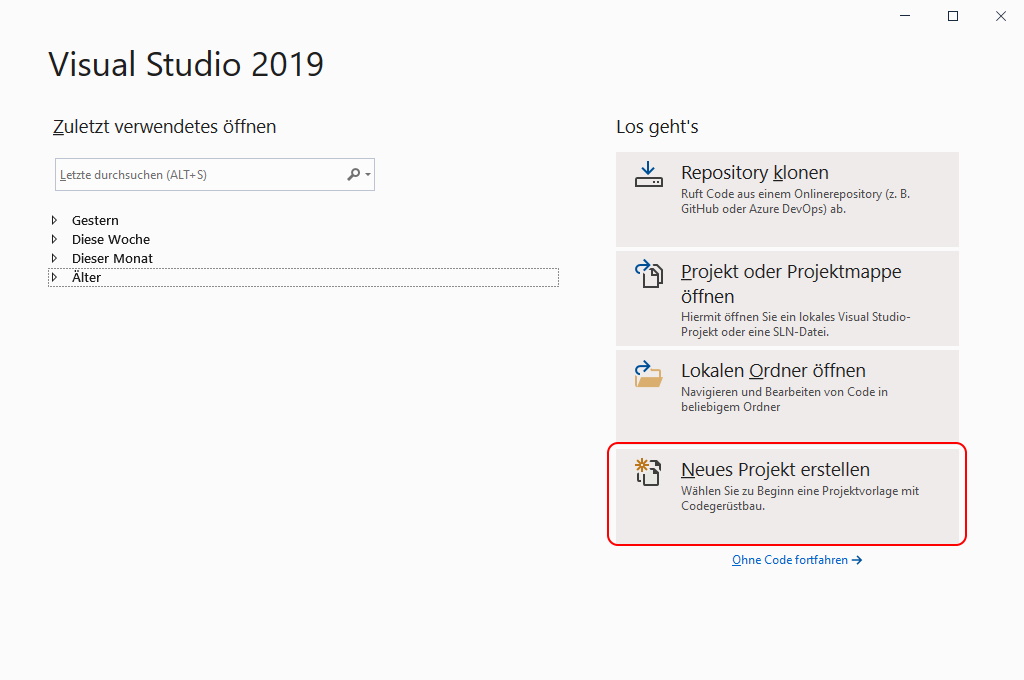 Und eine ASP.NET Webanwendung ausgewählt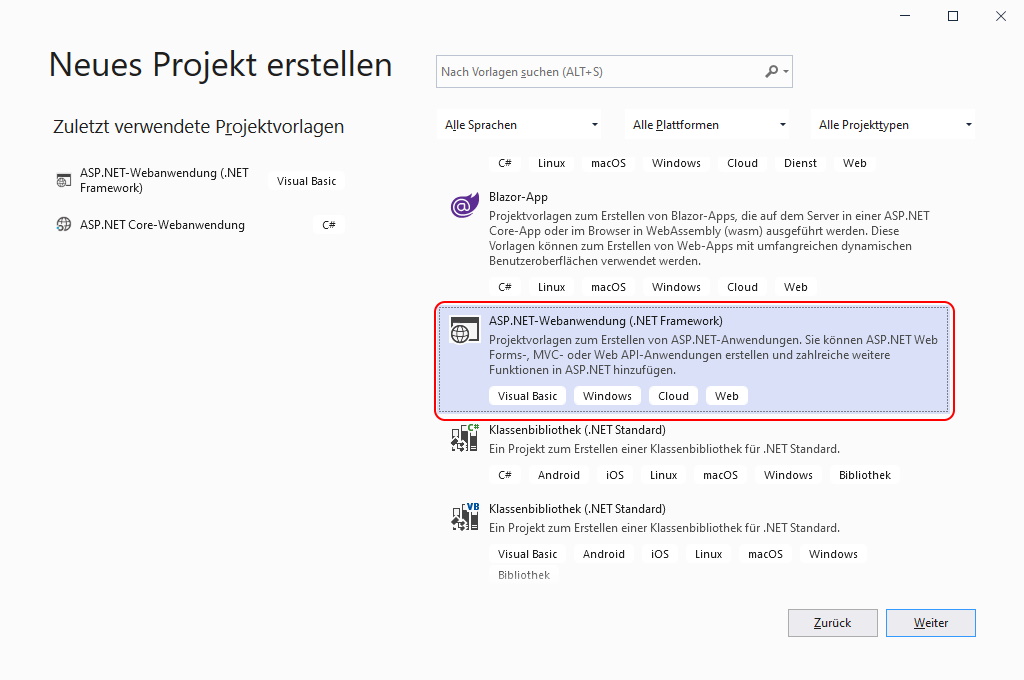 Der Projektname wird dann auch gleich zum Ordner wo das Projekt abgelegt wird.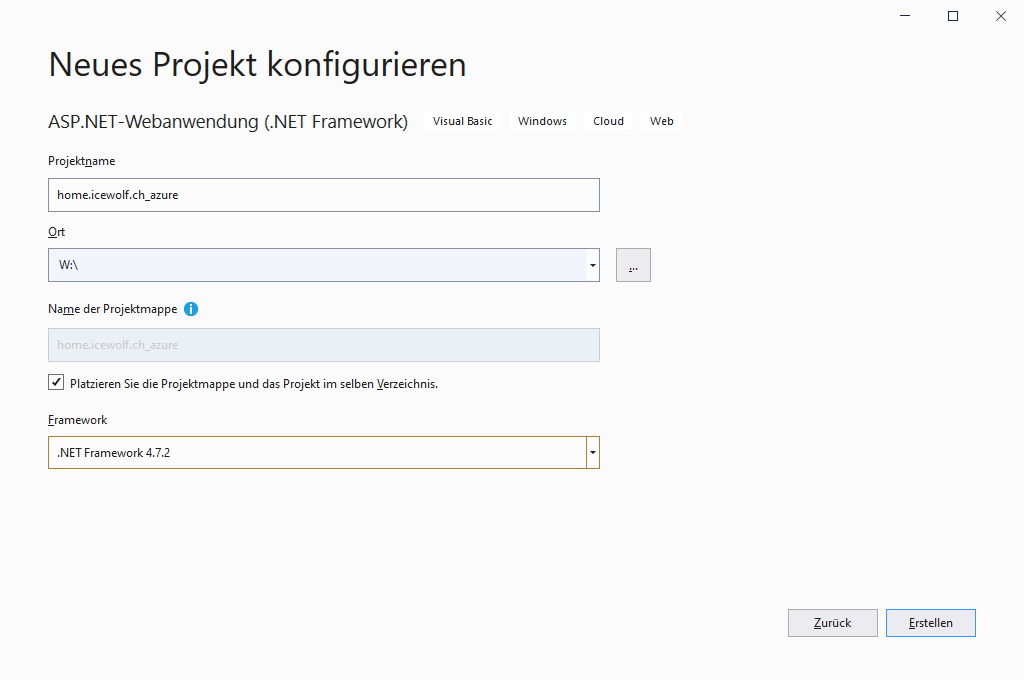 Da ich schon eine Website habe, welche nur migriert werden muss, habe ich eine leere Projektvorlage ausgewählt.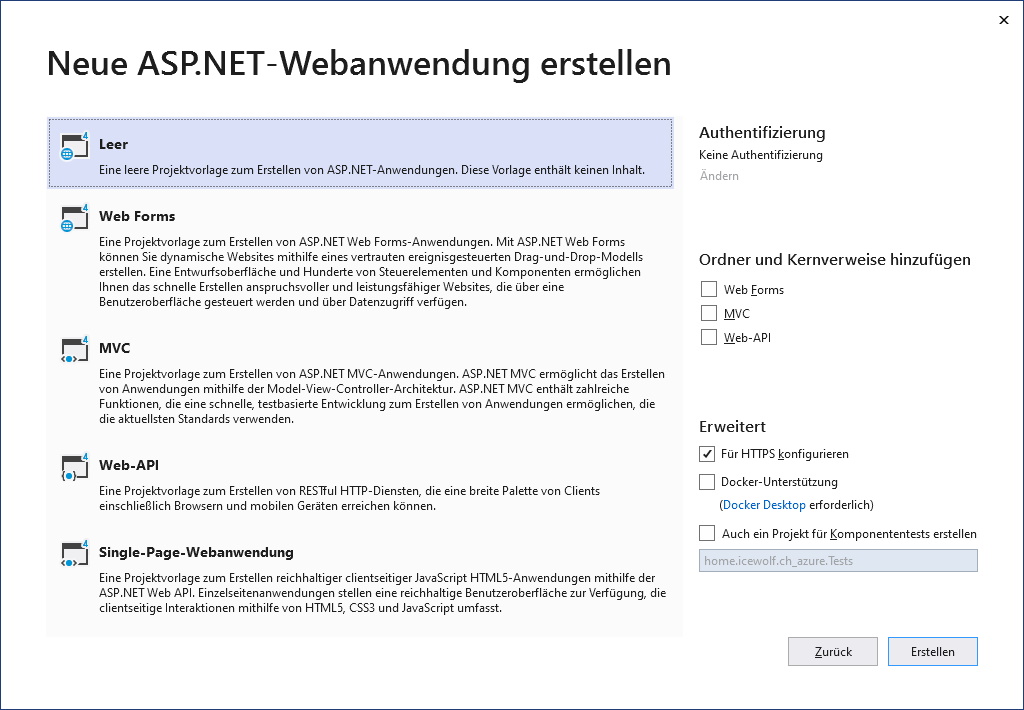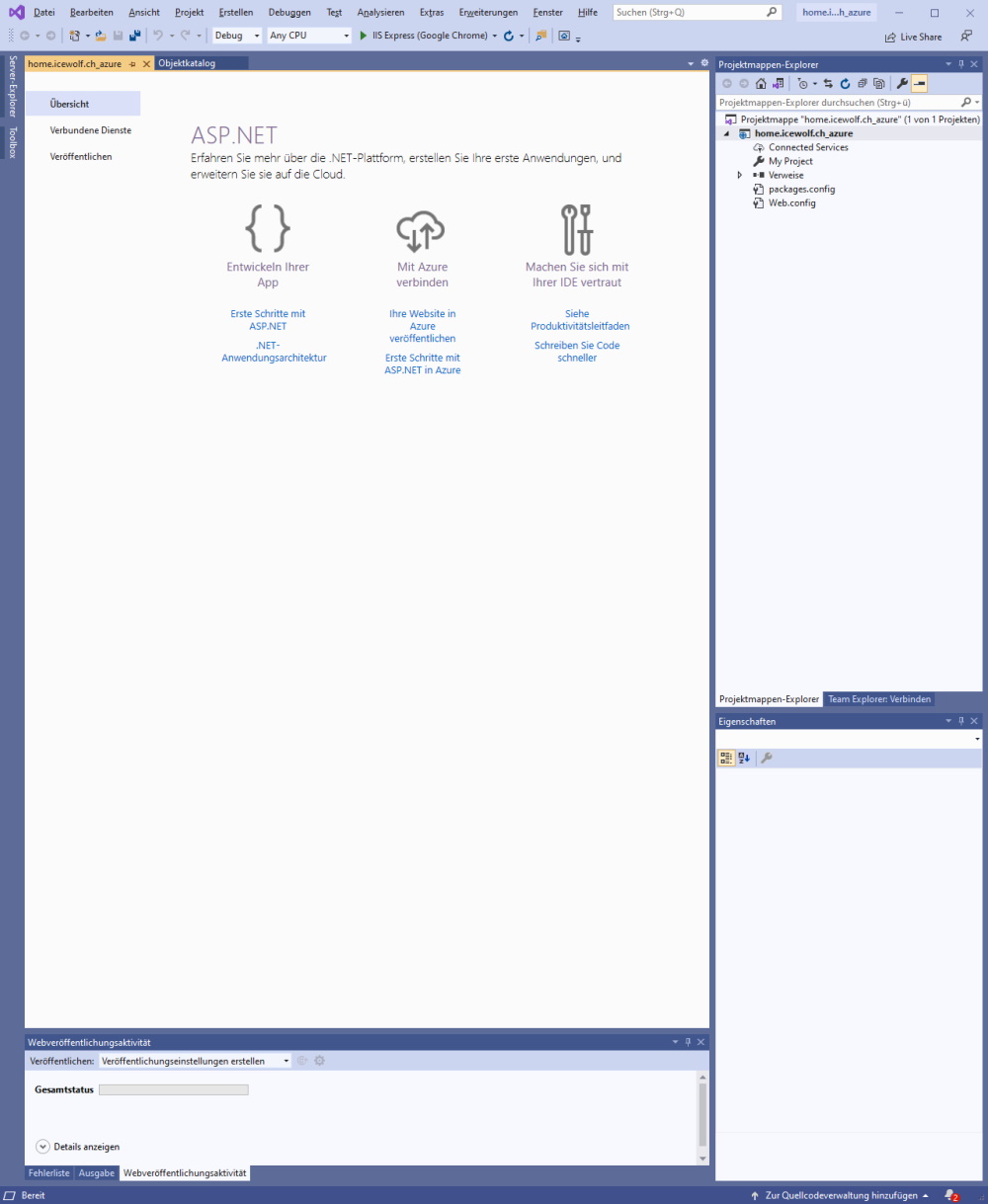 Auf dem Filesystem sieht das dann so aus.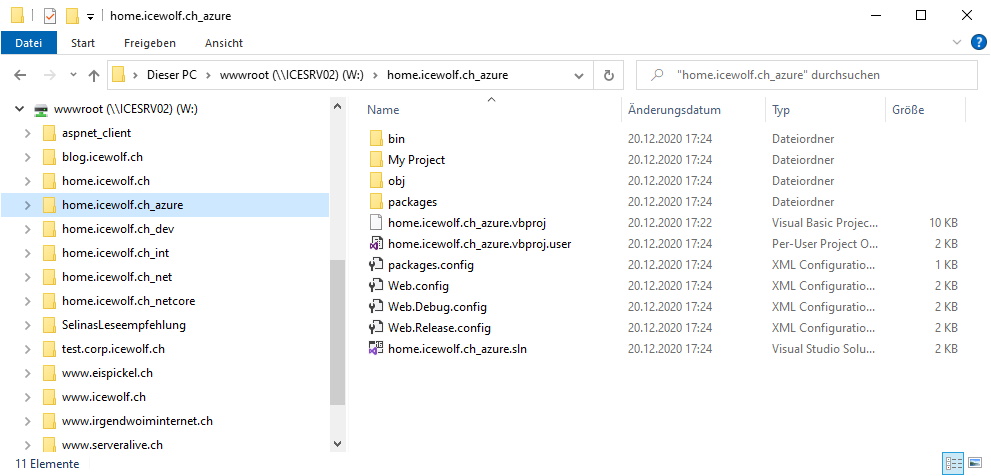 Ich habe mir aus der vorhandenen Website die *.aspx und weiteren benötigten Dateien ins neue Projektverzeichnis kopiert.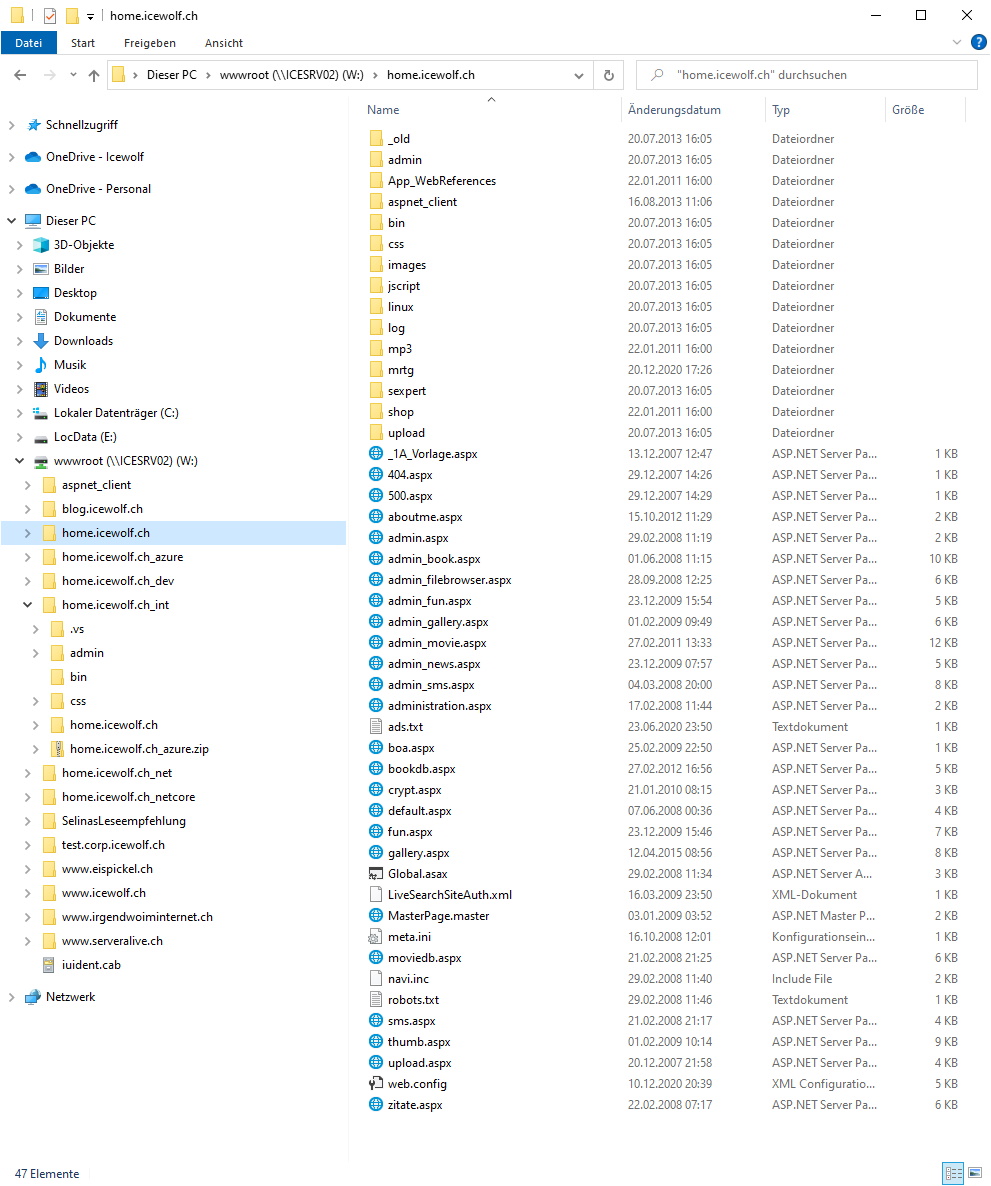 Danach in der IDE vorhandene Elemente hinzugefügt.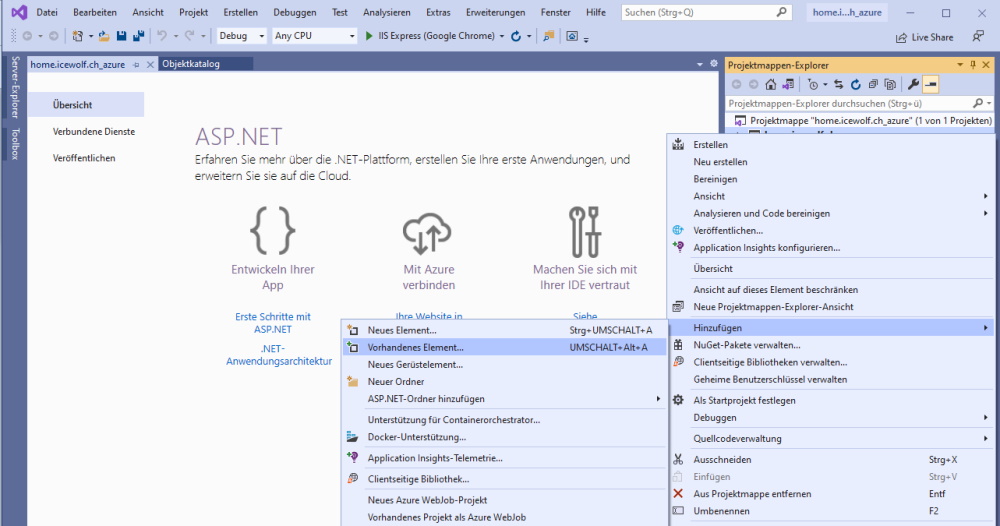 So sieht das danach im Projektmappen-Explorer aus.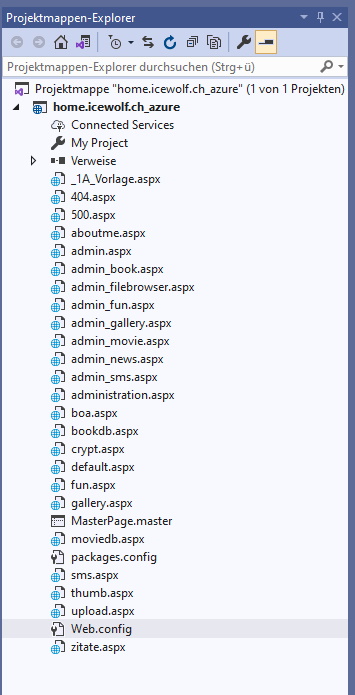 Die zwei Klassen aus dem BIN Ordner habe ich ebenfalls kopiert.

Und in der IDE über Verweise hinzugefügt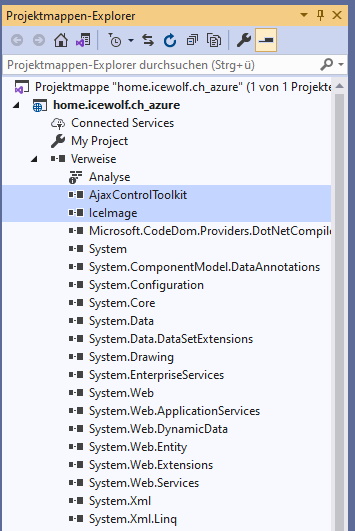 Danach habe ich noch die Web.config angepasst mit den DLL's und dem Connection String der Datenbank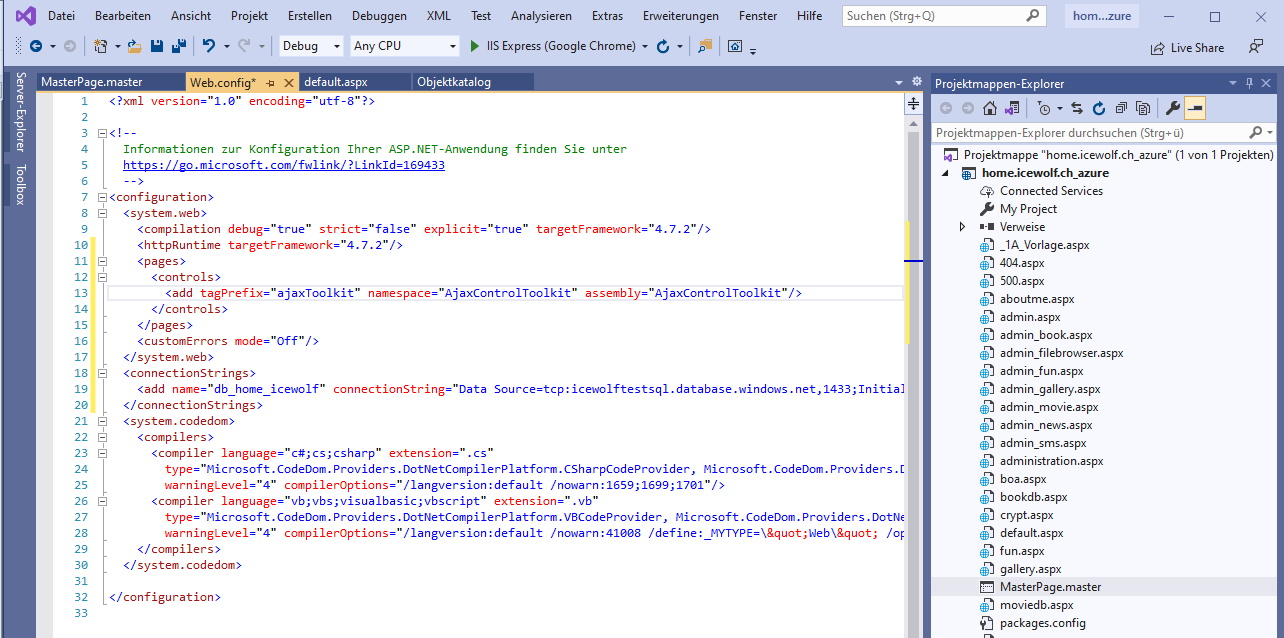 Und schon kann die Website veröffentlicht werden.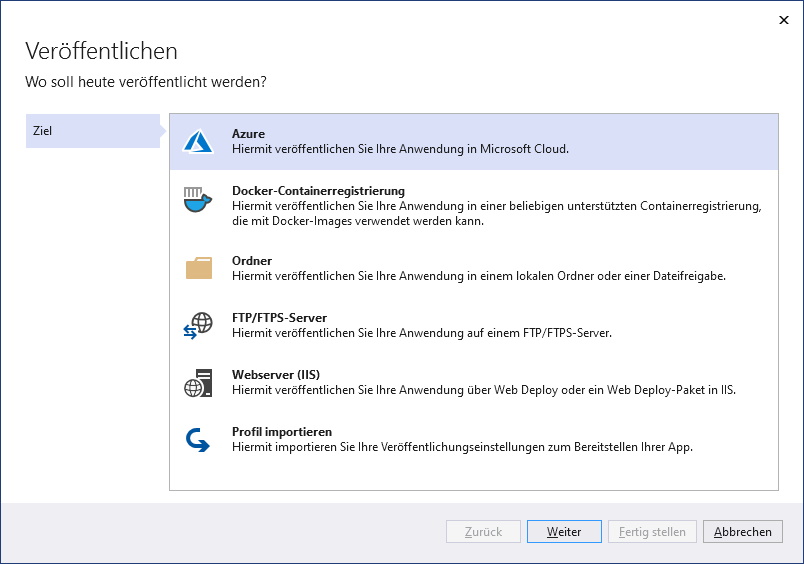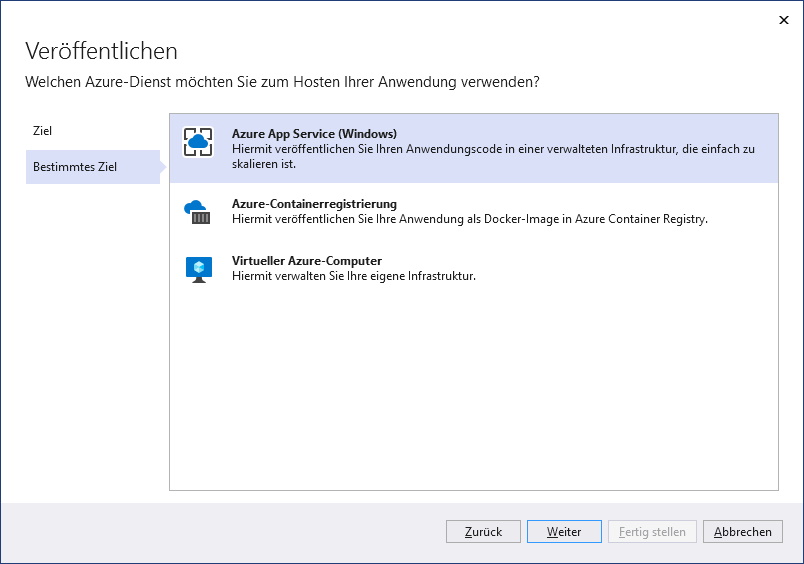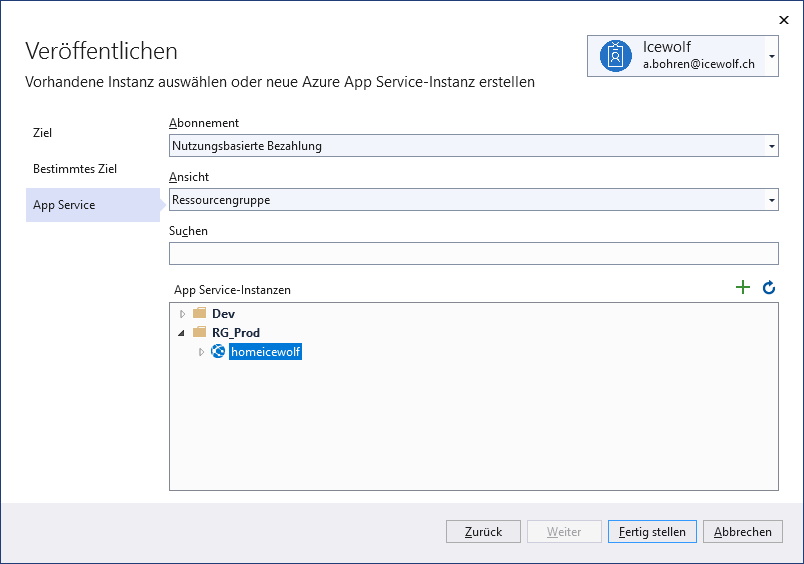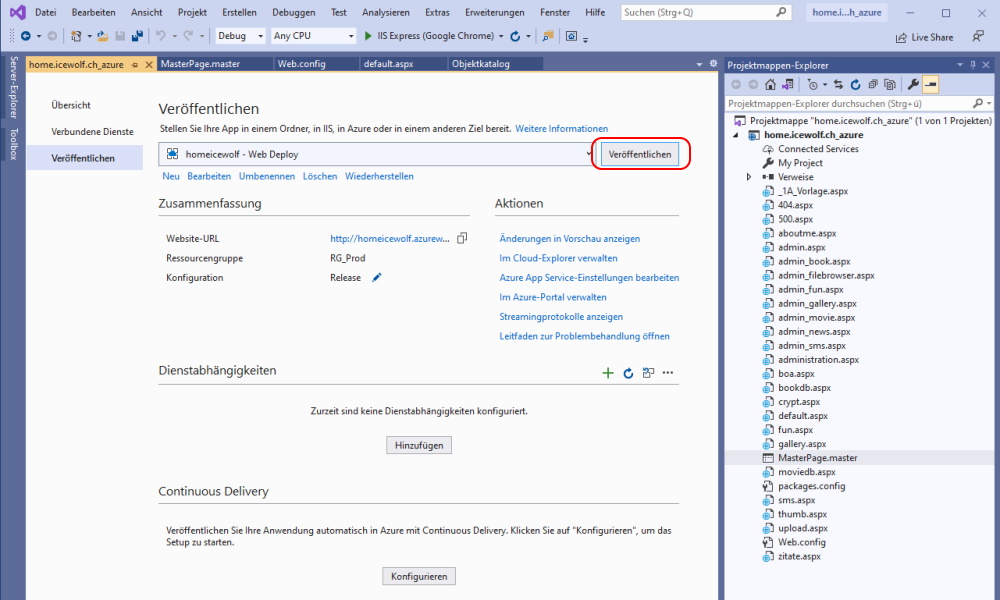 Grüsse
Andres Bohren