Azure Cost analysis, Budget and Cost alerts
Hallo zusammen,
Heute Morgen habe ich eine Azure Budget Warnung von meiner Azure Subscription erhalten.
Azure Budget dient nur der Überwachung der Kosten und verhindert keine hohen Kosten. Aber wenn man rechtzeitig gewarnt wird, so kann man noch reagieren, bevor etwaige Kosten explodieren.
Tutorial: Create and manage Azure budgets
https://docs.microsoft.com/en-us/azure/cost-management-billing/costs/tutorial-acm-create-budgets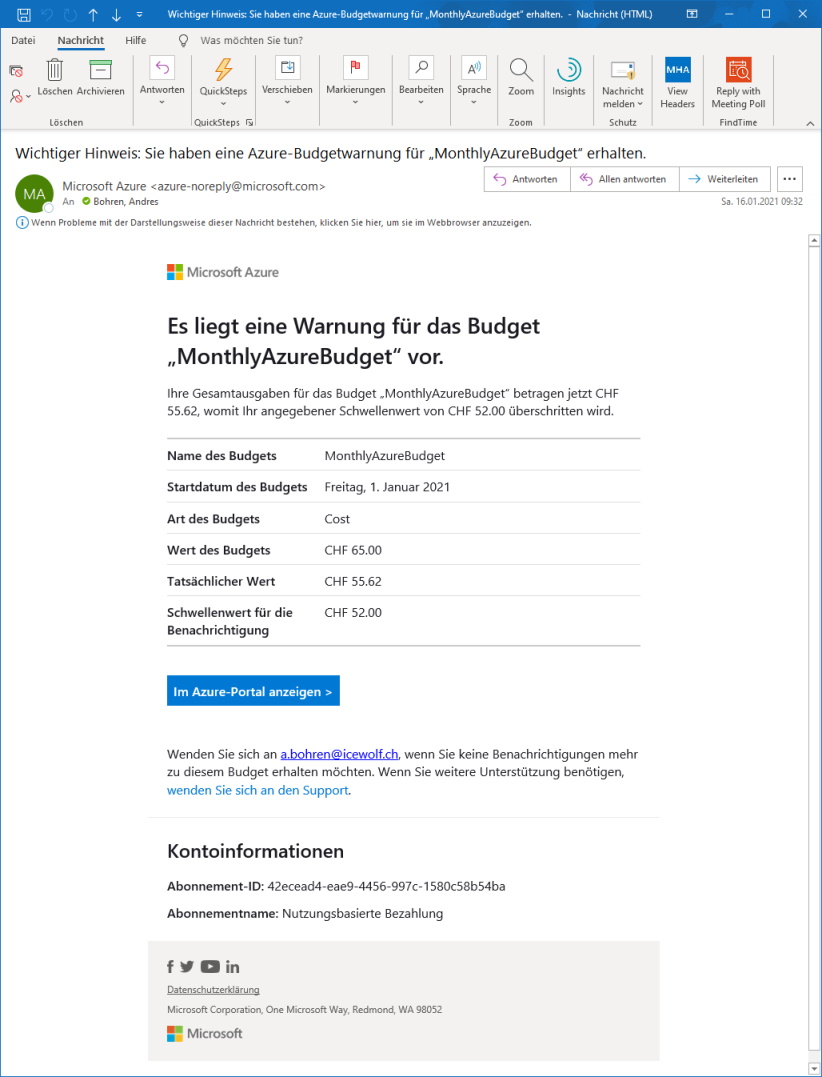 Also schaue ich mir die Kostenanalyse im Azure Portal auf der Subscription an. Wie es Aussieht, werden da bis Ende Monat Kosten von etwa CHF108 erwartet.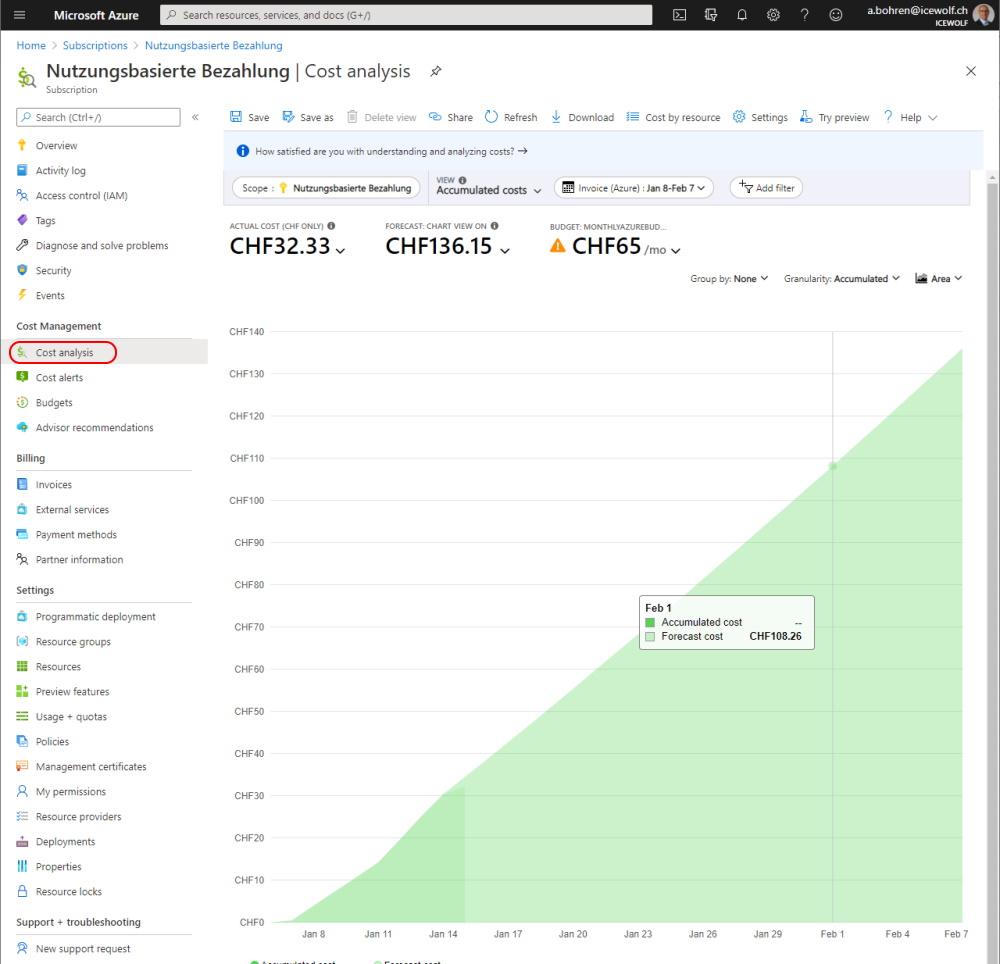 Also passe ich das Azure Budget entsprechend an.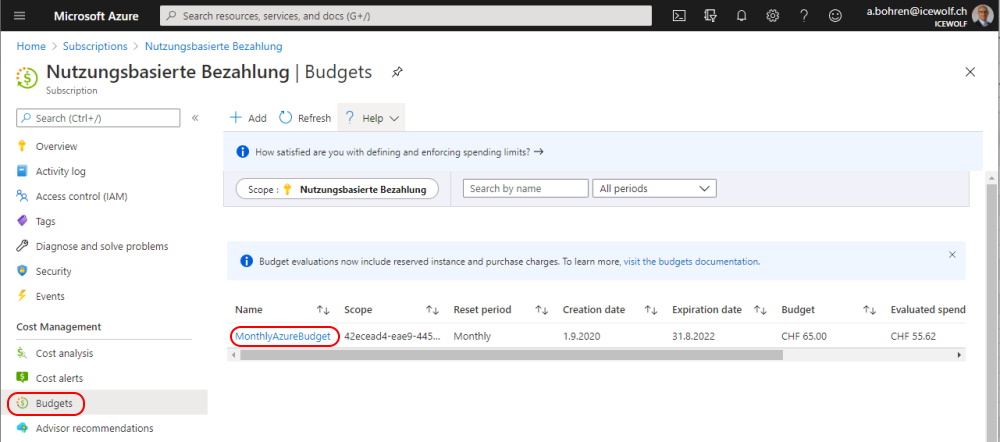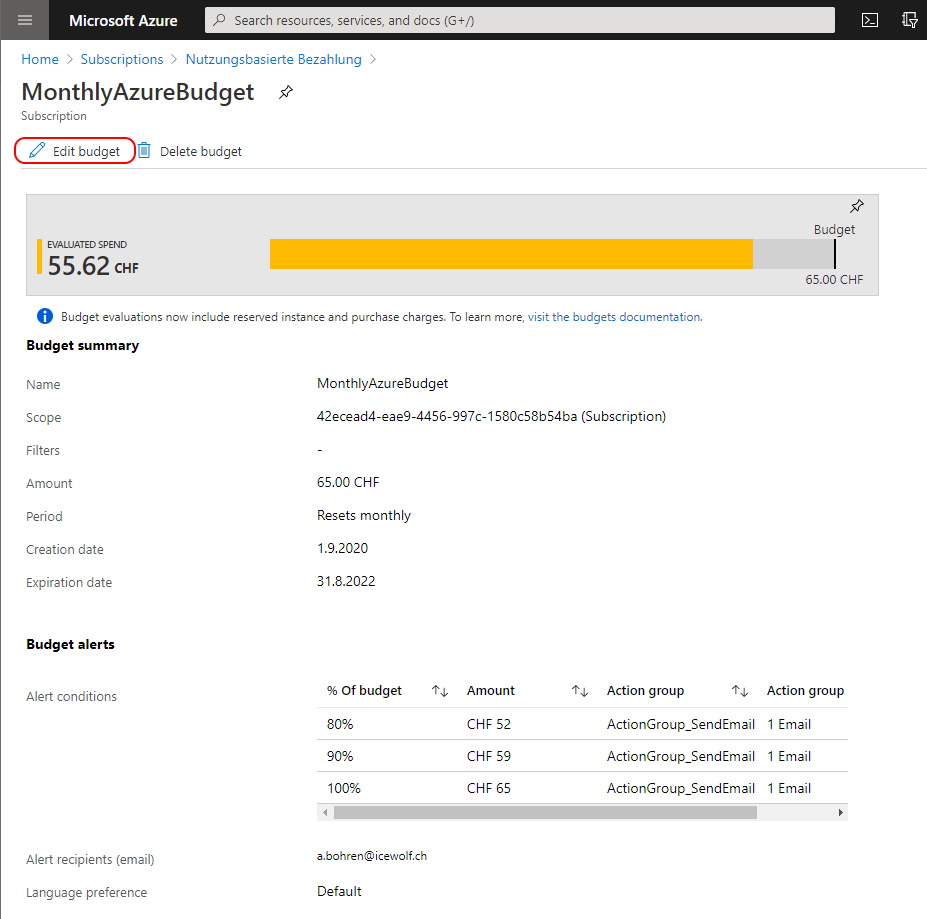 Ich finde die untenstehende Grafik super. So sieht man gleich, wann die Warnungen versendet werden.
Wie man sieht, habe ich im November einen Dienst ausprobiert, welcher höhere Kosten verursacht hat als in den vorhergehenden Monaten.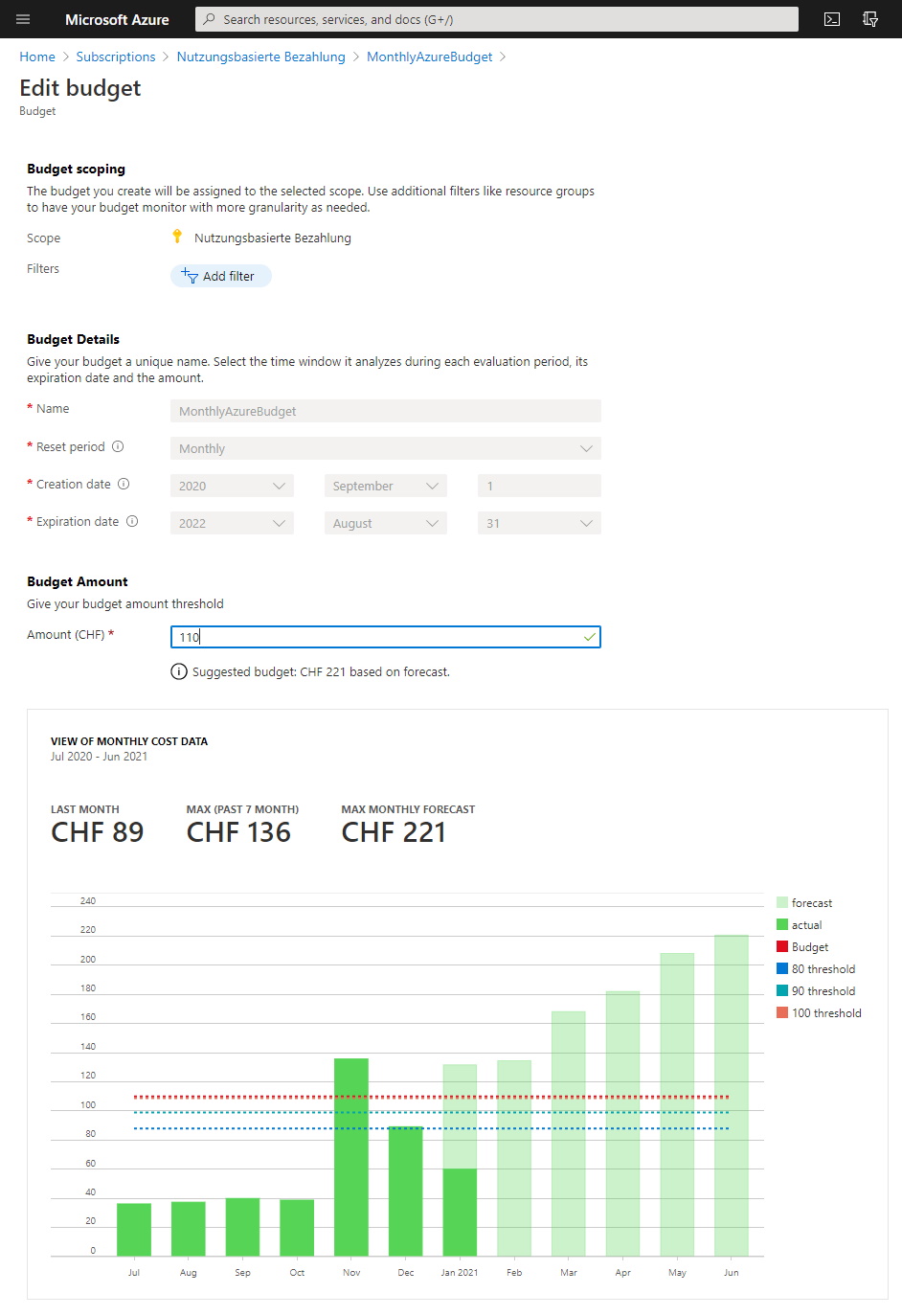 In diesem Dialog können die % ausgewählt werden, wann die Meldungen versendet werden und natürlich an wen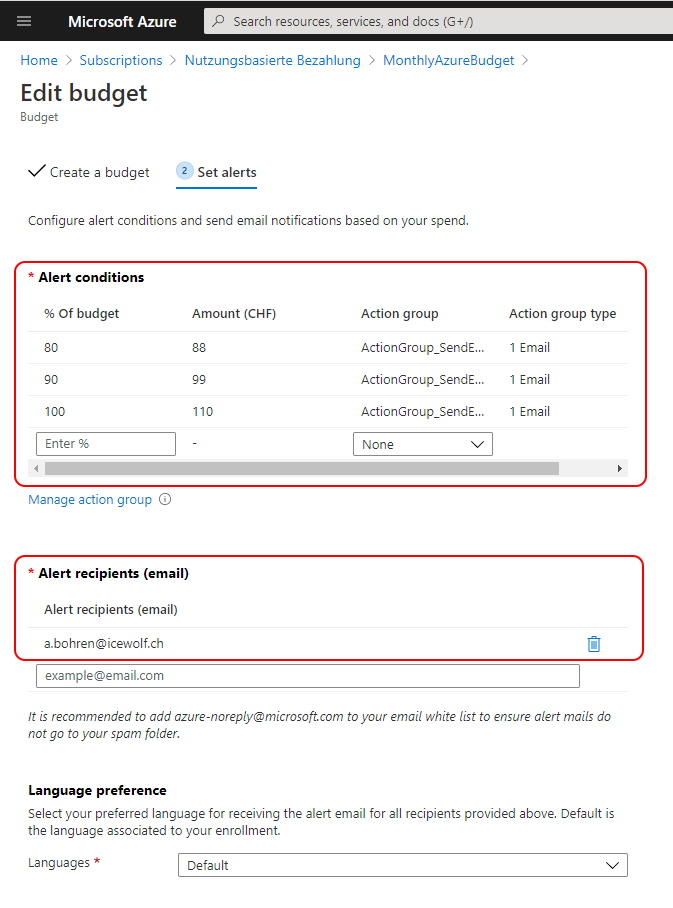 Grüsse
Andres Bohren