M365 new Self-Service-Purchase Products anouced and how to disable them
Hallo zusammen,
In M365 wurden neue Self-Service-Produkte angekündigt. Ich habe mir das mal angeschaut und zeige euch hier, wie man das deaktivieren kann.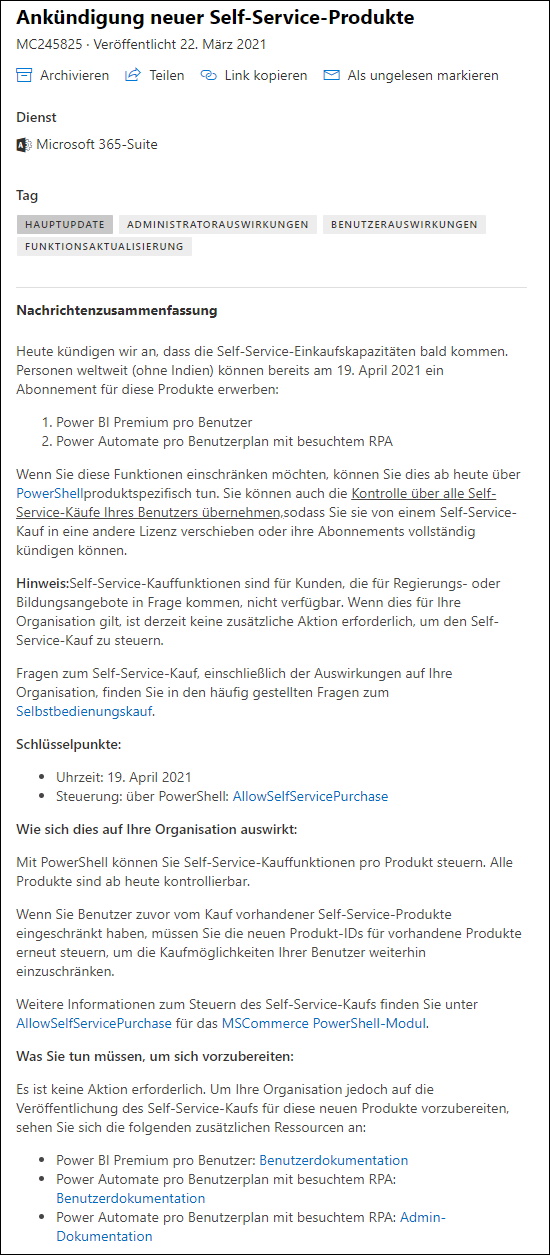 Mit dem folgenden PowerShell Befehlen zeigt man sich die Konfiguration an. Wie man sieht, sind da zwei Module, welche Self Service erlauben.
Import-Module MSCommerce
Connect-MSCommerce
Get-MSCommerceProductPolicies -PolicyId AllowSelfServicePurchase

Mit den folgenden Befehlen wird das SelfServicePurchase deaktiviert
Update-MSCommerceProductPolicy -PolicyId AllowSelfServicePurchase -ProductId CFQ7TTC0KXG6 -Enabled $False
Update-MSCommerceProductPolicy -PolicyId AllowSelfServicePurchase -ProductId CFQ7TTC0KXG7 -Enabled $False
Get-MSCommerceProductPolicies -PolicyId AllowSelfServicePurchase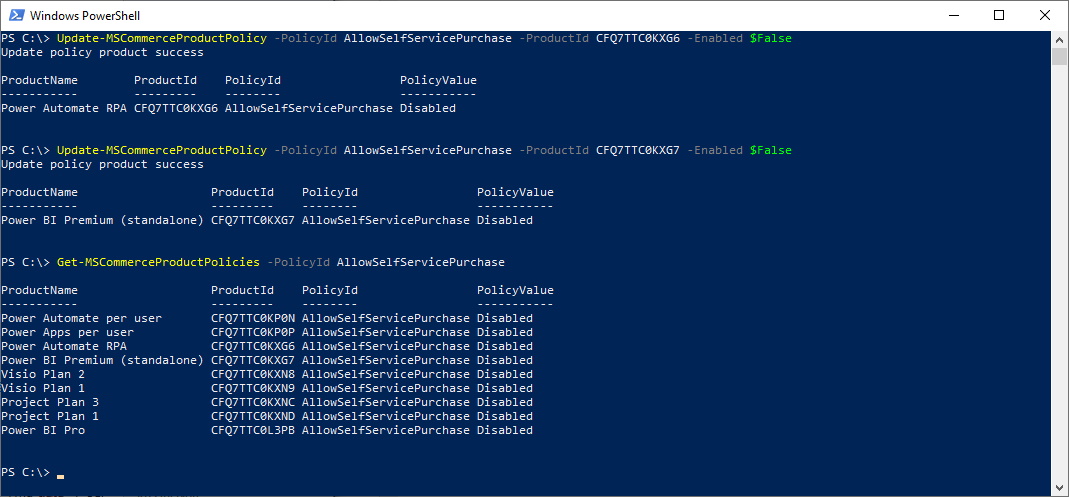 Grüsse
Andes Bohren