Passwordless sign-in with Authenticator App and Number matching
Hallo zusammen,
Ich habe mir mal das Login ohne Passwort mit der Authenticatior App angeschaut.
Enable passwordless sign-in with the Microsoft Authenticator app
https://docs.microsoft.com/en-us/azure/active-directory/authentication/howto-authentication-passwordless-phone
Im Azure AD Portal unter Security muss man die Authentication Methods auswählen. Dort die Authenticator App markieren und bei den drei punkten auf "Configure" klicken.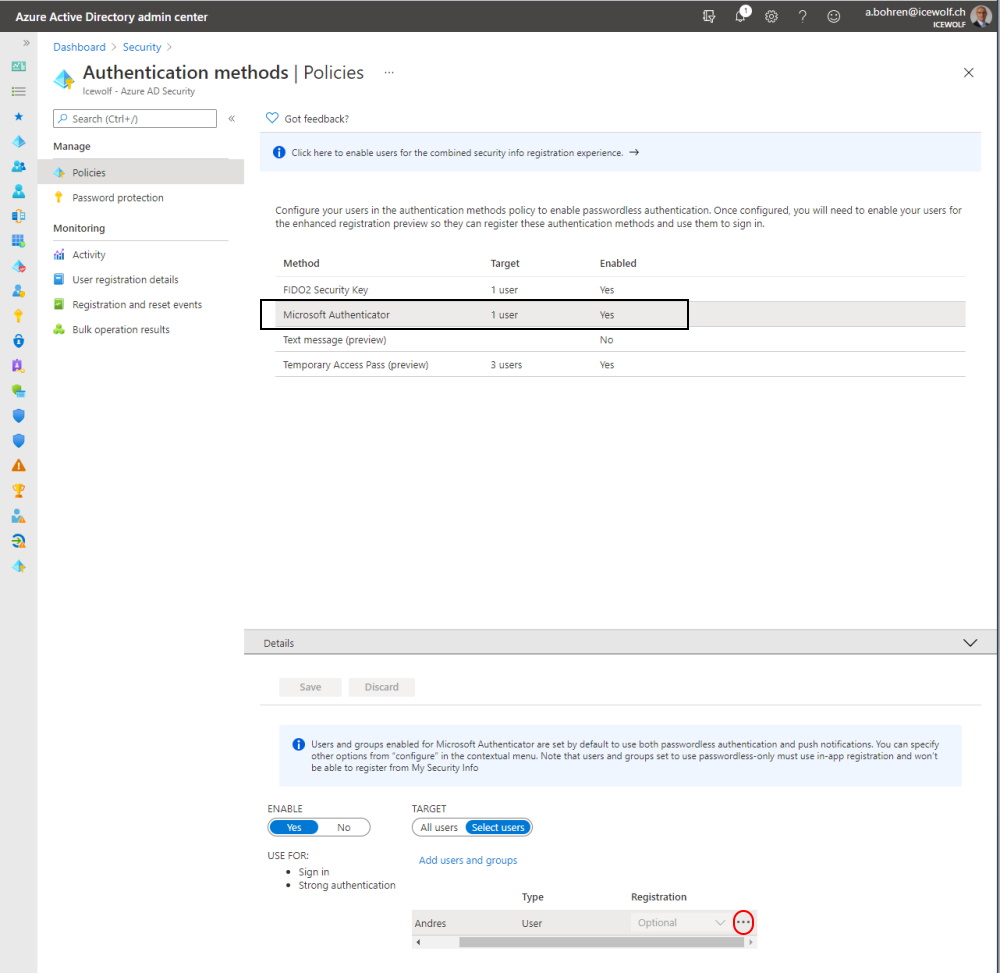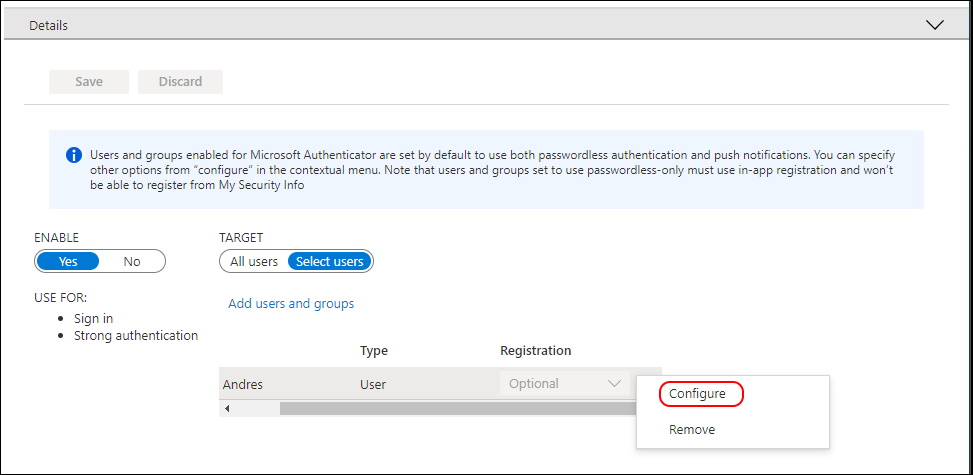 Ich habe Number Matching aktiviert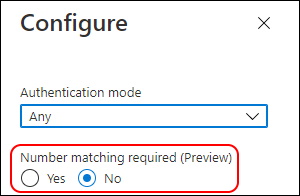 Bei der Authentication Method stehen "Any, Passwordless oder Push" zur Verfügung.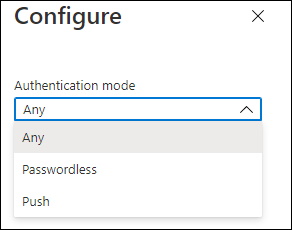 Ich habe hier Passwordless ausgewählt.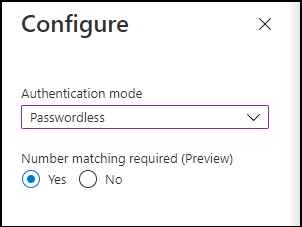 $
Danach muss das ganze gespeichert werden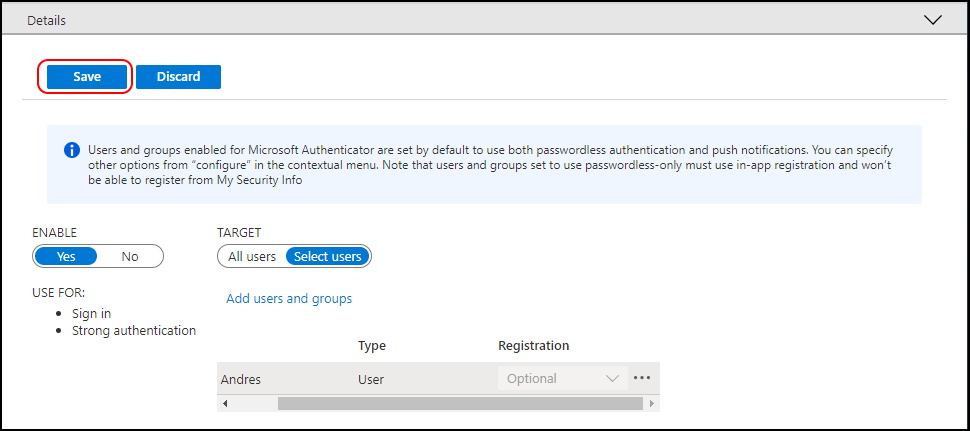 In der Authenticator App nun "Anmeldung per Telefon einrichten" auf dem entsprechenden Konto auswählen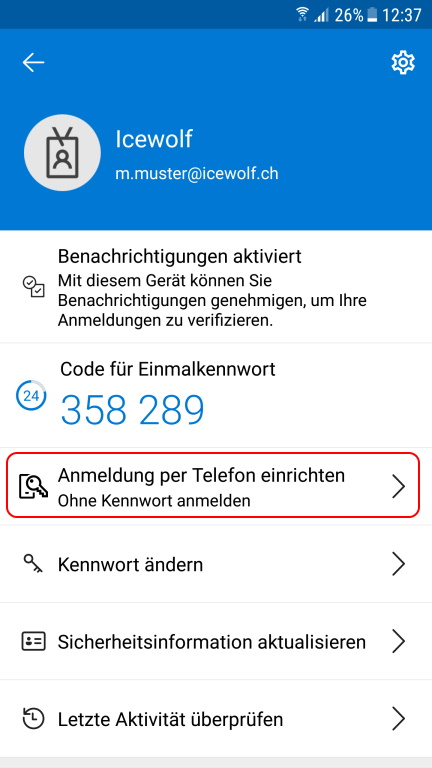 Dann werden die Prüfungen durchgeführt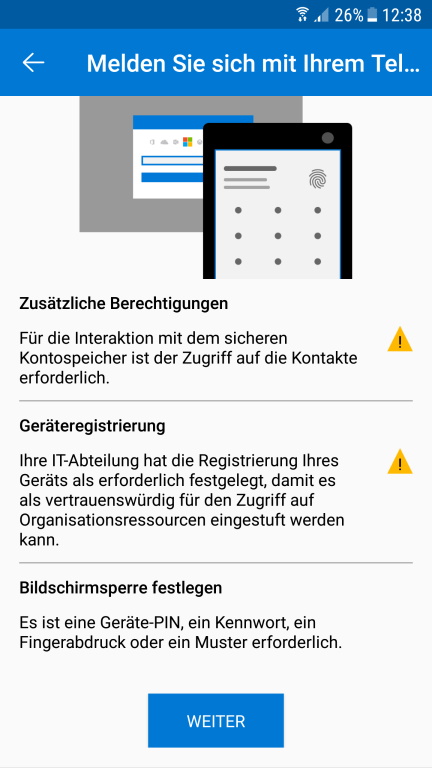 Man muss sich anmelden und es erfolgt eine MFA abfrage (stellt bitte vorher sicher, dass die Combined Security info Registration erfolgreich abgeschlossen ist)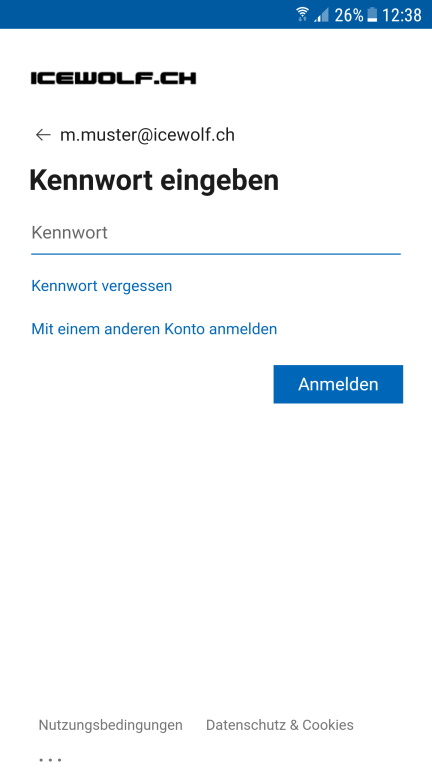 Mein Smartphone ist noch nicht im Azure AD als Device registriert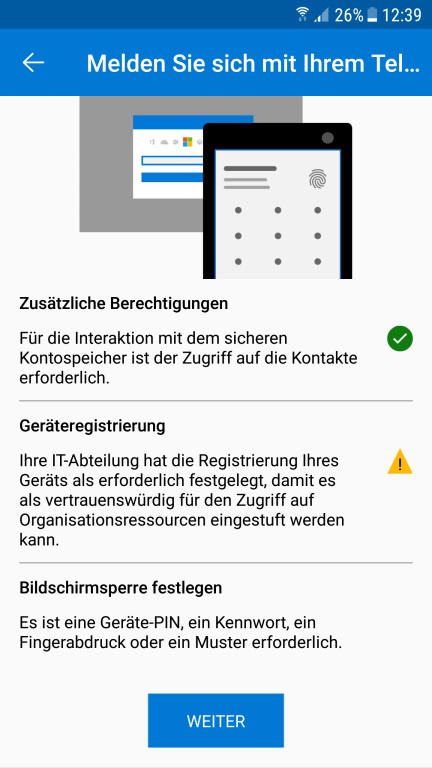 Das kann man in den Einstellungen der Authenticator App erledigen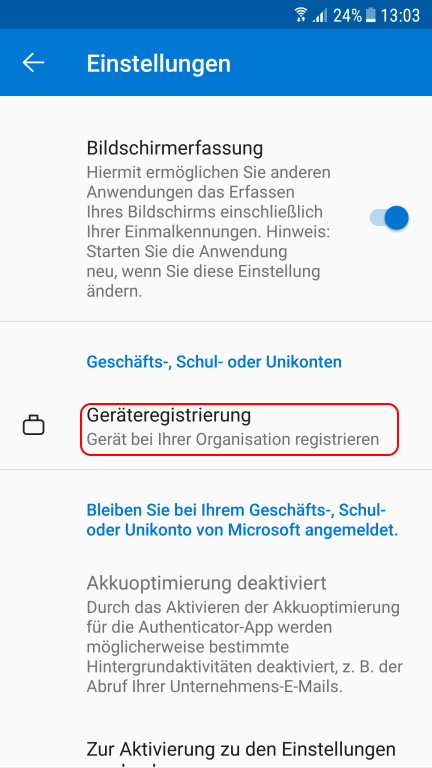 Auch hier muss man sich mit MFA anmelden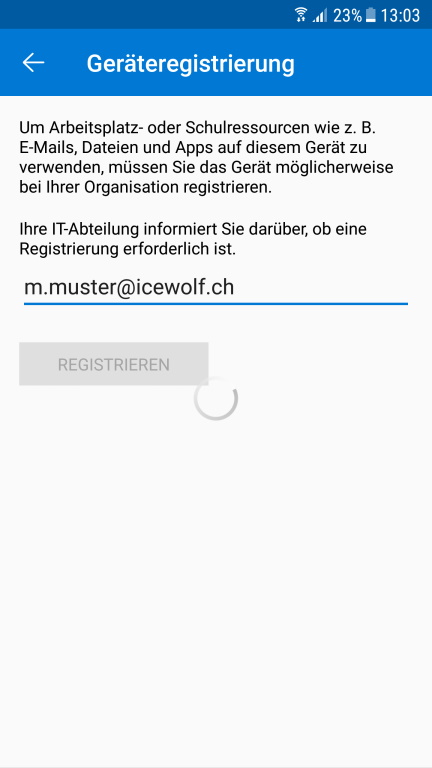 Danach kann die Passwortlose Anmeldung konfiguriert werden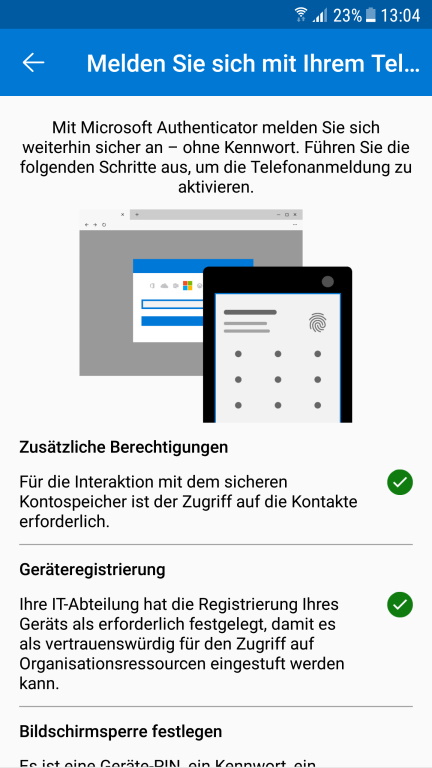 So sieht es aus, wenn alles erfolgreich eingerichtet ist
Wie man sieht ist das Device in Azure AD registriert

Nun Teste ich das ganze mit einem Browser Login auf https://office.com. Nach dem Eingeben vom Benutzernamen wähle ich "Stattessen die App verwenden" aus.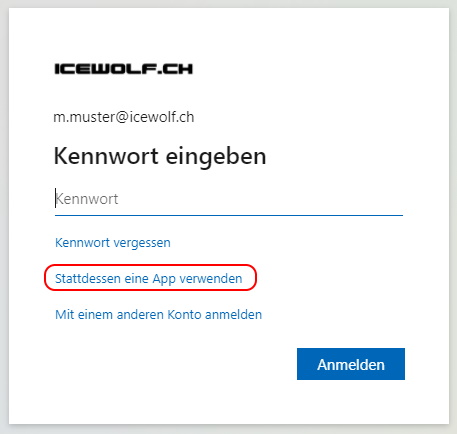 Nun wird mir eine Nummer angezeigt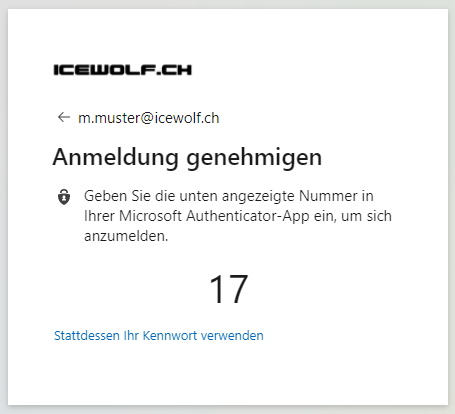 Diese muss ich nun auf der Authenticator App bestätigen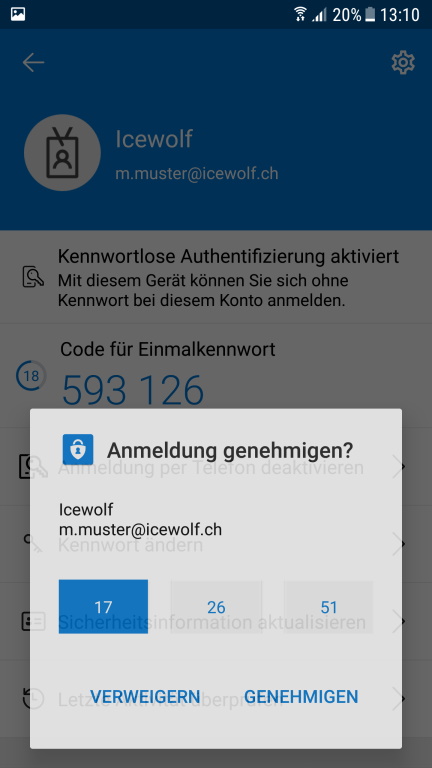 Grüsse
Andres Bohren