Decommission Skype for Business (On-Premises)
Hallo zusammen,
In meinem LAB hatte ich einen Skype for Business Server installiert. Jedoch nur eine Standard Edition ohne Edge Server und ich habe nie ein Skype for Business Hybrid mit Skype for Business Online aufgebaut.
In diesem Artikel beschreibe ich die deinstallation von Skype for Business. Microsoft hat das aber in der folgenden Dokumentation gut beschrieben und ich habe mich daran gehalten.
Decommission your on-premises Skype for Business environment
Move all required users from on-premise to Online
In meinem Fall heisst das deshalb eher, die noch vorhandenen Skype for Business user zu deaktivieren.
Get-CsUser | ft samaccountname, SipAddres
Disable-CsUser <samaccountname>


Disable your hybrid configuration
Die DNS Records habe ich bereits vor langer Zeit auf Skype for Business Online umgestellt.
Den Shared SIP Address Space in Skype for Business Online habe ich nie aktiviert
Get-CsTenantFederationConfiguration | fl SharedSipAddressSpace

Nun wird der Hosting Provider deaktiviert
Get-CsHostingProvider
Get-CsHostingProvider | Set-CsHostingProvider -Enabled $false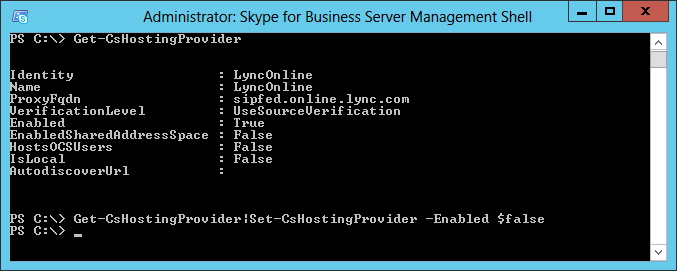 Move all required hybrid application endpoints from on-premises to online
Nun wird geprüft ob noch Hyprid Application Endpoints vorhanden sind. Das ist bei mir nicht der Fall
Get-CsHybridApplicationEndpoint|select Sipaddress, DisplayName, ApplicationID, LineUri

Remove your on-premises Skype for Business deployment
Erst mal prüfen ob noch was vorhanden ist, das noch weg muss
Get-CsMeetingRoom
Get-CsCommonAreaPhone
Get-CsAnalogDevice
Get-CsExUmContact
Get-CsDialInConferencingAccessNumber
Get-CsRgsWorkflow
Get-CsTrustedApplicationEndpoint
Get-CsTrustedApplication
Get-CsPersistentChatEndpoint
Get-CsAudioTestServiceApplication
Get-CsCallParkOrbit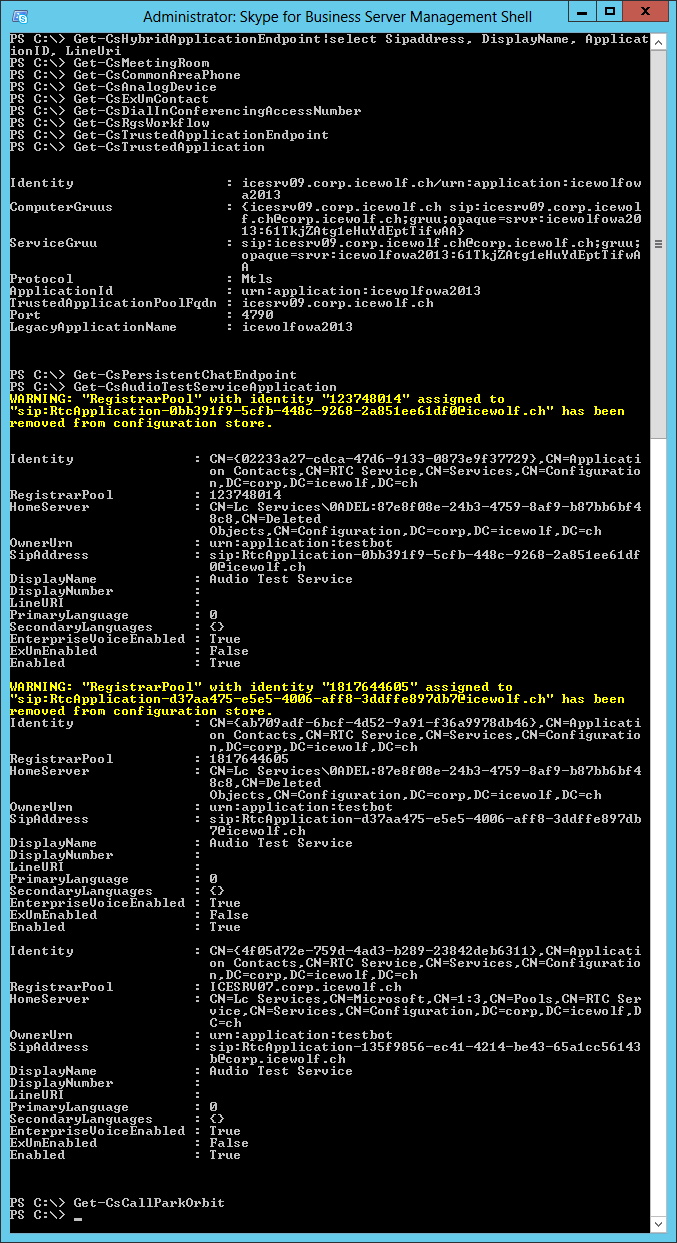 Die Trusted Application habe ich entfernt
Get-CsTrustedApplication | Remove-CsTrustedApplication -Force

Die AudioTestServiceApplcations habe ich mit ADSI Edit entfernt
CN=Application Contacts,CN=RTC Service,CN=Services,CN=Configuration,DC=corp,DC=icewolf,DC=ch
Nun sieht alles gut aus

Nun wird der Topology Builder gestartet und das Deployment heruntergeladen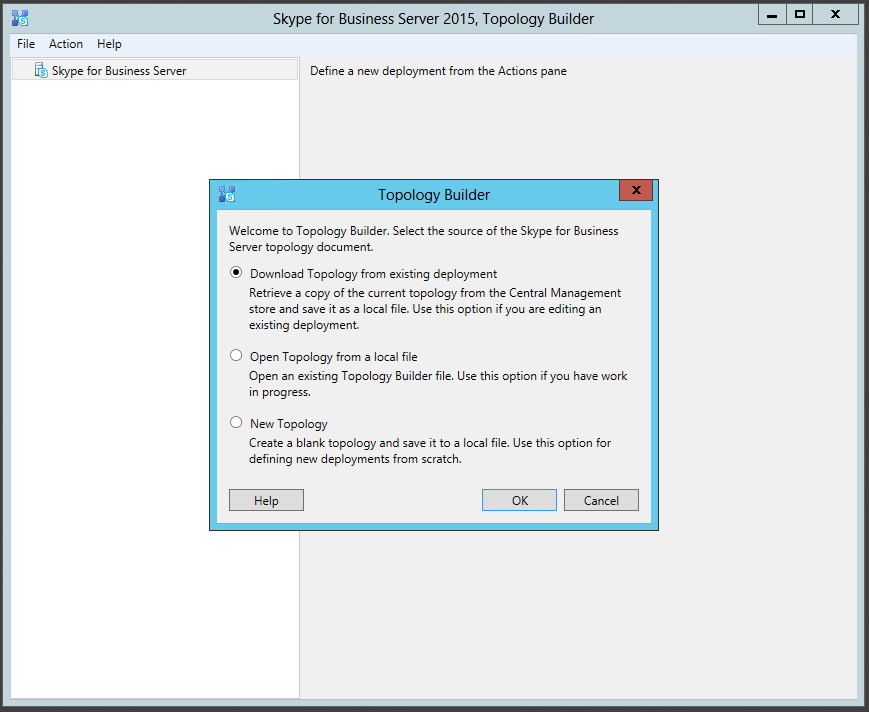 Und in einem File gespeichert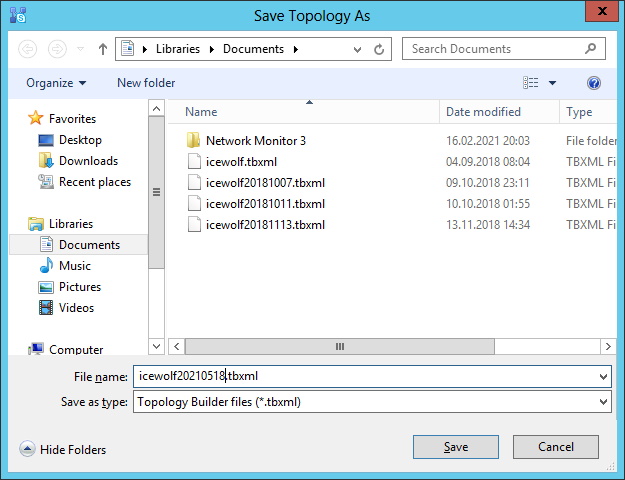 Wie man sieht, ist da nicht viel konfiguriert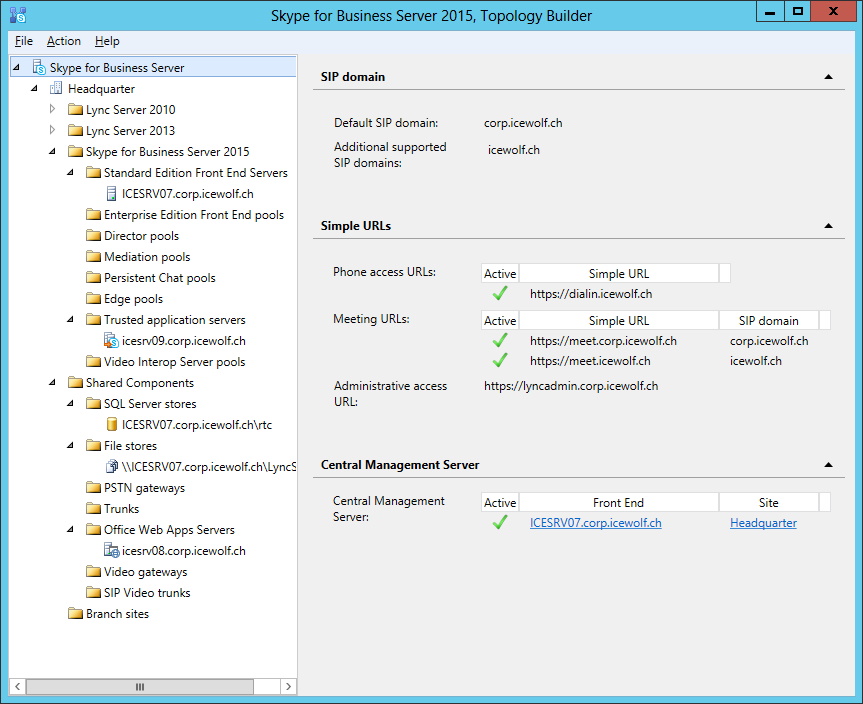 Nun wird das Deployment entfernt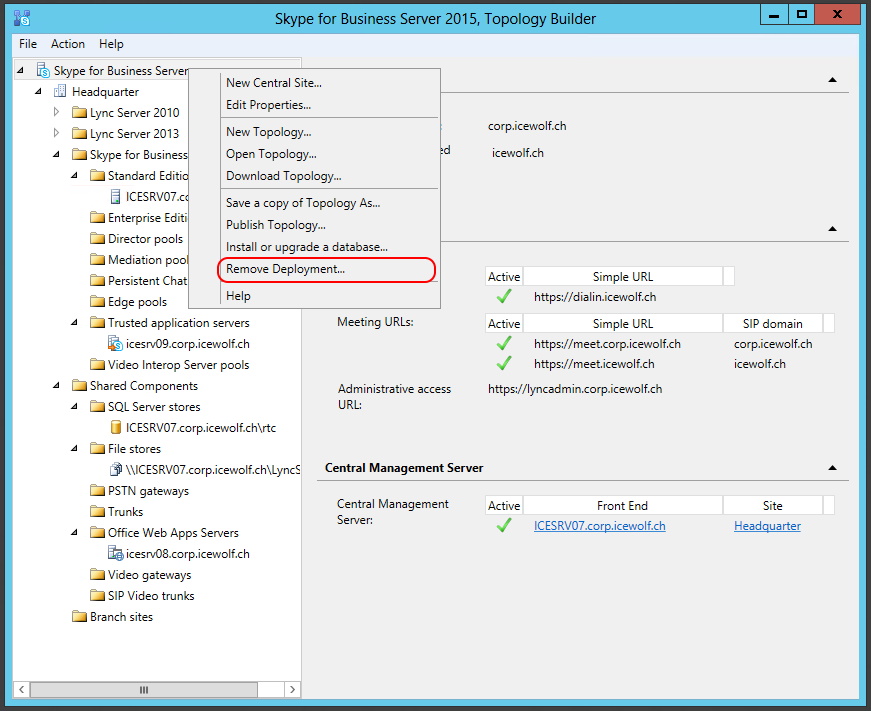 Get-CsConferenceDirectory | Remove-CsConferenceDirectory -Force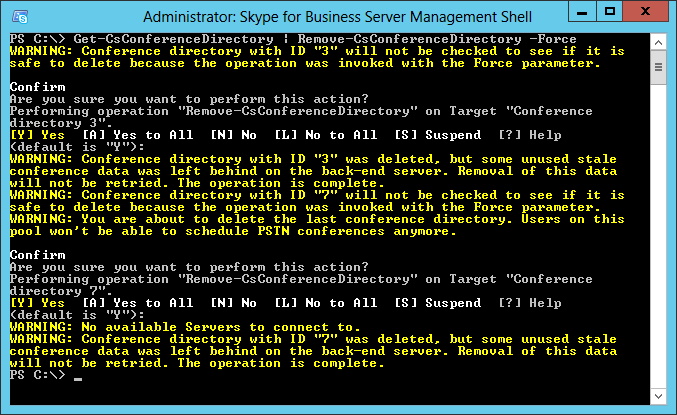 Die "leere" Topologie wird nun publiziert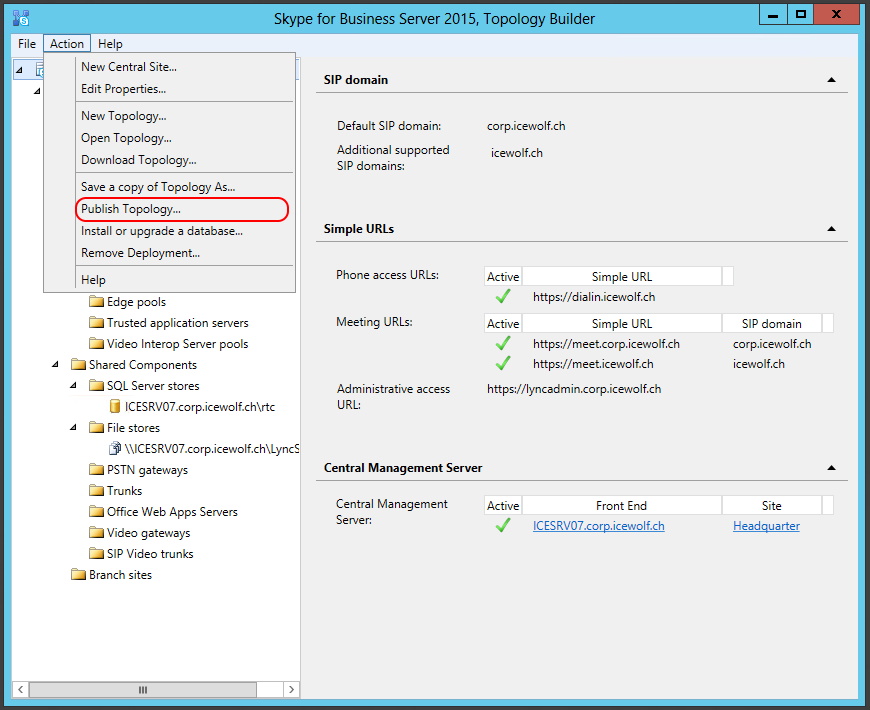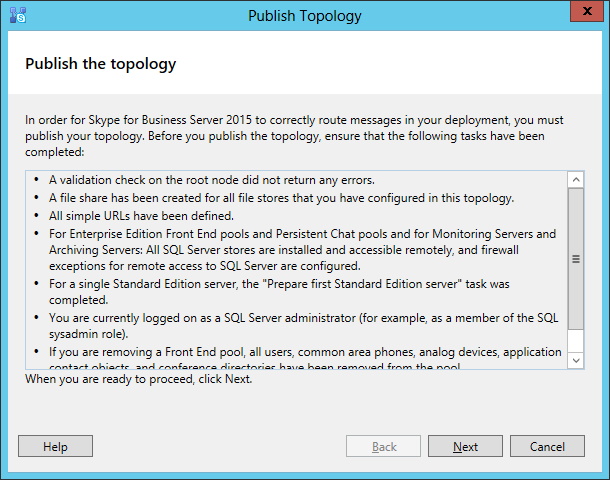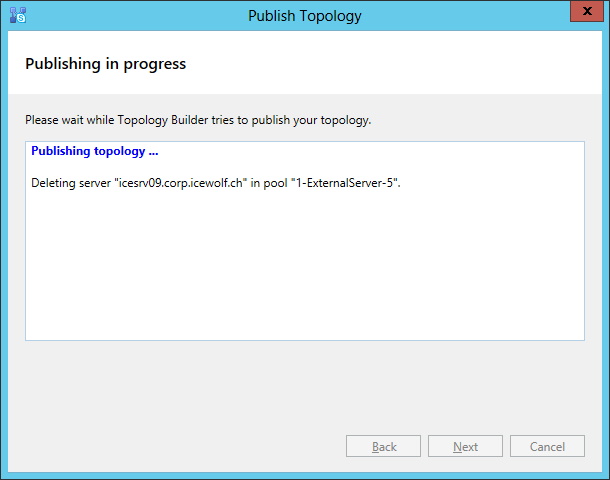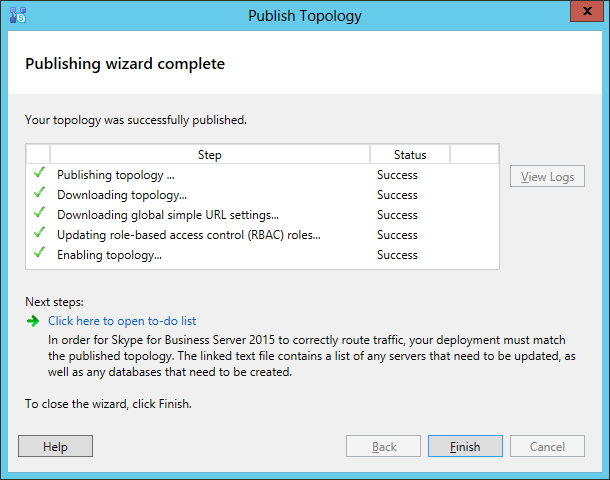 Mit dem Deployment Wizard werden die Komponenten nun deinstalliert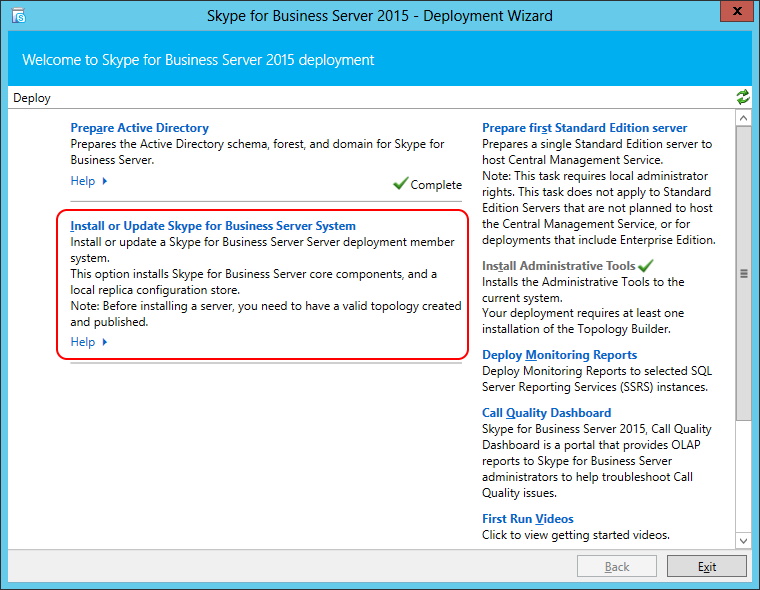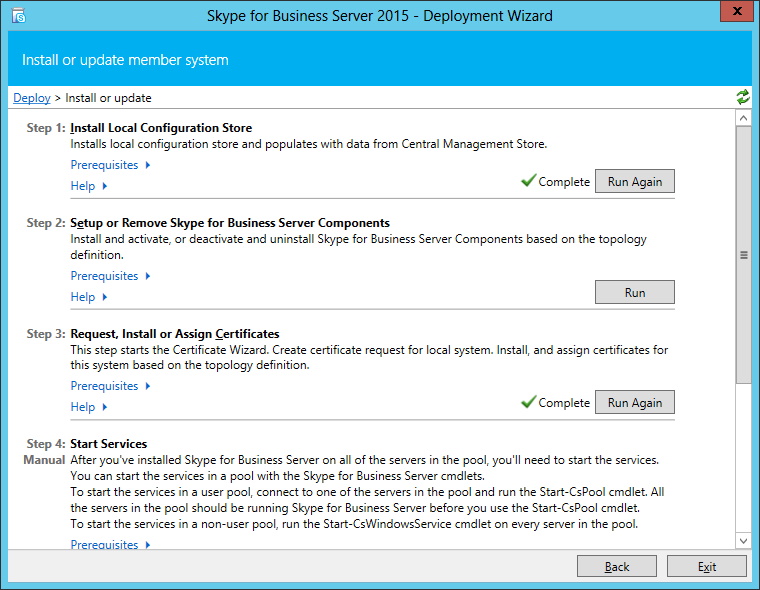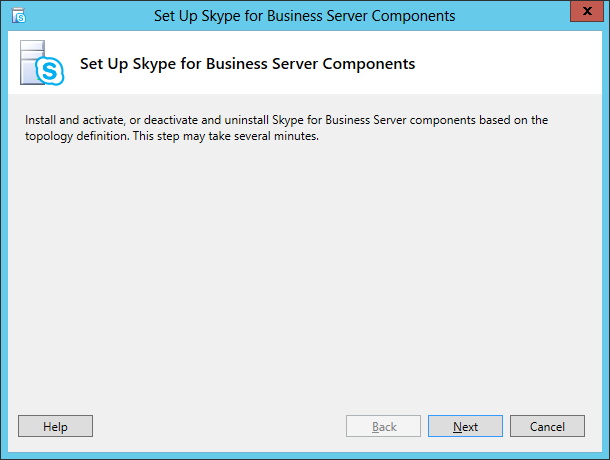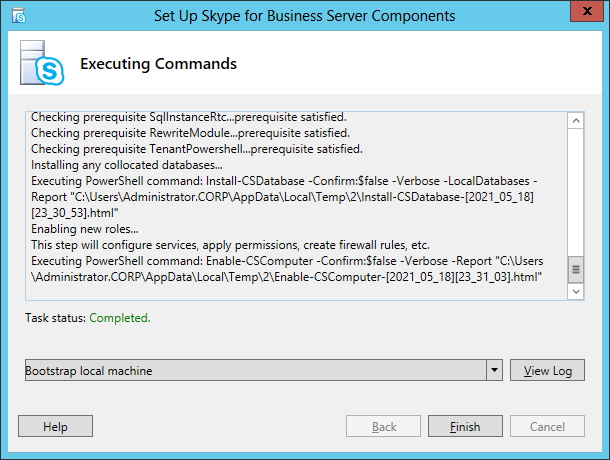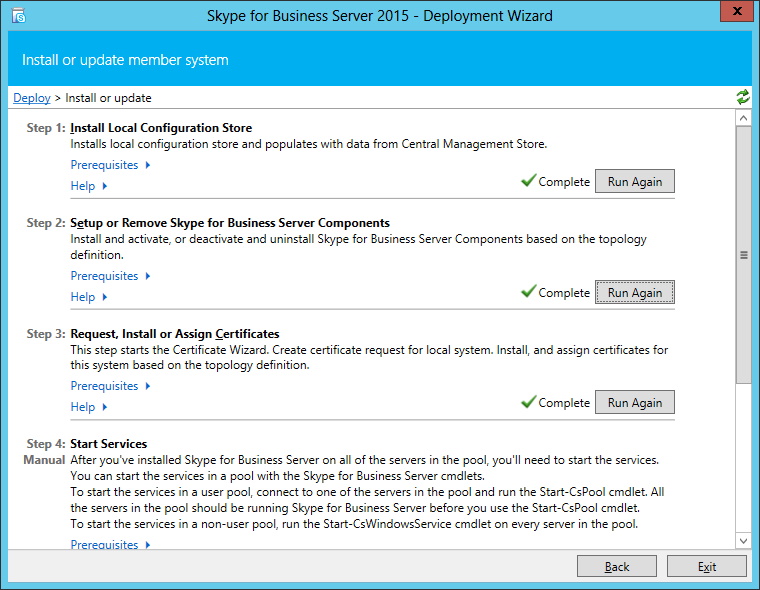 Anschliessend werden folgende Commands ausgeführt
Publish-CsTopology -FinalizeUninstall
Remove-CsConfigurationStoreLocation

Die beiden Befehle habe bei mir absichtlich nicht ausgeführt
Disable-CsAdDomain
Disable-CsAdForest
Nun kann Skype for Business in den Programmen und Features entfernt werden.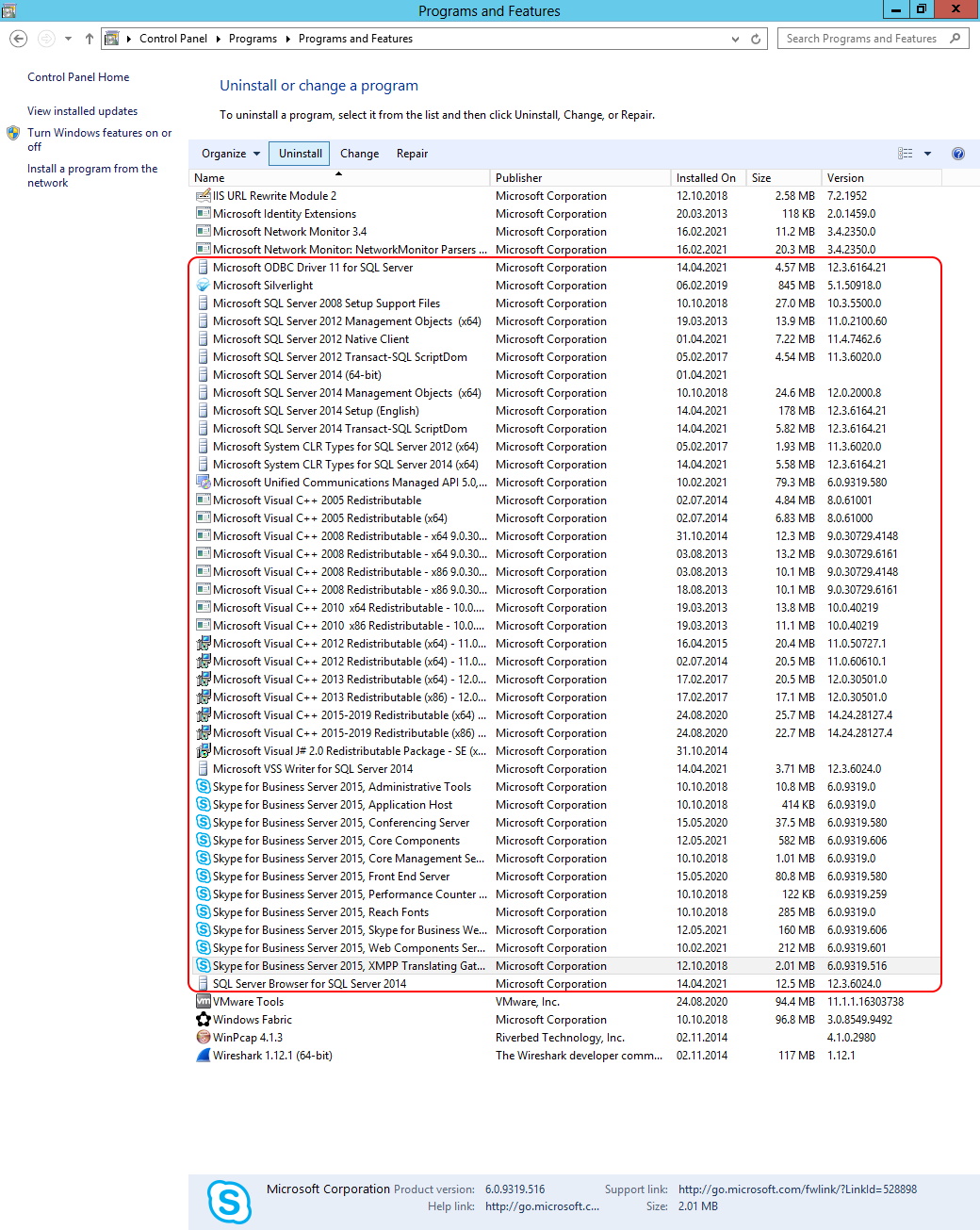 Auch die drei SQL Server Instanzen werden nicht mehr benötigt.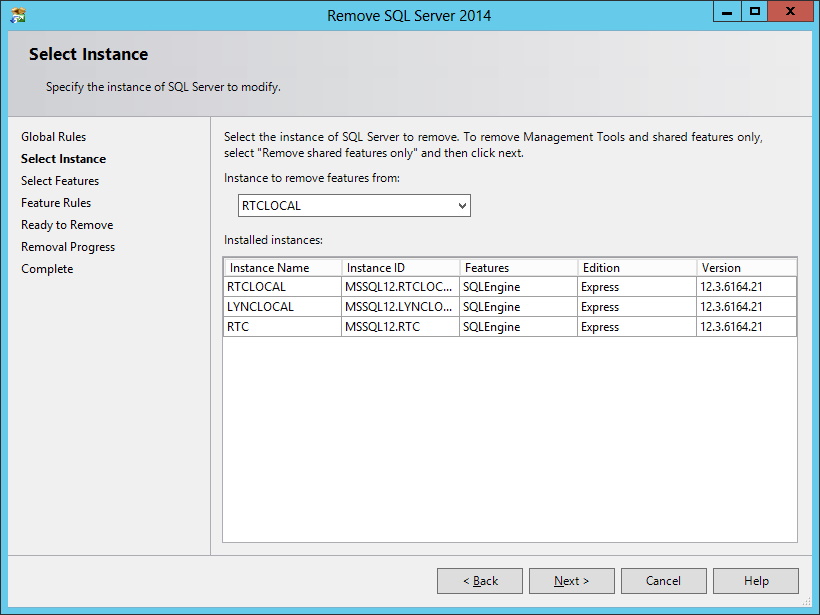 Nach dem Reboot kann auch noch die "Windows Fabric" und die "Microsoft Identity Extensions" entfernt werden.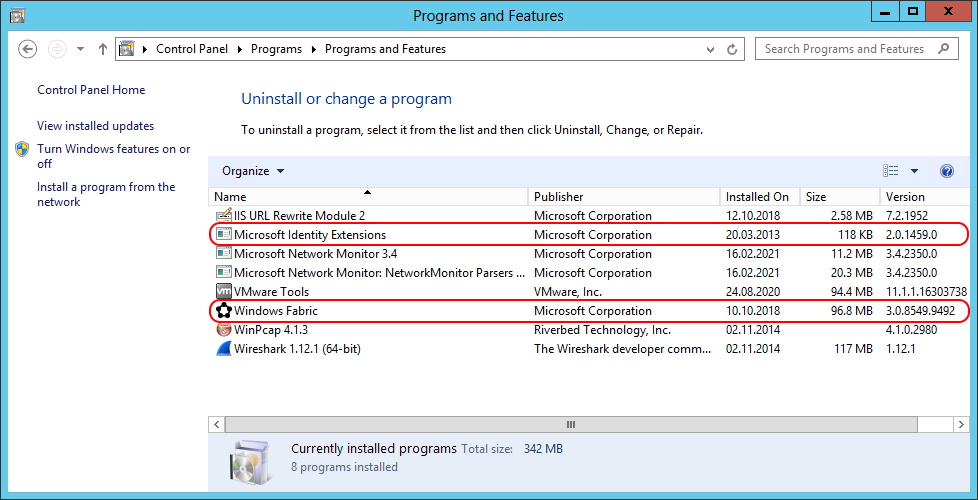 Der Lync Share kann ebenfalls gelöscht werden

Und die Skype for Business Verzeichnisse sowie die SQL Server Verzeichnisse können nun gelöscht werden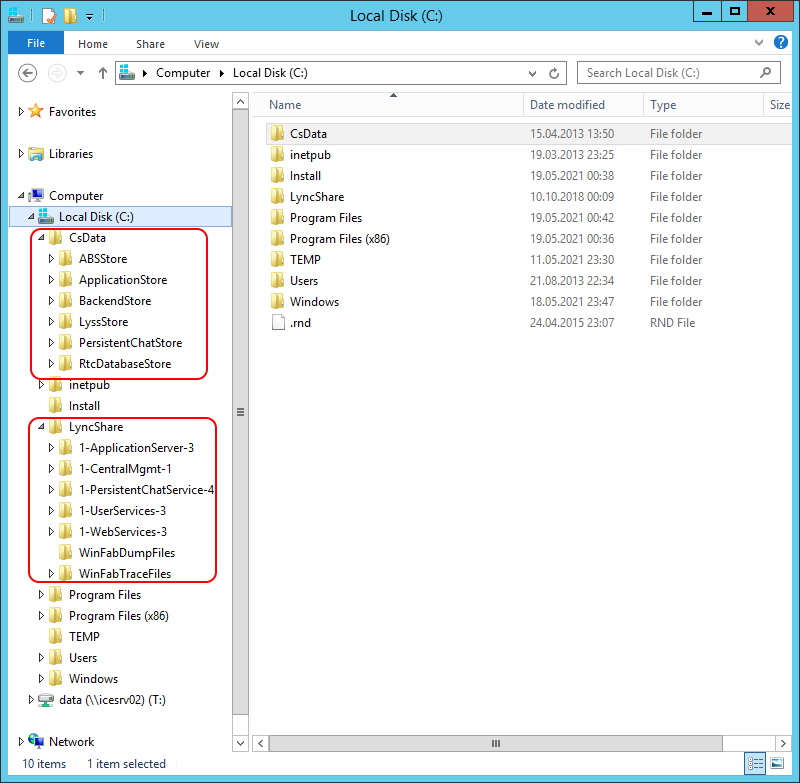 Nun noch allfällige interne DNS Einträge löschen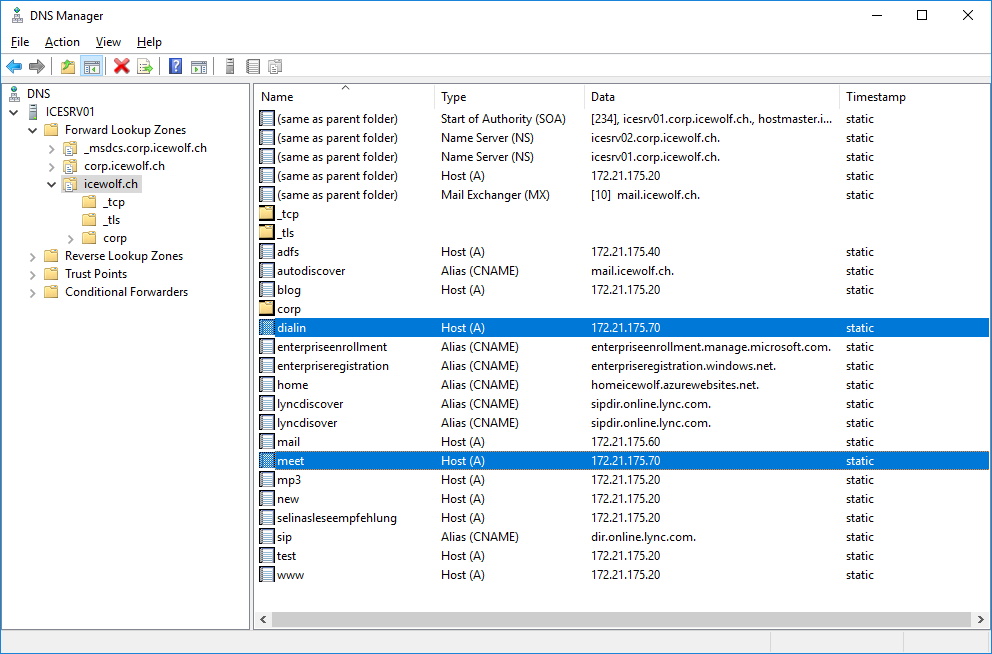 Um den Server komplett herunterzufahren und zu entfernen müssen möglicherweise noch folgende Bereiche informiert werden:
Firewall Rules
Reverse Proxy
Monitoring
Backup
Grüsse
Andres Bohren