Hallo zusammen,
Vor einer Weile habe ich folgenden Artikel in der Techcommunity entdeckt. Mit einem OrganizationConfig Setting können Termine in Outlook on the Web verkürzt werden. Was dort leider nicht steht (oder nur in den Kommentaren), dass dies nur für neu erstellte Mailboxen funktioniert. Leider ignoriert Teams diese Einstellungen ebenfalls.
New settings in Outlook give everyone a break between meetings
https://techcommunity.microsoft.com/t5/outlook-blog/new-settings-in-outlook-give-everyone-a-break-between-meetings/ba-p/2276514
Get-OrganizationConfig | fl *event*

Nun kann man das in der Exchange Organisationskonfig anpassen
Set-OrganizationConfig -ShortenEventScopeDefault EndEarly
Get-OrganizationConfig | fl *event*

Leider zieht diese Einstellung nur bei neu erstellten Mailboxen nachdem diese Einstellungen in der Organisationskonfiguration gemacht wurden. Und auch nur für Outlook on the Web.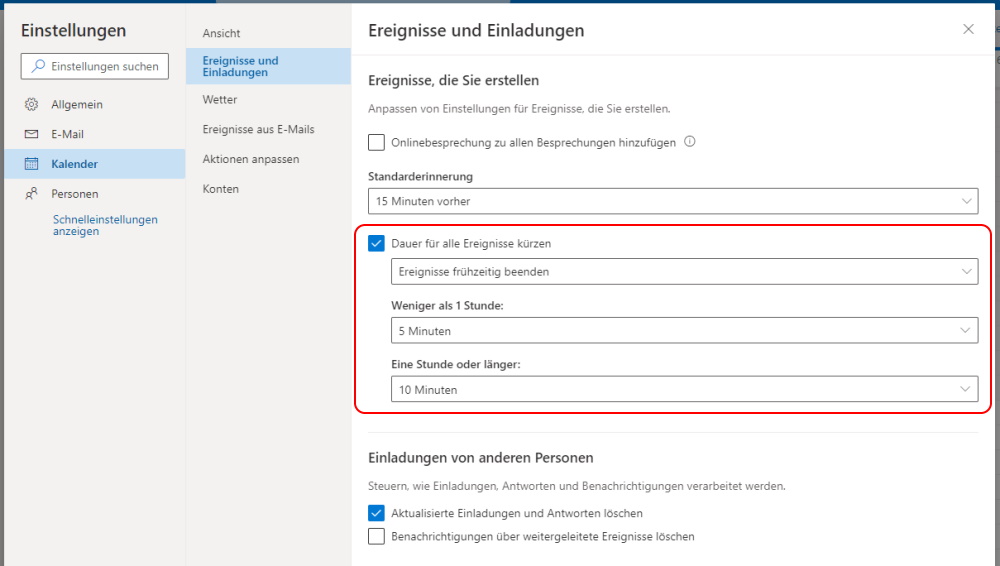 Ein neuer Termin wird dann um fünf, respektive zehn Minuten verkürzt.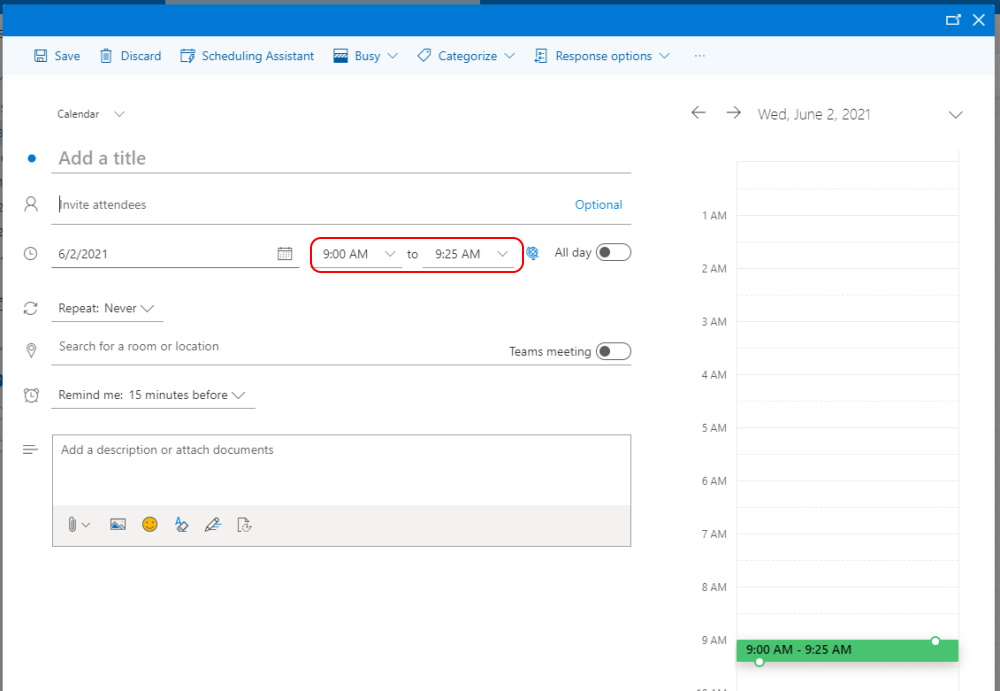 Man sieht hier die beiden Einstellungen für verkürzte Termine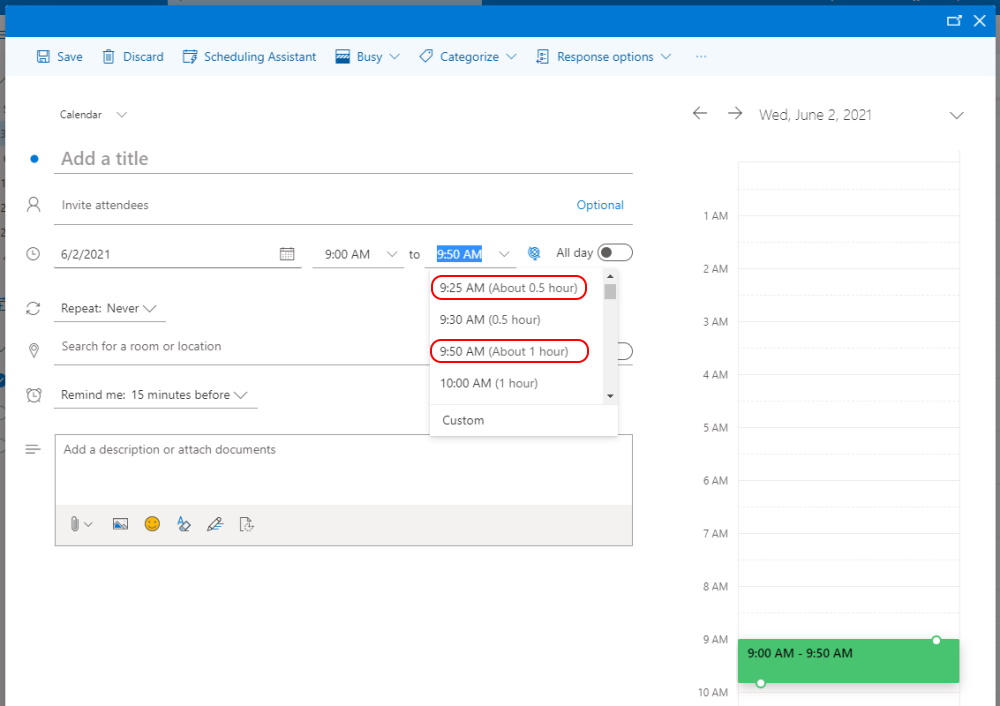 Outlook for Windows
In Outlook for Windows gibt es diese Einstellung ebenfalls. Outlook > Optionen > Kalender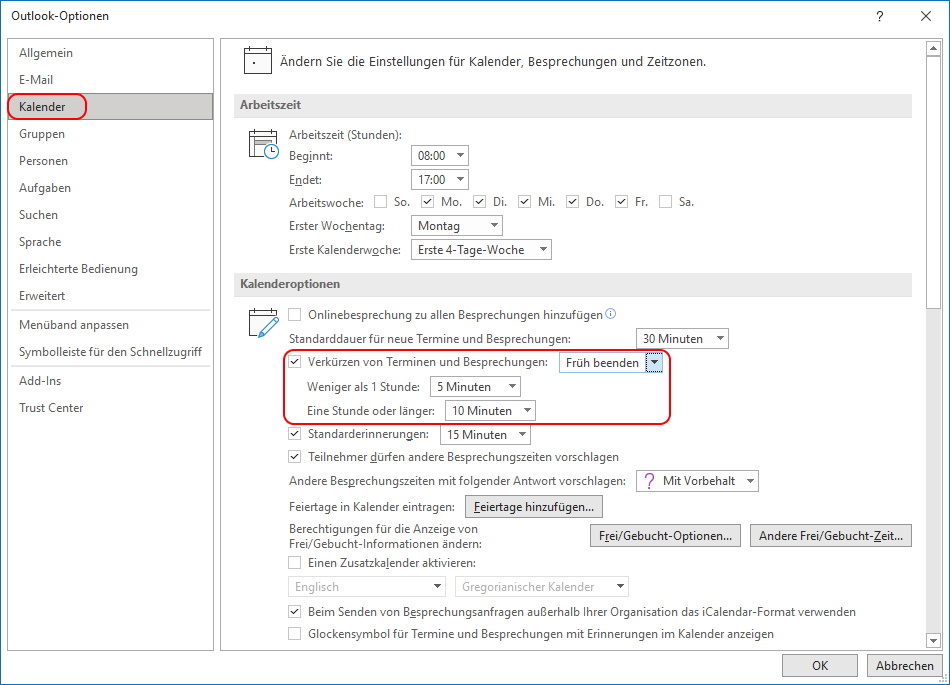 Um das für Apps for Enterprise zu konfigurieren, kann man im Apps Admin Center eine neue Policy erstellen. Quasi Group Policy aus dem Internet https://config.office.com/officeSettings/officepolicies
Overview of the Office cloud policy service for Microsoft 365 Apps for enterprise
https://docs.microsoft.com/en-us/deployoffice/overview-office-cloud-policy-service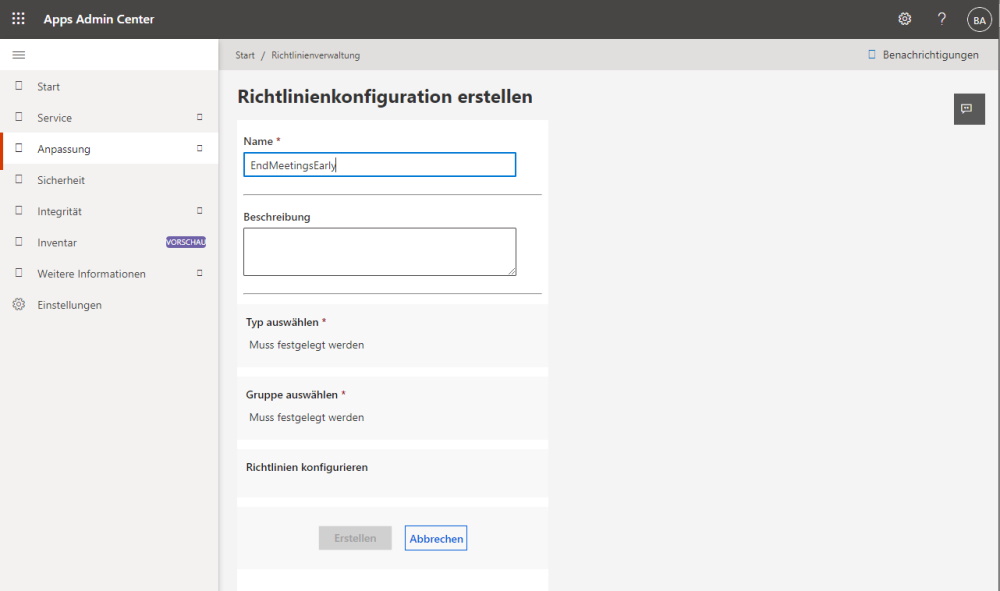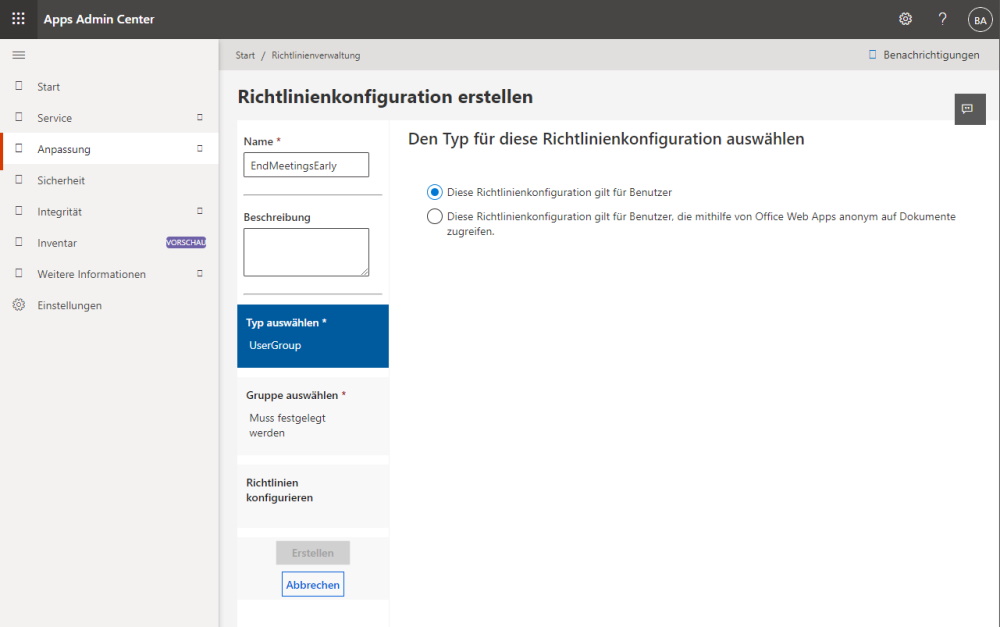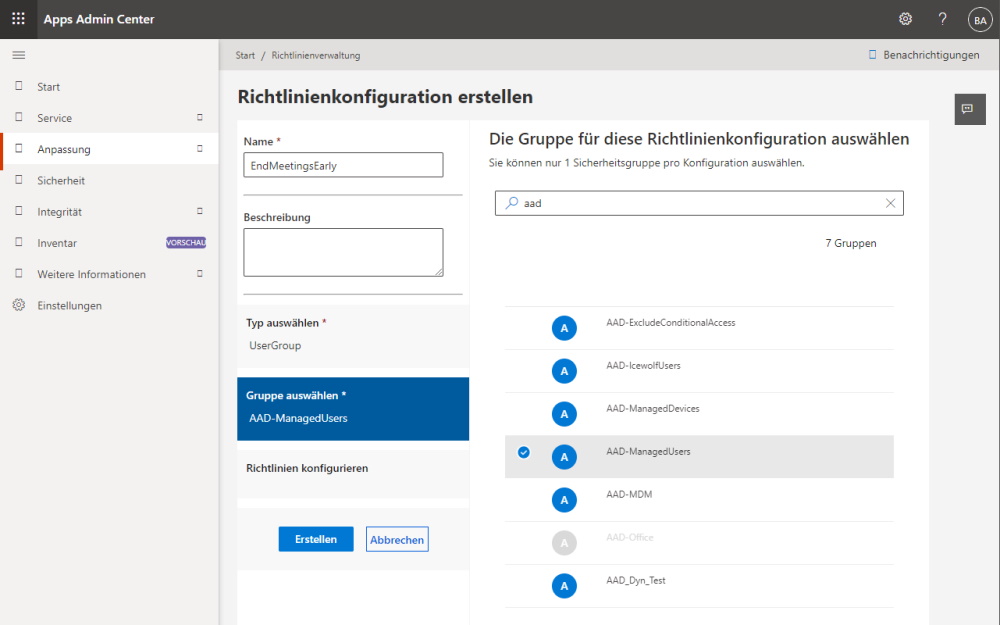 Nach den Einstellungen suchen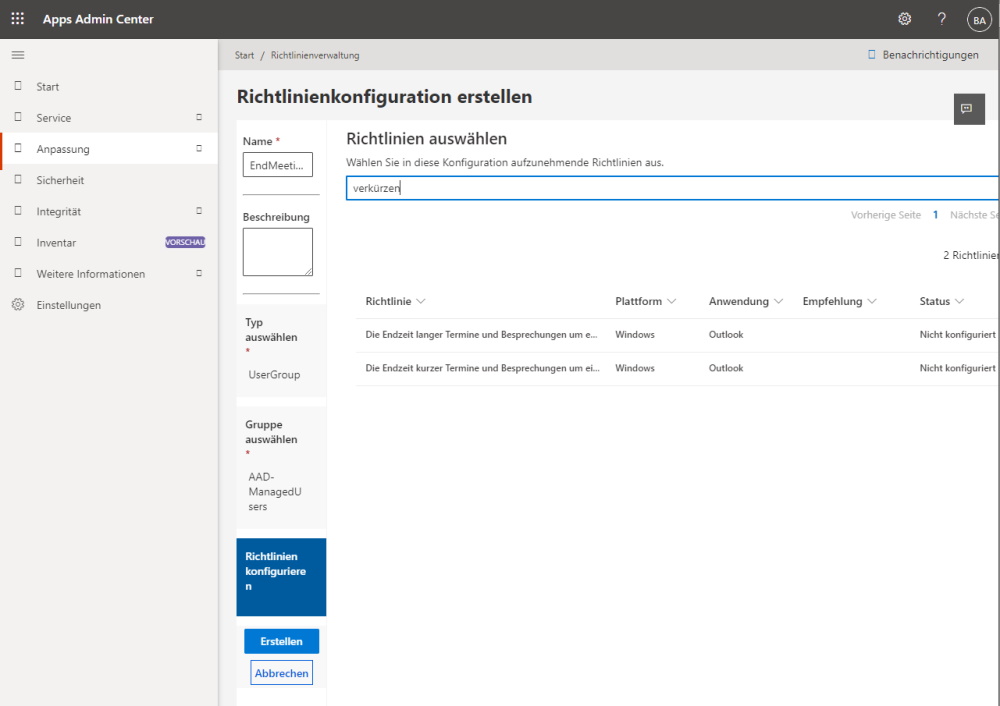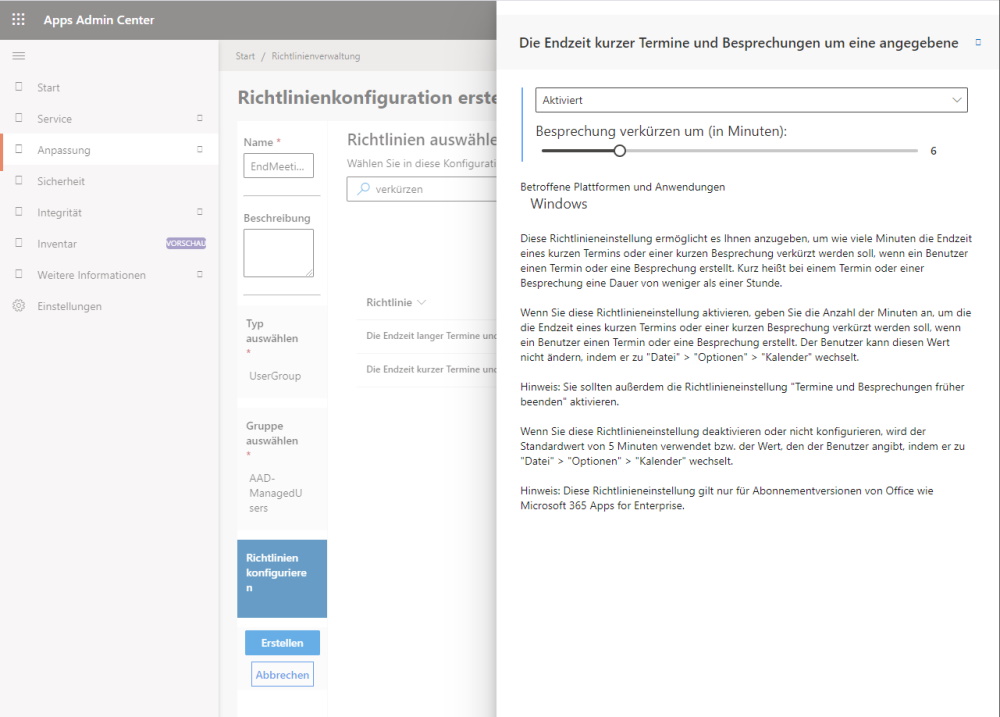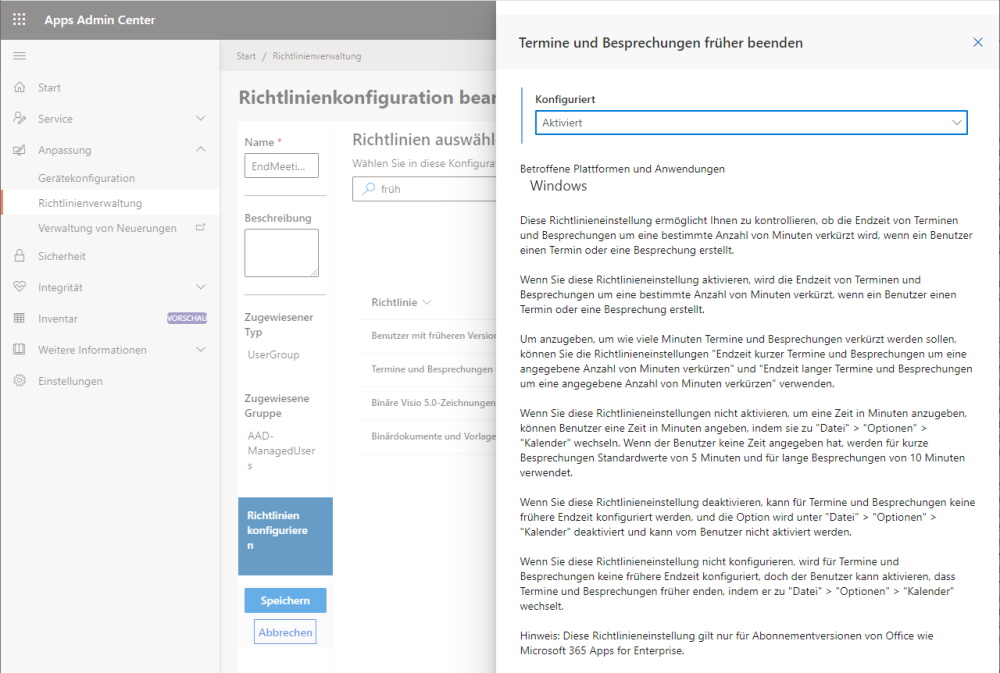 Nach etwa 90 Minuten sollten die Registry Einträge vorhanden sein. Angewendet werden diese dann erst beim Neustart von Outlook.
Computer\HKEY_CURRENT_USER\SOFTWARE\Policies\Microsoft\Cloud\Office\16.0\outlook\options\calendar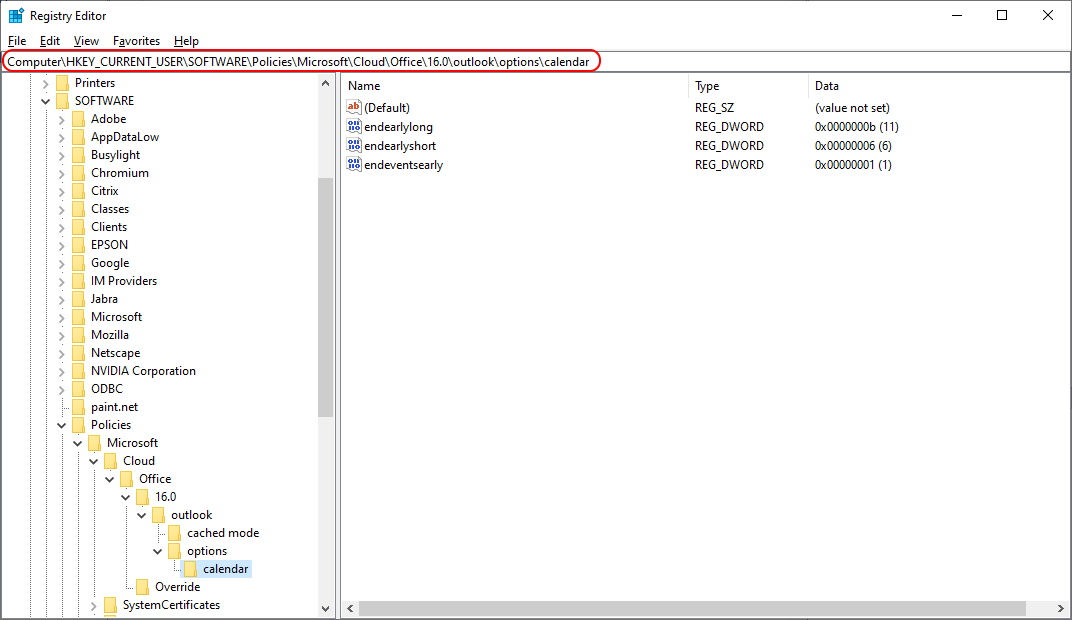 Wie man sieht sind die Zeiten zum verkürzen angekommen. Der Eintrag zum Verkürzen der Termine ist aber noch nicht aktiv.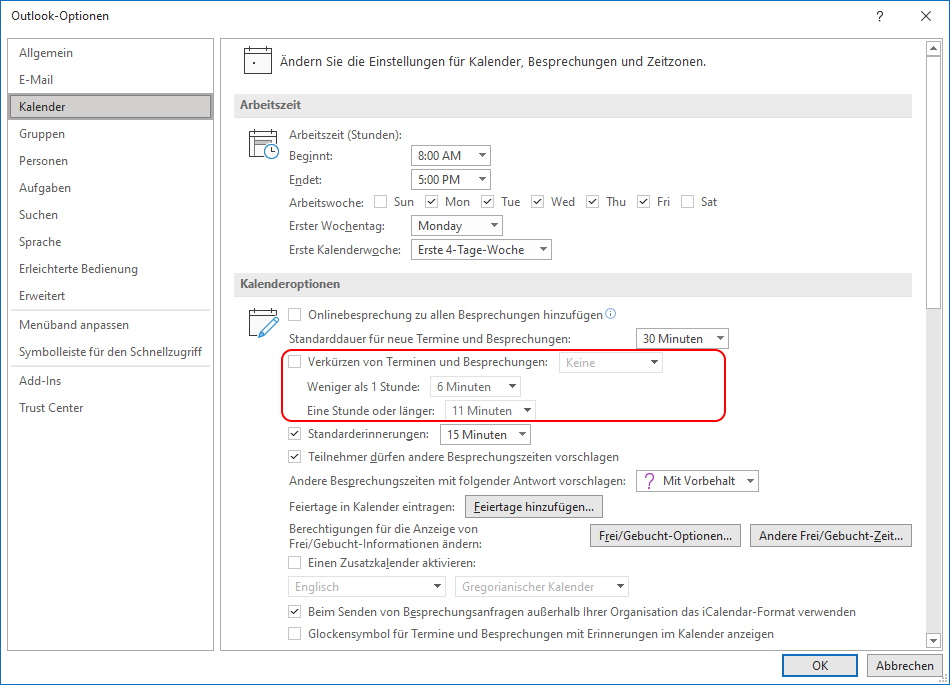 Ich habe das dann mit dem Sysinternals Process Monitor nachverfolgt und gesehen, wie der Eintrag heisst, welcher da verändert wird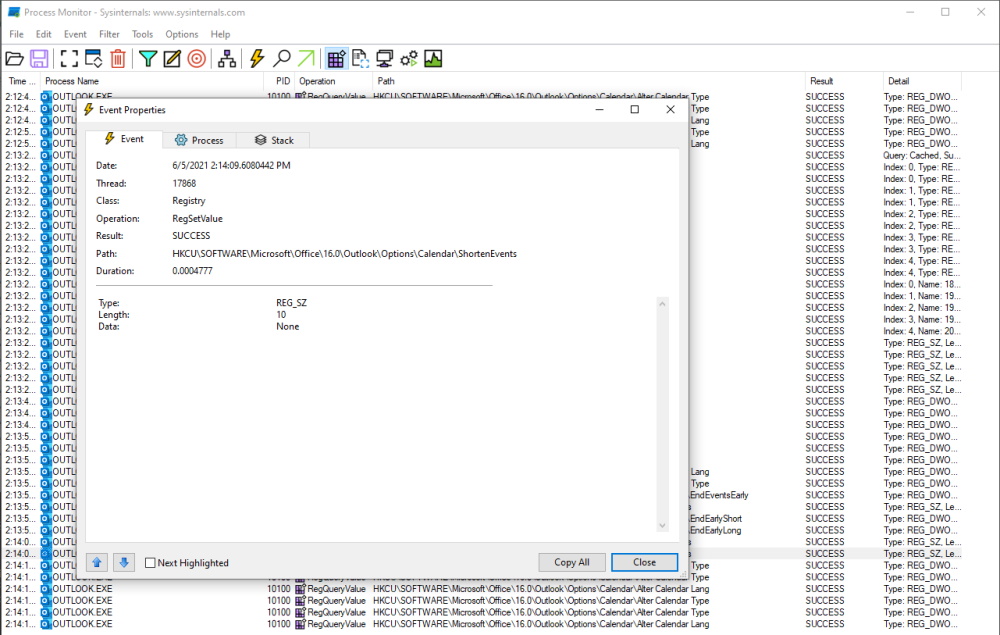 Anscheinend hat es dazu im Febraur 2021 eine Änderung gegeben und das schein noch nicht im config.office.com angekommen zu sein.
Save Time! Have All Your Meetings End Early
https://c7solutions.com/2019/04/save-time-have-all-your-meetings-end-early
Computer\HKEY_CURRENT_USER\SOFTWARE\Policies\Microsoft\Cloud\Office\16.0\outlook\options\calendar
[REG_SZ]ShortenEvents = End_Early
Ich habe diesen Registry Eintrag manuell erstellt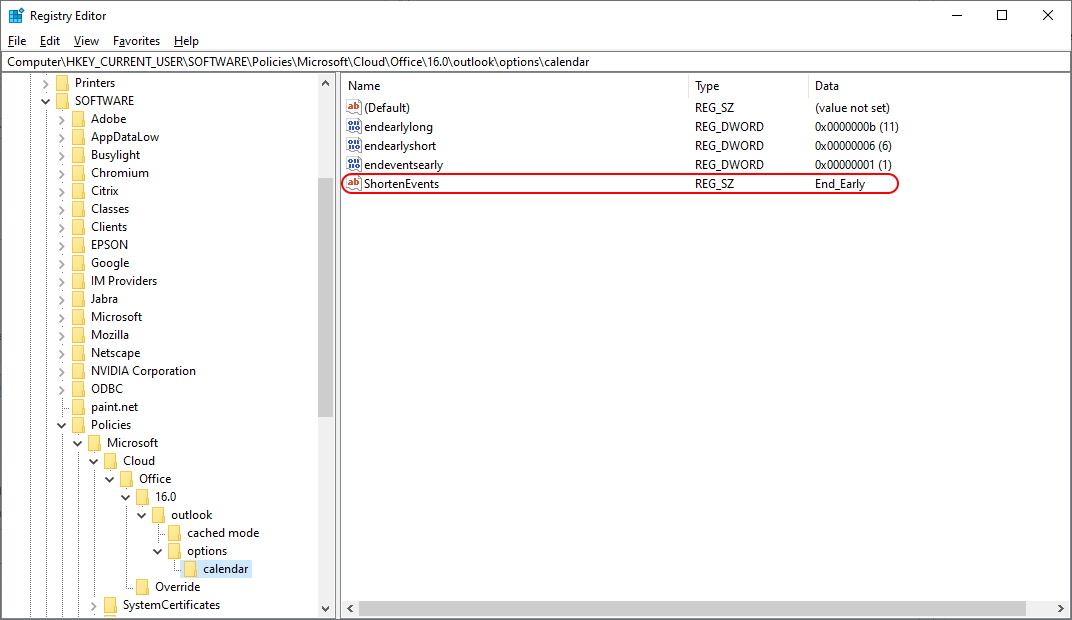 Danach war es wie gewünscht konfiguriert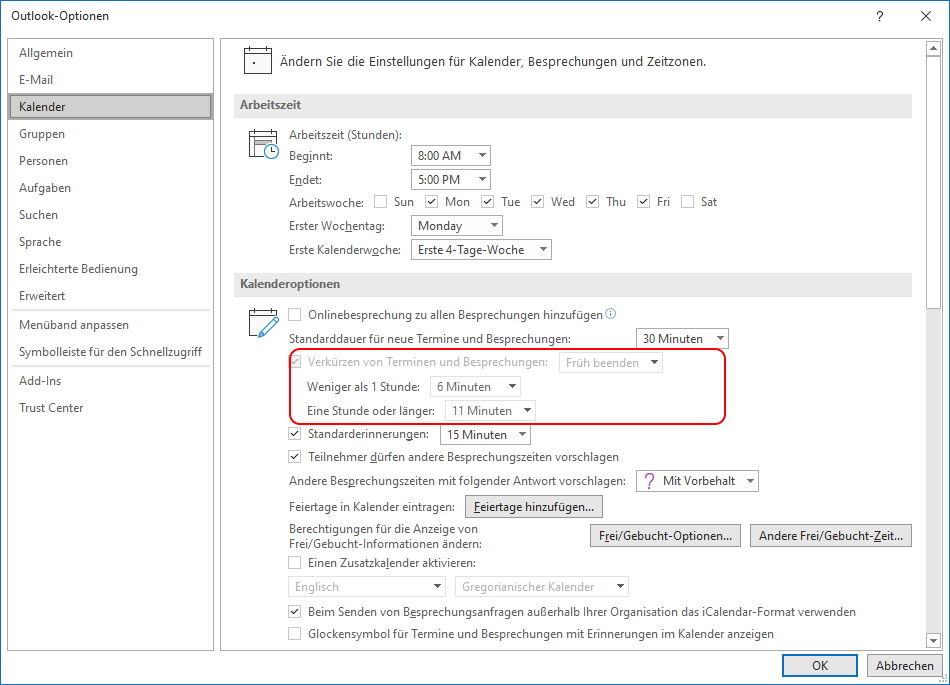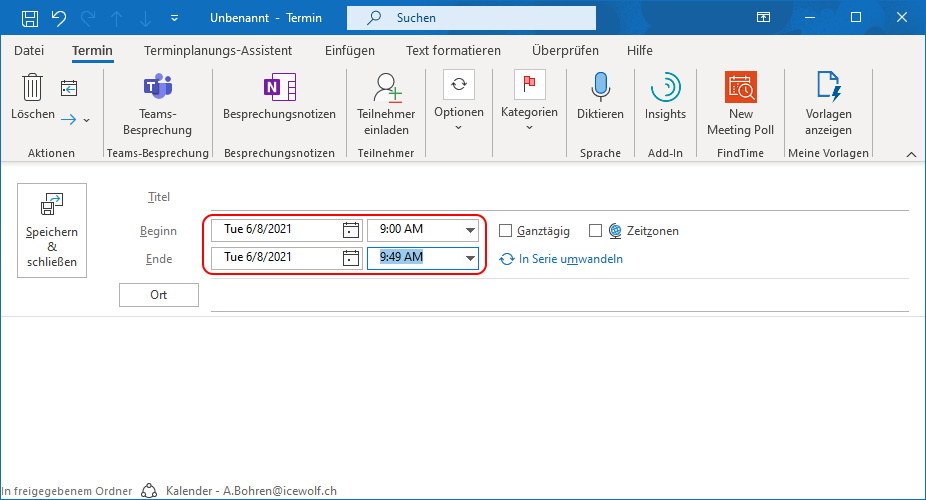 Grüsse
Andres Bohren