Outlook on the Web - Board view
Hallo zusammen,
Bereits Anfangs April wurde die neue Kalenderansicht "Board" für Outlook on the Web (OWA) angekündigt. Im Hintergrund funktioniert das über das ProjectMoca welches mit folgender URL aufgerufen werden kann https://outlook.office.com/spaces/ (sofern die untenstehende Policy aktiv ist)
Dazu muss man in der Outlook Policy das Setting "ProjectMocaEnabled" aktivieren.
Get-OwaMailboxPolicy | fl name, *project*
Set-OwaMailboxPolicy -Identity OwaMailboxPolicy-Default -ProjectMocaEnabled $true

Im OWA wird man dann auf die neue Ansicht hingewiesen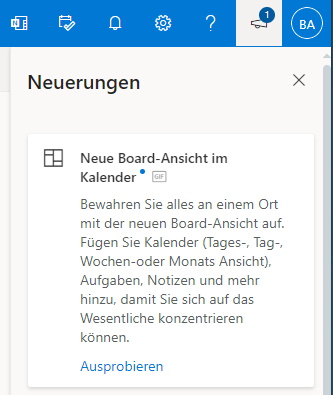 Im Kalender kann man dann mit dem Dropdown auf die "Board" Ansicht wechseln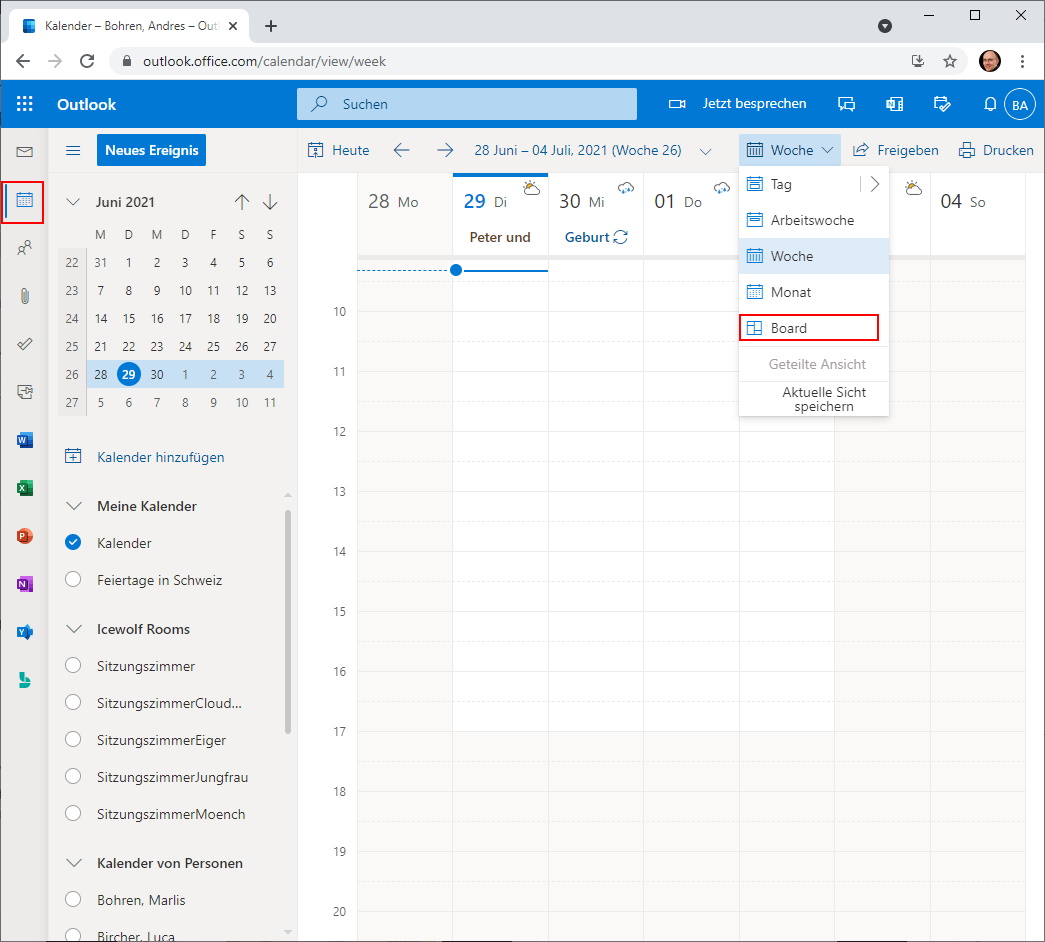 Nach einem Welcome Screen geht es weiter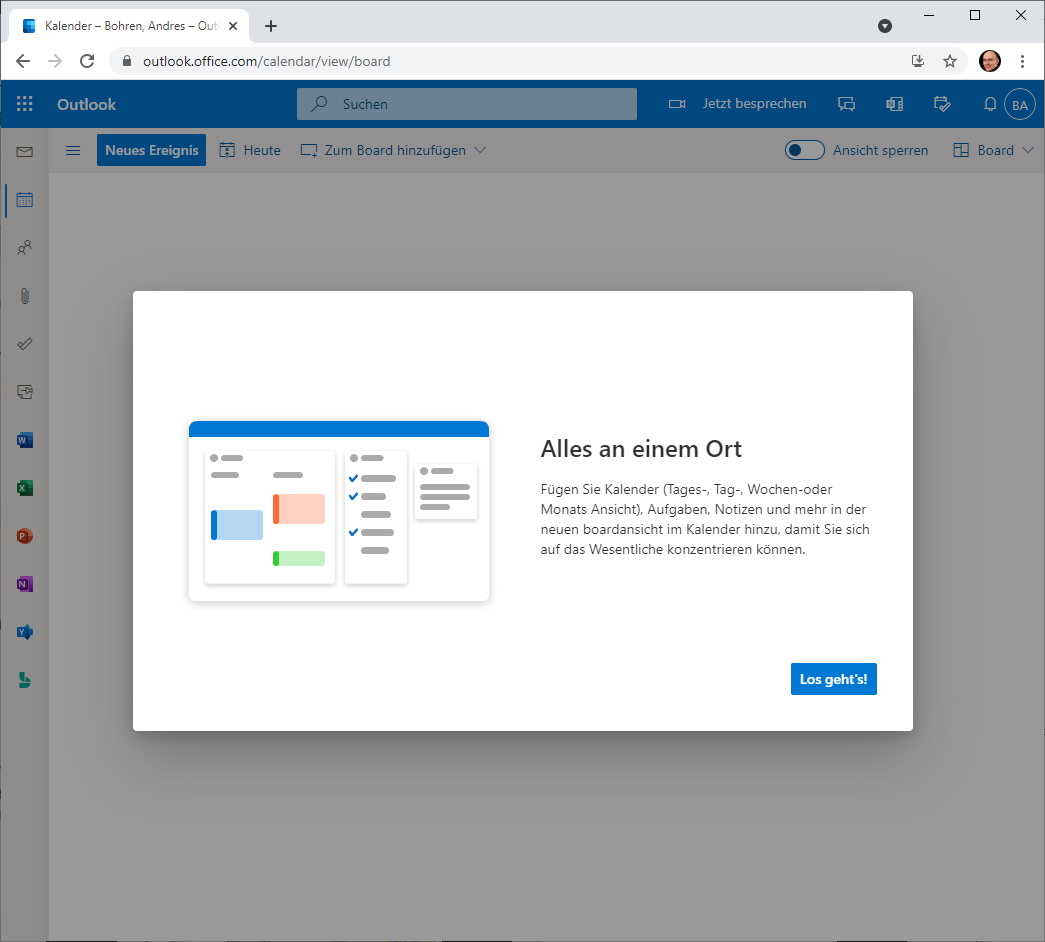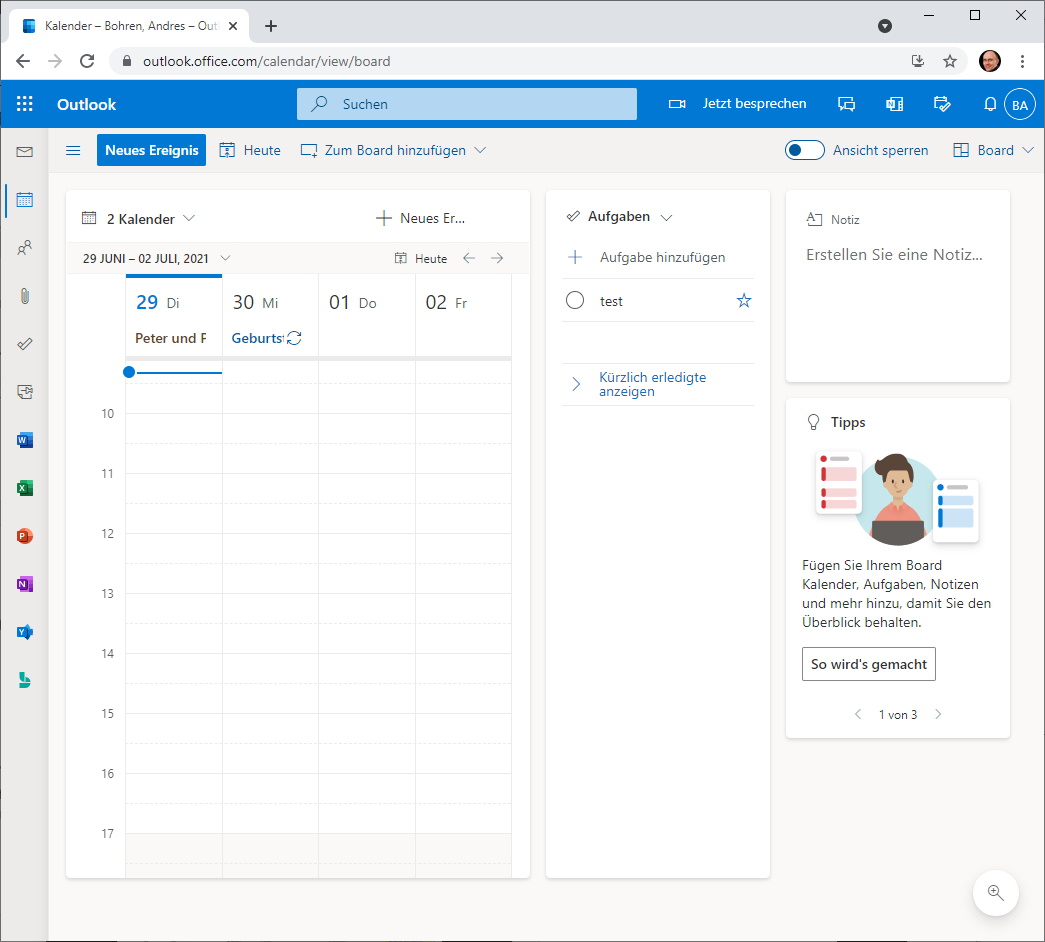 Bei meinem Tenant hat das jedoch in der Vergangenheit nicht geklappt. Auch nicht auf einer frisch provisionierten Mailbox. Interessanterweise hat das auf mehreren anderen Tenants einwandfrei geklappt.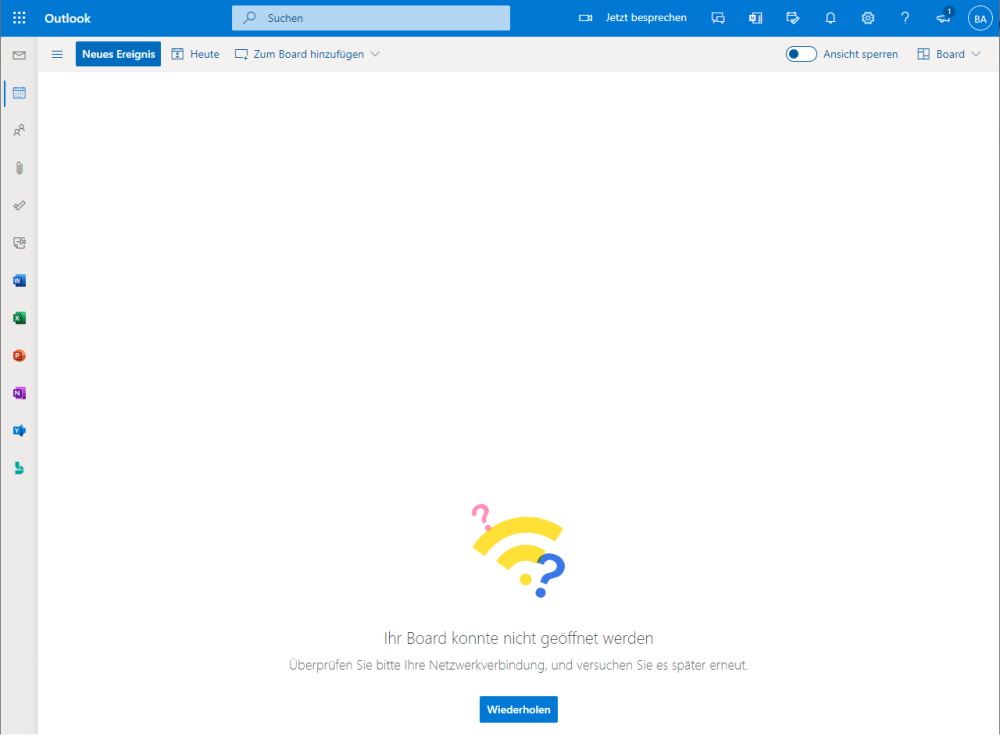 Auch das Project Moca liess sich nicht mehr öffnen https://outlook.office.com/spaces/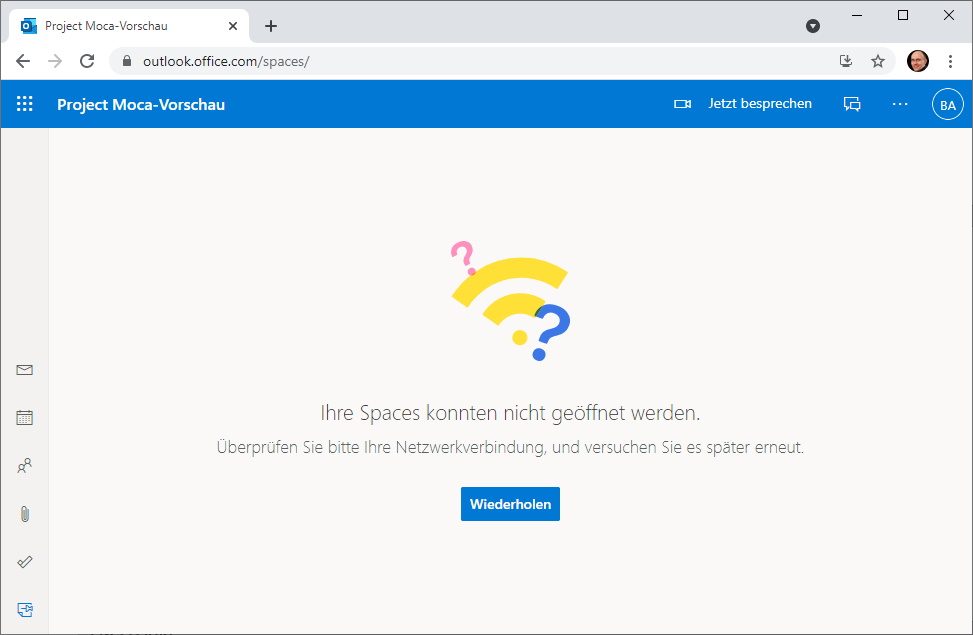 Auf meiner Mailbox habe ich gar unter ApplicationDataRoot den Folder mit den OutlookSpaces daten gelöscht. Jedoch ohne Erfolg.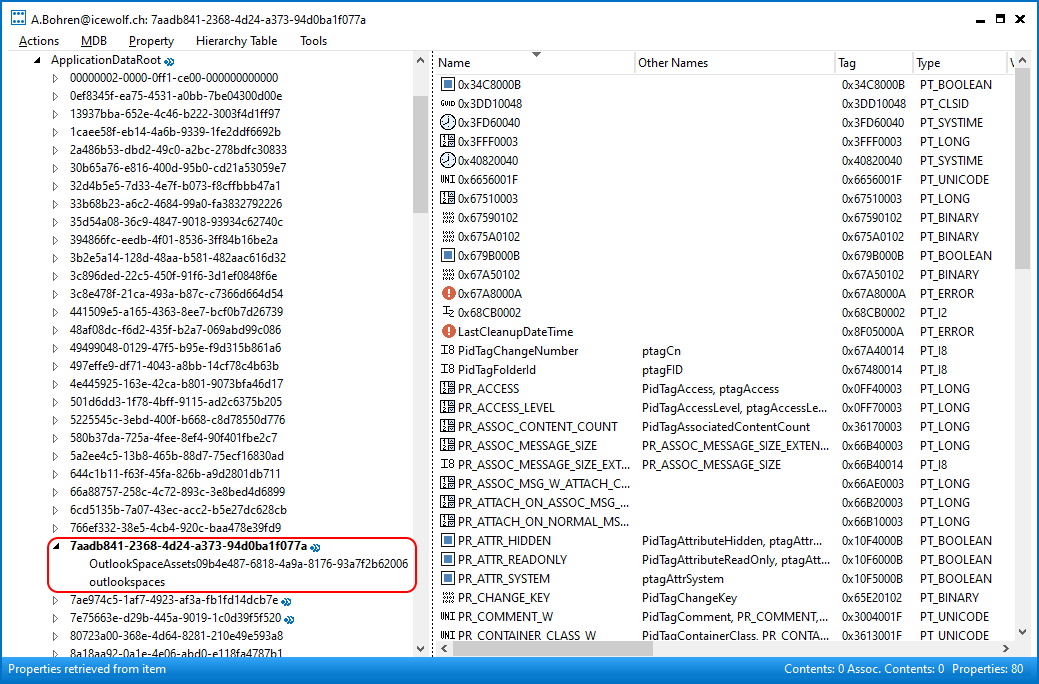 Ich hatte ein Ticket bei Microsoft geöffnet und Fiddlertraces sowie Browser NetworkTraces hochgeladen. Wie man sieht, hatte es in der URL spaces? Url einen 500 HTTP Status vom Backend gegeben.

Nun scheint alles zu funktionieren
Grüsse
Andres Bohren