Azure AD Admin Consent Workflow
Heute habe ich mal den "Admin Consent Request" Workflow ausprobiert.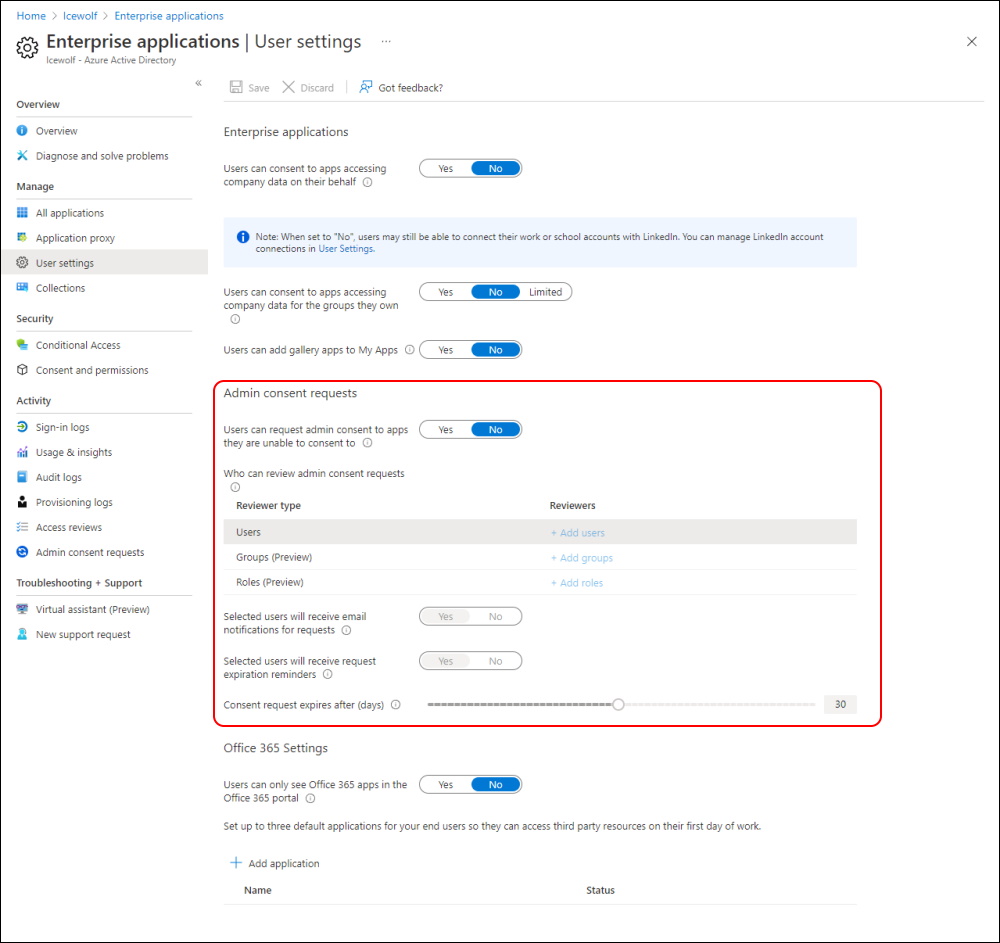 Ich habe die Option "Users can request admin consent to apps they are unable to consent to" auf "Yes" gestellt und dann einen Reviewer ausgewählt.

Wenn der Benutzer nun einen Request macht, bei welchem die User oder Admin Consent notwendig ist, so wird folgender Dialog angezeigt.

Erst mit einem Kommentar geht es weiter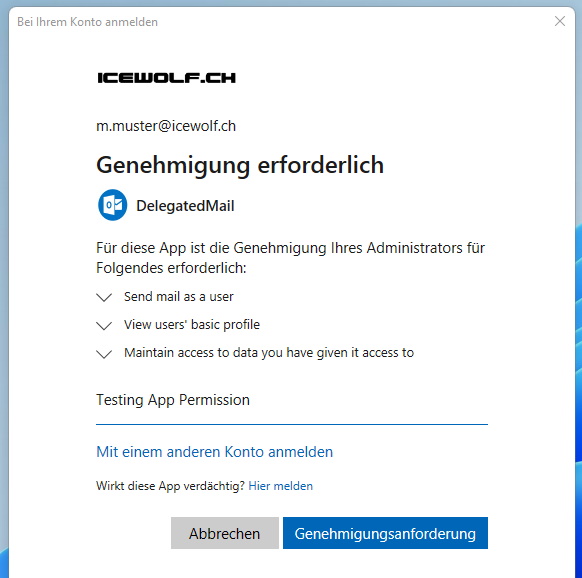 Der Benutzer erhält die Information, dass die Anfrage gesendet wurde

Der eingestellte Reviewer erhält dien Consent request per Mail (Default)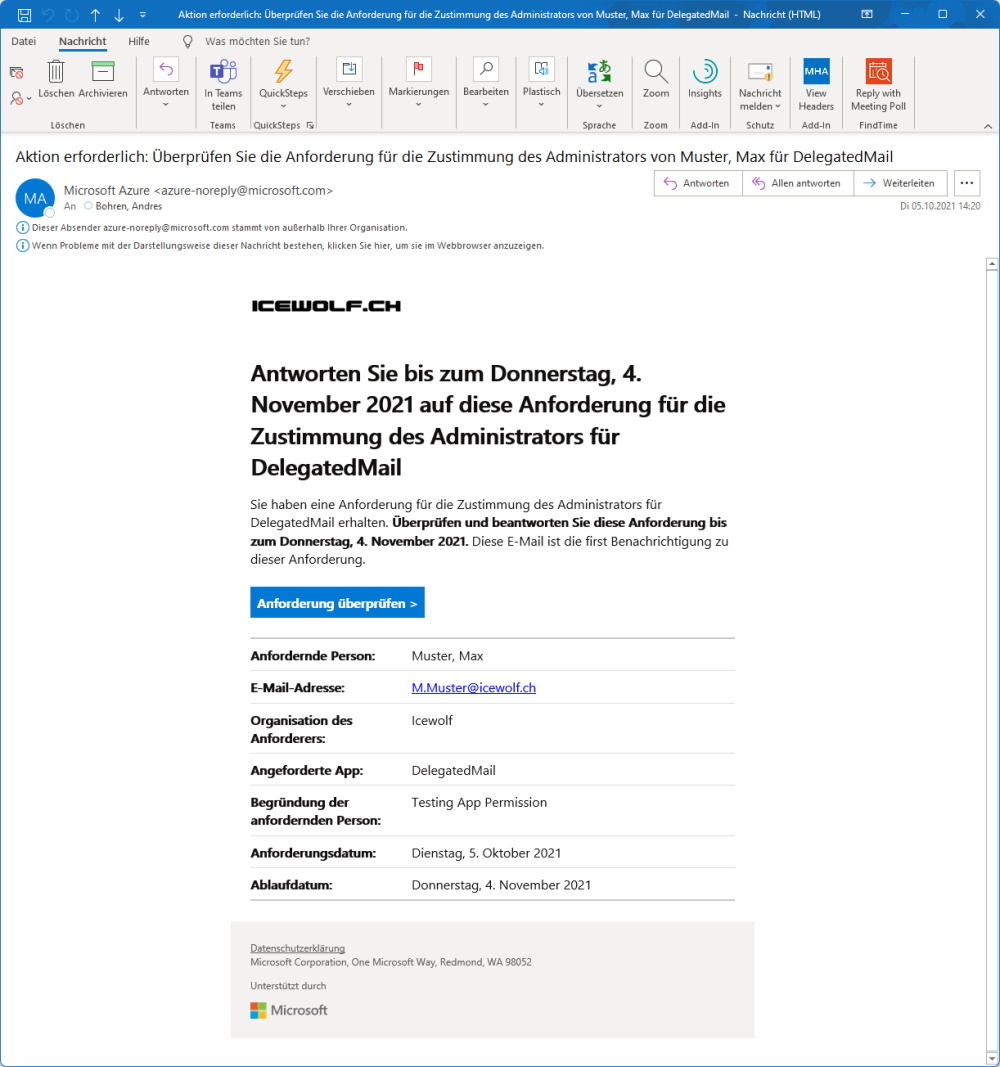 Im Azure AD Admin Portal kann man dann den Request bearbeiten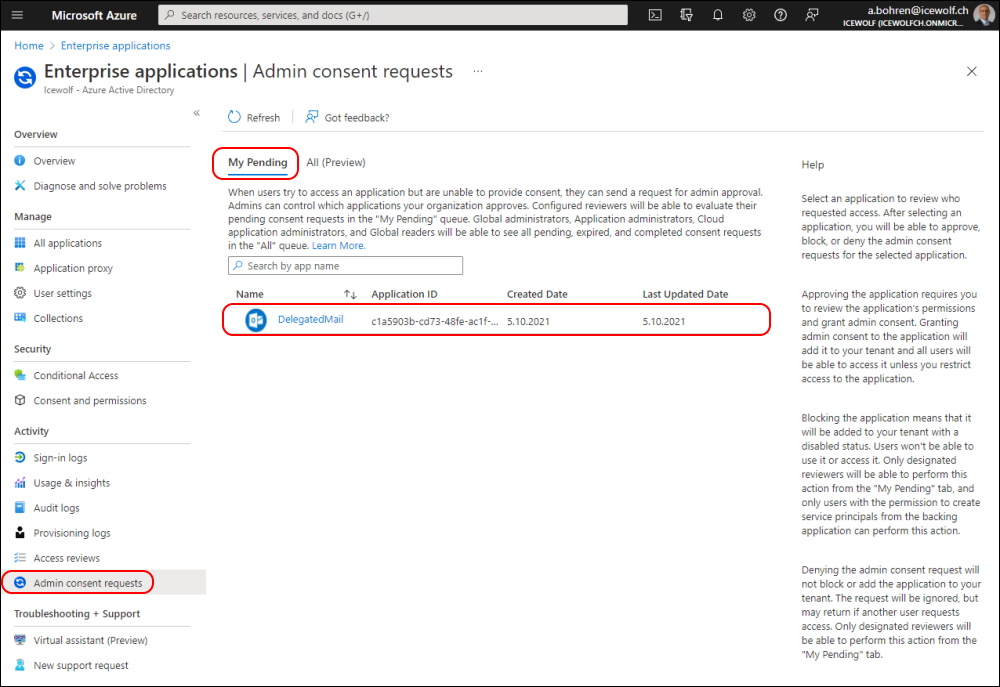 Nun prüft man die Berechtigungen und gibt die Zustimmung (consent)


Dazu muss man sich mit einem Benutzer anmelden, welche über die benötigten Rechte verfügt um Admin Consent zu vergeben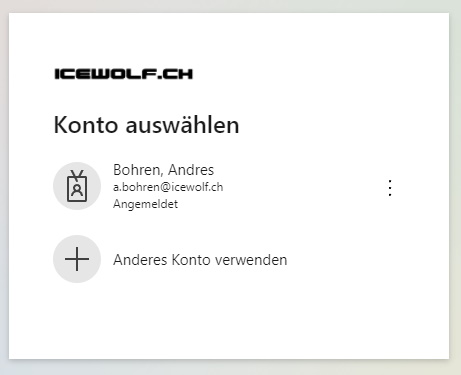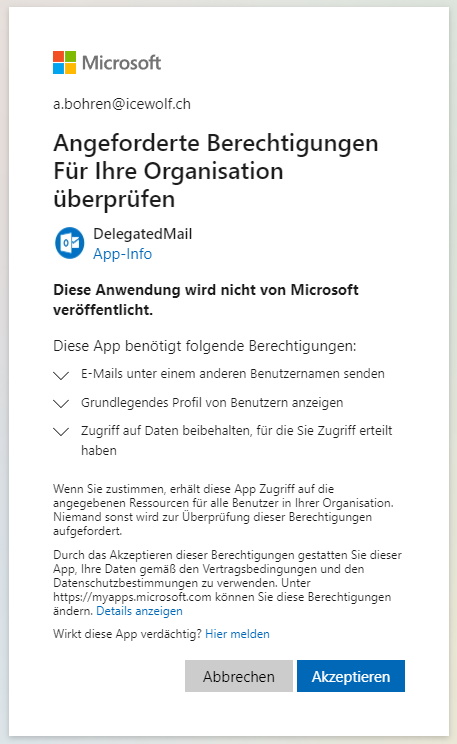 Danach ist der Request unter "My Pending" verschwunden


Man sieht den aber noch unter "All (Preview)"


Unter den Enterprise Applications den Application Type auf "All Applications" stellen und dann nach dem Namen der Applikation suchen.


Unter den "Permissions" -> "User Permissions" sieht man, wer den Zugriff gegeben hat.