Yesterday i received a Mail with an update to the Status of VMware Log4j. Finnaly ESXi and vCenter have received patches.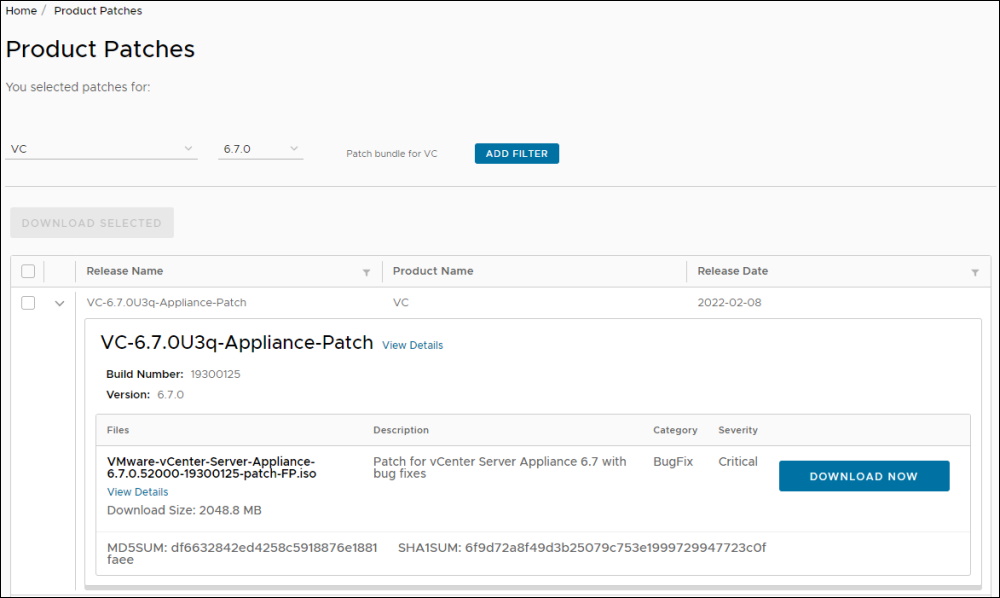 Notice the Version before the Update 6.7.0.51000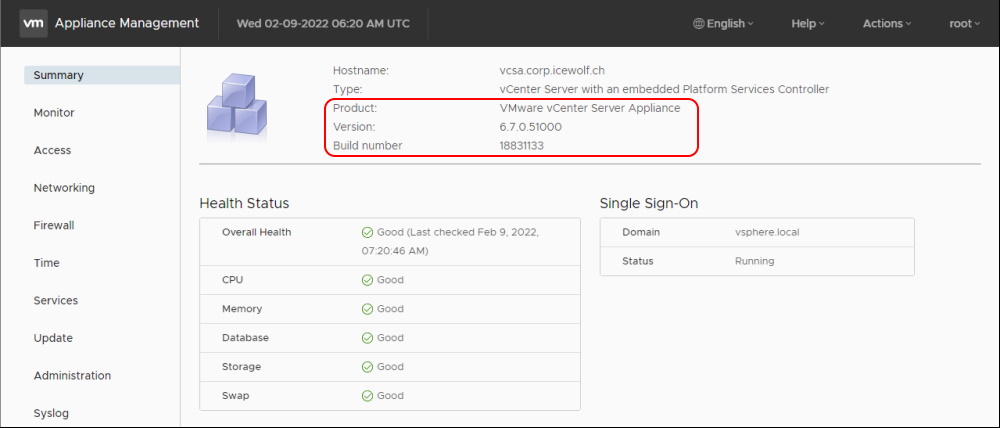 The Update can be installed from the VCSA Appliance Management Portal under "Update"

https://vcsa.corp.icewolf.ch:5480/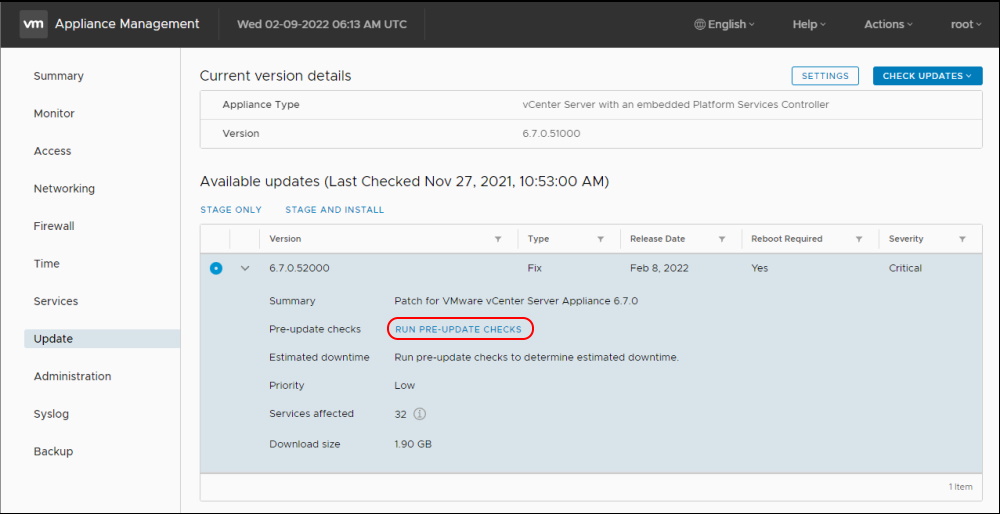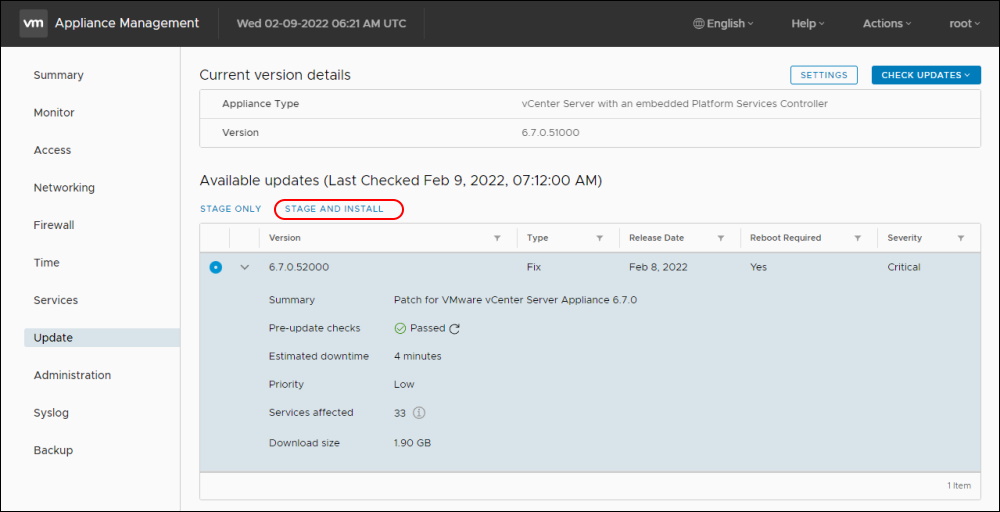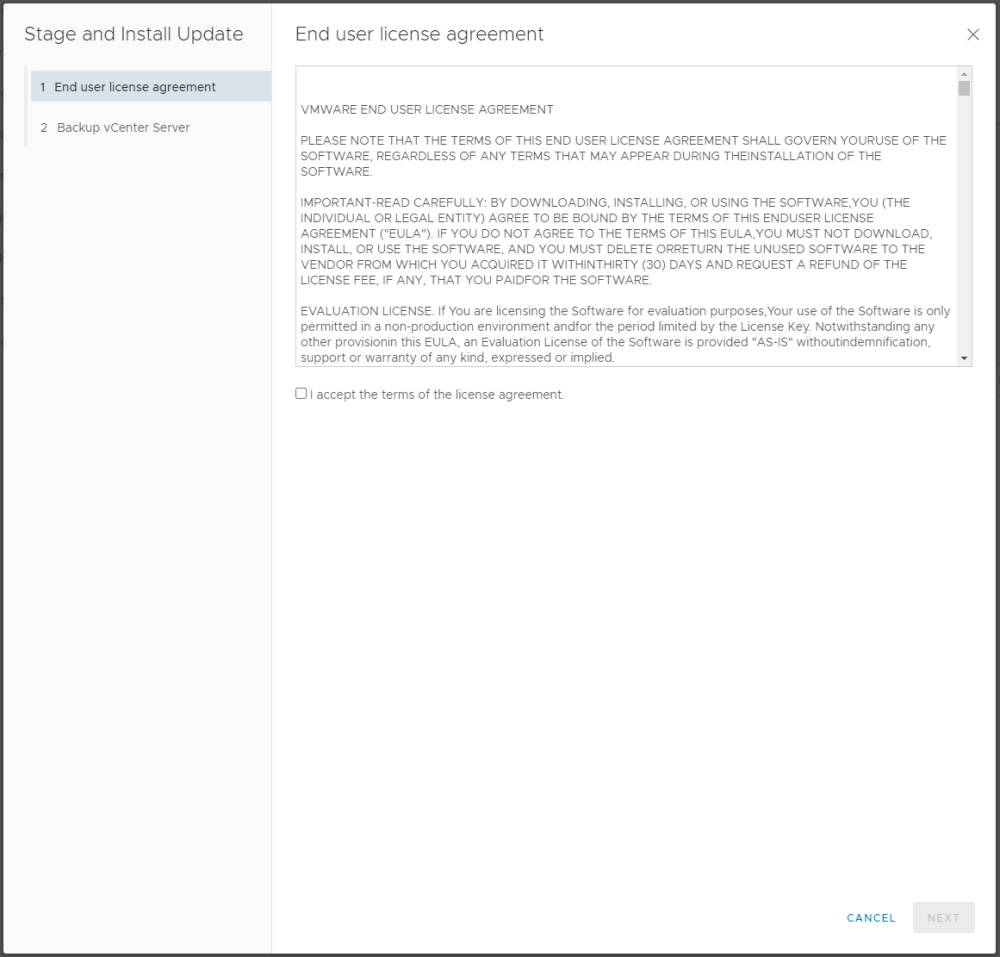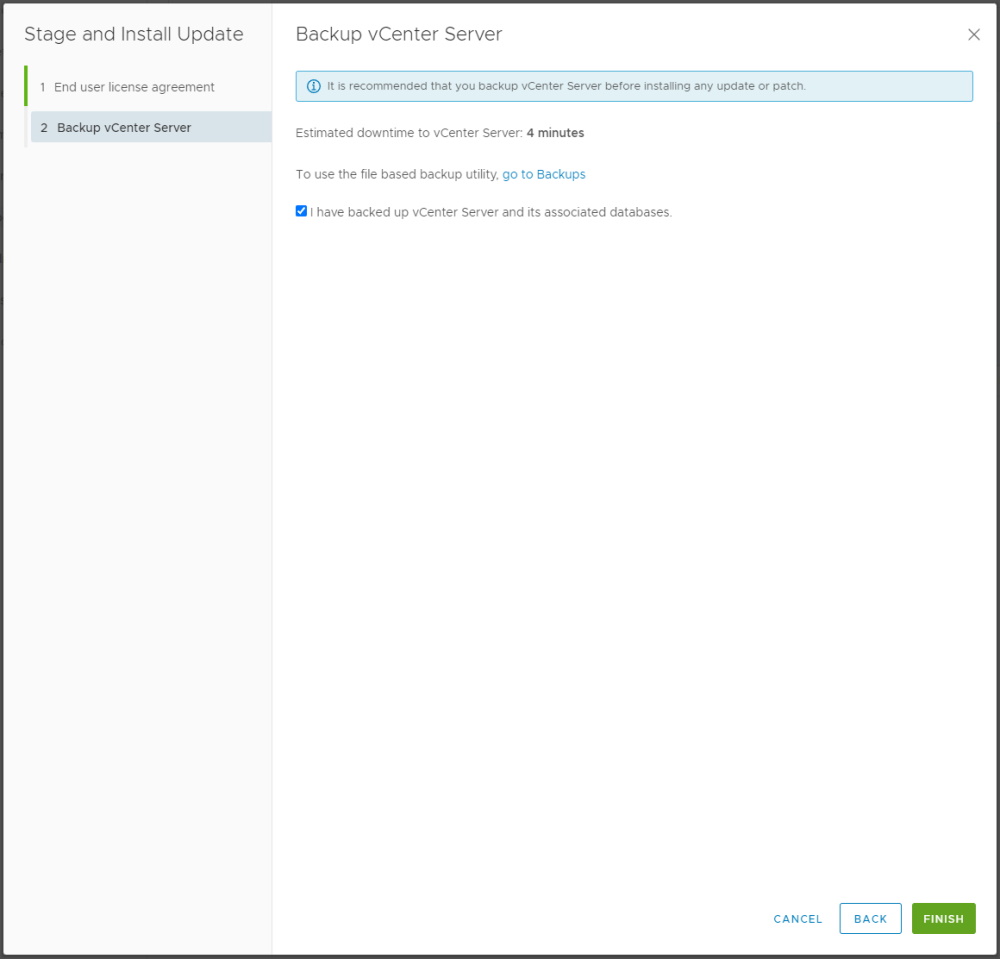 After the Update you have to be patient until the VCSA and the Appliance Management Portal are available again.