MicrosoftTeams PowerShell Module 4.2.0 released
Did you notice, that there is already a new Microsoft Teams PowerShell Module Available?
Microsoft Released 4.2.0 into GA.Two Weeks ago they published 4.1.0.
I like the Fact that they fixed issues. On the other Hand, they might invest a bit more in Quality Control and don't have to release that often.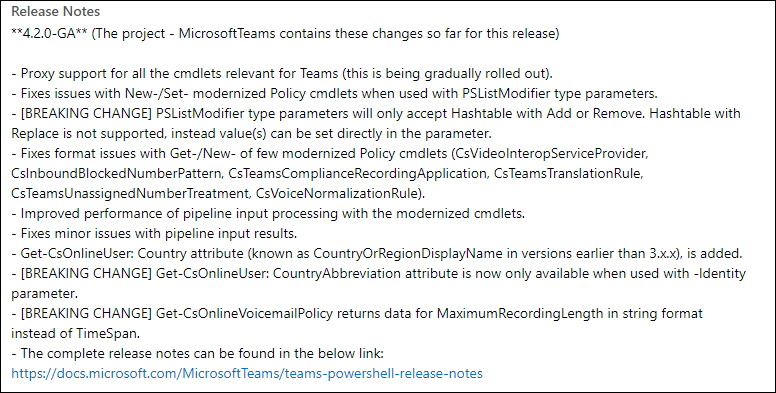 For Installing use "Install-Module". If you want Side-By-Side (Multiple Versions of the Module) then you need to use the "-Force" Parameter

Find-Module MicrosoftTeams
Install-Module MicrosoftTeams -Force
My usual Testpattern

Connect-MicrosoftTeams

Get-Team
Get-CsOnlineUser -Identity a.bohren@icewolf.ch | fl *Ent*,*host*,*voice*, *um*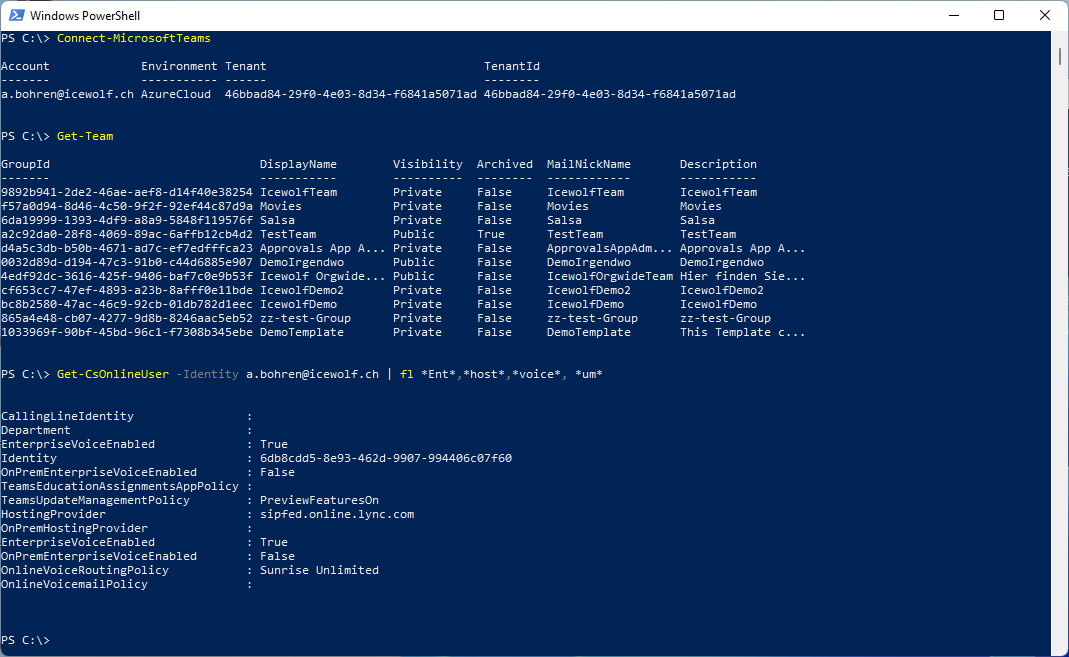 To be honest i am a bit worried about the cadense of theyr releases.
How should we keep up with that especcially in Automation?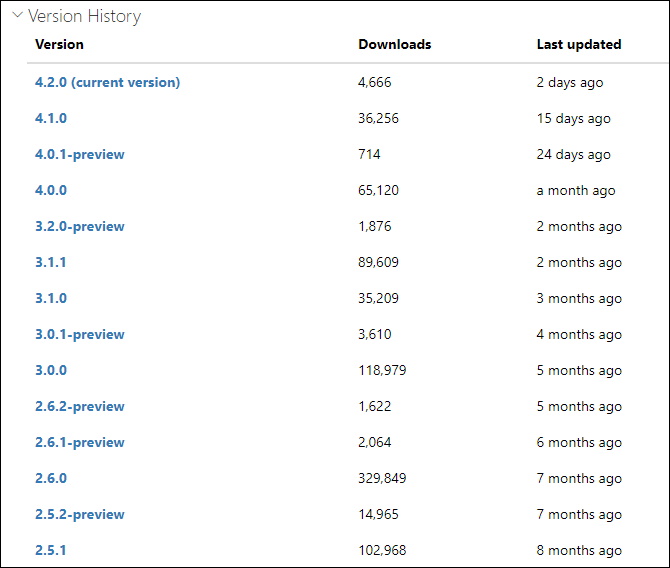 I've also tested to sign-in with Accesstokens and Application Permissions (Not Delegated as in the Connect-MicrosoftTeams) Article - still no luck. Me and some customers are waiting for that since more than a Year!

Connect-MicrosoftTeams