Jabra Direct Update (October 2022)
Today, i Jabra Direct bugged me that there is an update available.
I am okay with a Message that tells me if there is an update. But why would you inform me every hour?

I would not say the Jabra Direct ist that important. Anyway - keeping Software up to date is always a good thing.


Jabra Direct Download

Release notes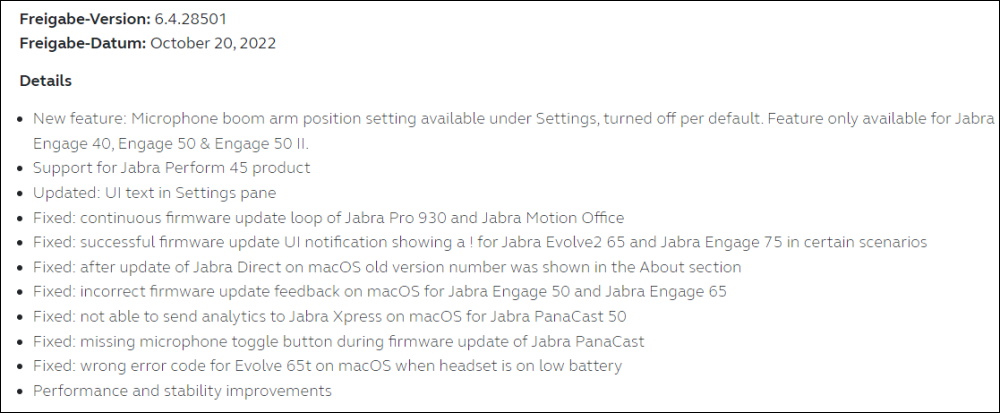 Open Jabra Direct > Updates and hit "Update now"