Enable Two Factor Authentication on GitHub
Hi All,
GitHub recently announced that they will make Two Factor Authentication (2FA) mandatory.

Raising the bar for software security: GitHub 2FA begins March 13

Let's enable that straight away. I've logged into my Github Account. Under "Password and Authnentication" you can enable Multifactor Authentication.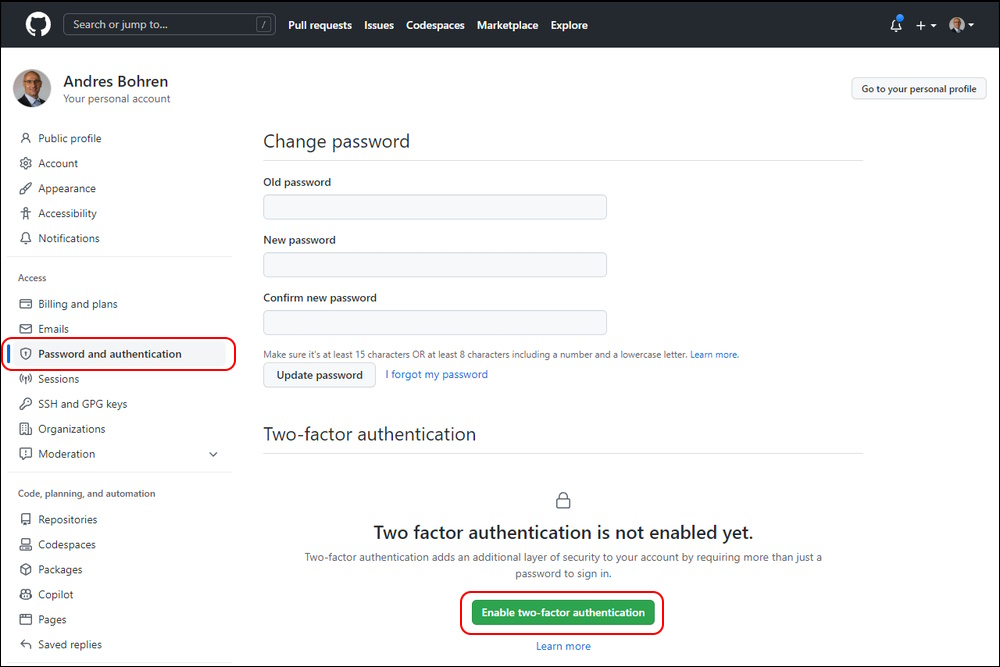 In my Case GitHub Mobile was used to verify my Access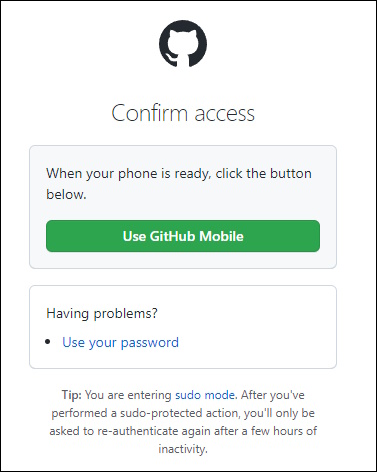 The Website showed a code i had to Enter in the GitHub Mobile App

Now the QR Code showed up and i added an Account in Microsoft Authenticator and verified it with the Code it was showing.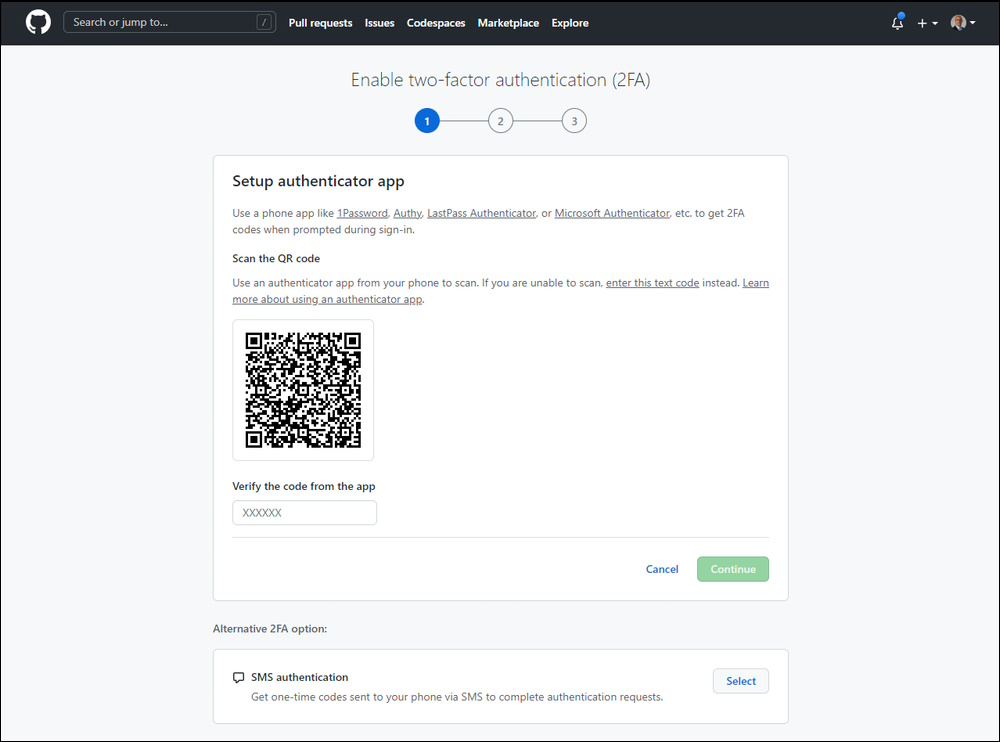 In the second step you receive 16 Recovery Keys. Store them in a safe Place like your Password Manager.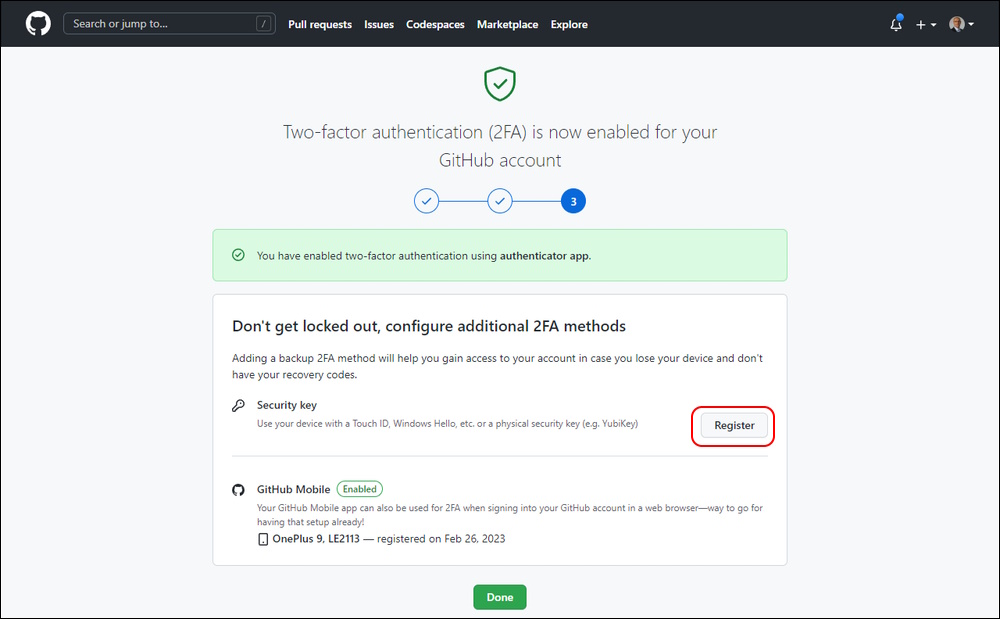 Everything is now set up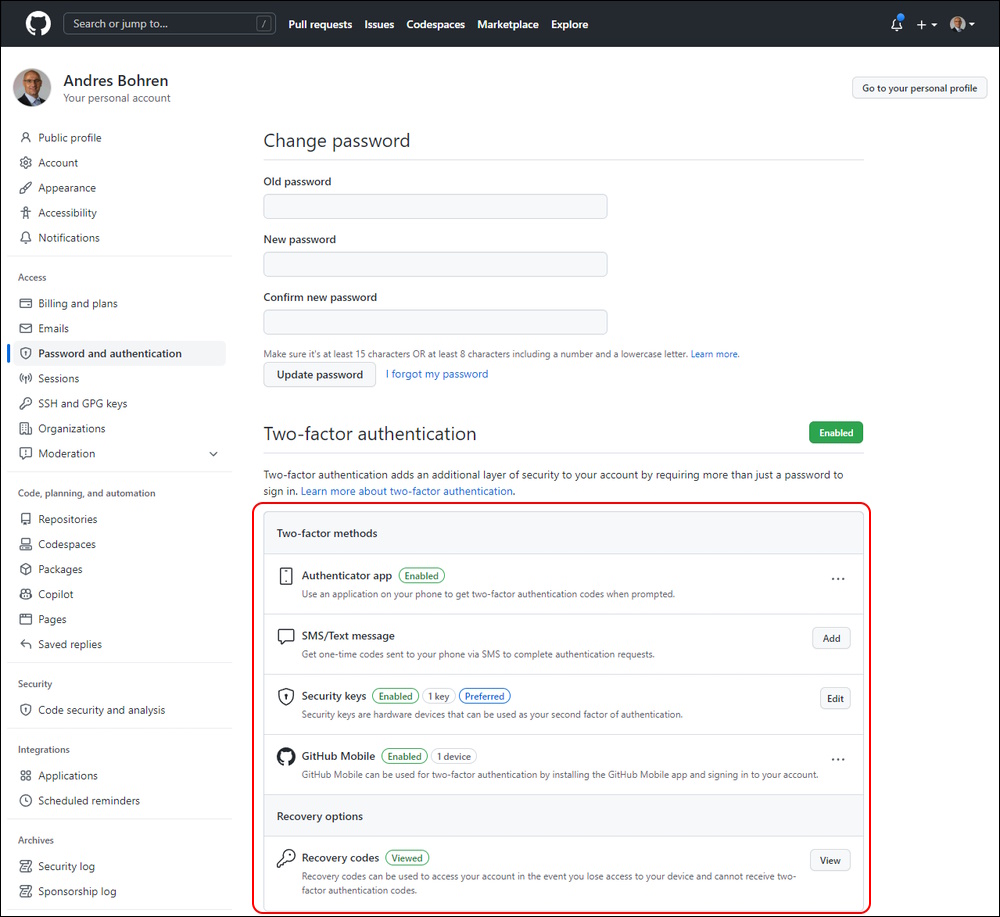 Regards
Andres Bohren