Exchange 2010 Lync Integration
Hallo zusammen,
Wie man Office Communication Server (OCS) im OWA von Exchange 2010 integriert habe ich euch bereits in einem früheren Blog Artikel erklärt.
Nun ist es Zeit das ganze auch mit Lync zu machen.
Konfiguration von Exchange
Das Zertifikat des Hostnamens (und nicht der CAS URL) muss als Zertifikat eingetragen werden.
Get-ExchangeCertificate
Set-OwaVirtualDirectory -Identity "owa (Default Web Site)" -InstantMessagingCertificateThumbprint 758DCAEAD4E309DDC41DFB9966EB0B46F09816CB
Get-OwaVirtualDirectory | fl *instant*

Nach dieser Konfigurationsänderung ist ein iisreset nötig, damit die Änderungen übernommen werden.
Konfiguration Lync
Beim Lync muss ein Trusted Application Server erfasst werden. Am besten geht dies mit dem Topology Builder.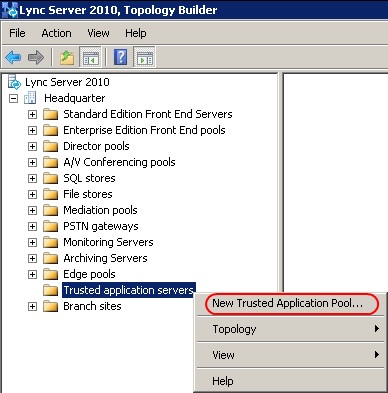 Hostname des CAS Servers angeben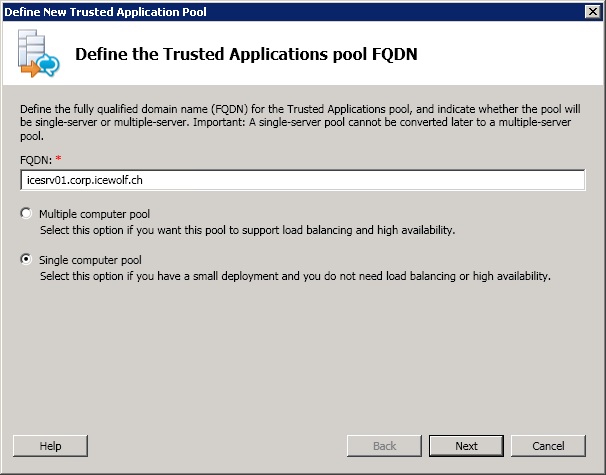 Lync Pool Angeben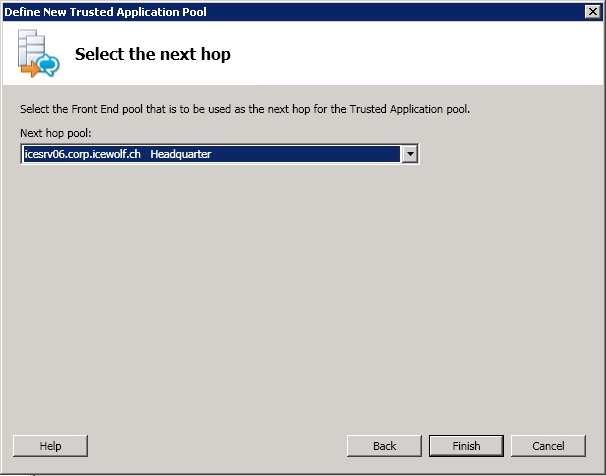 Anschliessend das Häcklein bei "Enable replication of configuration data to this pool" entfernen.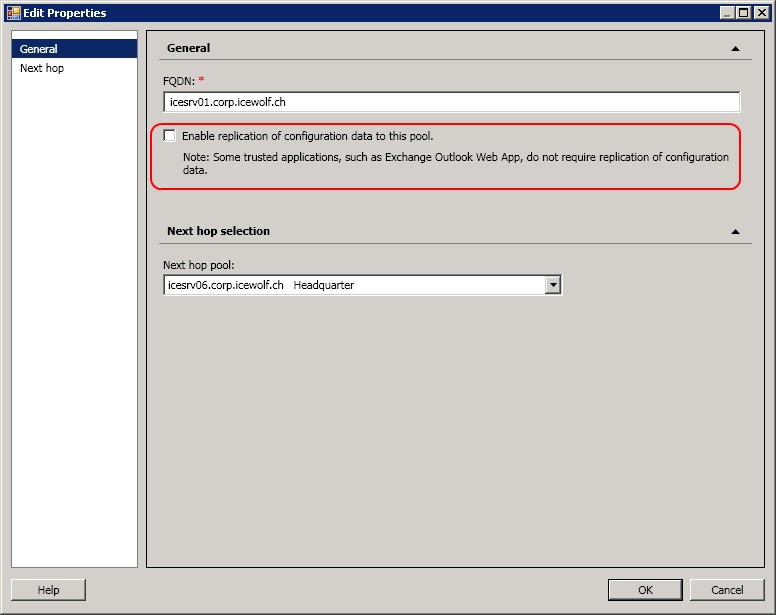 So sieht das dann anschliessend aus.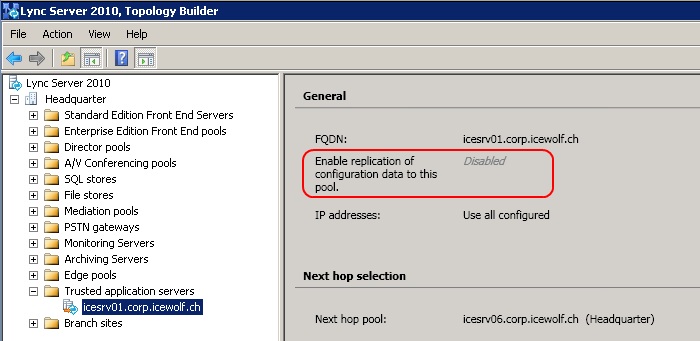 Nun sollte die Topologie publiziert werden.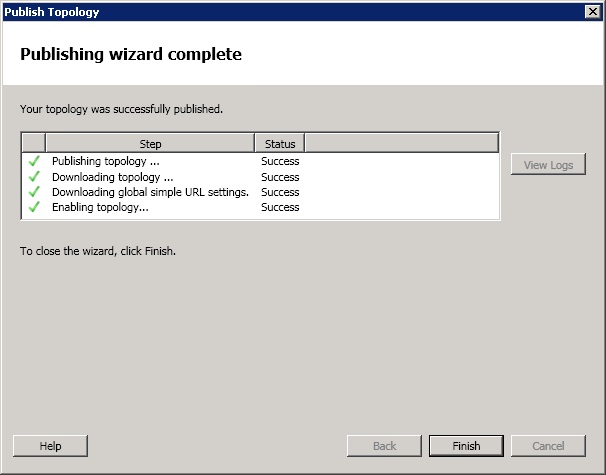 In der Lync Server Management Shell kann der Application Pool überprüft werden. Die Settings "Throttle as Server" und "Treat as Authenticated" sind schon standardmässig gesetzt.
Get-CsTrustedApplicationPool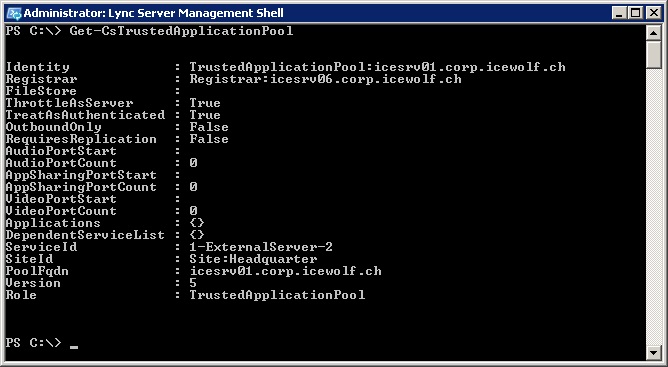 Nun muss noch eine TrustedApplication erstellt werden. Wobei ApplicationID irgend ein Name sein kann und der Port einfach ein freier sein sollte. Danach muss die Topologie mit Enable-CsTopology veröffentlicht werden.
New-CsTrustedApplication -ApplicationId IcewolfOWA -TrustedApplicationPoolFqdn icesrv01.corp.icewolf.ch -Port 4789
Enable-CsTopology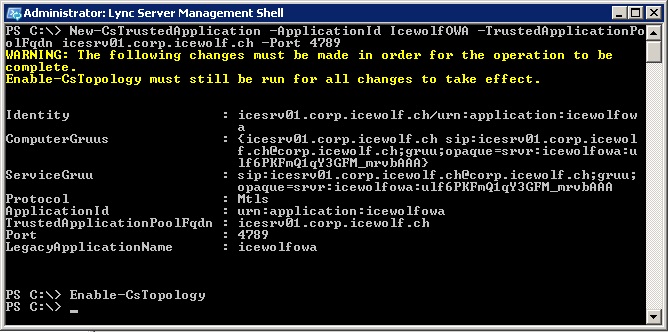 Lync Integration in OWA
In OWA von Exchange 2010 ist nun die Kontaktliste von Lync verfügbar.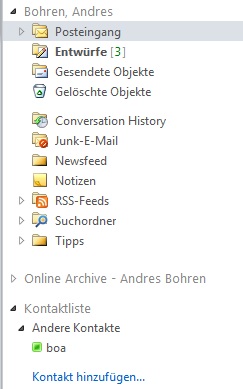 Man kann den IM Status ändern oder sich von IM abmelden.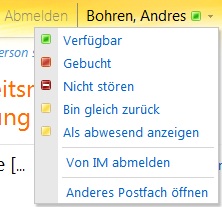 Eine Chatanfrage erscheint in der Titelleiste von OWA

Wird ein Chat angenommen, so wird ein neues Fenster geöffnet - das sieht dann etwa so aus.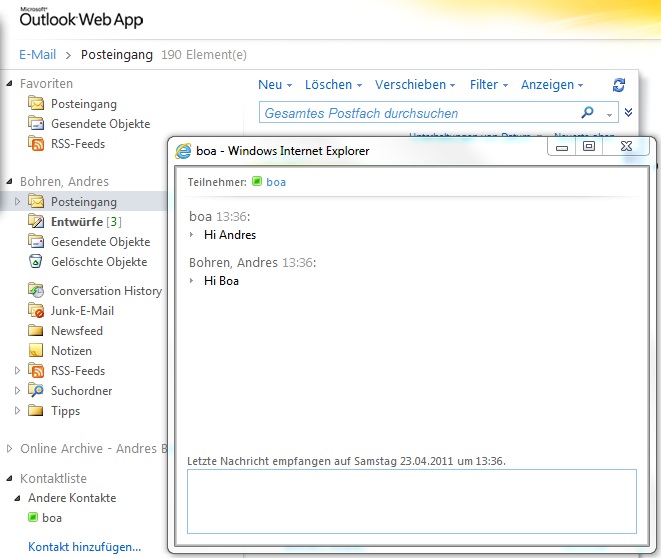 Weitere Informationen:
Grüsse
Andres Bohren