Show Hidden Message and Rules with CDO and MFCMAPI
Hallo zusammen,
Heute zeige ich euch wie man mit CDO und MFCMAPI auf eine Mailbox zugreift. Und zeige euch wo die Exchange Rules und weitere "hidden Messages" abgelegt werden.
Dazu benötigt ihr folgende Tools:
Installation Collaboration Data Objects (CDO)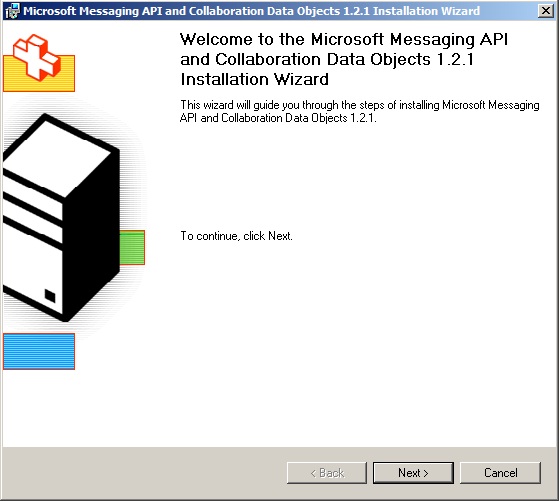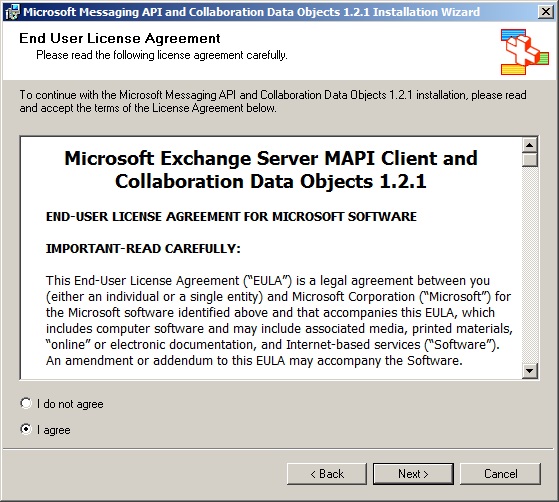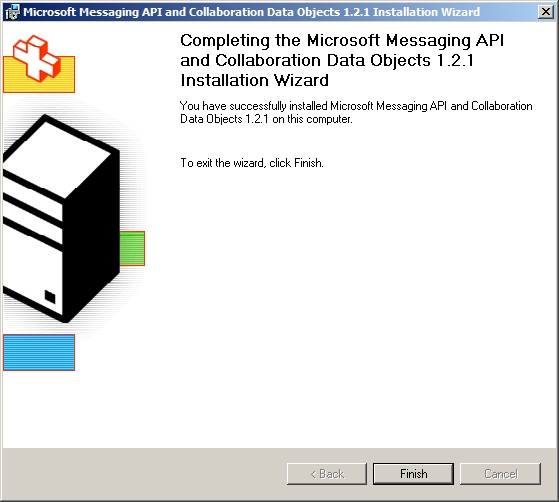 MFCMAPI
Wird die Installation von MAPI CDO vergessen, so kommt beim Session --> Logon eine Fehlermeldung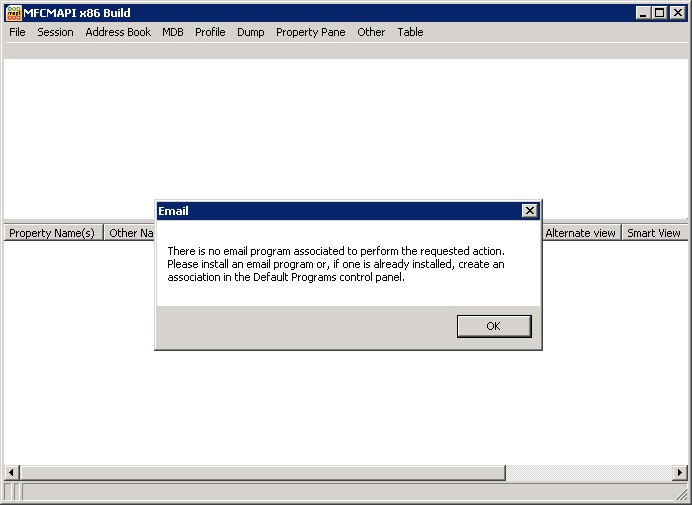 Nach dem entpacken der MFCMAPI kann einfach das mfcmapi.exe gestartet werden.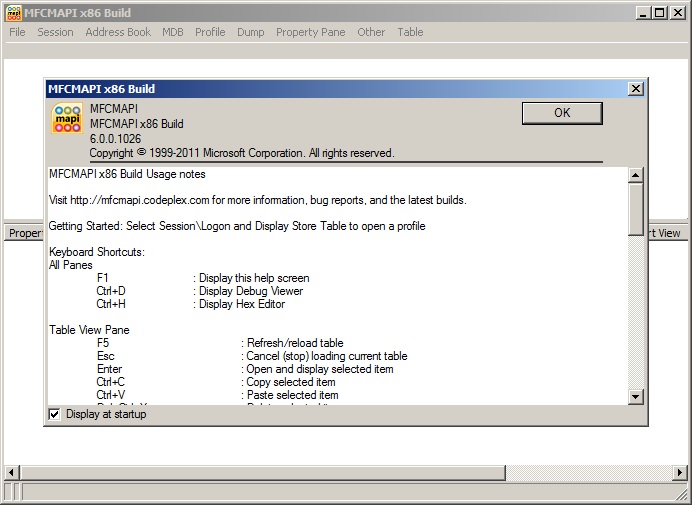 Beim ersten mal muss noch ein MAPI Profil angelegt werden. Profile --> Lauch Profile Wizard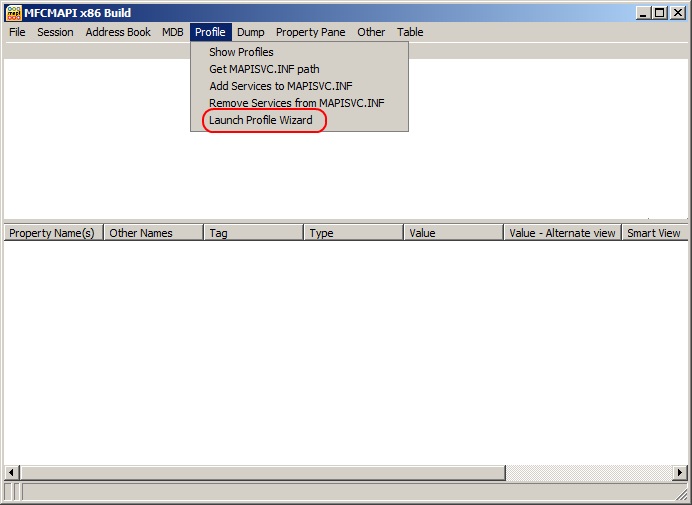 Den folgenden Dialog mit OK bestätigen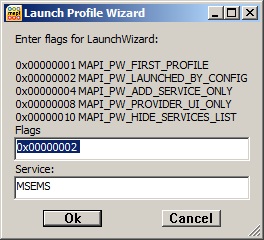 Nun folgt der Wizard zum anlegen eines MAPI Profils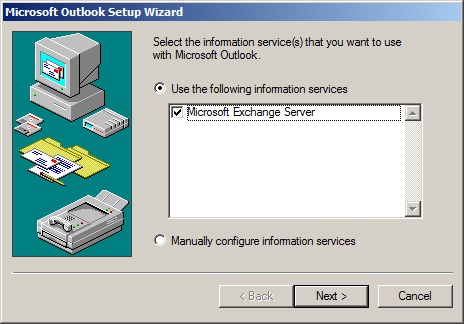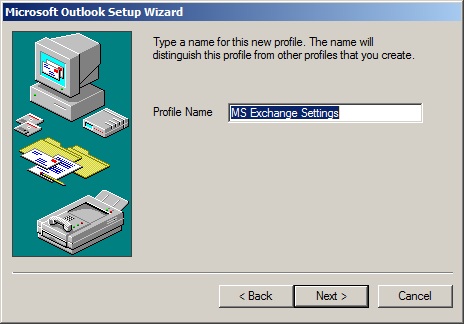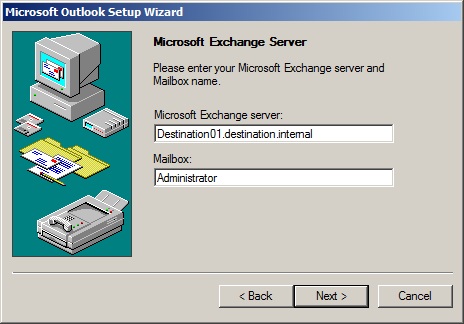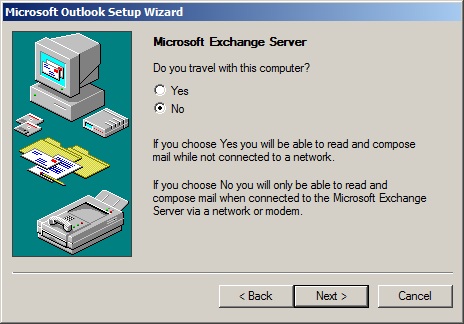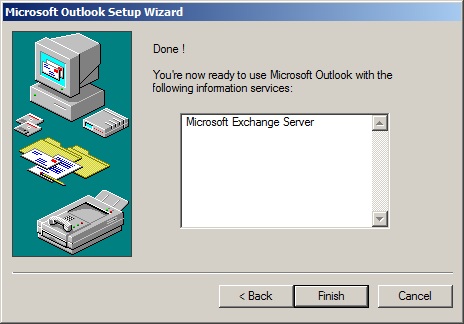 Nun kann man mit Session --> Logon and Display Store Table in die Mailbox einloggen.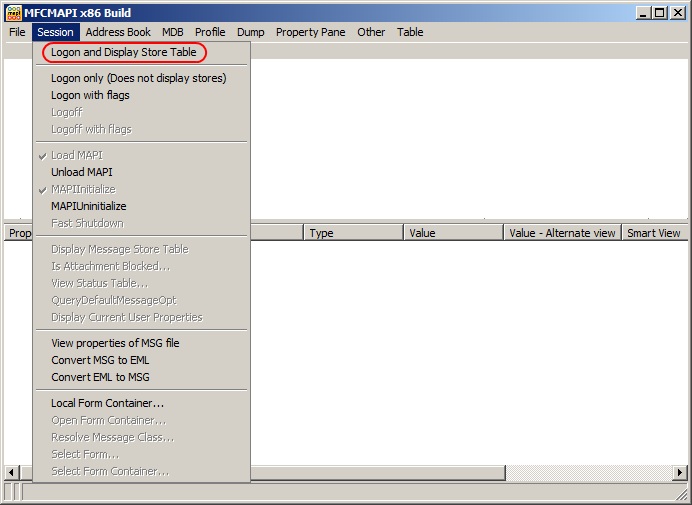 Nun folgt die auswahl des zuvor angelegten MAPI Profils.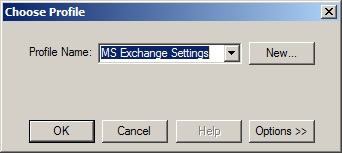 Das sieht dann etwa so aus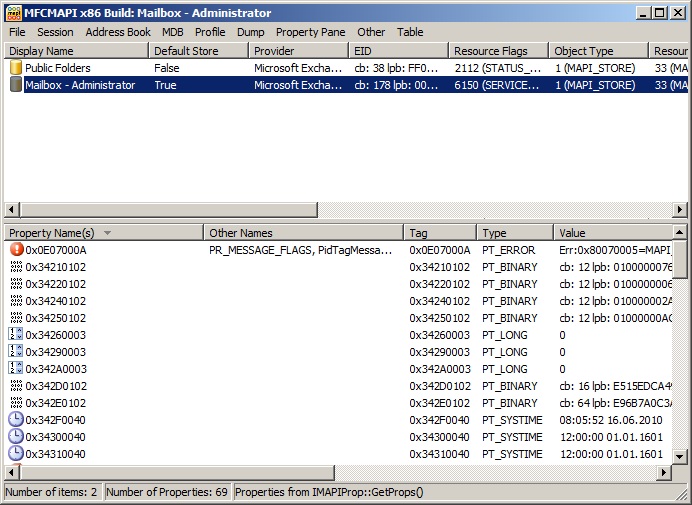 Durch doppelklick auf der Mailbox erscheint der Mailbox Inhalt. Man beachte hier die Folder "Recoverable Items". Es sei mir hier der Verweis auf *Single Item Recovery" erlaubt.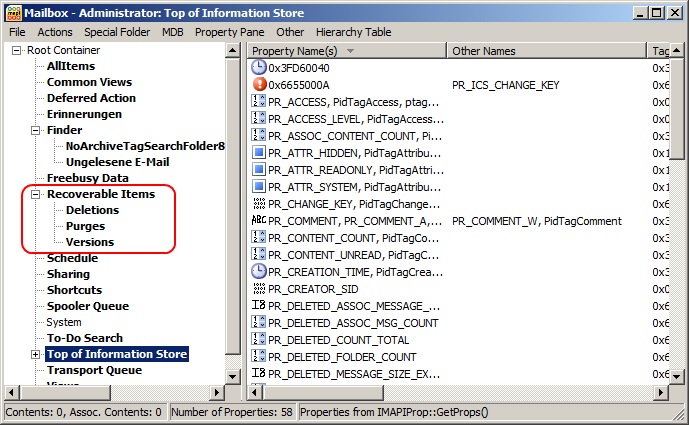 Nun den Folder Posteingang oder Inbox im Folder "Top of Information Store" markieren...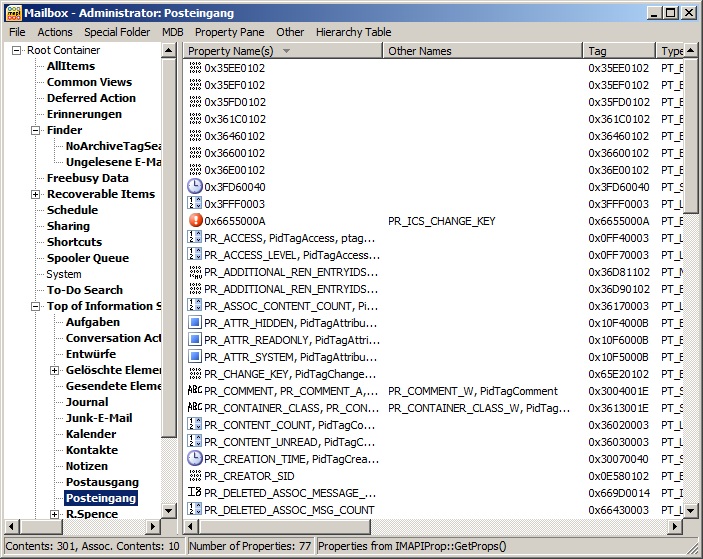 Und im Menü Actions --> Open Assiatet Contents Table auswählen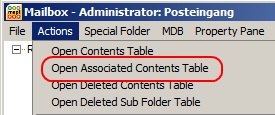 Hier werden dann die "hidden Messages" abgelegt. Am besten man scroppt nach hinten bis zur spalte "Message Class" und sortiert nach dieser Spalte. Man beachte, dass nur ein Objekt mit IPM.Rule.Message besteht.
Nun füge ich über OWA eine weitere Regel hinzu.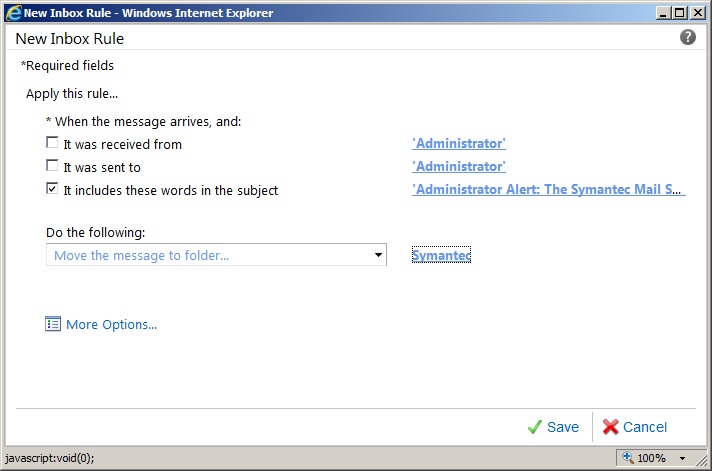 Und mache einen Refresh der Ansicht - et voila - ein weiteres Objekt der Klasse IPM.Rule.Message ist vorhanden.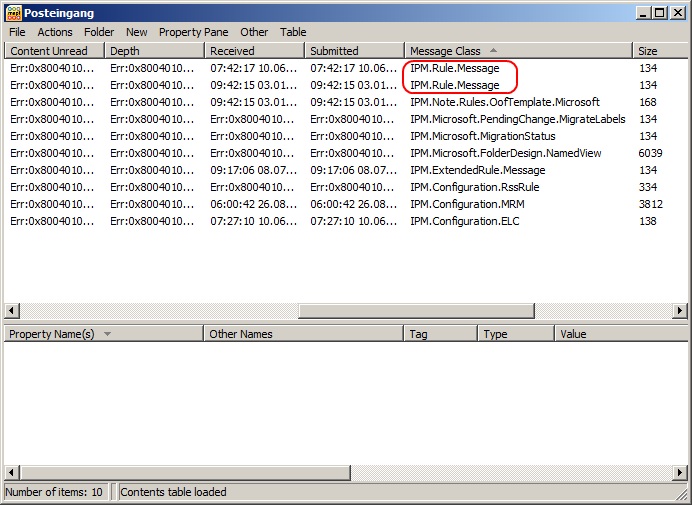 Grüsse
Andres Bohren