Hallo zusammen,
Wie löscht man eigentlich den Cache auf dem TMG 2010? Da gibt es zwei Möglichkeiten....
Löschen des Cache Files
Wie das geht - ist unter folgender URL erklärt: http://technet.microsoft.com/en-us/library/cc984478.aspx
net stop fwsrv to stop the Microsoft Firewall service
Navigate to the Urlcache folder, and locate the file with the .cdat extension
Delete the .cdat file
net start fwsrv to restart the Microsoft Firewall service
Benutzung von CacheDir
Mit dem CacheDir.exe kann man einzelne Einträge aus dem Cache entfernen. Das Tool kann unter folgender URL heruntergeladen werden: http://www.microsoft.com/en-us/download/details.aspx?id=11183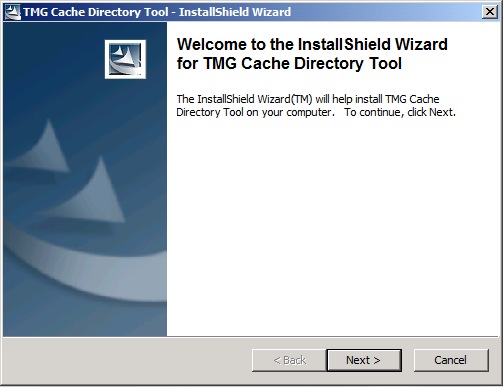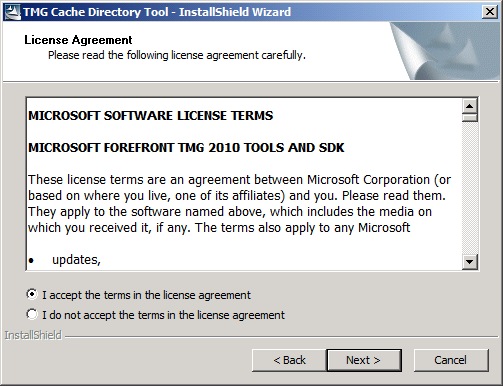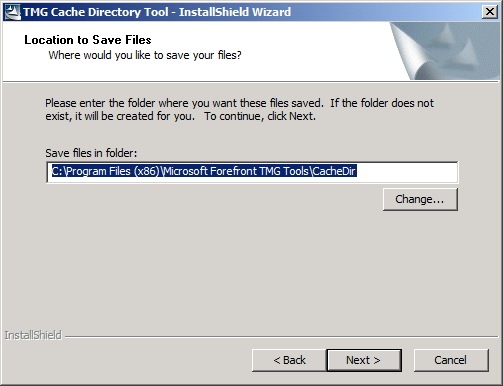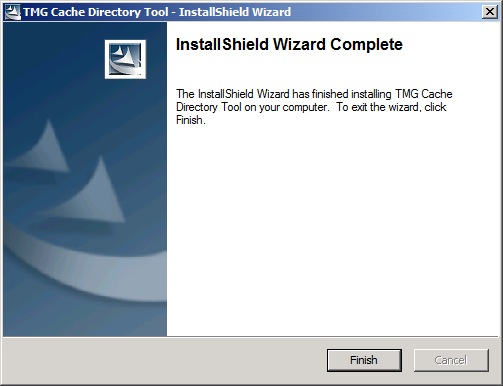 Man muss hier einfach das CacheDir.exe in den TMG Ordner kopieren C:\Program Files\Microsoft Forefront Threat Management Gateway - schade dass nicht beim Setup bereits das korrekte Verzeichnis ausgewählt wird.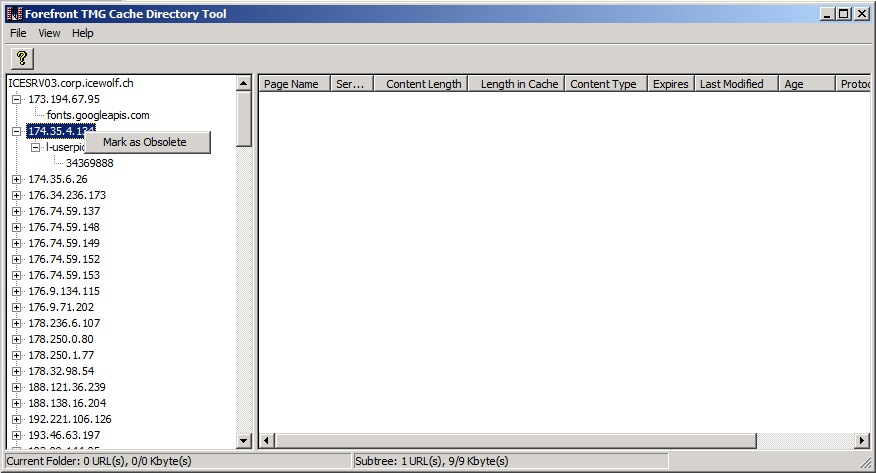 Grüsse
Andres Bohren