Hallo zusammen,
Gestern habe ich euch gezeigt, wie man im Exchange ein RBAC Rolle macht, um Active Directory Pictures ins AD zu laden. In diesem Artikel zeige ich euch, welche Einstellungen man für das Bild im Lync Client setzen kann.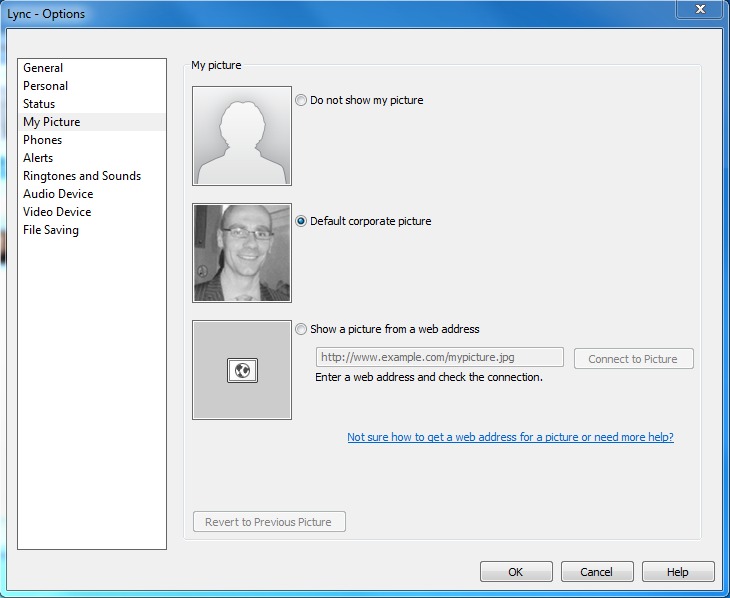 Ob auch eigene Fotos hinaufgeladen werden können, kann in der ClientPolicy definiert werden.
Get-CsClientPolicy -Identity Global | fl name, identity, DisplayPhoto

Set-CsClientPolicy http://technet.microsoft.com/en-us/library/gg398300(v=ocs.14).aspx 
| | |
| --- | --- |
| Setting | Description |
| NoPhoto | Photos are not displayed in Lync 2010 |
| PhotosFromADOnly | Only photos that have been published in AD can be displayed |
| AllPhotos | Either Active Directory photos or custom photos can be displayed |
Set-CsClientPolicy -Identity Global -DisplayPhoto PhotosFromADOnly

Nach dem ändern der Client Policy muss sich der Benutzer einmal ausloggen und wieder einloggen, damit die neue Lync Client Policy angewendet wird.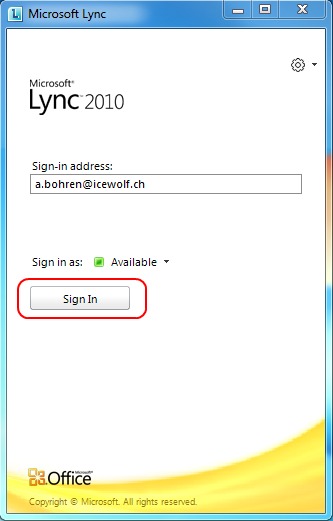 Nun kann der Benutzer kein eigenes Foto mehr auswählen. Es ist leider nicht möglich die Option "Do not show my picture" auszublenden. Weder über die Lync ClientPolicy noch über eine Group Policy.
Grüsse
Andres