Using Powershell to access Twitter REST API
Hallo zusammen,
Nachdem ich mir nun die Grundlagen von REST beigebracht habe, wollte ich nun das REST API von Twitter ausprobieren.
Als erstes muss man in seinem Twitter Account die Mobilnummer registrieren
Und danach den Verifikationscode welcher per SMS versendet wird eingeben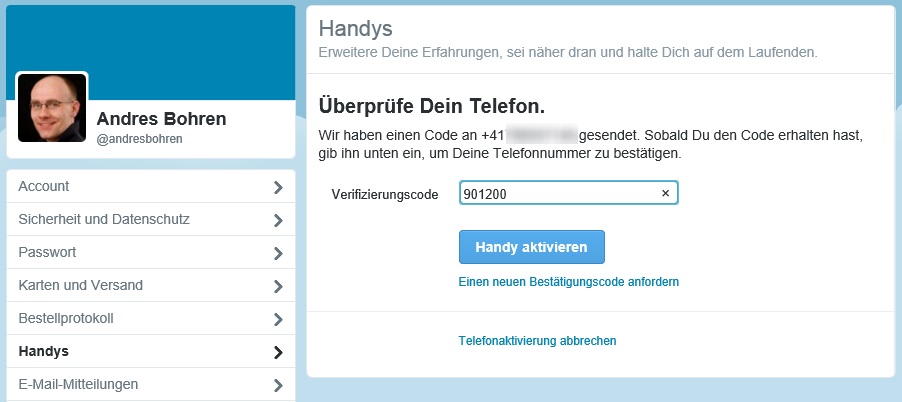 Nun muss eine neue Applikation erstellt werden
https://apps.twitter.com/app/new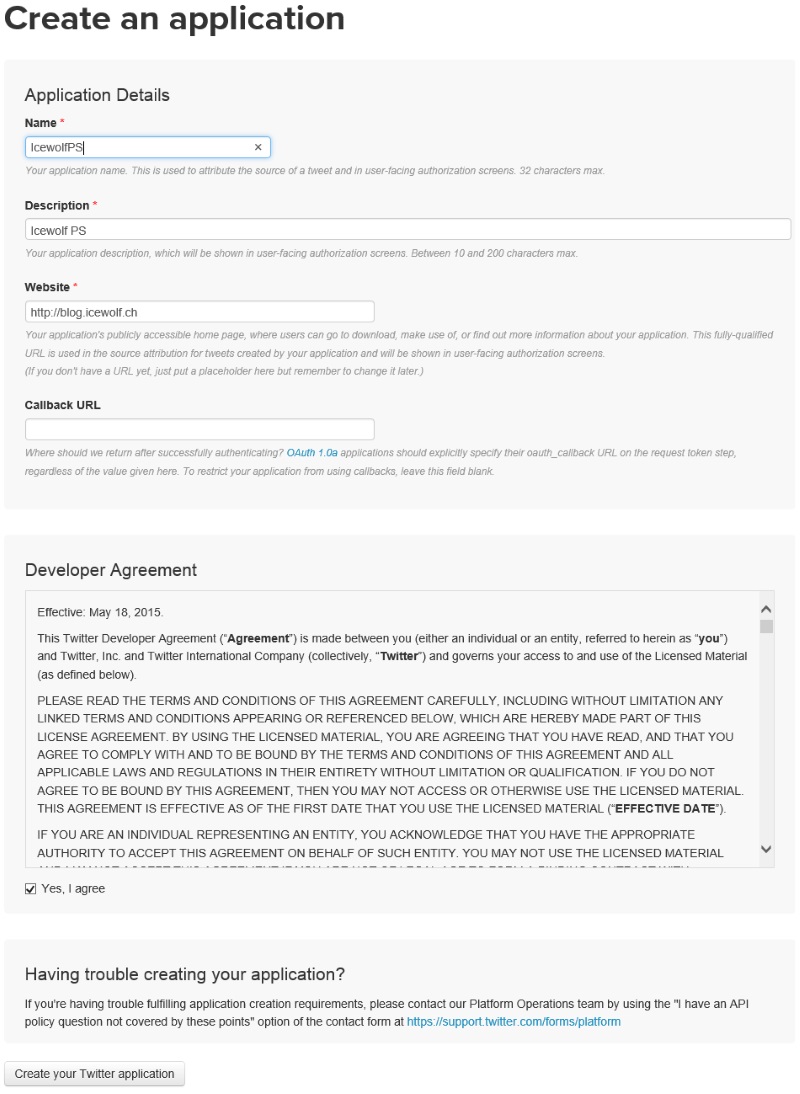 Läuft alles glatt, so wird eine neue Applikation angelegt. Die Details, welche ich benötige sind unter "manage keys and access tokens" versteckt.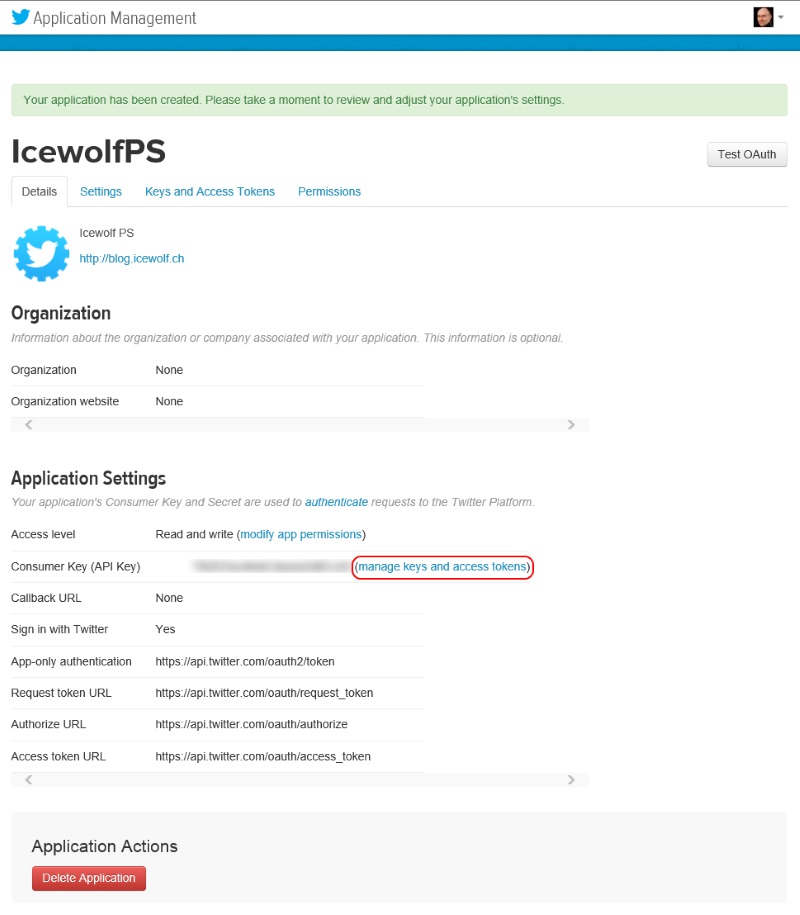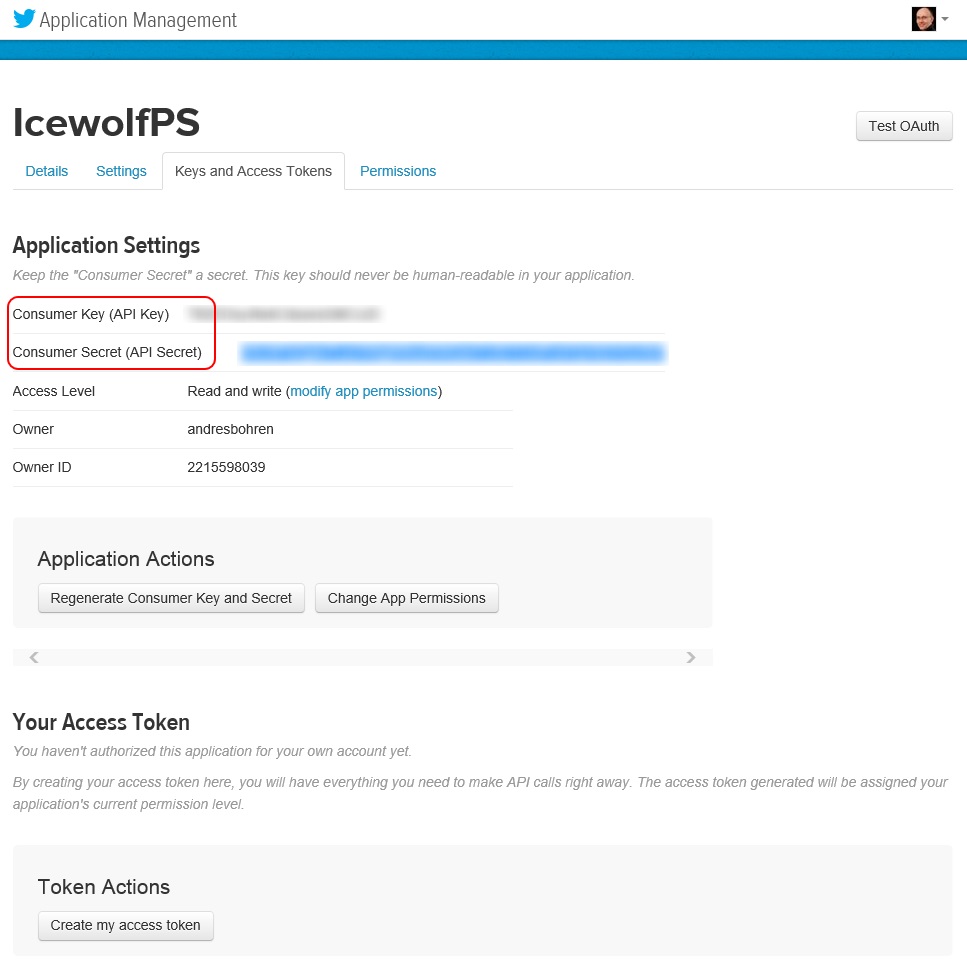 Um eine Anmeldung zu machen, muss man sich erst einen Access Token holen.
Wie das geht ist hier beschrieben: https://dev.twitter.com/oauth/application-only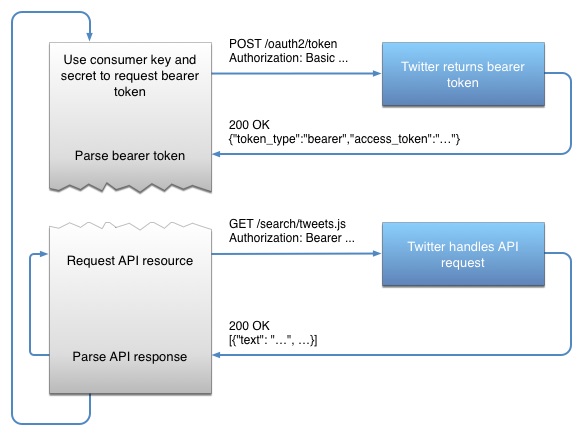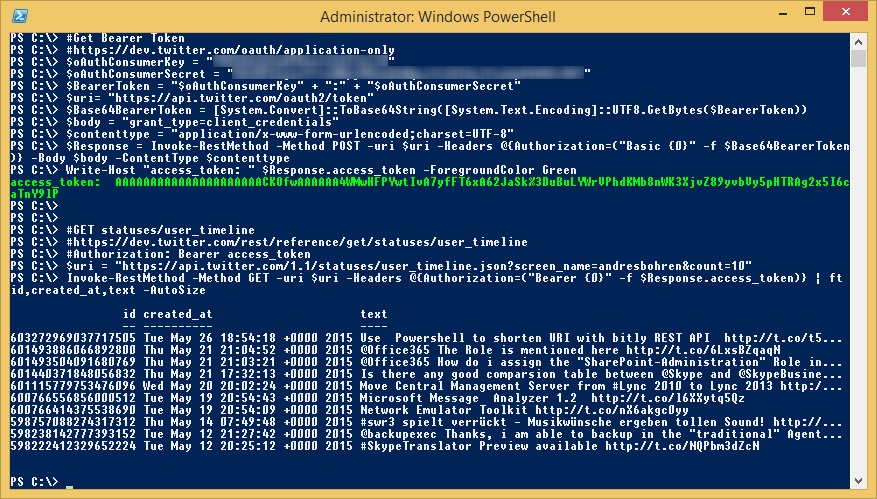 Und so sieht der Powershell Code dazu aus
#Get Bearer Token
#https://dev.twitter.com/oauth/application-only
$oAuthConsumerKey = "ConsumerKey"
$oAuthConsumerSecret = "ConsumerSecret"
$BearerToken = "$oAuthConsumerKey" + ":" + "$oAuthConsumerSecret"
$uri= "https://api.twitter.com/oauth2/token"
$Base64BearerToken = [System.Convert]::ToBase64String([System.Text.Encoding]::UTF8.GetBytes($BearerToken))
$body = "grant_type=client_credentials"
$contenttype = "application/x-www-form-urlencoded;charset=UTF-8"
$Response = Invoke-RestMethod -Method POST -uri $uri -Headers @{Authorization=("Basic {0}" -f $Base64BearerToken)} -Body $body -ContentType $contenttype
Write-Host "access_token: " $Response.access_token -ForegroundColor Green

#GET statuses/user_timeline
#https://dev.twitter.com/rest/reference/get/statuses/user_timeline
#Authorization: Bearer access_token
$uri = "https://api.twitter.com/1.1/statuses/user_timeline.json?screen_name=andresbohren&count=10"
Invoke-RestMethod -Method GET -uri $uri -Headers @{Authorization=("Bearer {0}" -f $Response.access_token)} | ft id,created_at,text -AutoSize
Ihr könnt mir nun auch auf Twitter folgen
Grüsse
Andres Bohren