Skype for Business for Mac Preview 16.0.2346
Hallo zusammen,
Vor zwei Tagen wurde die Version 16.0.2346 vom Skype for Business for Mac veröffentlicht.
Release Notes - Skype for Business for Mac Preview
https://support.office.com/en-us/article/Release-Notes-Skype-for-Business-for-Mac-Preview-30c807be-28b4-47e5-91eb-7f7e200901f6?ui=en-US&rs=en-US&ad=US
Neue Features
Contact list: users can search, add, and remove contacts.
Non-meeting chat: start chat with contacts in the contact list. Chat now has timestamp an presence information.
Conversation history.
Peer-to-Peer audio and video.
Group video calling.
Beim starten von Skype for Business wird man darauf hingewiesen, dass eine neue Version verfügbar ist.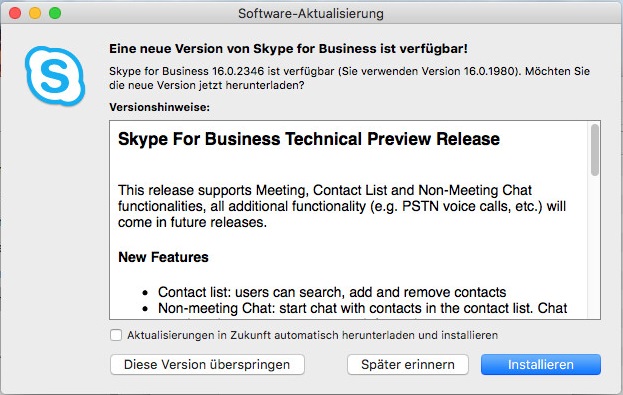 Nun kann man auch Kontakte suchen und mit ihnen Chatten und Audio & Videoanrufe tätigen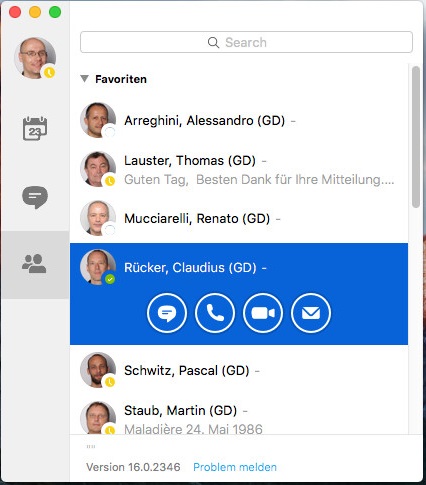 Schade, dass die Chats nicht wie beim Windows Client in einem Tabbed View dargestellt werden.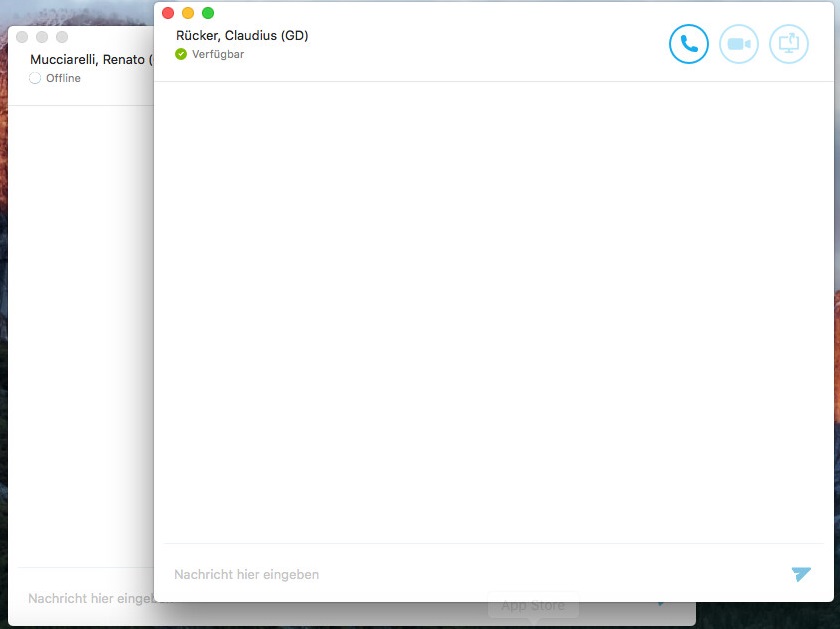 Die Meldung beim Verlassen eines Chats finde ich auch noch nicht so ideal. Da ich hier einen Chat mit nur einer Person geführt habe.

Grüsse
Andres Bohren