Exchange Online Outlook on the Web new navigation is rolling out
Hallo zusammen,
In Outlook on the Web wird der Ort der Module (Mail, Kalender, Personen, To-do) geändert.
In der Microsoft 365 Roadmap hat das die ID 70628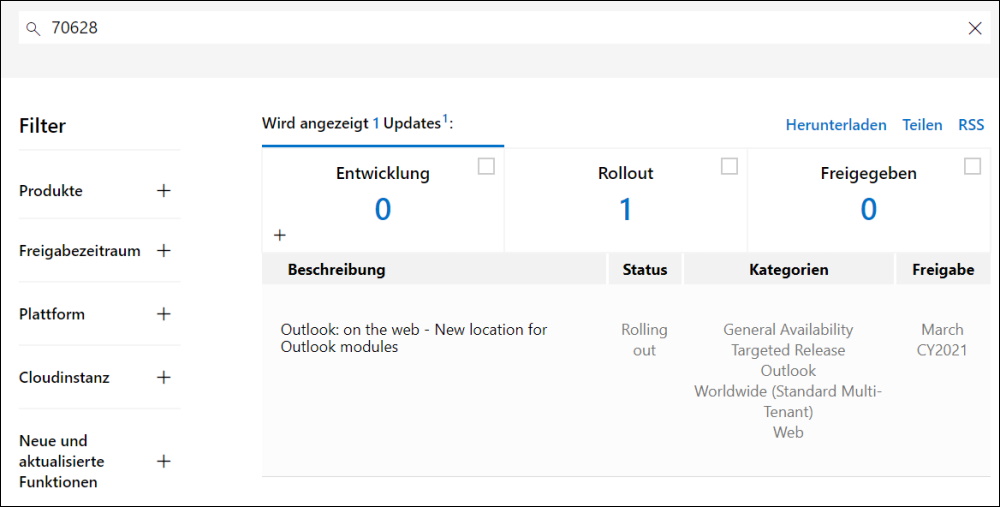 Das ist die "alte" Ansicht. Die Auswahl der Module befindet sich ganz unten.

Neu ist die Auswahl der Module auf der linken Seite und deutlich erweitert.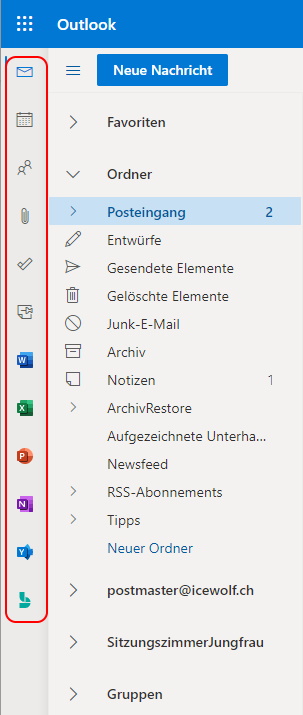 Grüsse
Andres Bohren