M365 Admin Portal - Idle session timeout (Preview)
There is a new Setting in M365 Admin Portal called "Idle session timeout" - which is in Preview. This setting is currently supported by the following Web Apps - more apps are expected to come.

Outlook Web App

OneDrive for Business

SharePoint Online (SPO)

Office.com and other start pages

Office (Word, Excel, PowerPoint) on the web

Microsoft 365 Admin Center
Idle timeouts are Tenant wide settings and can't be targeted like Conditional Access Policies.

Idle session timeout for Microsoft 365 (Public preview)

You can find the Setting in your thenant here

I've set it to 24 Hours and will check the next days how it does work for me.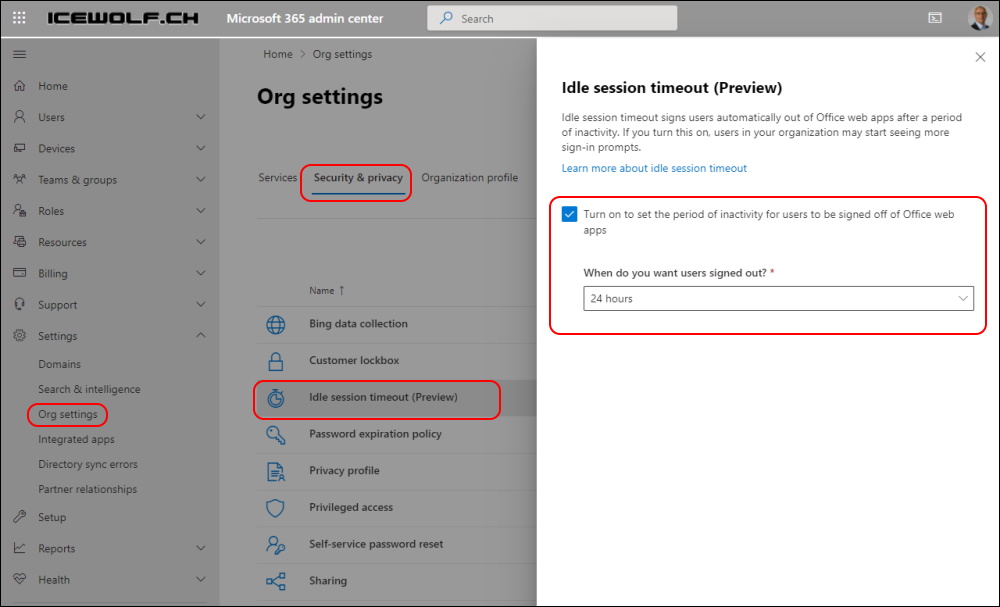 For the User it will look like this