M365 group-based License (step-by-step)
Most Organizations i know use M365 group-based Licensing.
It fit's theyr provisioning Processes because it's just adding a User to another Active Directory Group. As they are already used to do.

What is group-based licensing in Azure Active Directory?

Licensing requirements
You must have one of the following licenses for every user who benefits from group-based licensing:

Paid or trial subscription for Azure AD Premium P1 and above

Paid or trial edition of Microsoft 365 Business Premium or Office 365 Enterprise E3 or Office 365 A3 or Office 365 GCC G3 or Office 365 E3 for GCCH or Office 365 E3 for DOD and above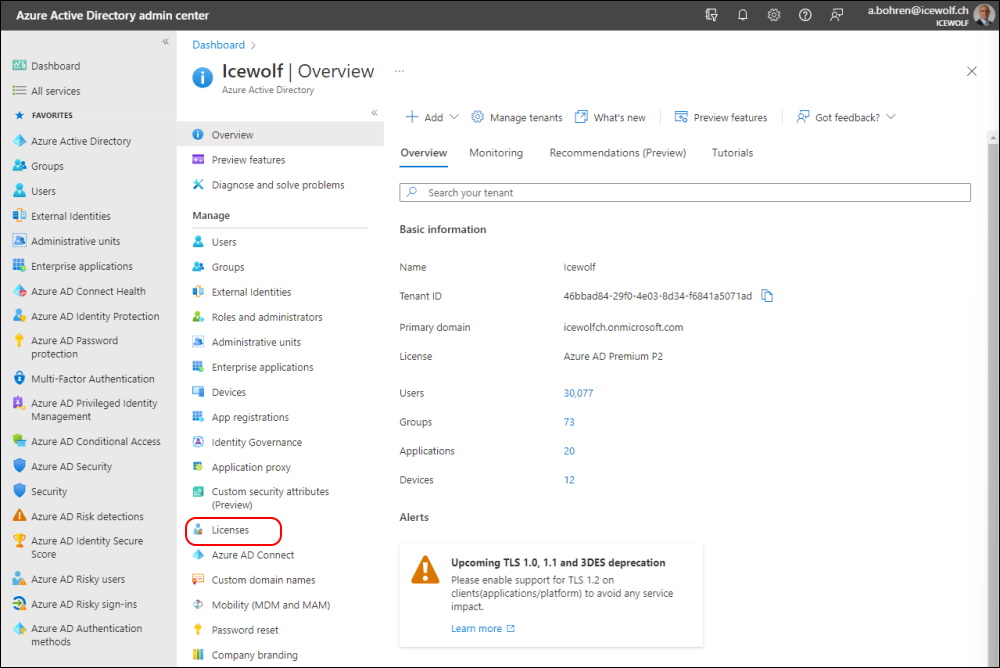 Or go directly to Azure AD Licensing Overview

Select "All products"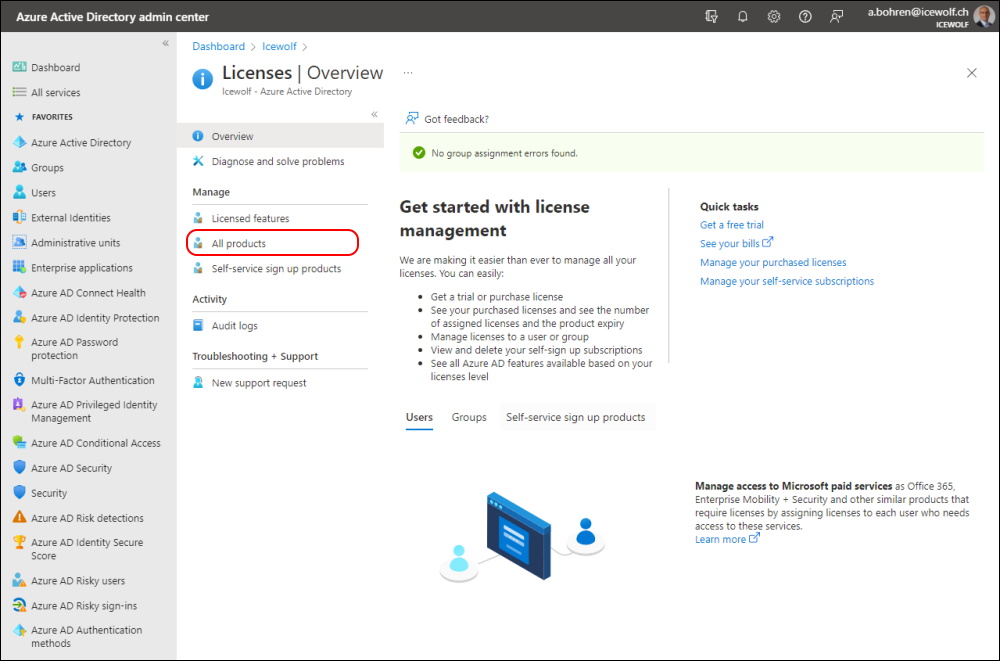 Select the License and click on "+ Assign"

Now select "+ Add users an groups" and select the synchronized Group from Azure Active directory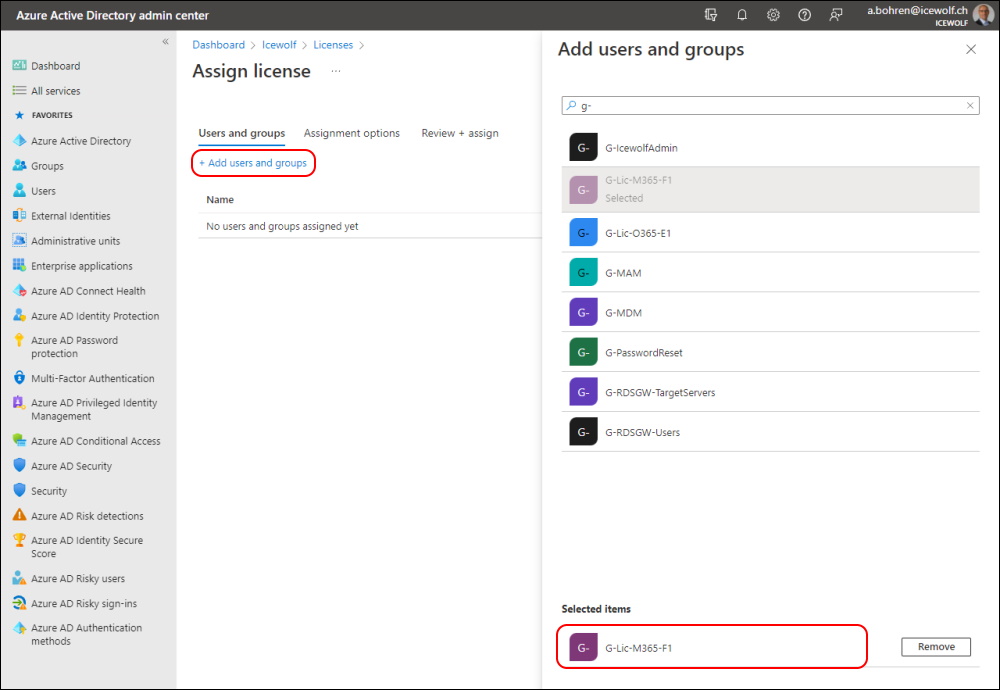 If you want enable only a subset of the Licenses you can switch them "Off or On"

Now the Licenses are assigned direct (in the M365 Admin Portal) and via Group


I remove the checkbox at the License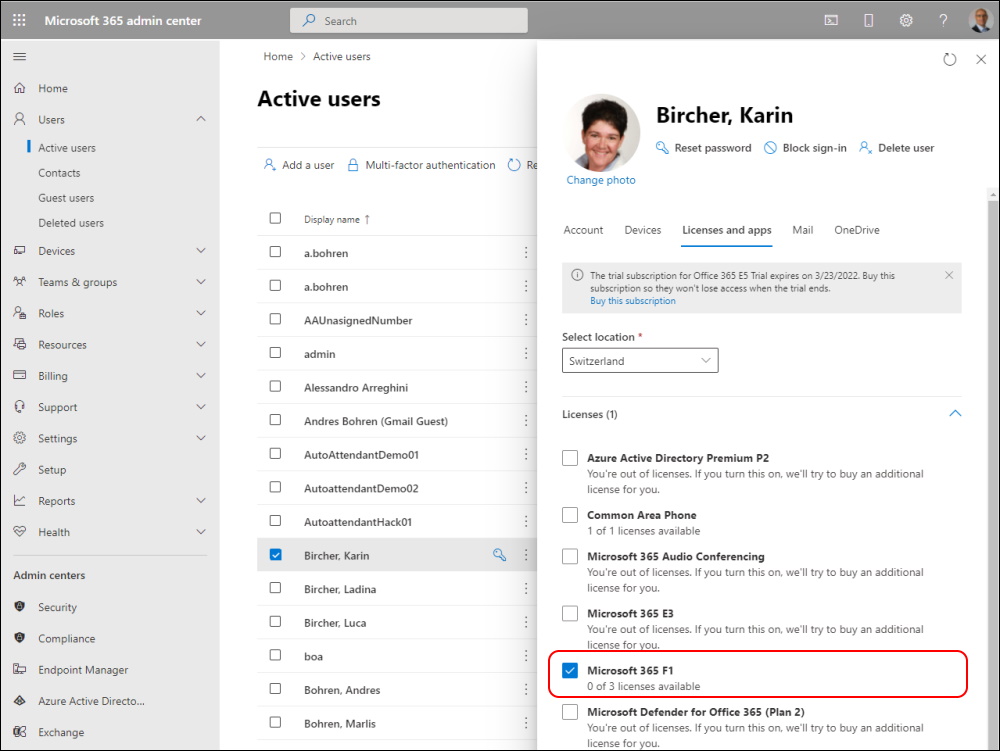 Now the License is only applied via Group - aka group-based License.


In the M365 Admin Portal the License is now greyed out - and you see the Info that it's assigned via group-based License