Microsoft Teams Snapchat Videofilters
Hi All,
Three days ago, Snapchat Lenses for Microsoft Teams where anounced.

Oh, Snap! Let Your Silly Side Shine with Snapchat Lenses for Microsoft Teams

All dough i don't see a business Value in enabling SnapChat Camera Filters, i wanted to try it out, so i can advise my customers.
You need to allow the Snapchat Lenses App in Teams Apps.

Overview of app management and governance in Teams admin center

I've added "Snapchat Lenses" to a dedicated App permission policy.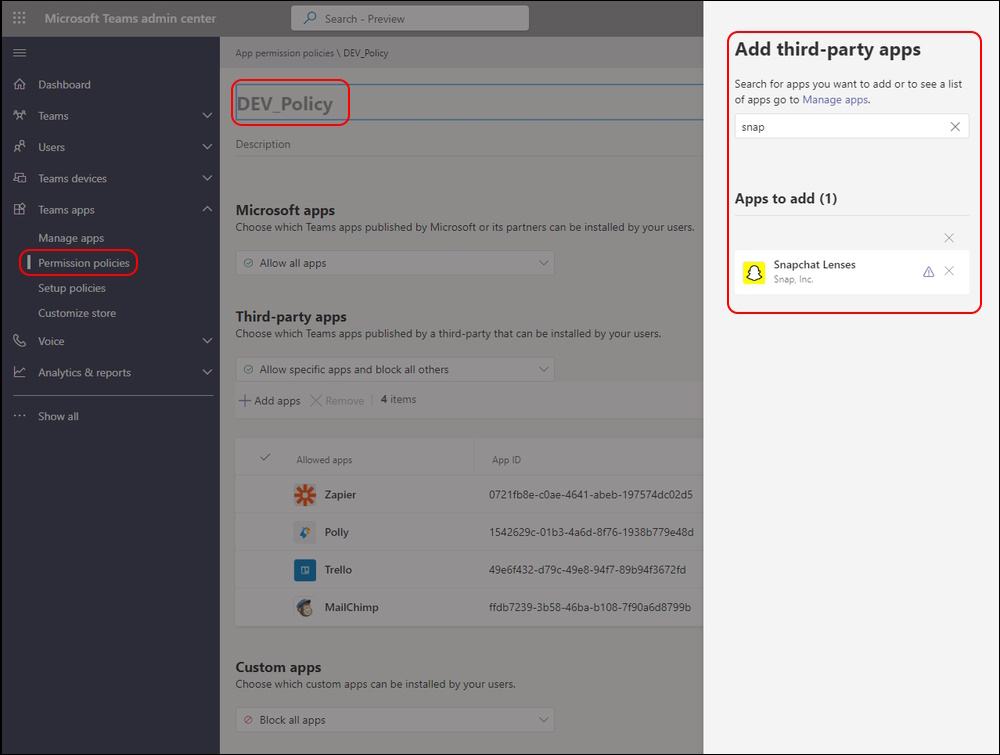 As you can see the App is blocked in my Org-wide settings - so i have to unblock it there first.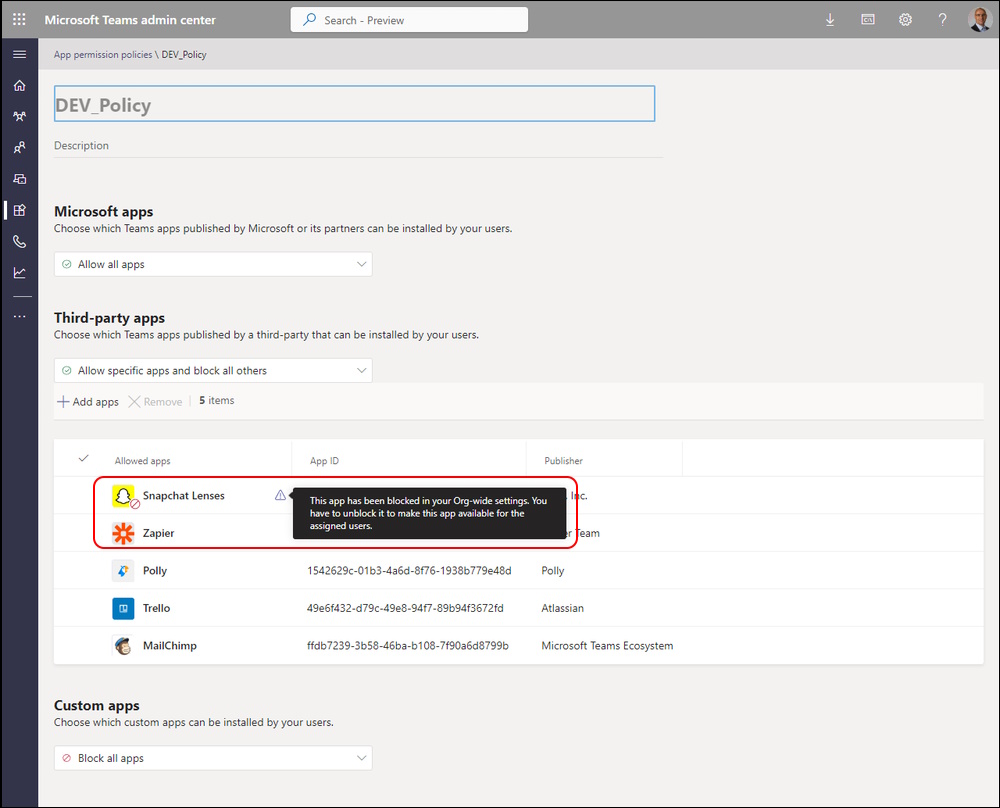 Search for "Snapchat" in Manage Apps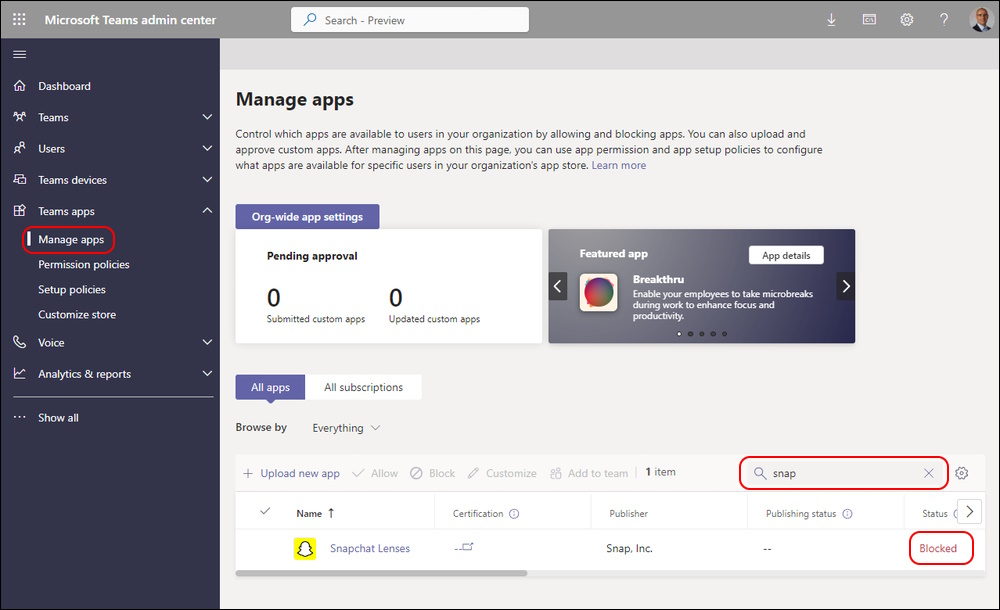 And allow the App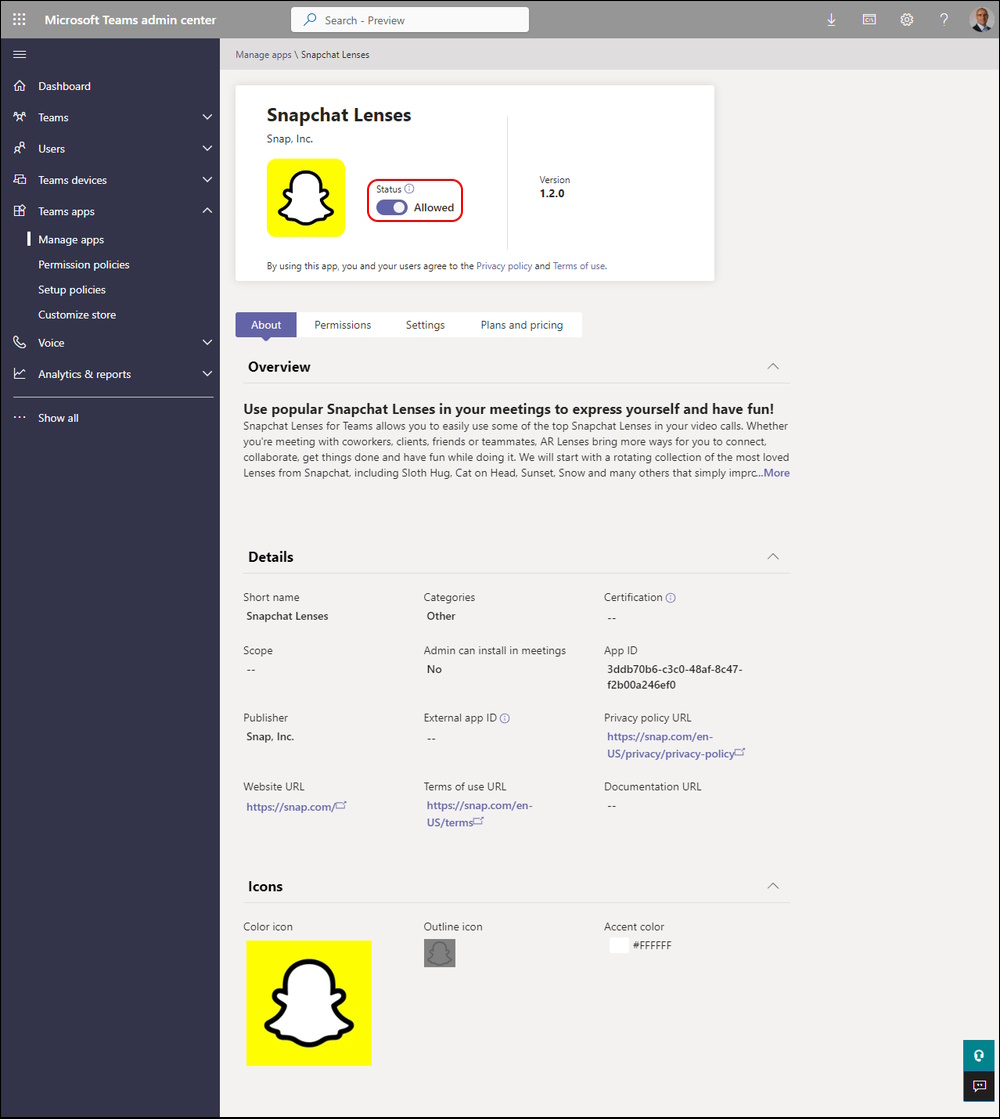 Now the App looks fine in my App permission policy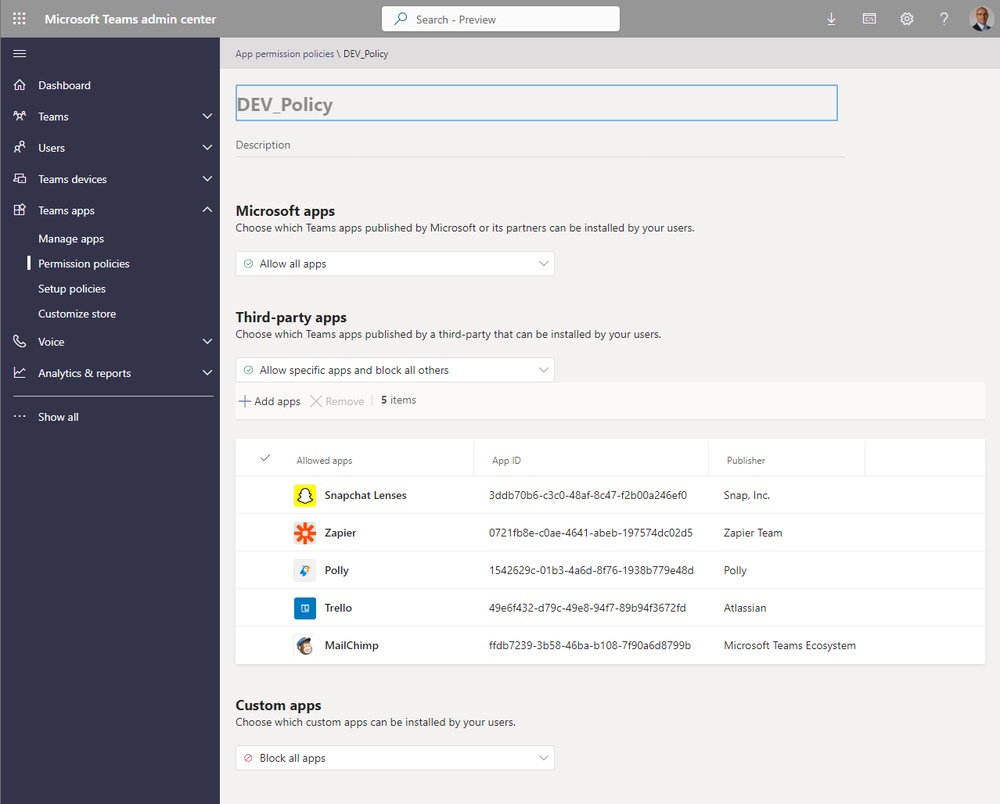 I've assigned that App Permission Policy to my User

Not shure if it took 24 Hours or if i was not in the Preview of Windows Teams Client.
If you join a Meeting, enable your Camera ans select "more Videoeffects".

Now you can choose "Snapchat" and select a Filter

You have to Accept that some of the Data will be sen't to Snapchat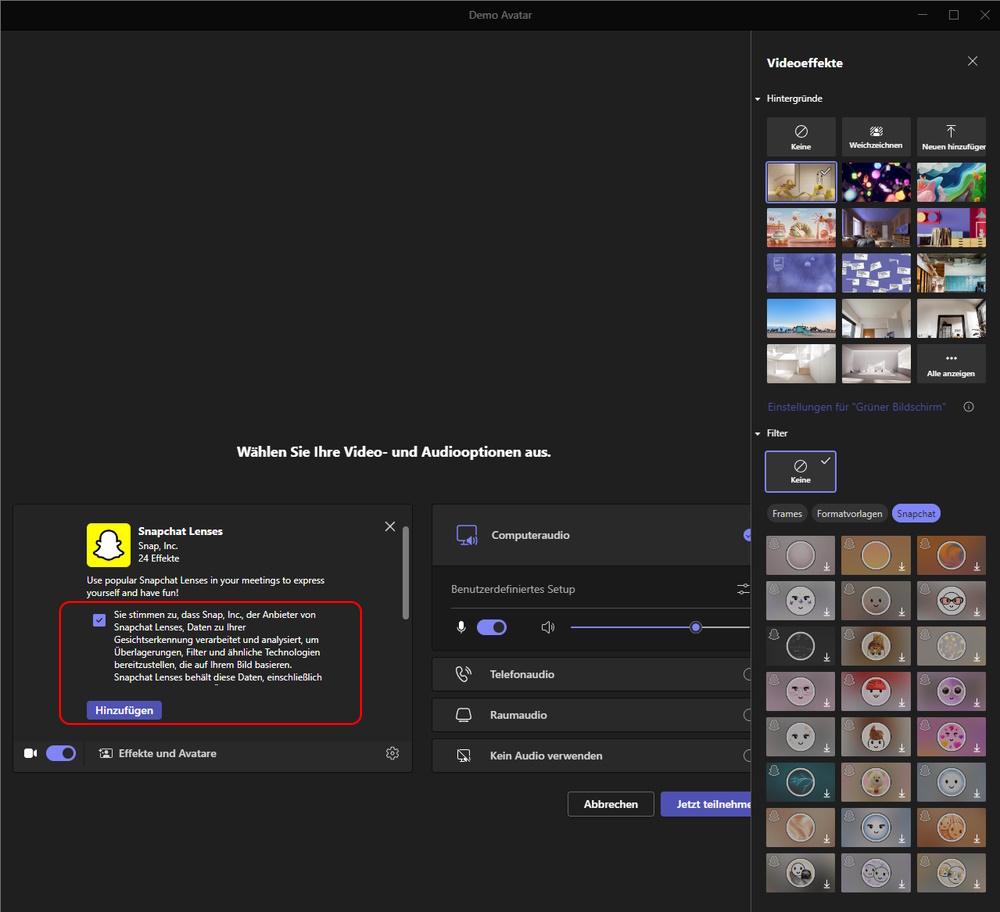 And this is the Result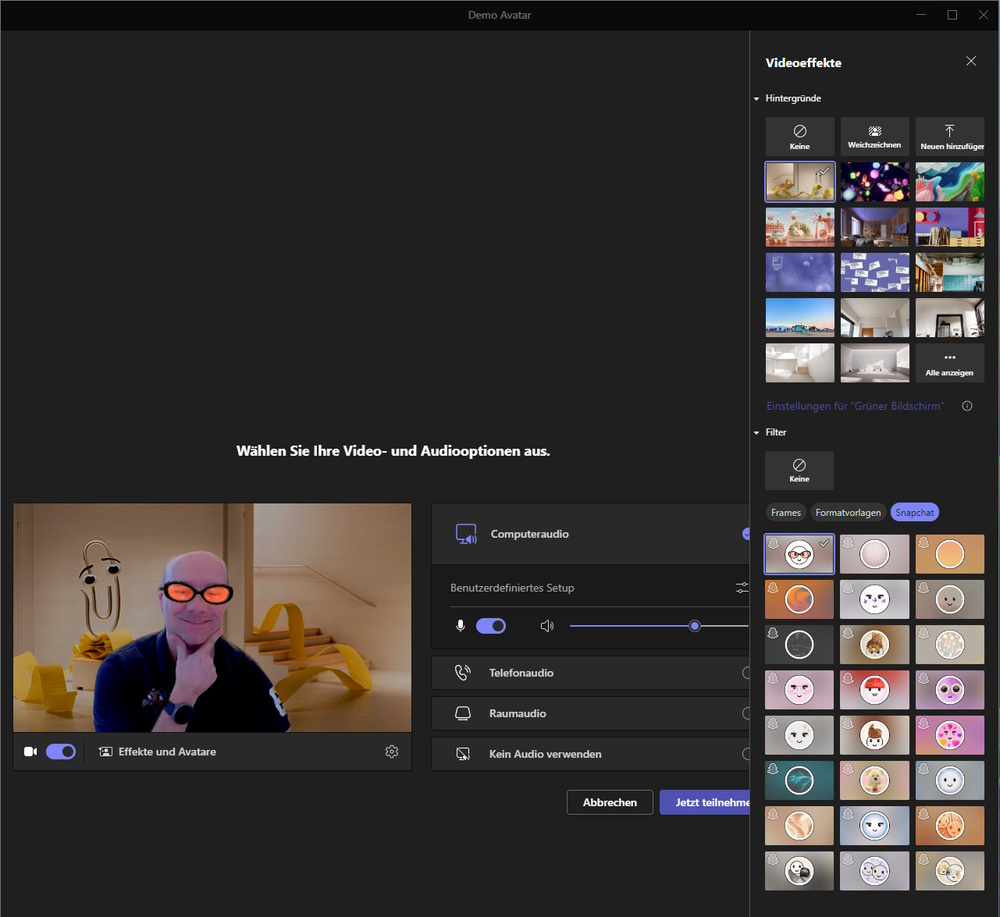 It's funny as you can see my smile. But if it is needed in a Business Environement is disputable.

All dough i can see some 1:1 Meetings that it can be fun and entertaining. Something that every Job should be.
It is fully controllable by Policies so it's a decision of each Business if that should be enabled or not.
As there will be some Data sent out to a 3rd Party - your Security and Compliance Officer should be included in such a desicion.

Regards
Andres Bohren