Demote Windows Server 2012 R2 Domain Controller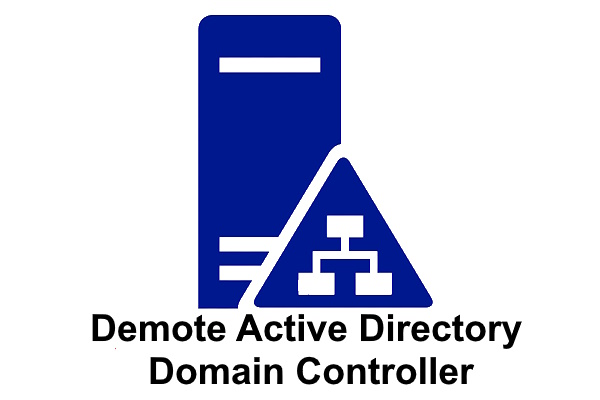 Hi All,
I have to admit, that one of my Active Directory Domain Controller was still running Windows Server 2012 R2.
According to the Support Lifecycle for Windows Server 2012 R2 it's about time to get rid of it.
Current Situation
ICESRV01 Windows 2016 Domain Controller

Domain Controller
Global Catalog
DNS Server

ICESRV02 Windows 2012R2 Domain Controller

Domain Controller
Global Catalog
DNS Server
DHCP Server
FileServer
Azure FileSync Source
WebServer
Preparation
In my case i had to do several things, before i could demote the Domain Controller
Migrated Blog to Hugo and Azure Static Website
Remove Azure File Sync

Uninstall Azure File Sync Agent on ICESRV02
Remove File Sync Resources In Azure

Migrate FileShare

The Shares where on a seperate Disk in VMWare
Remove File Shares on ICESRV02
Remove VMDK from ICESRV02 / Attach VMDK to ICESRV01
Create File Shares on ICESRV01

DNS

DNS Role was already installed on both Domain Controllers
I needet to make sure, all Devices will use ICESRV01 for DNS Lookups in the future

Mitgrate DHCP Role

Install DHCP Role on ICESRV01
Authorize DHCP Server ICESRV01
Create Scopes and Options
Unauthorize DHCP Server ICESRV02
Uninstall DHCP Role on Server ICESRV02

Migrate Certificate Authorithy

Install ADCS (Active Directory Certificate Authority) on ICESRV01
Recreate all Certificates from the new CA
Uninstall ADCS (Active Directory Certificate Authority) on ICESRV02

Scripts

Move Scripts to another Server

Move FSMO Roles to ICESRV01
Make sure, you check the Programms and Features so no essential Application or Service is still running on that Server
Open up Server Manager and "Remove Roles and Features"
Unselect "Active Directory Domain Services"
The Wizard proposes to uninstall also the AD Management Tools
Then the Wizard will detect, that it is still an Active Domain Controller that has to be demoted first
After the demtion of the Domain Controller Role the Server will be a Member Server. So you have to set a new Password for the Administrator Account.
After demote the Server will be rebooting and become a Member Server.
When we check Active Directory Users and Computers (dsa.msc), you can see that there is only one Active Directory Domain Controller left
Now we can raise the Forest Functional Level (domain.msc)
Regards
Andres Bohren